"Konbaku rolled fresh seafood went full round" The original Hakata noodomi heavy "taste review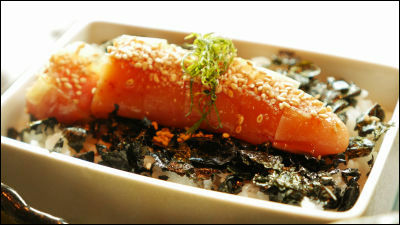 Speaking of Hakata, there are lots of delicious foods such as pork bone ramen and tender pots, and Mennyuko is one of the specialties. A shop that offered such Hakata specialty noodles as a dish for the first time in Fukuoka was "Original Hakata noodle heavy"is. As I was told that I could taste the whole fine quality kelp wrapped mentaiko put on weight, I actually went to eat.

Original Hakata meitai heavy Fukuoka's first Mentaiko specialty store
http://www.mentaiju.co.jp/

Arrived at the shop.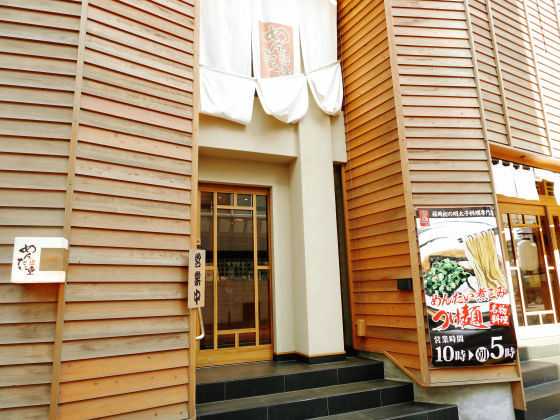 I can not find a table when I enter the store. I think that I made a mistake, but the meal was on the second floor.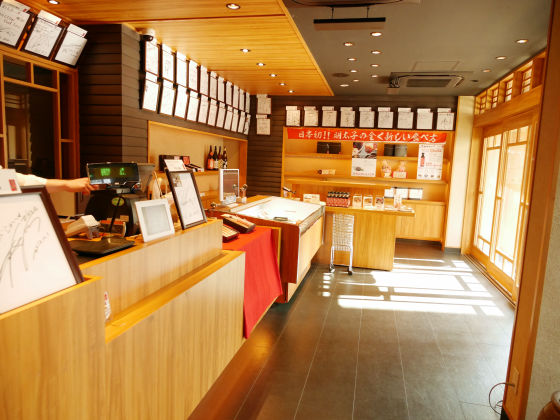 When you go up to the second floor, it's like a visit to a fancy bar rather than a Menitaiko restaurant.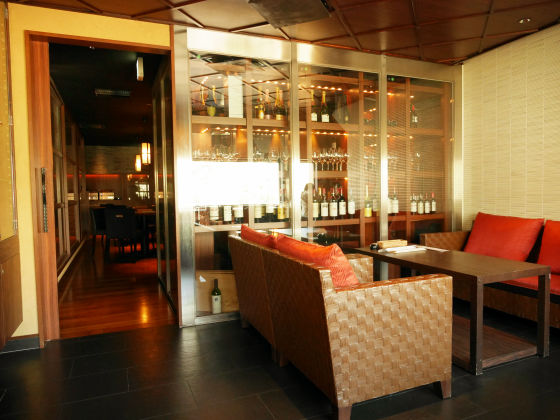 I was guided to the table seat where the tree can be seen from the window.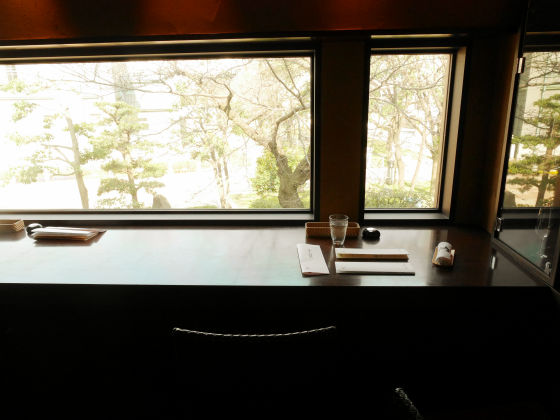 I entered the store around 15 o'clock, but since lunch is available until 17 o'clock, I can order it. Goods such as simple "heavyweight heavy-duty suits set (tax included 1480 yen)" in which the fresh weight and soup are set from luxurious items such as "Hakata-cho selection meal (tax included 2980 yen)" of the lunch course until the dessert Align. This time I ordered "Festival heavy duty noodle set (tax included, 1980 yen)" with recommendation.



At the dinner menu there is a relatively reasonable liquor at the Ate 1 type dish ......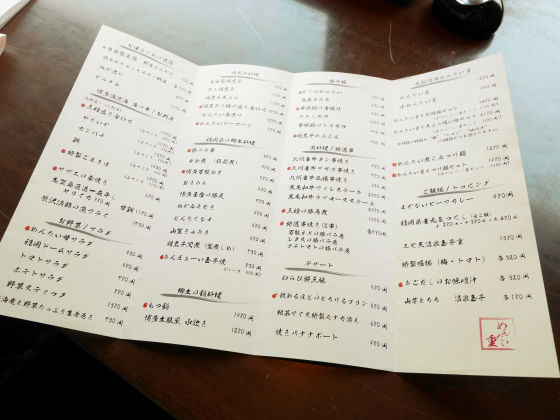 You can order luxurious course dishes such as "Treasure Jenne loved the course (8000 yen including tax)".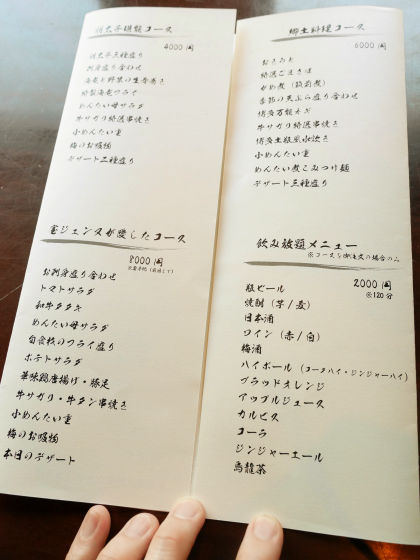 "Niito heavy-duty noodle set" arrived with a set of fresh meat noodles and special tsukemen (150 g) set in about 10 minutes.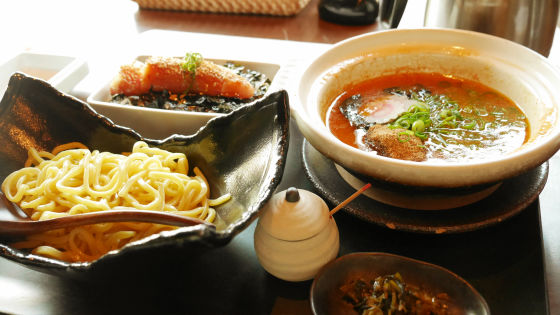 Special disbursement for Tsukemen ... ...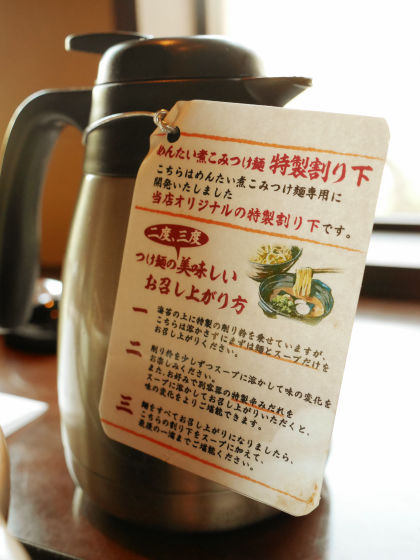 Special hot spicy soup for tsuna noodles, Hakata 's soaked with pickled vegetables.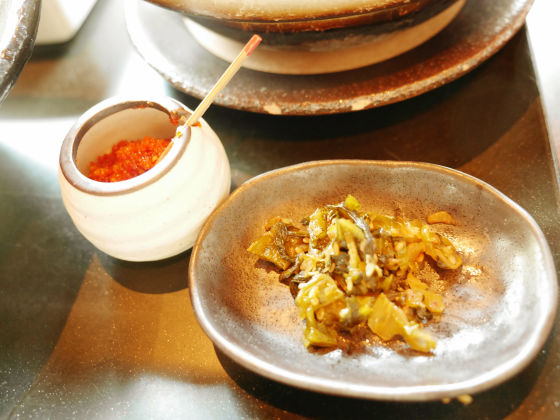 For fresh weight heavy, one bottle of kelp wrapped rice noodle which was cut into a size easy to eat is hit by, and it is no longer feeling divinity.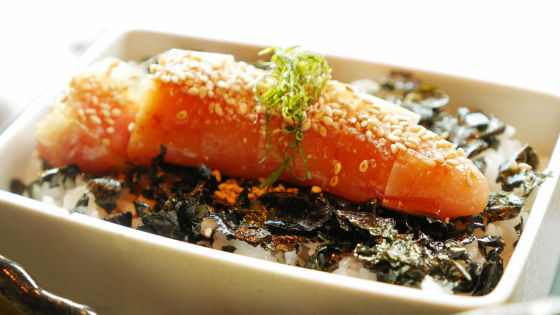 Even so, when you try to eat one noodle strip as it is, you can be surprised by rich but elegant taste of rice branded with seasoning such as oyster, scallops, fish sauce.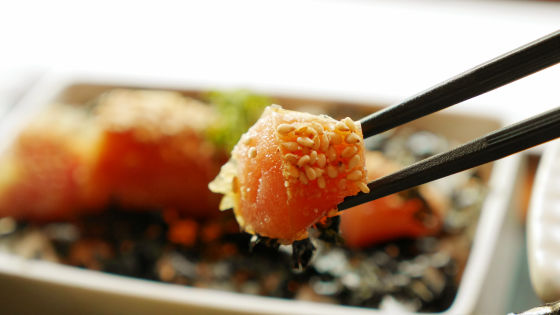 Tsukemen is a good point not to grow noodles, but I will eat it before the soup cools down.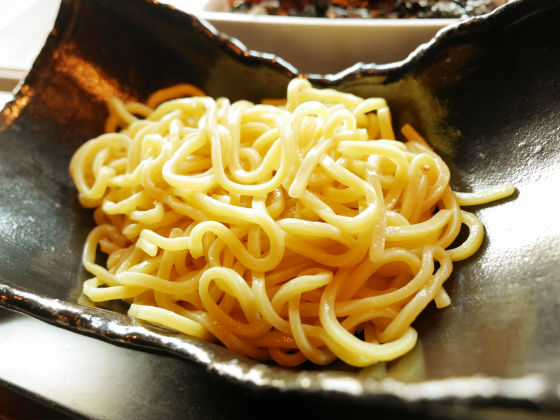 Scooping and drinking a soup with mentaiki stewed it seems to be a thicker chopstick but it is a tasteless taste that there is a little sour taste while feeling similar to miso.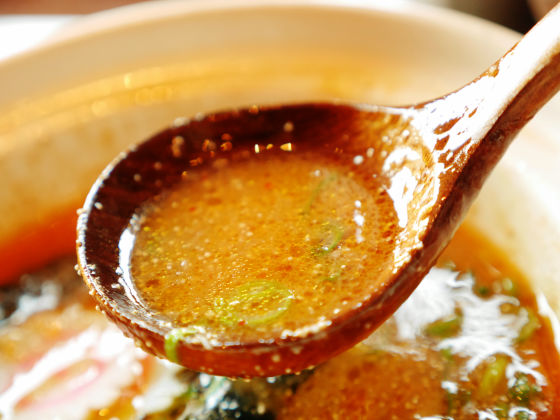 As you explained about special spinning, I will try to introduce the noodles directly into the soup without destroying the chopsticks.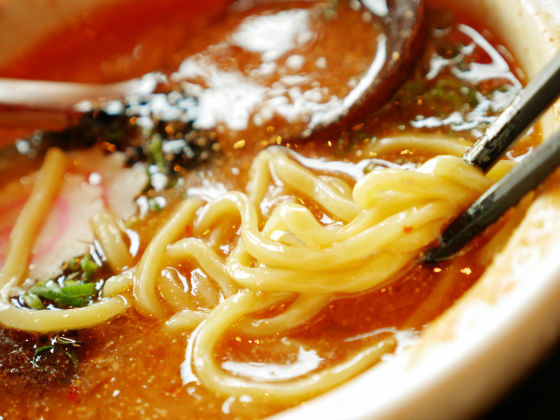 Soup and grain 's noodles often get caught in thick noodles with rich texture. I feel the flavor of the rice flour containing a large amount, it is heavy but I do not feel heavy like Hakata's pork bone soup.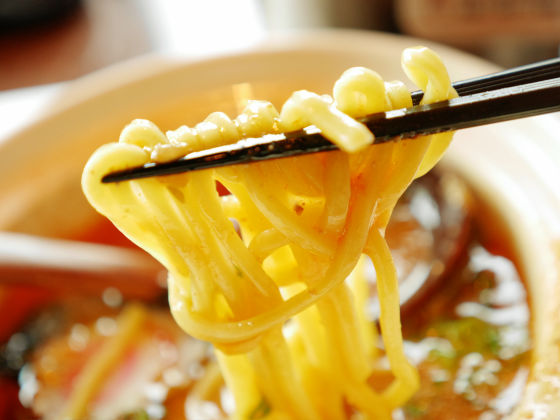 If you taste it all the way, if you mix the scrapes ... ...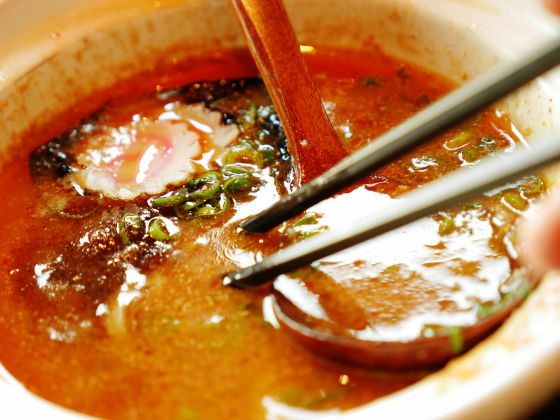 The seafood flavor becomes dense, you can enjoy a different flavor without getting tired.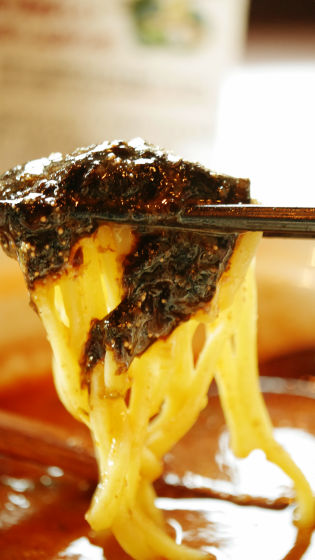 Because there is no spicy soup, you can adjust to spicy soup if you add special hot spicy sauce.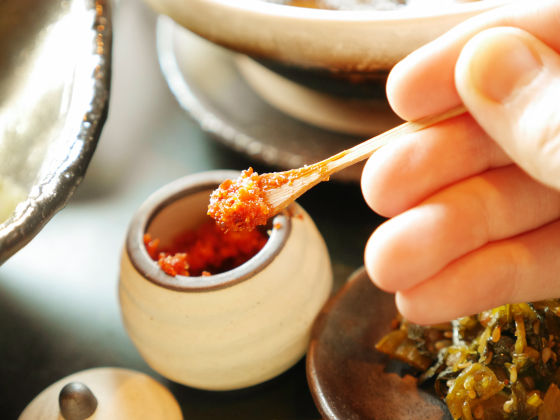 Even while eating tsukemen, when you look at the opening of the noodle strip that stood on the main plating weight, it strikes "gokuri".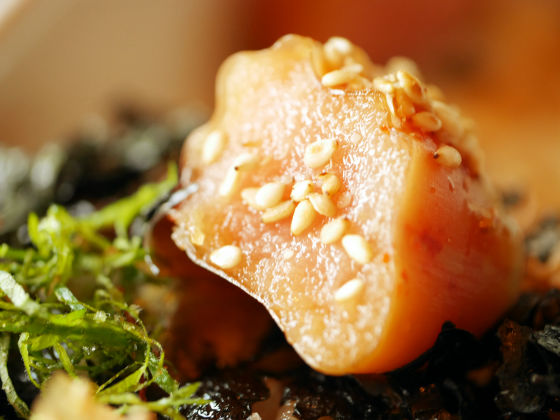 Because it has a strong taste, it has too much compatibility with grated rice.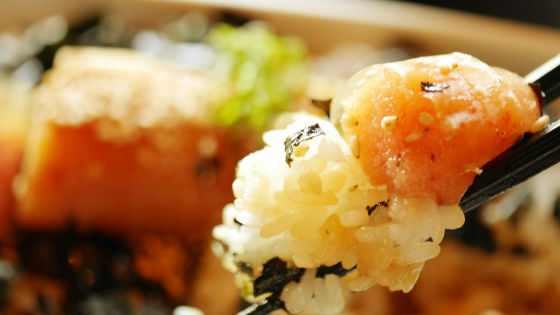 Soy sauce flavor taste is slightly sprinkled on heavy rice. It is more delicious than soy sauce, but also makes us feel elegance where it is not sprinkled so much as to overcome rice.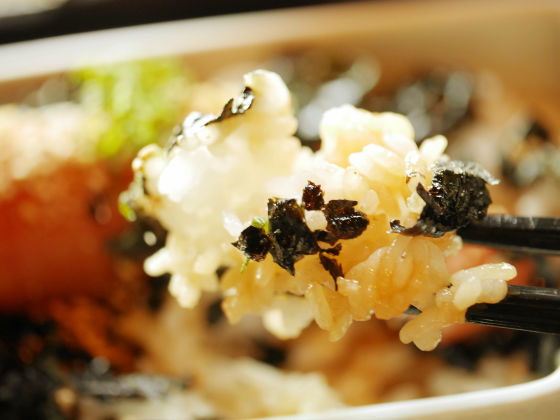 The kelp wrapped around is so thin that the other side is transparent. It is a softness that bites gently when it is in your mouth.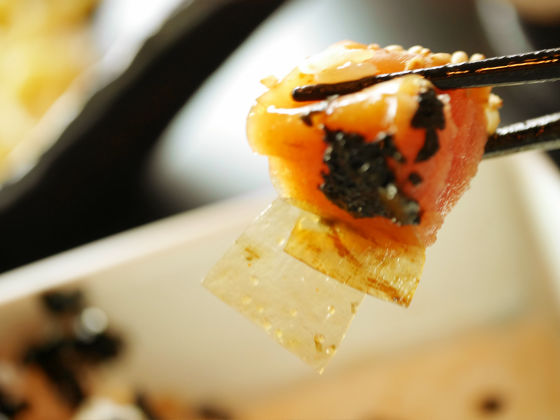 As the main stone that stood in the middle of the fresh meat has been an important factor tightening taste and tangy, it is recommended to eat it with the whole stuffed together.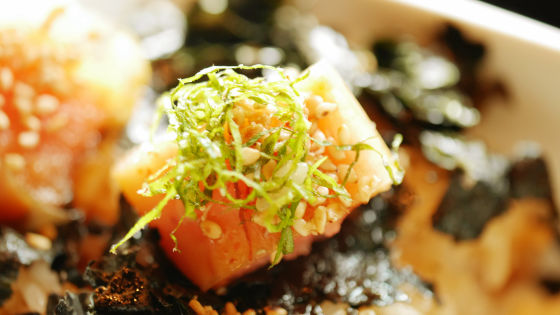 If you can not eat normal rice noodles, ... you can eat plenty of full-fledged noodles as much as you think.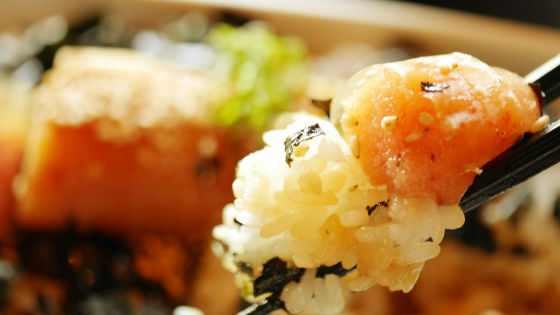 After finishing eating all the heavy meat and pickled noodles, put special dish which is adjusted for tsukemen to soup.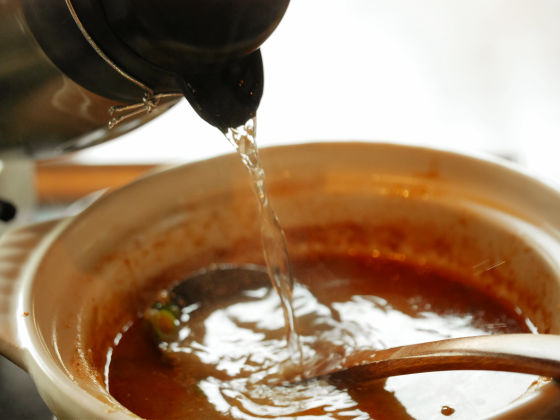 The rich soup was seasoned as "just drink as it is ...", but it turned into a soup that you can drink very much by putting in a split. Because the stewed vegetables and the noodles are precipitated on the bottom, you can taste it as a soup with ingredients until the end. According to the store clerk, the soup has become a soup which boiled fish and vegetables including rice flakes, and it is said that the popular base such as pig bones · soy sauce · miso etc is not used.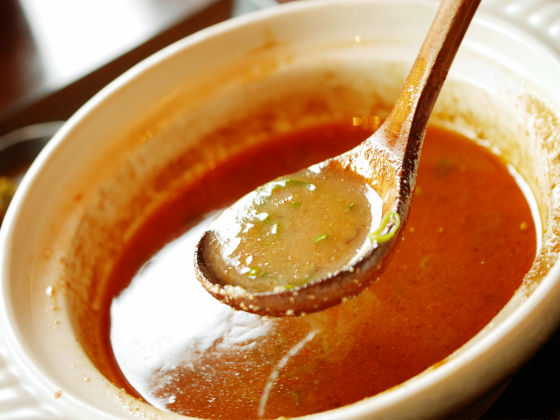 In addition, on the first floor we sell souvenirs originally specialized in original Hakata noodle, and even a set where you can enjoy heavy weight at home ......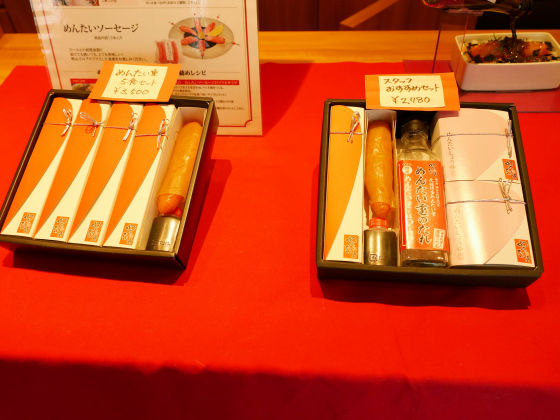 It is available for purchase at 700 yen for a set of kelp rolled fresh seafood and special sauce.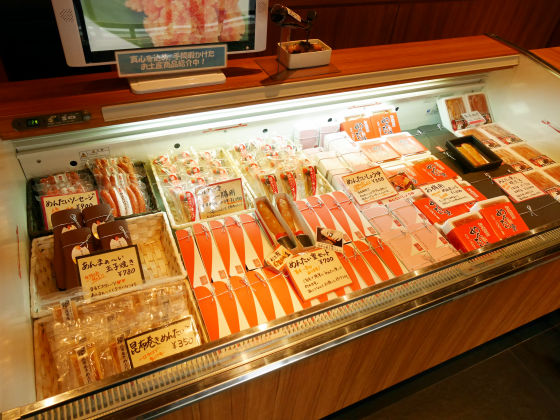 This is the identity of the one who was put on heavy rice. It is said that it is delicious even if you make egg-hung rice.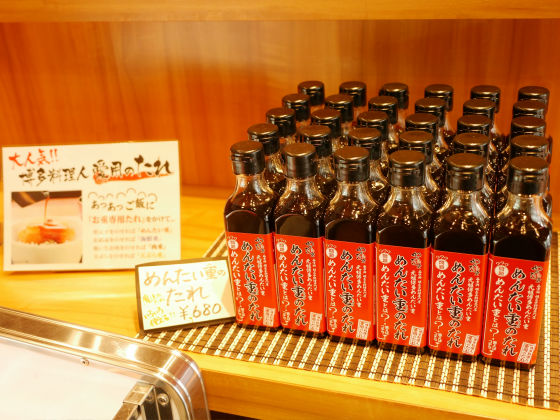 The original Hakata Futato Heaven is recommended for women as it is a modern and relaxing atmosphere, so it is likely to be used for dating as well. Because you can eat whole roasted rice noodle with no opportunity to eat easily, there is no doubt that you like rice reddish. When I go to Fukuoka, I will be able to be in a happy mood by trying to extend my legs.

In addition, "Niiten boiled tsukeme noodle" which is one of the signboard dishes of the original Hakata fresh meat is opened in Ikebukuro. We offer not only tsukemen but also fresh weight, so if you say "There is no chance to go to Fukuoka ...", you can taste at the following shops.

Official site of the original boiled boiled tideland [Tokyo Ikebukuro]
http://mentaitsukemen.jp/l