I ate Ochazuke of "Creative Ochazuke specialty shop," which is the ultimate cup with homemade soup stock and roasted rice


"Broiled wagyu beef with omelette"Many original creative ochazuke can be eaten"It is a creative Ochazuke specialty store.". Ochazuke that uses delicious materials, such as wagyu beef and so on, makes good use of its taste, but I did not eat what it was like a basic ochazuke of "It's okay", so I tried visiting again .

It is a creative Ochazuke specialty store.
http://dayone.tokyo/

The place is 1F of Shimizu building 4-12-4 Roppongi, Minato-ku, Tokyo. Near Tokyo Midtown, the nearest station is Roppongi Station in Tokyo Metro.


Arrived at less than 5 minutes on foot from the station.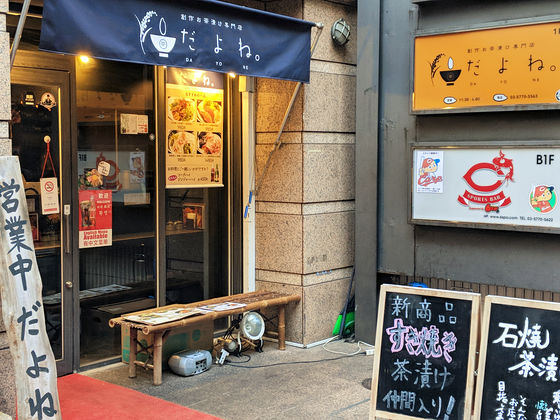 A lot of creative Ochazuke is waiting, but this time, the most basic "signboard menu"Ochazake is not it."(650 yen) and it is not usually a combination to be pickled."Ochazuke of hot swine and homemade rice oilWe decided to order (980 yen).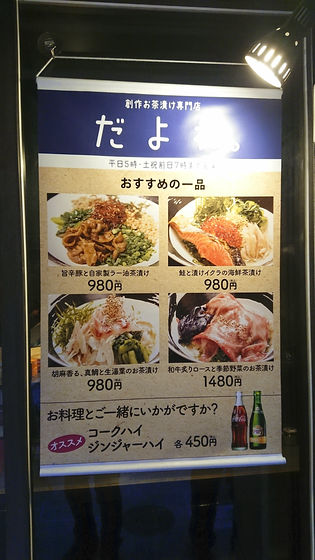 In about 5 minutes from ordering, "Ochazuke is it!" Has been brought.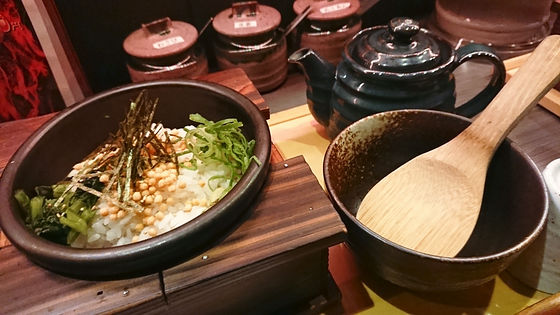 Above the rice is a combination of high vegetables, chopped glue, hail, and onion, very orthodox combination.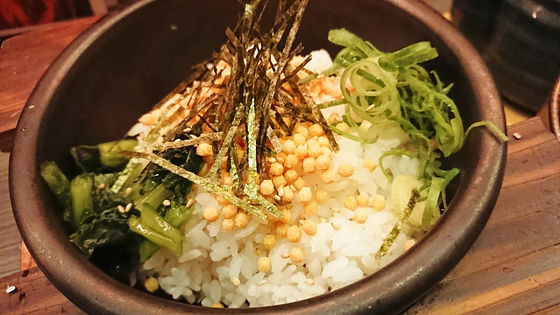 We will eat according to "How to eat."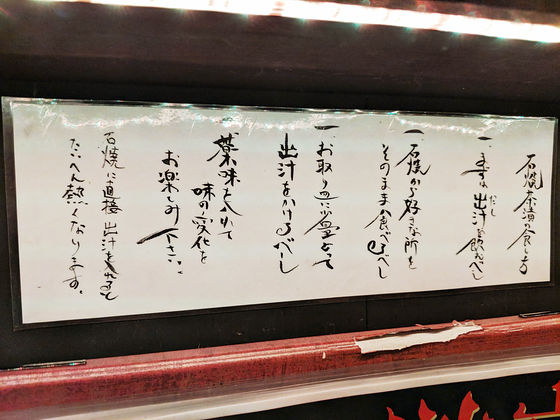 First of all, I will taste soup stock. It seems to be a combination of chin, opaque, kelp and bonito with salt, soft salty. There is no habit and taste is not strong, so it seems that everything is going to fit anywhere not limited to rice.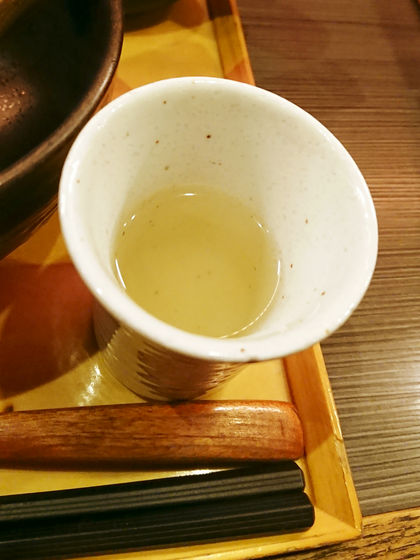 Next is rice. I will eat as it is without adding soup. Because it is in the machine of the stone grill, the warmth which I regarded as hokuhoku has been kept for a long time. On the bottom side, you can enjoy a crispy texture as if you can do it or you can not.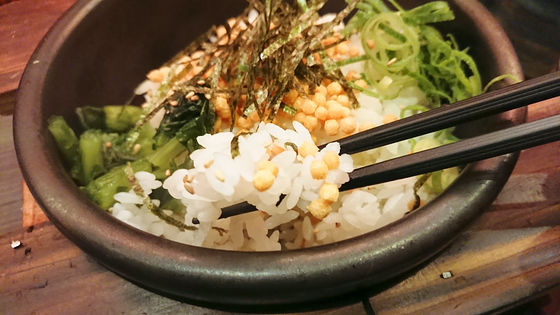 And finally, we will eat it as ochazuke with sprinkling of soup. Especially, it does not contain twisted ingredients, it is a simple ochazuke, but it makes me feel direct that the rice dressed in the flavor of soup flows from the mouth to the throat. Sometimes, crunchy crayfish and texture of polypori and raised cabbage are added.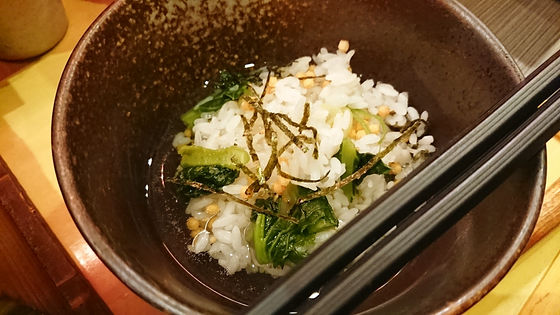 It is a cup that will be warmed until the last minute, which makes regrettable even leaving a rice grain, a drop of soup.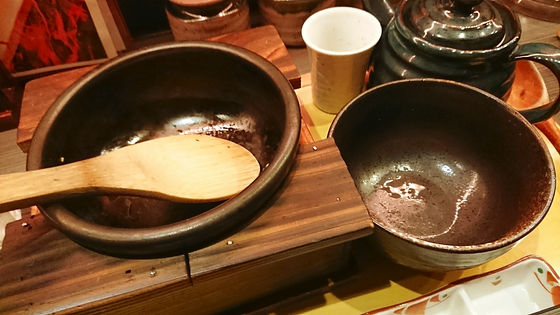 Following basic Ochazuke, "Okazuke of homemade rice oil with delicious swine".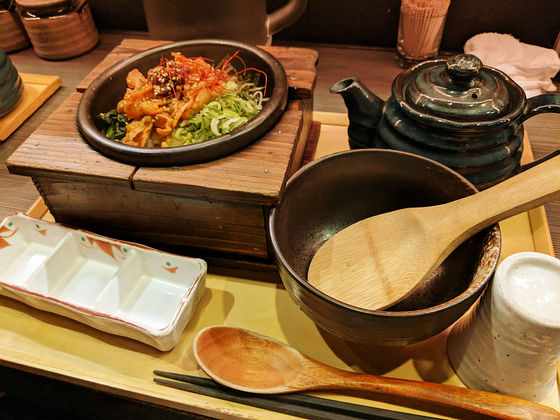 It looks more like ochazukemixed rice.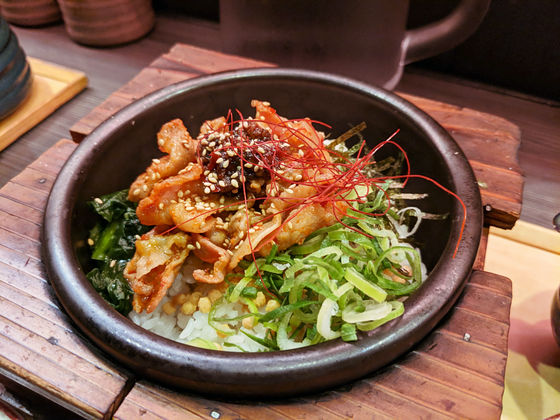 Sometimes called rice oil flavor, when eating without soup stock is "a bibimbap without eggs".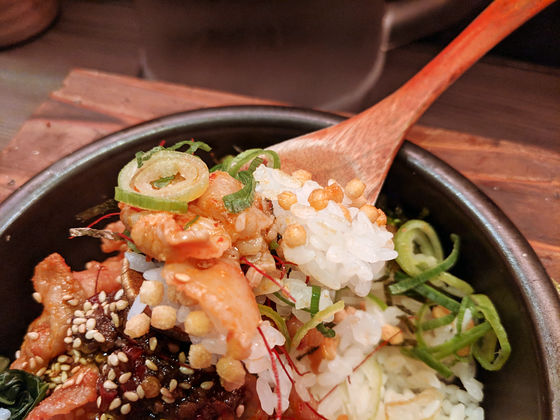 When soup is applied, Japanese styleCalvi CuChange like.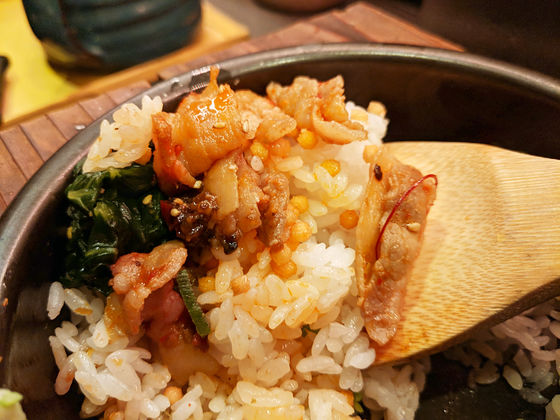 If you are sipping with a slurp, please be careful as there is a chance that pungent taste will reach the back of the throat.