The Swiss state-owned mail aims to start operations in about five years, starting draft mail delivery test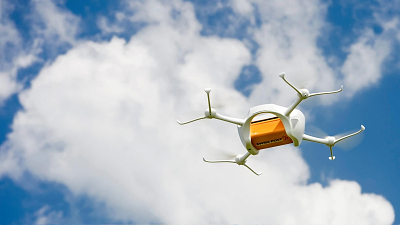 Swiss Post's state-owned postal service company "Swiss Post" announced that we will begin an operational examination of postal items delivery using drone in the near future. The company is planning to develop with a view to starting operations in about five years.

Switzerland begins postal delivery by drone | Technology | The Guardian
http://www.theguardian.com/technology/2015/jul/08/swiss-post-begins-testing-postal-delivery-by-unmanned-drone

In the Swiss Post that made a presentation, we decided to begin deliveries of parcels using drone around the end of July 2015, and the images of the testing machines were released together. According to the company's executives, basic testing of the package will be carried out first on the testing machine, but it is expected that actual operation will be started about five years ahead.

The body of the testing machine is like this. Four arms extend from the white fuselage and each has a structure that seems to be a propeller and Y-shaped protection guard. There is a large space in the center part of the aircraft, and an orange-colored transport case written as "SWISS POST" is mounted.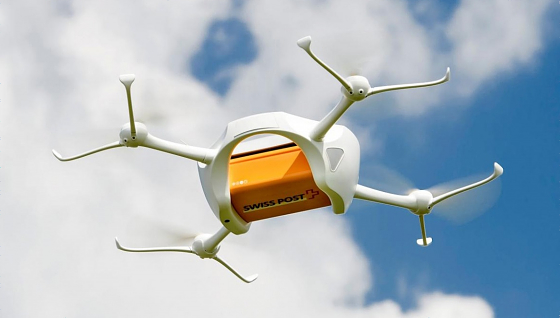 According to the announcement of the Swiss Post, "Drone has an extremely lightweight structure and it is possible to carry 1 kg of baggage up to a distance of 10 km with 1 charge." The company also announced that "Drone flies autonomously along safely set flight path (flight path), flight path will be created by cloud software developed by Matternet" It is.

The Swiss Post will use this project as a private airline ·Swiss International Air LinesThe cargo department of "Swiss WorldCargo"We are pursuing the operation with thorough verification as" It is necessary to clarify various requirements to be resolved before the start of operation in about five years ahead ". I emphasize that it is a schedule. In the past five years, it is said that a detailed investigation on the regulatory framework to be applied when flying drones throughout the country is also going to be done.

At the moment, the Swiss Post is mainly thinking about the use of drone in emergency situation. In Switzerland, which has many mountainous areas like the Alps mountains, many villages are scattered in areas far from the urban area, expecting to use the drone as a transportation means that changes to a traffic infrastructure interrupted in the event of a disaster I am doing it. Furthermore, it is assumed that one of the practical thinking methods is that it is possible to promptly transport consignments with high urgency such as laboratory-level experimental results that require immediate response.

For cargo transportation using drone, in the USAAmazon is advancing efforts towards test flightsIt is well known that it is interesting that similar attempts will be initiated at state enterprise level. It seems that the attention from the world will gather how the development of "drone mail delivery" which is supposed to proceed near the national level will proceed.