Courier service "Zookal.com" by world's first drone (unmanned aerial vehicle)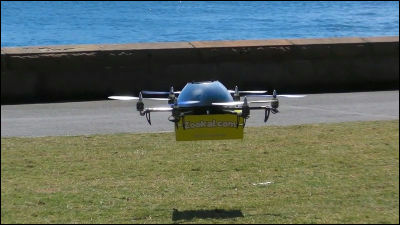 Business selling · rental business of textbooks in Australia "Zookal.com"Will begin delivery of parcels such as textbooks using the world's first drone (unmanned aerial vehicle).

Zookal starts "world first" delivery-by-drone service in Sydney | PandoDaily
http://pandodaily.com/2013/10/14/zookal-starts-world-first-delivery-by-drone-service-in-sydney/

Drones to deliver parcels in Australia starting in March - textbooks, robots, startups, Delivery, Zookal, Flirtey, drones, parcel, package - Front Page - Techworld
http://www.techworld.com.au/article/528994/drones_deliver_parcels_australia_starting_march/?fp=16

Ahmad Haider, CEO of Zookal.com, questioned the speed of traditional transport systems such as trucks and decided to deliver textbooks using a drone.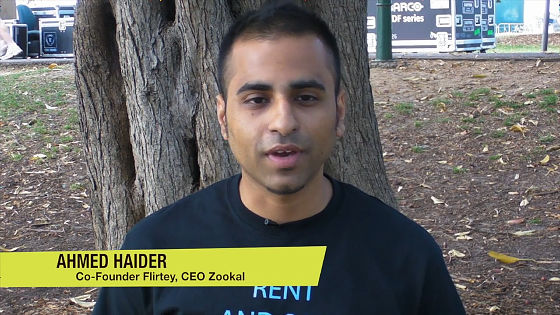 By starting delivery by drone, delivery time can be shortened to the fastest in a few minutes, delivery of parcel in Australia on that day costs 29.95 dollars (about 3000 yen), whereas for drone delivery it costs 2.99 dollars (about 300 yen ) And the delivery cost can be reduced to 1/10.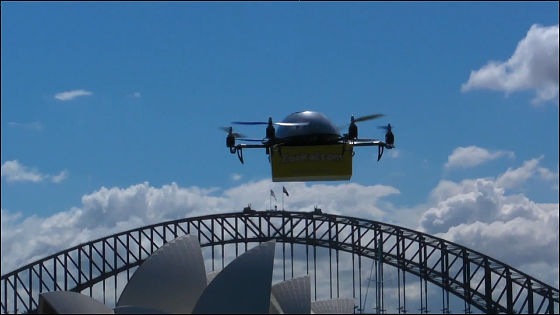 Also, because you can specify the delivery location from the Android smartphone application, you can deliver to any location outdoors by GPS. We are also planning to release smartphone applications other than Android after starting the test operation starting in November.



Zookal.com currently owns two drones, plus four drones already ordered. We plan to deliver packages up to 2 kg with a total of 6 drone in the operation range within Sydney's 3 km area. For rechargeable lithium polymer battery is used for power.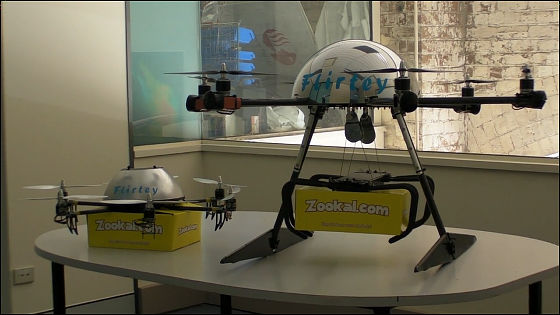 Unmanned aerial vehicles such as drone,CASA(Civil Aviation Safety Bureau of Australia). Zookal's drone has customized a remote control technology and technology to avoid collision with obstacles, humans and animals, and Hider said "Australia will be one of the world's leading places to create a commercial drone industry" I am talking.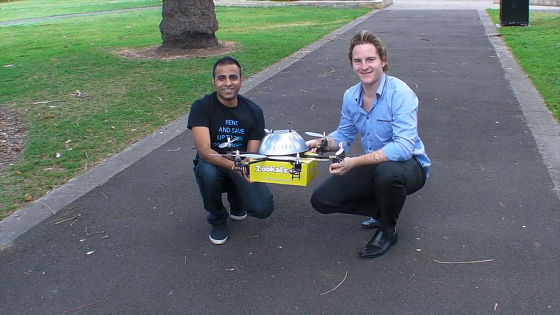 Incidentally,The Federal Aviation Administration (FAA) imposes a fine on users of droneAlthough discussion is being done about the flight provision of drones in the United States, Zookal.com is planning to deploy drone delivery in the United States also planned.