Juicy shoulder loin meat was eating Yoshinoya "Negi salt roast pork bowl" and "Negishiro rose pork baked meal" entwined with sekkwasa fruit juice containing salt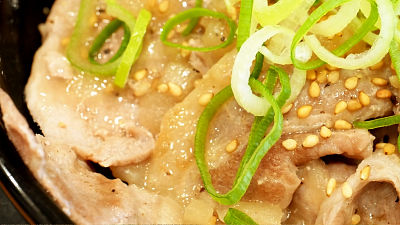 Based on carefully selected crude salt and vinegar vinegar, tasty salt taste with Sequercer juice added as a tangle with soft loose pigNegi salt rose pork on rice"Negi salt roast pig burned mealYoshinoya sells it from June 18 (Thursday). Yoshinoya's "staple of summer" can also be said "Negishiro rose pork bowl" is powering up, so I actually ate it.

Yoshinoya Summer's standard staple product "Negi salt roast pork bowl" released on sale
http://v4.eir-parts.net/v4Contents/View.aspx?cat=tdnet&sid=1259538

Arrived at Yoshinoya.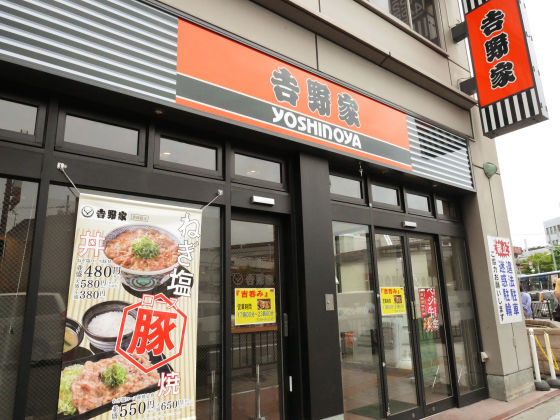 At the shop there was a pop of onegiri salt roast pork bowl and onion salt roast pig baked meal.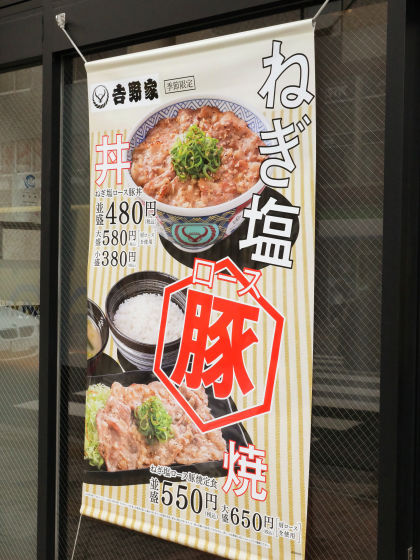 Enter the shop and immediately order salt-roasted pork bowl and leek salt roast pork baked dishes.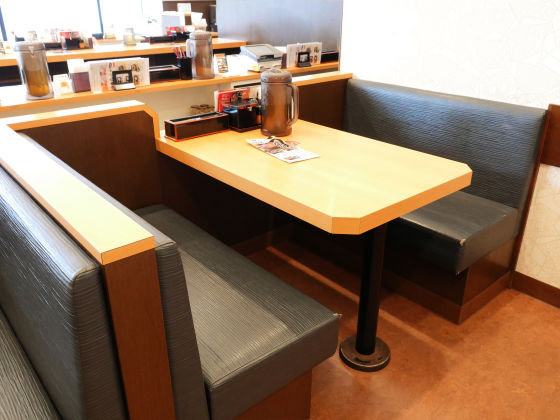 Waiting In a few minutes the scallion salt roast pork bowl arrives.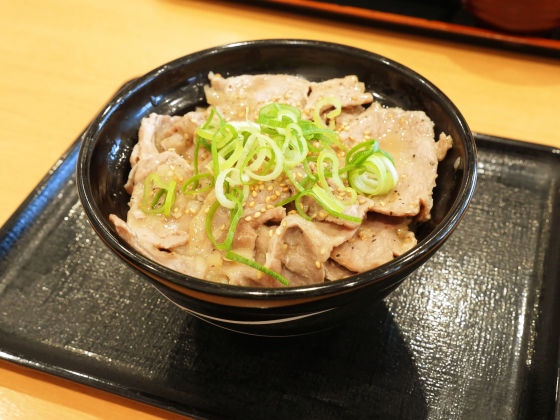 The bowl is filled with roast pork so much that rice can not be seen.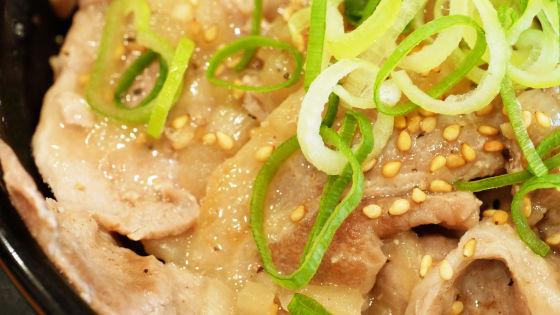 On the roast pork is chopped onions and plenty of white sesame.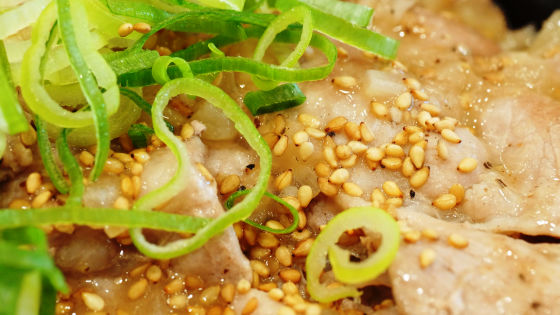 As soon as I ate it, the roast pork is soft and uniform in meat quality, finish easy to eat without struggling to bite off. There is a scallion salt, but saltiness is not so tight, the sauce based on coarse salt carefully selected with vinegar and vinegar has a refreshing taste with umami. Saukwasher juice was added to the sauce and faint acidity was also felt.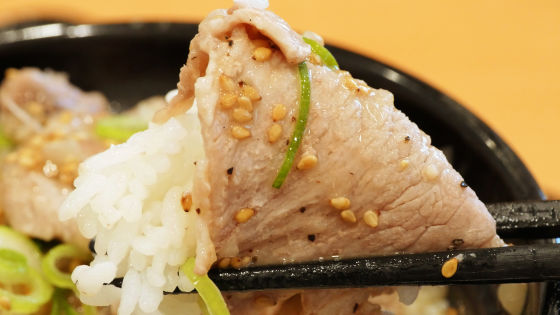 Sauce is involved up to other rice, and it does not stop for those who like salt people.



Not only the topped green onion but also the sauce itself is also used as a green onion and if you like grilled salt tongue you can definitely eat deliciously.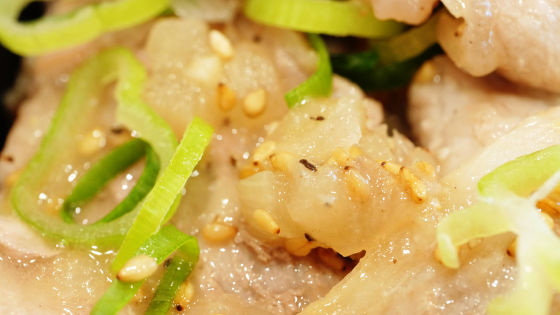 Next, scallion salt roast pork baked meal. Negi salt roast Pork and salad, salad, dressing, miso soup, rice is included in the set.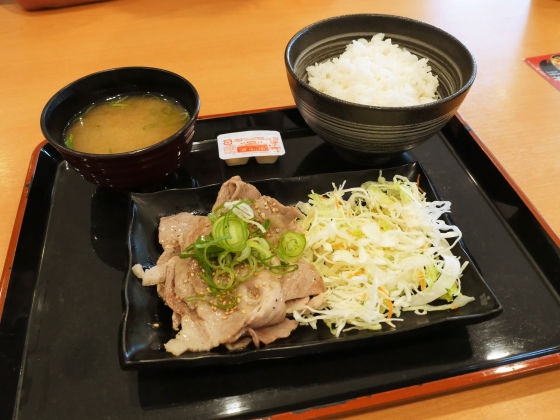 This is also a scallion salt roast pork with plenty of sesame seeds, chopped green onions and salt leaves.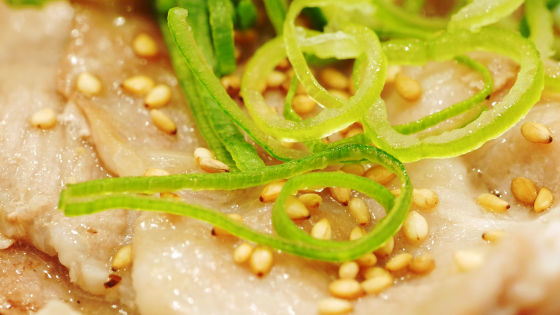 Large-sized shoulder loin meat is a fatty site, but the sauce is refreshing and the seasoning is not so thick, so you can eat deliciously just meat.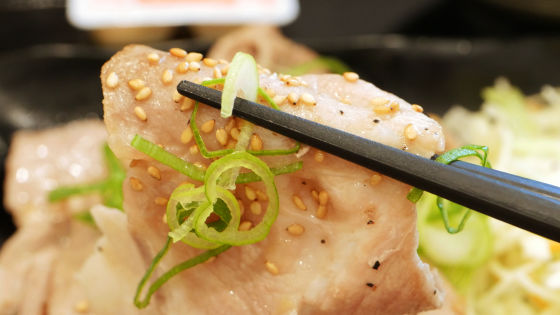 Of course you can put it on rice. Unlike pork dumpling with scallions, some sauce seems to be easier to eat, as sauce does not soak in rice.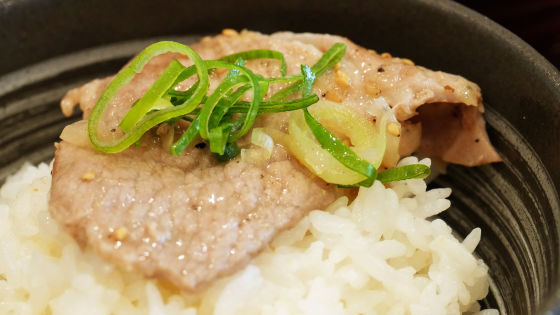 You can eat it with cabbage salad with Shakijaki.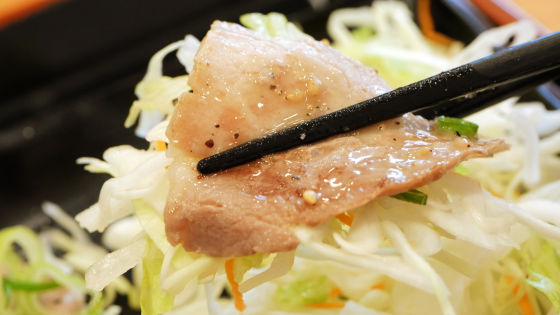 If you have only onion leek pork bowl, you will want a side menu, but in the case of set meals salad and miso soup are on, so we were able to reset the mouth at the end.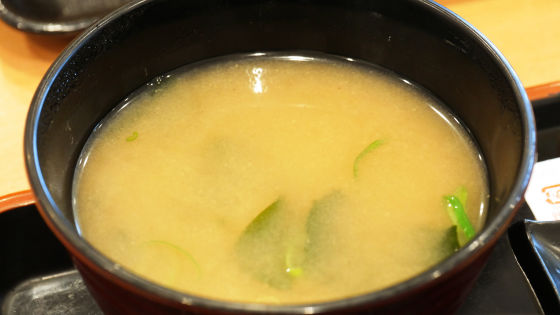 In addition, onion leek pork bowl is 380 yen including tax, 4,000 yen including tax, 480 yen including tax, 580 yen by tax for Omori, and 550 yen for tax-included salt roast pork baked dishes, tax included 650 yen including tax It has become. Please note that the sale of loin pork and bowl tailoring will be suspended during the sale of leek pork bowl.