Yakitori with chicken thigh charcoal grilled and tsukemune plumped, Yoshinoya "Yakitori Tsukune Bowl" Tasting Review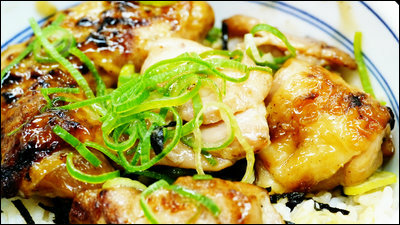 New menu using grilled chicken that baked by charcoal fire manually and stopped the taste of meat "Yakitori Tsukune bowl(390 yen including tax) appeared from Yoshinoya on November 30 (Friday). The part being used is meat, and I decided to go eat at once, because it comes with a chicken with a hand skein and a cartilage kneaded with onions in addition to yakitori.

Notice of Yoshinoya's newly released "Yakitori Tsukune Bowl"
http://www.yoshinoya-holdings.com/holdings/pdf/2012/121127.pdf

Arrived at Yoshinoya.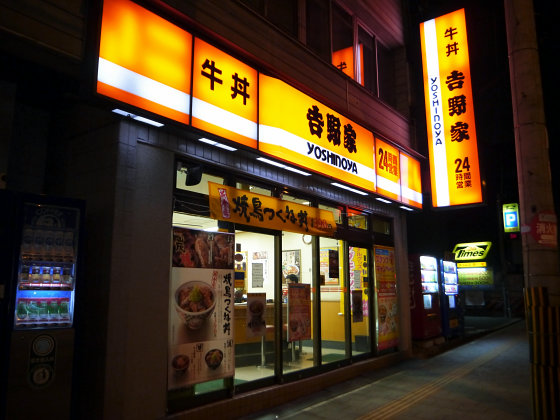 Appeal with goodwill that reminds me of yakitori shops. Because I am vacant 24 hours without asking "Doing?", I am relieved.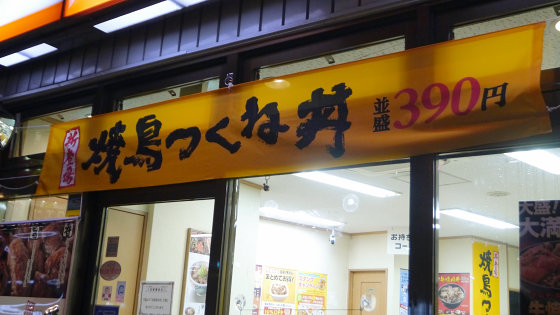 There was a climb on the wall inside the store.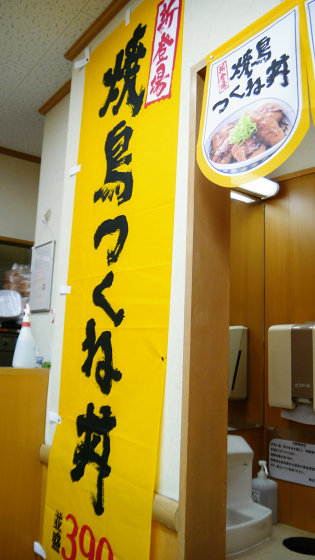 This is where I ordered and came. Chicken meat is grilled like Teriyaki.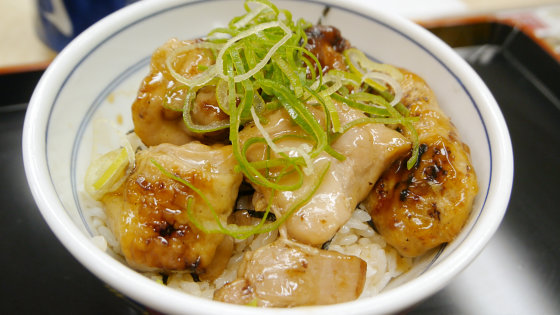 Shredded green onions ......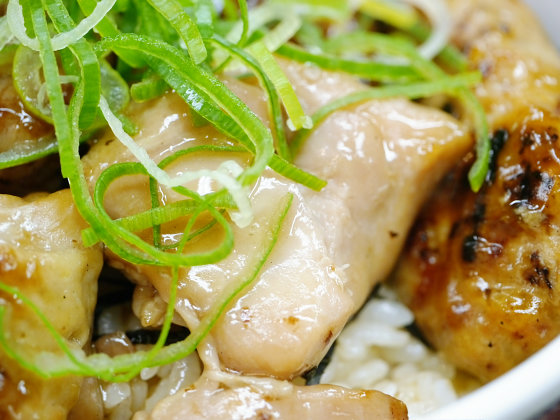 The chopping paste is toppings.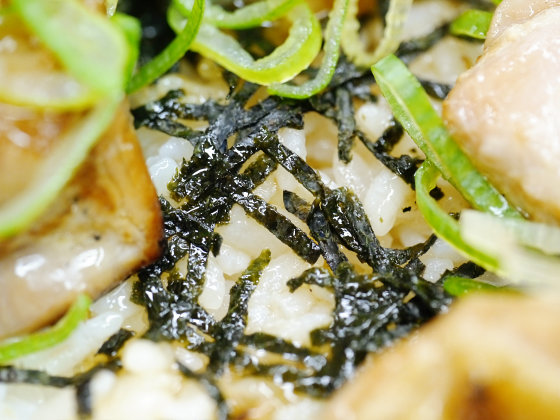 Yakitori is juicy like a meat but the fat is dropped in a good condition and it has become easier to eat while having the umami of the meat. Sauce is a sweet taste based on soy sauce, it is not attached with a bitter, but it has a good taste of meat and it feels just right. I do not feel the flavor of charcoal as much as baked chicken to eat in Yakitori while grilling charcoal fire, but it is charred and the atmosphere is out.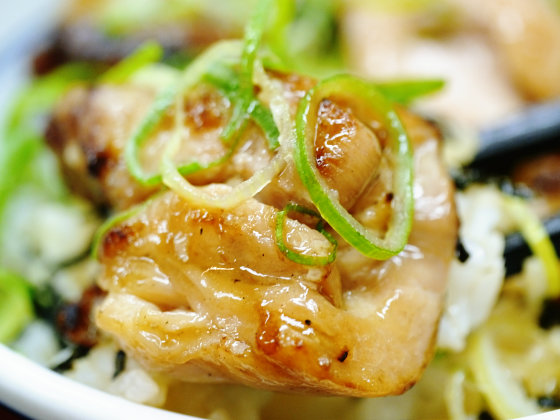 There is not only Yakitori but also one Tsukune.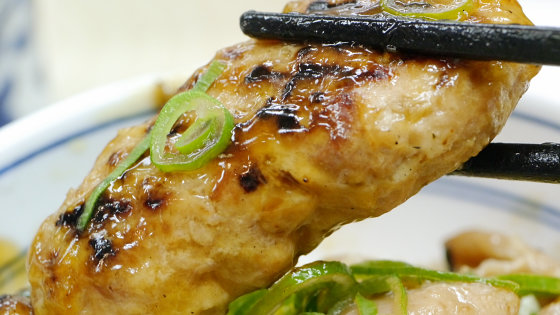 It is a light taste, but the taste of the sauce is good about the surface Good. It is a good accent with a little bit different texture from chicken, it also has a volume.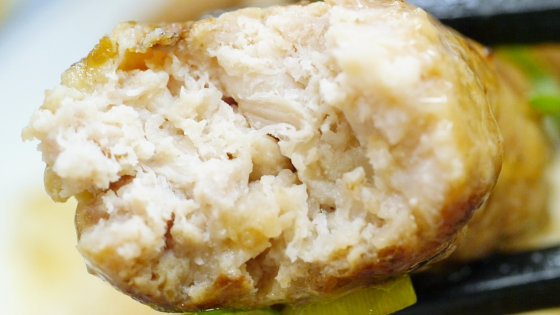 Sagging drool is collected on the bottom, the strong taste well matches the rice, and the eagle will advance to the end.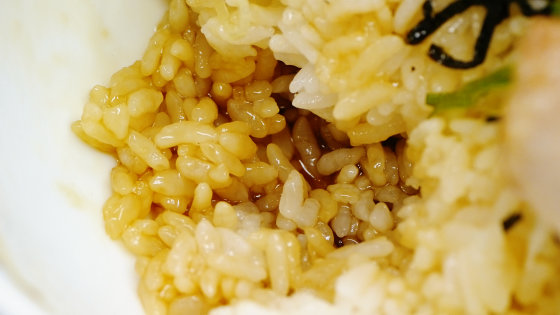 It was a bit different from the Yakitori-don which we eat at Yakitori Shop, which is a rice bowl that is easy to sip and enjoy the taste of meat. I put a half ballHanbaki Yakitori Tsukune bowlThere is also, so if you go to Yoshinoya, it is also ant to consider.