"Inklet" turning the trackpad of MacBook into a pen tablet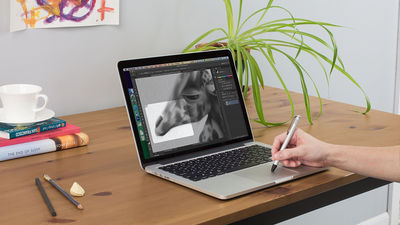 In order to draw illustration etc using a stylus pen or the like, it is necessary to connect a pen tablet to a PC or MacBook, but just by installing the application, the track pad of the MacBook becomes a pen tablet is "Inklet"is. It is installed on the new MacBook as well as the conventional MacBookPressure sensitive track pad (Force Touch)It also corresponds.

Inklet Trackpad Tablet for creativity on the go
https://tenonedesign.com/inklet.php

Inklet's demo video shows how you can use the MacBook's trackpad as a tablet.

Inklet Demo with Photoshop - YouTube


First of all, launch Photoshop and press "Ctrl + Option + I" ...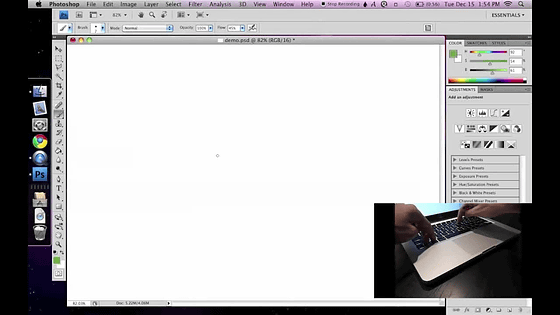 "Work area (work space)" that can be drawn with the track pad appears in Photoshop. The trackpad became a pen tablet, and it became possible to draw a picture with a stylus pen. You can adjust the thickness of the line by pen pressure.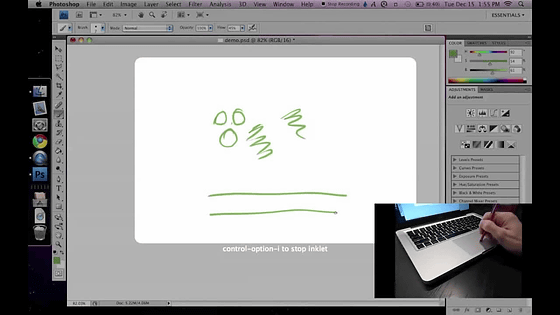 If you move two fingers on the trackpad, you can move the working area on Photoshop.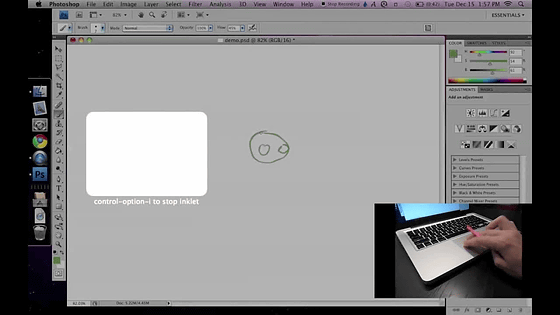 Pinching with the trackpad allows you to change the size of the work area and turning it around by swinging the thumb around the fulcrum turned the work area.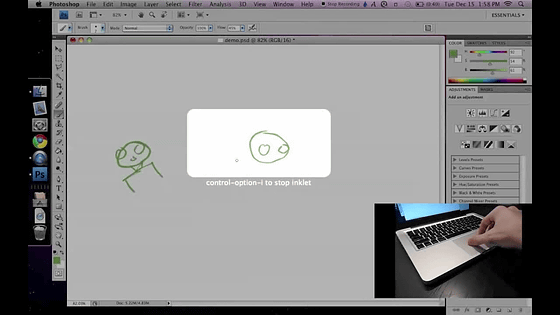 Pressing "Ctrl + Option + W" further hides the work area once.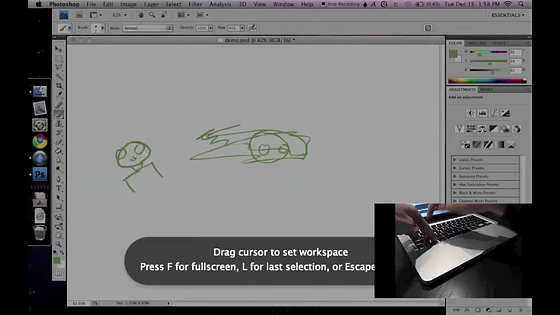 If you place your thumb and forefinger on the trackpad and move your index finger with your thumb as a fulcrum, a gray frame line will be displayed.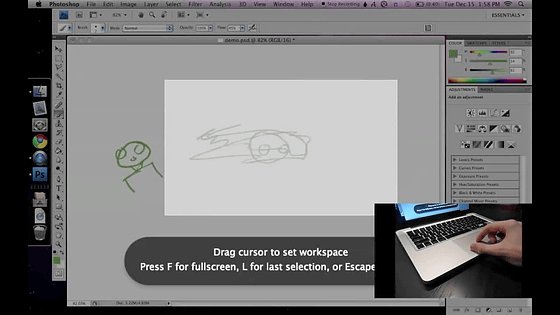 When I released my finger with the frame line drawn, I could create a work area of ​​that size.



It is also possible to use Photoshop tools such as the eraser tool from the trackpad. While pressing the Tab key, the work area is hidden. Hide the work area and select the eraser tool from the left tool box.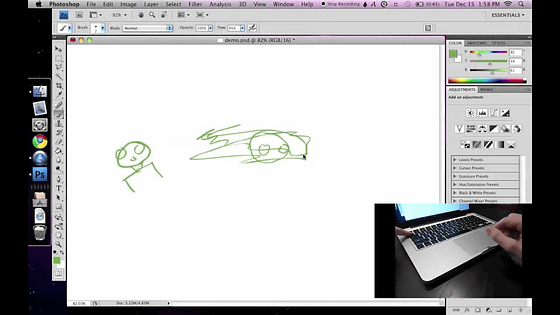 When you release your finger from the Tab key, the work area becomes effective, so you can move the stylus pen and erase the picture drawn with the eraser tool.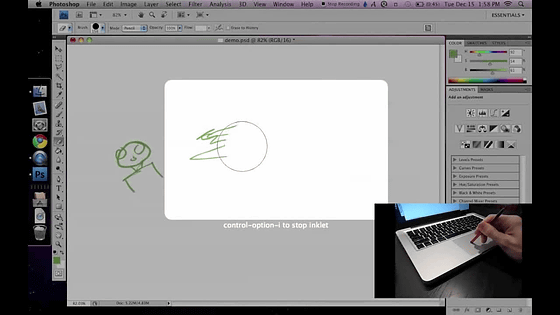 Similarly, it is possible to change the drawing color of the pen by selecting the color palette on the upper right.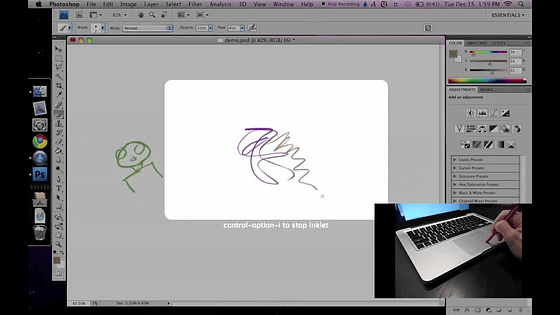 Inklet is available on all MacBooks since Mac OS X 10.6. Conventional multi-touch trackpad and 2015 modelNew MacBook ProYaMacbookIt corresponds to the Force Touch trackpad that is installed in. In addition to Photoshop softwarePixelmator,Sketch,AcornIt corresponds to.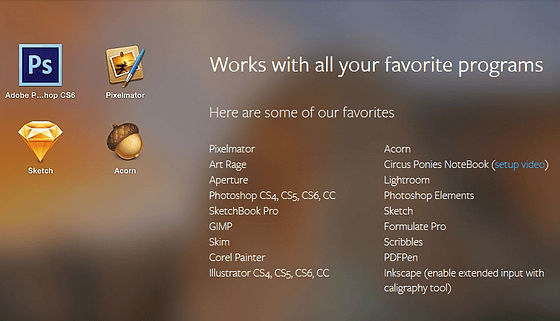 Inklet can make the trackpad pen tablet just by downloading, it is $ 24.95 (about 3000 yen) only for software, the stylus pen which is the best for Inklet "Pogo"The bundle set is $ 34.90 (about 4100 yen).