Five important items that can not be experienced in the preview version with the new function installed in the next OS "Windows 10"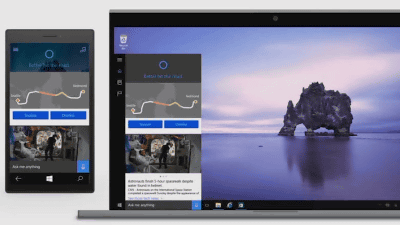 Next Windows OS "Windows 10Microsoft has launched a magnificent plan to combine different platforms, such as PCs, smart phones, game machines, into one. A new browser "Spartan"Although a number of new features such as" Windwos 10 Technical Preview "are released, the important functions that have been announced in January 2015 but not yet releasedNeowinIt is summarized.

Skype in Windows 10 Preview: Built into Windows 10 so you can do more with friends across - - Skype Blogs
http://blogs.skype.com/2015/01/22/skype-in-windows-10-preview-built-into-windows-10-so-you-can-do-more-with-friends-across-devices/

Six features coming to Windows 10 not available to Insiders, yet
http://www.neowin.net/news/six-features-coming-to-windows-10-not-available-to-insiders-yet

· Skype
Skype acquired by Microsoft has been shown to be a "universal application" that can be commonly used on PCs, smartphones, etc. in Windows 10. Furthermore, automatic interpretation of call contents in real time "Skype Translator"Function is also expected to be installed.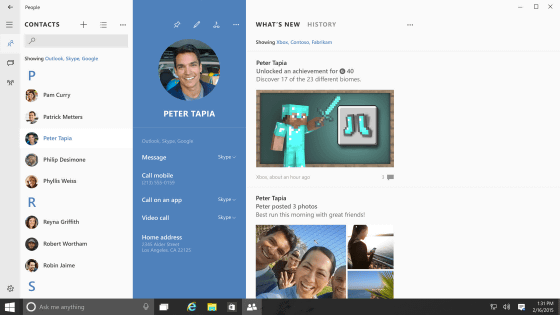 · Xbox streaming
As one of the major features of Windows 10, it is possible to incorporate the game machine "Xbox" into the Windows ecosystem. In addition to being able to play games of universal applications on Windows 10-equipped PCs, it has already announced the ability to play Xbox 360 in the same LAN from a Windows 10 PC using streaming play (remote play), and the future Windows 10 Technical Preview installation It is scheduled.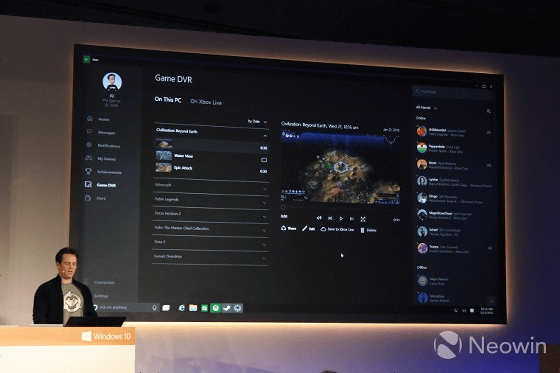 · Change UI
At WinHEC, Engineers Conference held in China in March 2015, a UI design different from released Windows 10 Technical Preview is released. However, considering that the design change is technically easier than the change of other functions, and the possibility that the freshness at the time of release will be lost by presenting the design at the earliest, There seems to be possibility that the design is not clarified.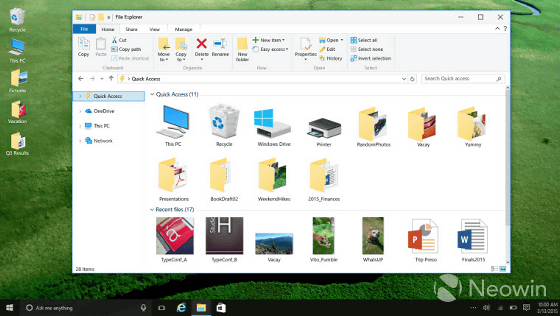 · Cortana
Microsoft's voice assistant Cortana is also one of the highlights of Windows 10. Cortana is frequently updated with features, and now the design of smartphone is adopted as it is on PC version Windows. What is already published is the English version of Cortana, where you want to pay attention to what the speech recognition performance of the Japanese version is.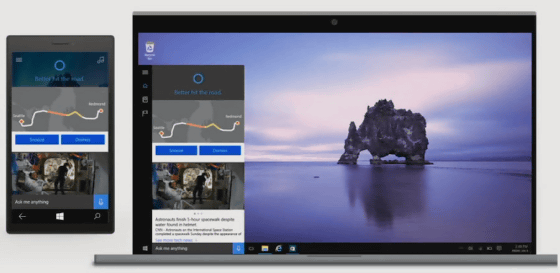 · Windows Hello
In Windows 10, it is decided to install logon function "Windows Hello" by biometric authentication such as face, fingerprint, iris etc. as an authentication method which replaces password. Since information such as faces, fingerprints, irises, etc. used for biometrics is greatly related to privacy, it is stored only on the terminal, and Microsoft never collects them.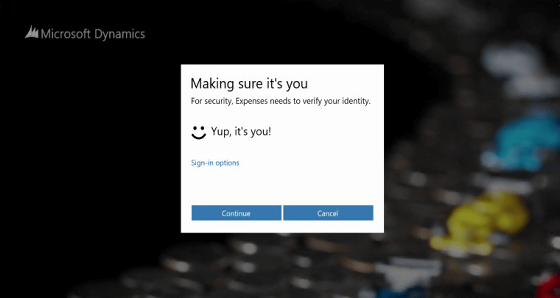 Windows 10 will be released in the summer of 2015, and Windows 7, Windows 8 / 8.1 etcFree upgrade from existing Windows OSI can do it.