9 important new functions of Windows 10 Summary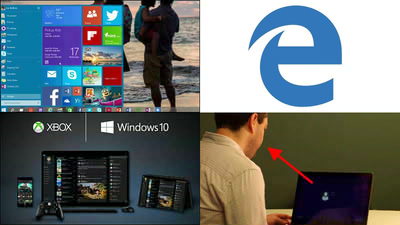 Finally Windows 10 was released on July 29, 2015. Although it is possible to upgrade from Windows 7/8 free of charge with a large update called "the last version of Windows", and Windows 10 which has various functions different from conventional Windows, it should be updated There are many people who do not understand. For those who like The Verge is summarizing the 9 important functions that will become usable when you become Windows 10.

The nine most important updates in Windows 10 | The Verge
http://www.theverge.com/2015/7/29/9060177/microsoft-windows-10-update-changes-browser-start-menu-cortana-xbox

◆ 1: New UI (user interface)
The most visible change that you update to Windows 10 is the new UI. Windows 8Modern UIIt is a flat design that inherited the features of, it corresponds to both mouse & keyboard operation and touch operation. Even if you open a large number of windows, you can tile the active task with tiles by pressing "Task View Button" or multitasking the screen at once in a "snap function". It also implements window switching gestures like Mac's trackpad.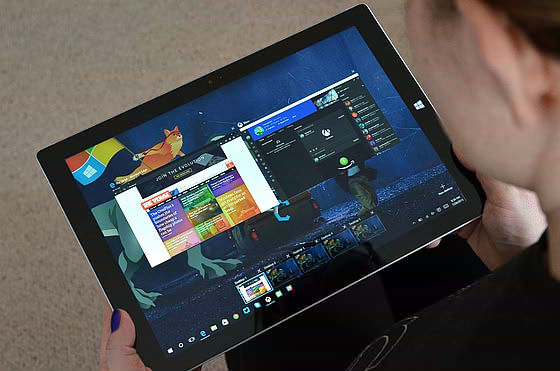 ◆ 2: New start menu
The start menu of Windows 10 is one big change, it changed to a full screen type start menu like Windows 8, it became a design which combined a start menu of Windows 7 or earlier and a live tile of Windows 8 . When opening the start menu, it is a hybrid display in which a file search, a power operation etc. with a live tile are displayed in the text on the left side and a recently used application etc. is displayed on the right side, and "the start menu of Windows 8 is difficult to use" It is an improved start menu based on user feedback.

You can see how the design of the new UI and start menu of Windows 10 is, by looking at the following article in one shot.

The start button is restored with the new UI of "Windows 10", looking like this in a movie like this - GIGAZINE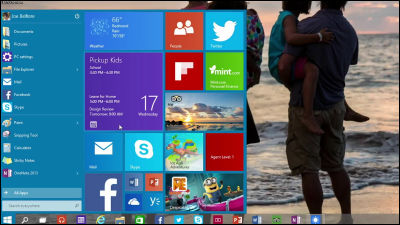 ◆ 3: Speech Recognition Assistant "Cortana"
Cortana, a speech recognition assistant system that was previously installed in Windows Phone, will be available on Windows 10 as well. If you ask Cortana you will find the correct answer from local and web data. In addition, it not only informs that there is a schedule from data of e-mails and calendar applications, it also automatically performs route guidance and search of airplane tickets.

You can check how you actually use Windows 10 Cortana from the following article.

"Cortana" running on Windows 10 looks something like this - GIGAZINE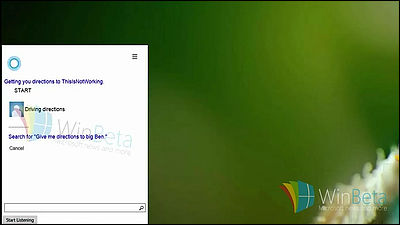 ◆ 4: Mail · Calendar · Photo · Map Application
The standard application of Windows 10, the Outlook · calendar · photo · map application has also been updated, and the reporter of The Verge actually used says "To be honest it can be used very well." In addition to enhancing cooperation with OneDrive for various native applications, Outlook and others can be used with iOS · Android, so it can be used with your smartphone. It is thought that Cortana's usability will be improved by using native applications as a bang.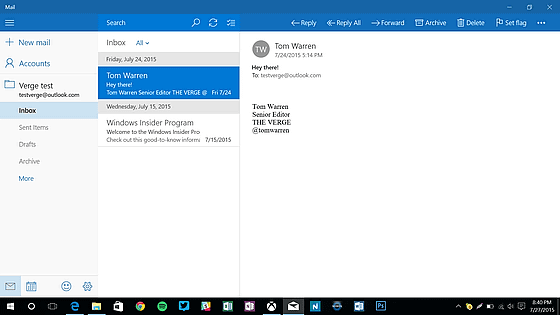 ◆ 5: Continuum
Continuum is a function that seamlessly switches between tablet mode and PC mode. On a tablet PC like Surface Pro 3, just turning off the keyboard automatically switches to tablet mode. If a mobile version of Windows 10 equipped smartphone appears, it seems that Continuum can be used more than enough.

Mobile version "Windows 10" has a new function to transform smartphone into PC - GIGAZINE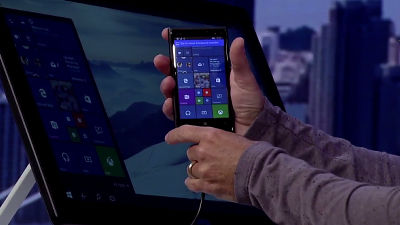 ◆ 6: Edge
Instead of Internet Explorer, which has been installed as a standard browser for many years, it has a new browser Edge and has specifications that can use the extended functions of Chrome · Firefox as it is. You can easily understand what Edge is doing by reading the following article.

Microsoft's new browser "Edge" turned out to be astonishing specifications to take over the extensions of Chrome and Firefox as they are - GIGAZINE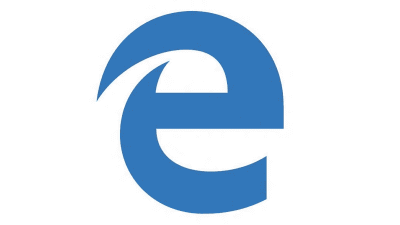 ◆ 7: Action Center
Windows 10 has a different function from the conventional action center. Just by opening the Action Center, you can get notified of calendar - and e - mails, application update information, connected devices etc in a single shot, and the information to display can be customized. You can get the information of the terminal like the notification of the smartphone.



◆ 8: Xbox application that can play Xbox One games streaming
The new Xbox application installed in Windows 10 can play Xbox games streaming with PC as console machine. Of course, it corresponds also to the controller of Xbox, it can operate either USB or wireless. There is also a function to record playing videos of up to two hours on the PC's drive. "If you are talking about TV with your family to play Xbox, it will be a reason to update to Windows 10," The Verge reporter explained.

You can see how you are actually playing Xbox games streaming on Windows 10 from the following articles.

It turned out that Xbox One games can be streamed and played on Windows 10 PC / tablet - GIGAZINE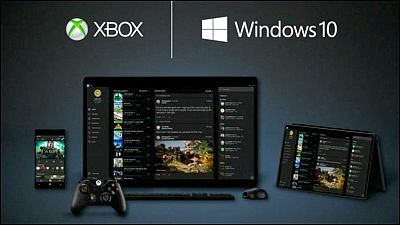 ◆ 9: Biometric authentication "Windows Hello"
"Windows Hello" biometric authentication that can unlock PC without touching keyboard just by showing face. It is a system that can be authenticated with face, fingerprint and iris, it can be used in terminals equipped with fingerprint reader / infrared sensor / other biometric sensor, for example, PC sits automatically by sitting in front of PC It is canceled.

Biometric authentication "Windows Hello" announced that Microsoft can log in just by showing her face - GIGAZINE