Windows 11 Pro is expected to require a Microsoft account as well as Home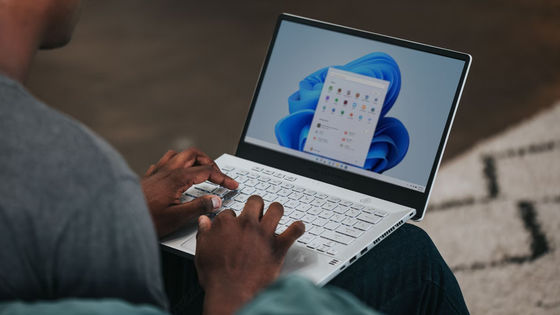 It is a
system requirement
that indicates whether Windows 11 can be installed on a PC, and the item 'Internet connection and Microsoft account' states that 'Windows 11 Home edition requires an Internet connection and a Microsoft account.' This indicates that Windows 11 Pro can be installed without a Microsoft account, but it has been pointed out that in the future, Windows 11 Pro may require a Microsoft account as well as Home.
Announcing Windows 11 Insider Preview Build 22557 | Windows Insider Blog
https://blogs.windows.com/windows-insider/2022/02/16/announcing-windows-11-insider-preview-build-22557/
Windows 11 will soon be closed off to anyone without internet | TechRadar
https://www.techradar.com/news/upcoming-windows-11-pro-update-will-force-you-to-have-an-internet-connection


Released in February 2022, Windows 11 Insider Preview Build 22557 has many new features and improvements, such as folder division of the Start menu, notification restrictions, and enhanced 'focus session'.


Summary of new functions added to Windows 11 'Folder division of start menu' 'Improvement of Explorer' 'Newly designed task manager' etc.-GIGAZINE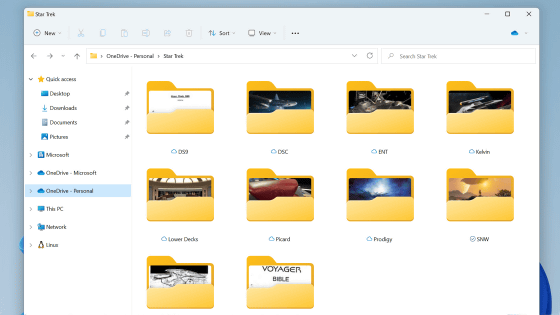 A quiet addition to this is the change that Windows 11 Pro also requires a Microsoft account during initial setup.

Until now, in Windows 10 and 11, it was possible to create and use a unique 'local account' that is not associated with a Microsoft account at the time of setup, but this is no longer possible.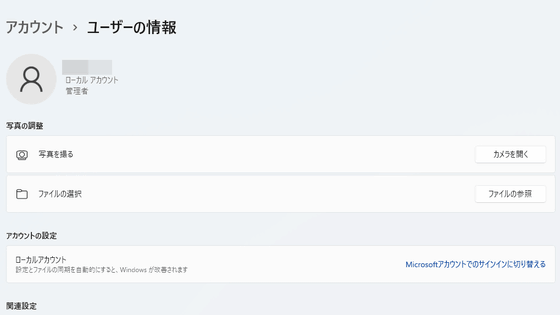 The features included in the Windows Insider Program are in the testing stage and have not been officially decided to be included, but it seems to be a difficult future for users who did not want to use a Microsoft account and avoided it.