Chrome extension 'Audio EQ' that allows you to control the sound quality of YouTube and Vimeo to your liking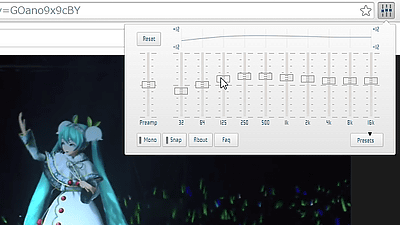 To improve the sound quality of the PC, you can output it to the outside with a speaker or change the audio setting of the PC system, but you can set the sound quality to your liking by applying an equalizer only to the playback sound such as YouTube and Vimeo. The free Chrome extension you can do is ' Audio EQ '.

Chrome Audio EQ-Google Chrome extension

http://lab.ejci.net/Chrome-Audio-EQ/
Audio EQ --Chrome Web Store
https://chrome.google.com/webstore/detail/audio-eq/lfafdlnjaliaghpjdajmlcnnblkgcefh
(* Page has disappeared)
Click 'Add to Chrome' to install 'Audio EQ'.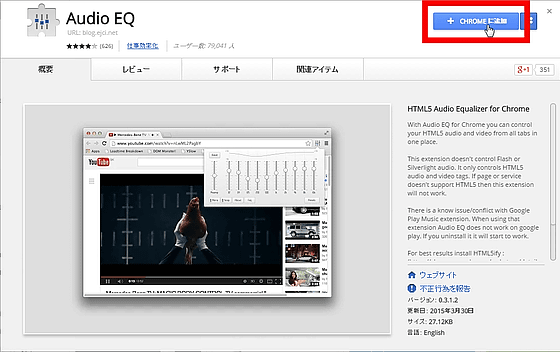 Click 'Add'.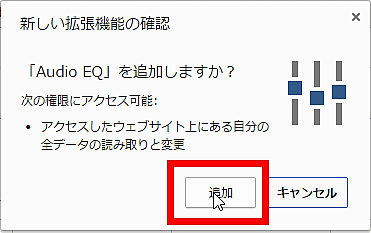 Then, the Audio EQ icon will be displayed in the upper right, and you can call the equalizer by clicking it.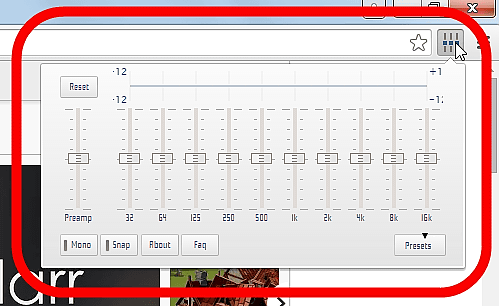 By simply dragging the various knobs and moving them up and down, you can set the playback sound of YouTube etc. to your favorite sound quality.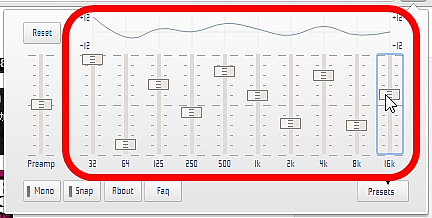 If you say 'I don't know what to do!', There are 17 presets, so just click on the one you like. The way you hear the song changes completely.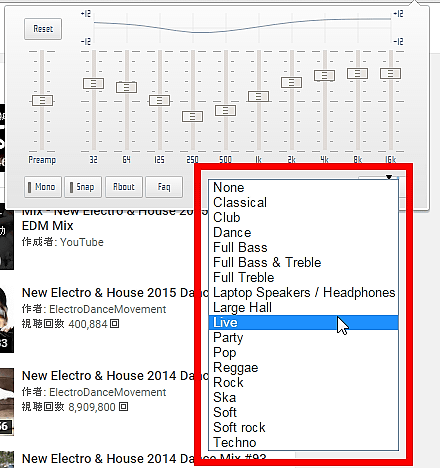 If you want to restore it, click 'Reset' and all the values will be reset to the initial values.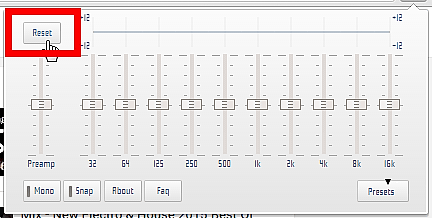 Audio EQ can be used on websites that run HTML5, such as YouTube.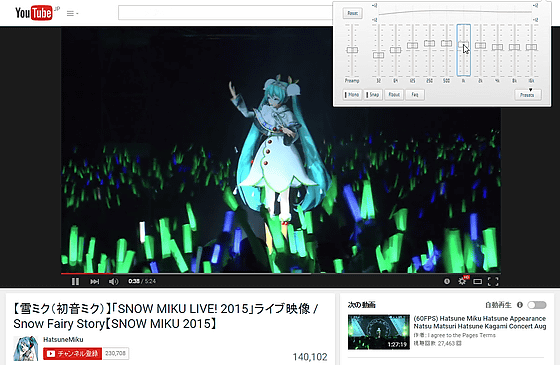 Others such as
Vimeo
and
Grooveshark
support Audio EQ.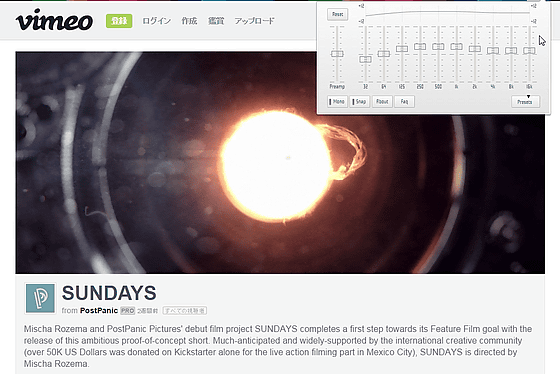 Please note that the Audio EQ controls the HTML5 'audio tag' and 'video tag', so it cannot be used for flash-powered videos and music.