Canon's full-size single-lens reflex "EOS 5Ds" hasty photo review that can capture ultra-high-resolution photographs with effective 50.6 million pixels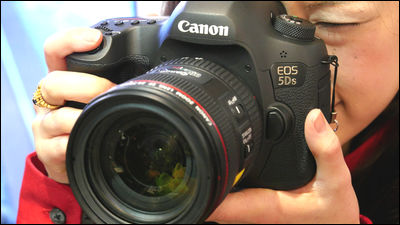 Canon's new full-size single-lens reflex camera that was developed in response to the voice of the user "I want you to raise the resolution more"EOS 5Ds"When"EOS 5Ds R"is. Anyway, we are aiming for the highest peak resolution performance, and equipped with a 35mm full size CMOS sensor, it is finished as a threat camera realizing about 50.6 million effective pixels.

Canon: EOS 5Ds | Overview
http://cweb.canon.jp/eos/lineup/5ds/index.html

CP + 2015There is a touch & try corner of 5 Ds and 5 Ds R in one corner of the Canon booth in the venue.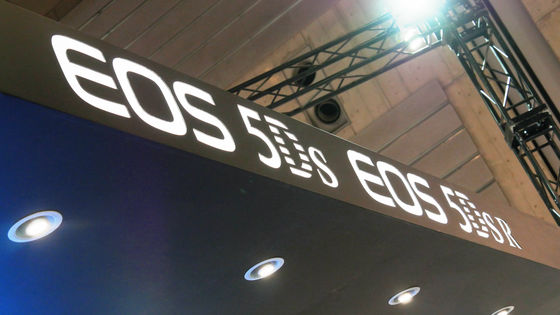 Wait for 40 minutes on standby queue when visiting the booth. However, since 5Ds and 5Ds R are prepared for multiple units, we were able to digest the lines more than I imagined.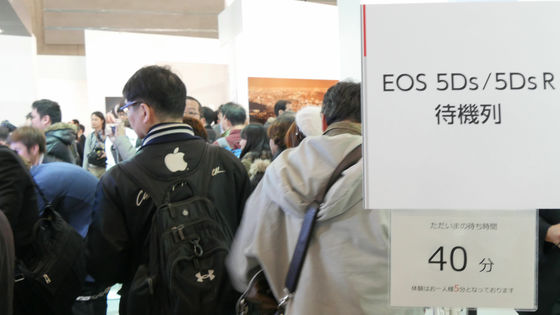 Tilari and 5 Ds are visible from people's gap.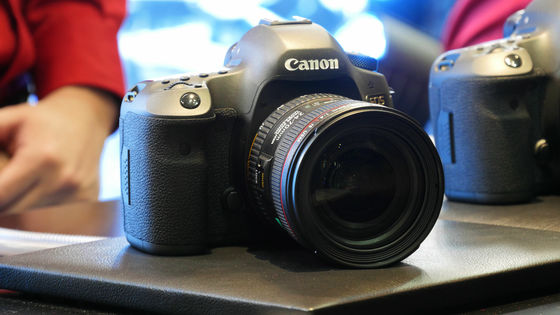 It was finally time for us to try 5Ds at such a long time. 5Ds is a digital single lens reflex camera equipped with a 35mm full size CMOS sensor.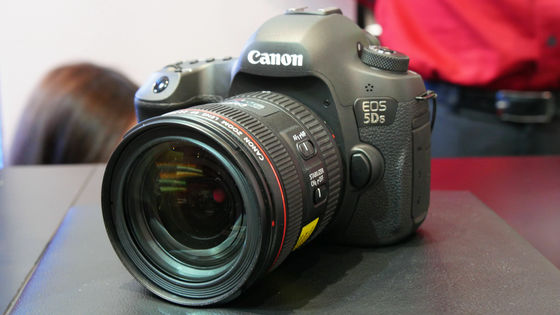 The logo of "Canon" in the penta area.



The operation system on the back is like this, the screen size is 24.0 x 36.0 mm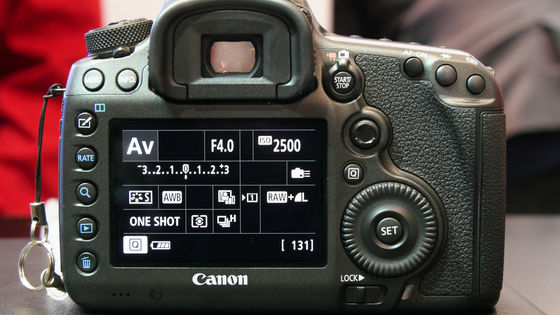 Top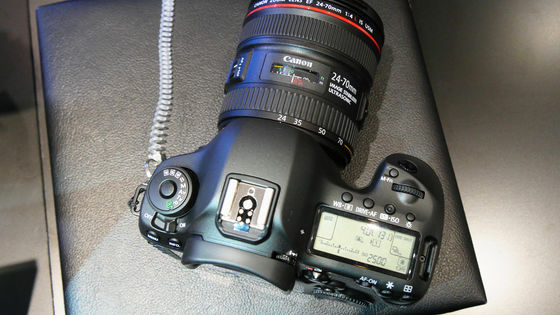 Mode dial and power button on the top left.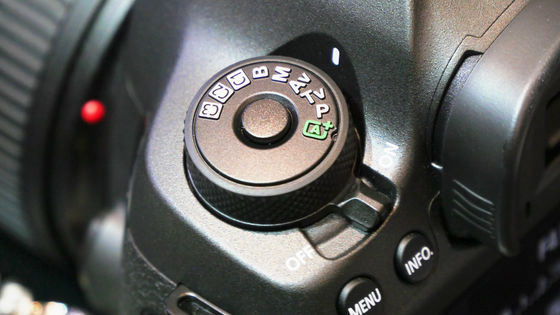 A display panel on the top right.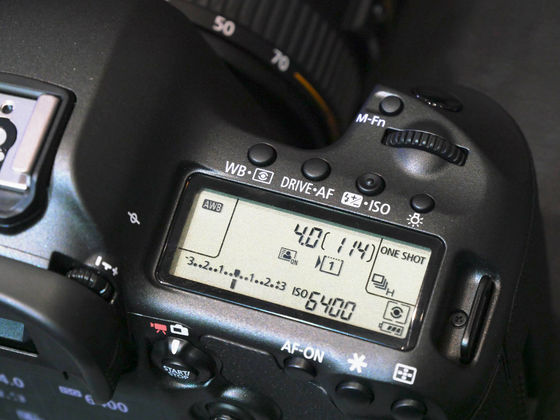 There is a sliding type cover on the right side ... ...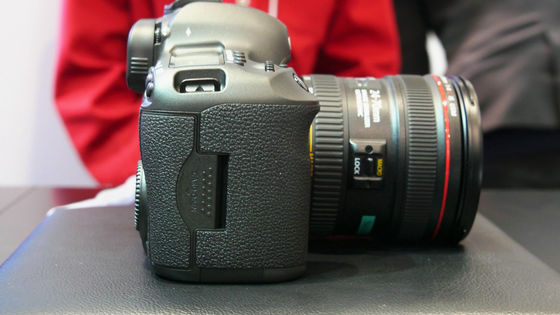 When opening this with Pakari, a slot for recording media appears. You can use CF card and SD card.



There is an HDMI port on the left side, and it also supports USB 3.0.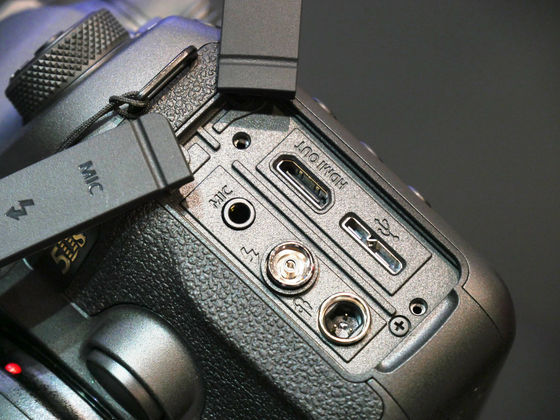 The bottom is like this.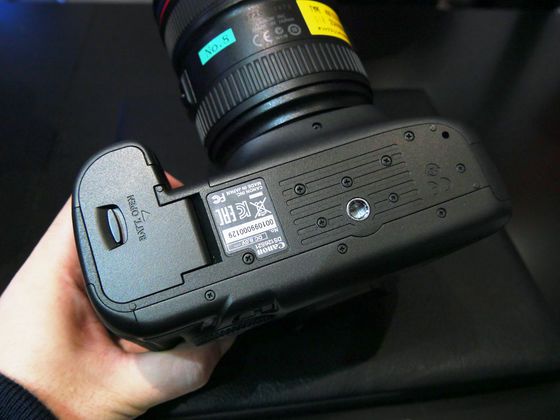 Here comes the battery.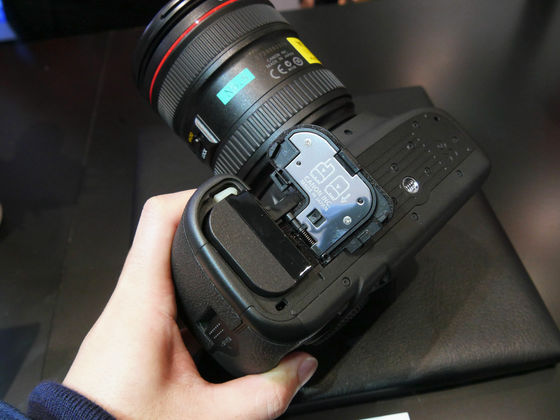 "EOS 5Ds" logo is golden.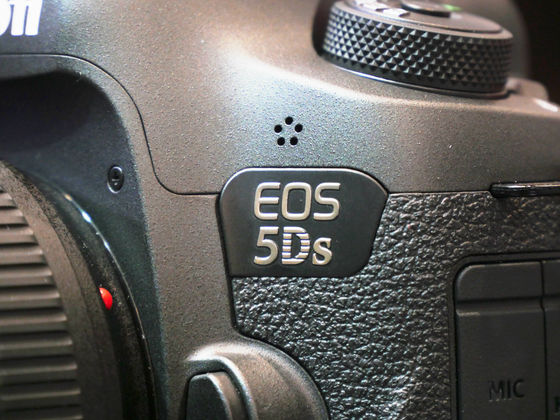 It is like this when a woman holds it.



The continuous shooting speed of 5 Ds is about 5.0 fps, the AF distance measuring point is 61 points, and the body weight is nominally about 930 g.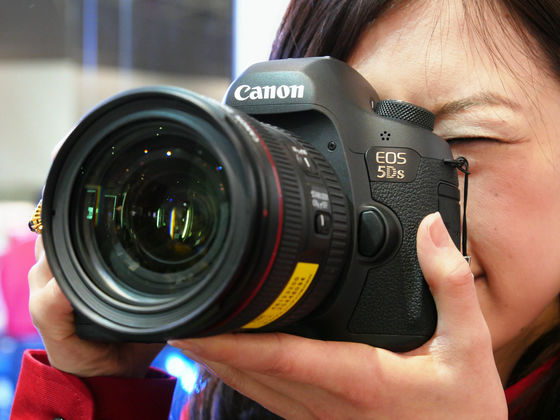 The maximum recording image quality is about 50.3 million pixels of 8688 × 5792.4KSince you can shoot high resolution pictures above, you can not fully enjoy photos taken with 5Ds even if you use a 4K monitor.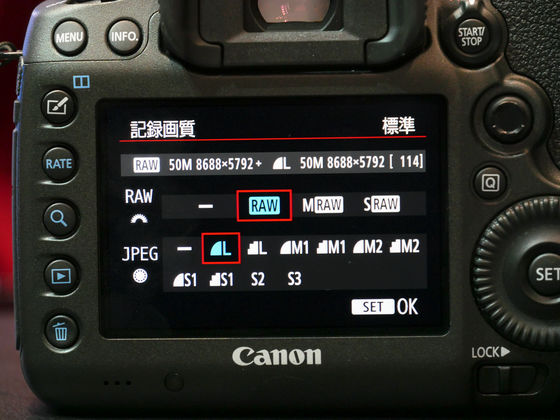 Since the number of effective pixels is 50.6 million pixels, it is completely ant trimming after taking a picture.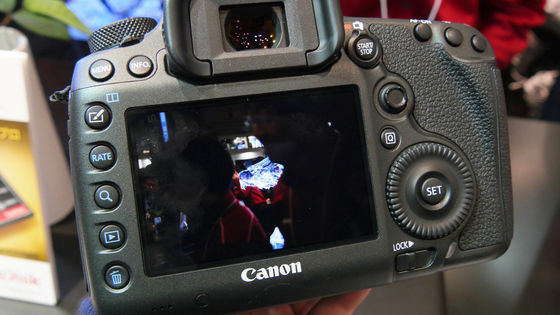 Because it realized high resolution, ISO sensitivity is a value of 100 to 6400 commonly used.



The model that canceled the 5 Ds low pass filter is "5 Ds R", the design and operation system are exactly the same as 5 Ds.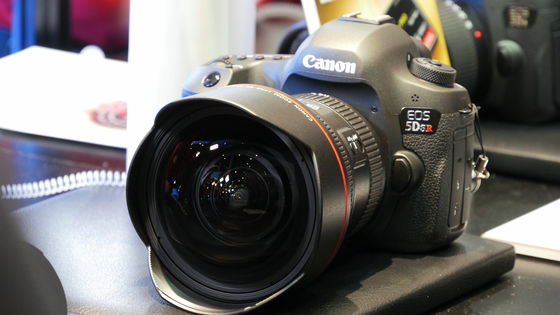 However, only the "EOS 5Ds R" logo is different in color scheme from 5Ds.



5Ds and 5Ds R are scheduled to be released in June 2015. On Canon's official on-line shop, 5Ds is tax-included 50 5440 yen and 5Ds R is booked at 53. 7840 yen including tax.

★ 【Reservations accepted: scheduled to be released in June】 EOS 5Ds: Sales page of cameras and video cameras | Canon Online Shop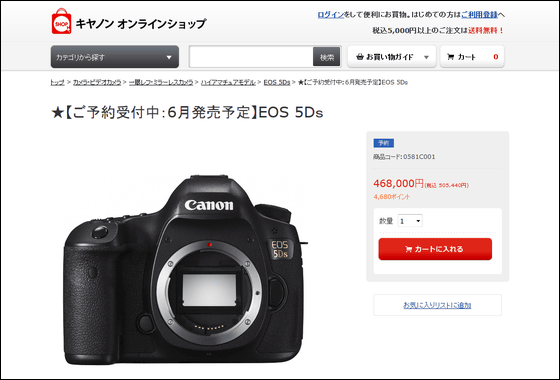 ★ 【Reserved for acceptance: scheduled for release in June】 EOS 5Ds R: Sales page of cameras and video cameras | Canon Online Shop