Nikon's strongest model in DX format history "D500" photo review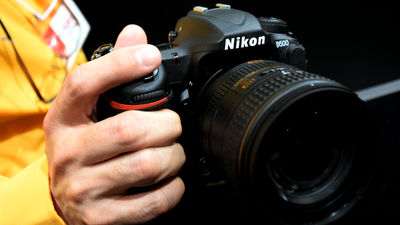 Under the catchphrase "The world can be condensed so far", it is Nikon's flagship modelD5The same multi-CAM 20K autofocus sensor module is adopted to realize a wide-area, high-density 153 point AF system, and a high-speed continuous shooting function capable of continuing up to 200 frames with about 10 frames / second · 14 bit lossless compressed RAW Furthermore, it is compatible with photography of 4K UHD (3840 × 2160) movies, and it adopts the same newest image processing engine EXPEED 5 as D5, and packs the highest performances equivalent to D5 and the strongest DX format single eyes Lef camera is "D 500"is. Before the release in late April 2016,CP + 2016I was able to touch the real thing in the exhibition hall.

D500 - Overview | Single lens reflex camera | Nikon Imaging
http://www.nikon-image.com/products/slr/lineup/d500/

The Nikon booth came again.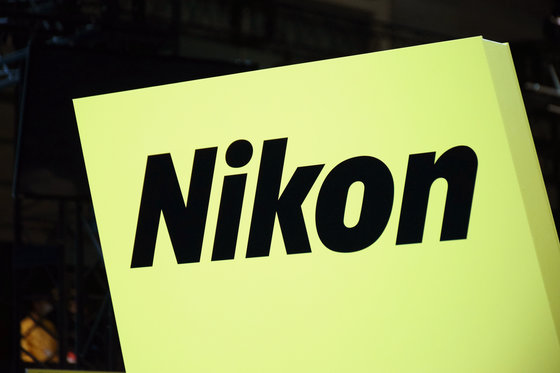 This is D500, the strongest SLR camera in Nikon's DX format history.



The appearance of D 500 is like this.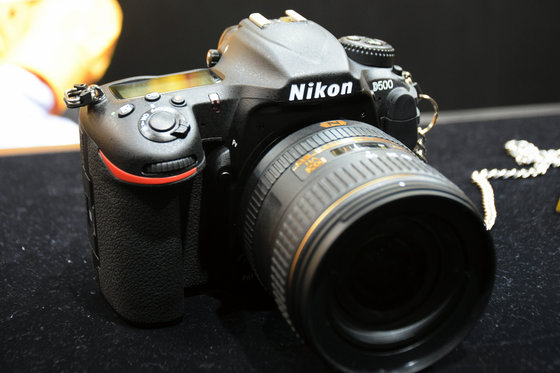 The character "D500" at the front right upper corner.



It is like this when the lens is removed.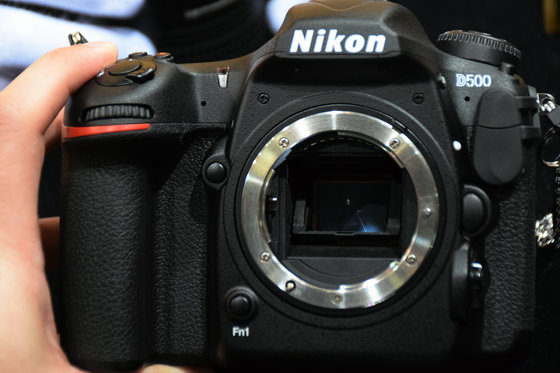 I looked up the sensor by raising the mirror.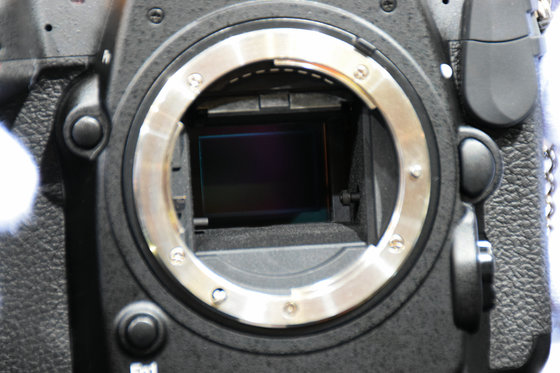 Operating system on the top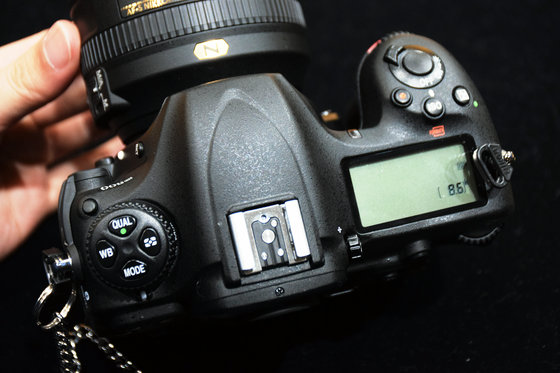 Power button & around the shutter.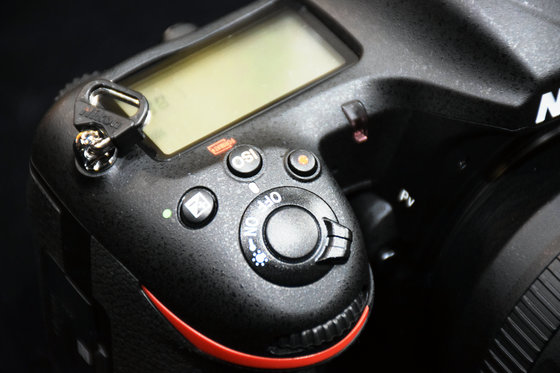 A liquid crystal panel on the top.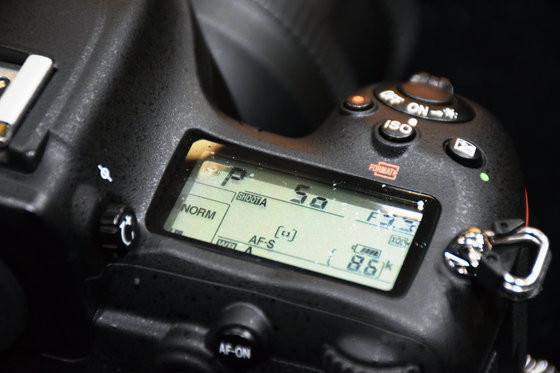 Furthermore, various buttons & dials.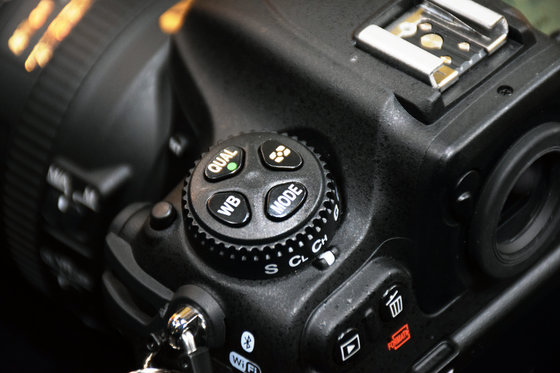 Various buttons on the back. As you can see from the operating system on the top and the back, the button layout is designed to unify with D5. In addition, in the DX format model, we adopt button illumination that supports operation in the dark at the beginning.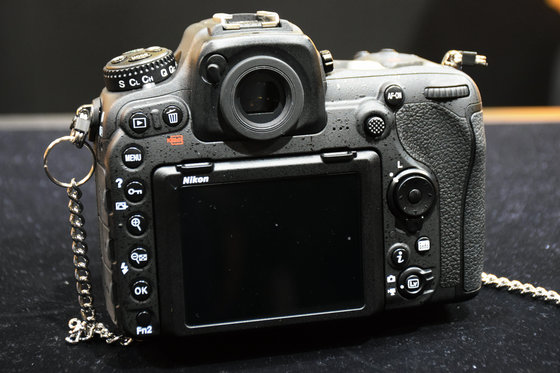 3.2 type tilt mechanism adopted on the back side Approximately 2.36 million dots High resolution image monitor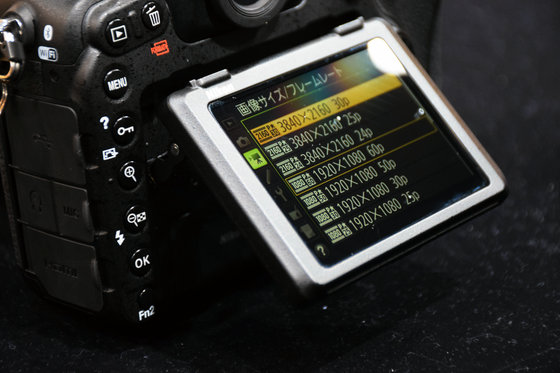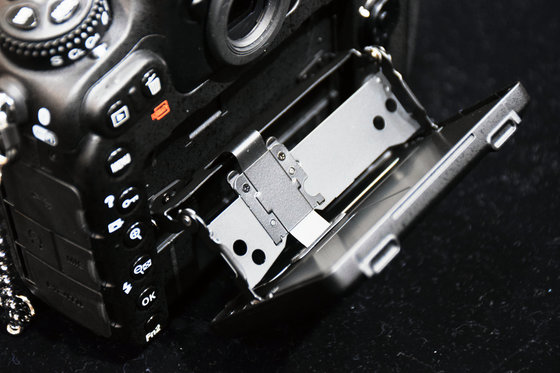 Moreover, the monitor corresponds to the touch operation, and it can be operated sensibly like a smartphone.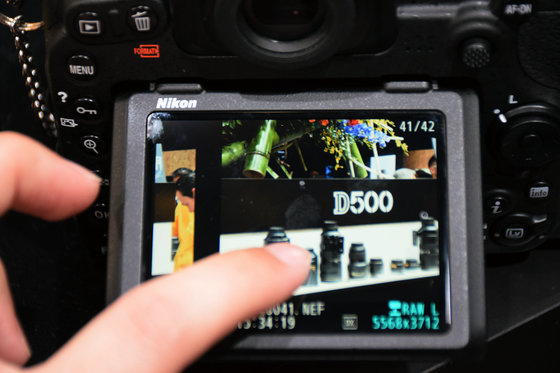 Since D500 is Bluetooth compliant, you can easily connect Bluetooth with D500 with smartphone by touching smartphone (Android terminal) to NFC mark on right side. D 500 is a Nikon image sharing application "SnapBridge"Because it is a compatible model, you can save photos taken with D500 in the cloud and check with smartphones.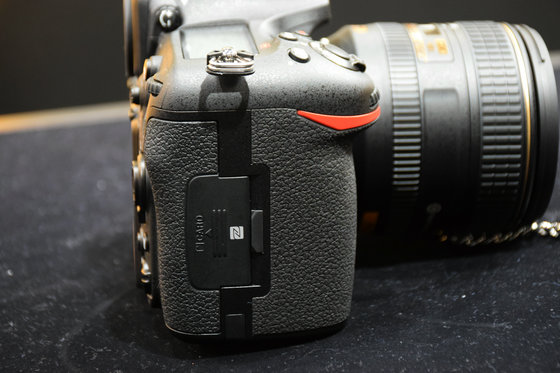 Double slots appear when you slide the lid on the right side. There are SD card (lower slot) andXQD card(Upper slot) can be inserted, you can save taken RAW data to XQD card, save JPEG data to SD card, move data between two cards.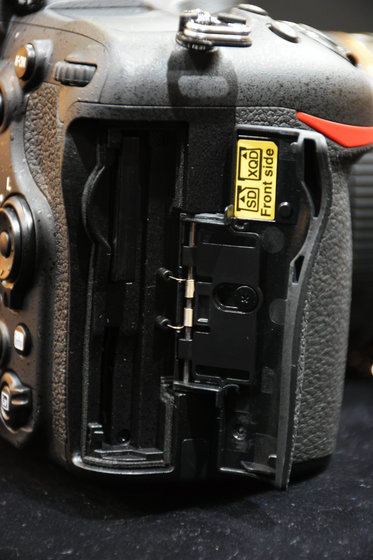 Left side



Various ports such as the HDMI terminal are arranged here.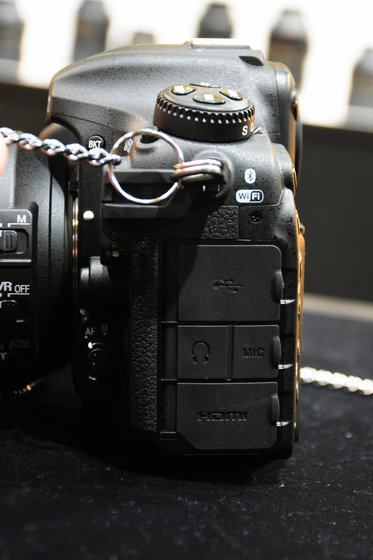 On the bottom is a tripod hole and lid for access to the battery.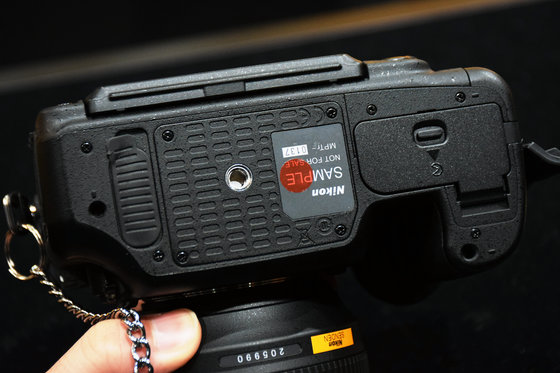 Having it in your hands like this. The D500 uses a monocoque structure that uses a highly rigid carbon fiber composite material to firmly protect the internal structure and, coupled with the top cover and the back cover of the magnesium alloy, reduces the weight while ensuring the strength and rigidity to withstand overuse It is realized. As a result, the body is thinner than the D300S, making it possible to deep grip and the hold feeling is up. In addition, we have secured dust-proof and drip-proof performance suitable for DX top model by sealing processing and so on.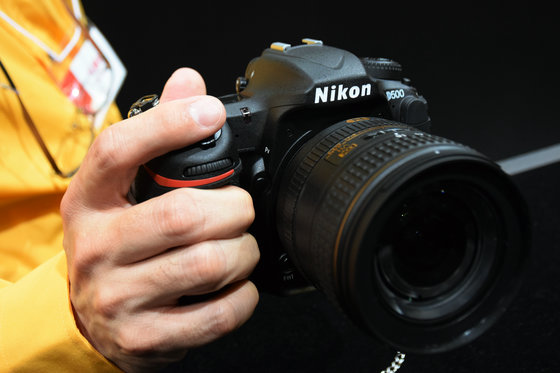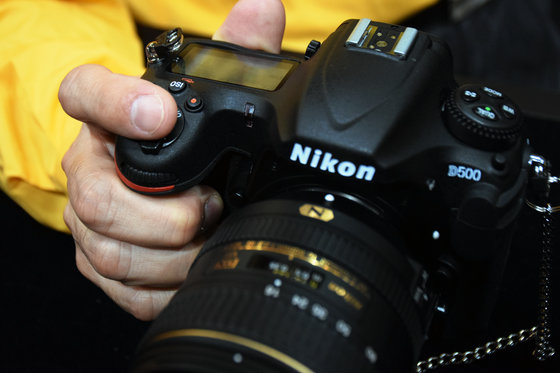 Sensitivity is ISO 100 to ISO 51200, sensitization equivalent to ISO 1640000 is also possible.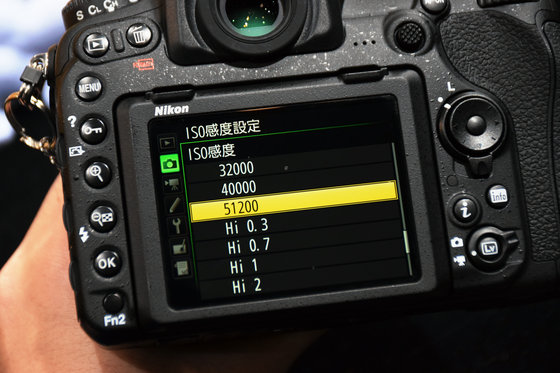 In addition to 1080 / 60p, D500 can shoot 4K UHD (3840 × 2160) movies at a frame rate of 30p / 25p / 24p.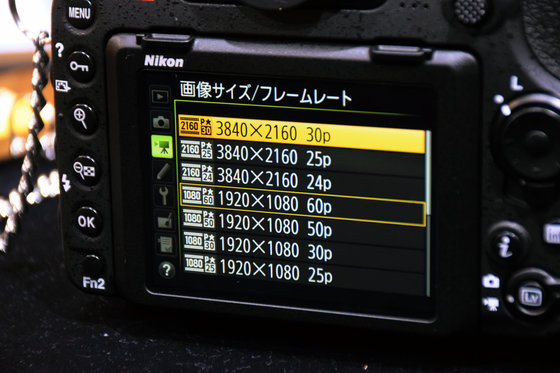 However, shooting at 4 K / 30 fps was continuous for 30 minutes.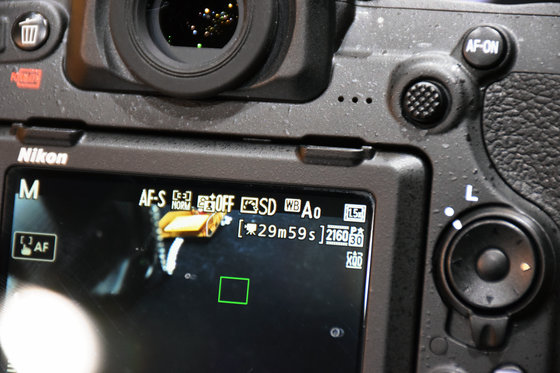 In addition, a large glass pentaprism is adopted as an optical viewfinder, achieving the largest wide viewing angle in history, with a diagonal viewing angle of about 30.8 degrees while ensuring magnification of about 1.0 times. This makes it possible to check the subject in real time with a spacious field of view without the display time lag or interrupt display of captured images unlike the electronic viewfinder.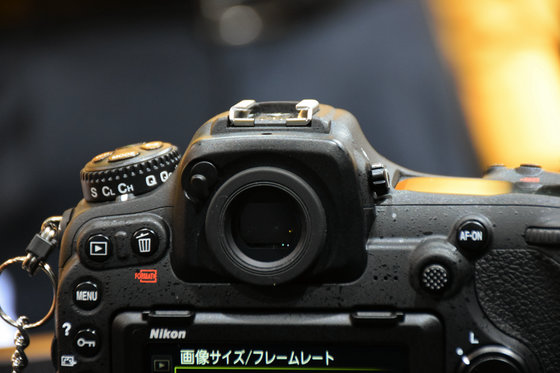 Actually taking a picture, it surely has a quick AF & Rapid fire function as good as D5, and it is a level that I can not think as a very DX format model. For those who think "such a foolish", they are the cameras that I would like to take a picture by holding them by hand.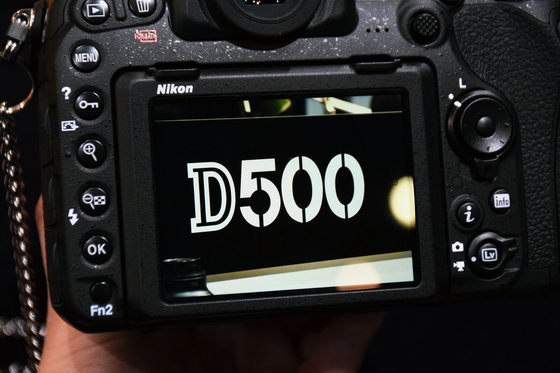 D500 will be released late April 2016. It is Nikon's official online shopNikon DirectWith reservation accepted, the selling price of only the main body is tax - included 259,200 yen.

D500 - Digital SLR Camera | NikonDirect - Nikon Direct