P-Tax's K mount adoption 35 mm full size digital single lens reflex camera haste photo review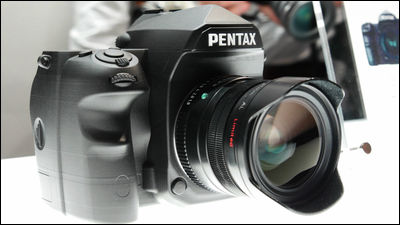 A PENTAX 35 mm format full-size digital SLR camera equipped with a large image sensorCP + 2015It was exhibited at the Ricoh booth. Product name is currently unknown,K mountIt is a full-size machine of adoption, lenses of the manual focus eraDA lensYou can use.

Information event of camera and photo image "CP+Reference exhibition at 2015 | RICOH IMAGING
http://news.ricoh-imaging.co.jp/rim_info/2015/20150205_006518.html

When I went to the exhibition booth I found a table on which a white cloth was covered.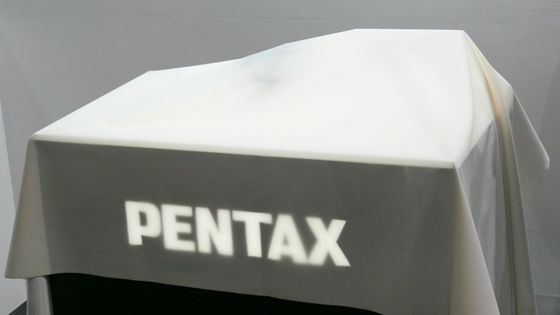 When several reporters gathered, Perry and curtains are turned off ... ...



Pentax's new full-size digital single-lens reflex camera revealed from inside, and at the same time the voice saying "It's small but full size" was leaked from the surroundings.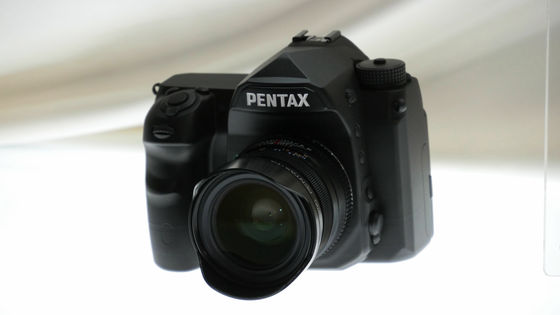 When looking from the front it is quite compact when compared with a full-sized machine of another manufacturer certainly like this.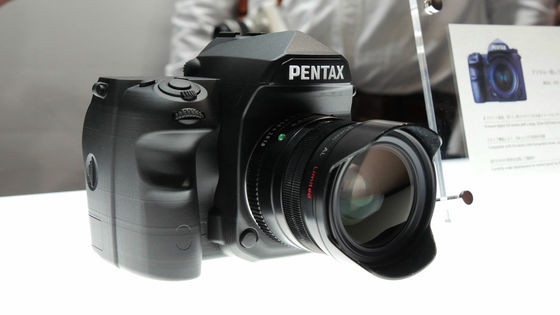 back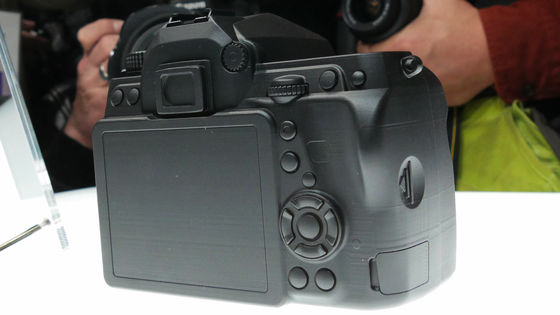 Since it is still under development, there were no buttons etc on the top.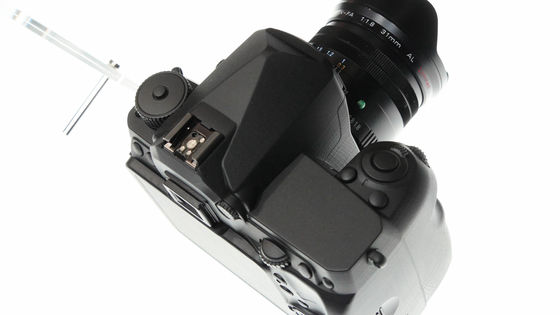 On the right side, I found something like a slot for recording media.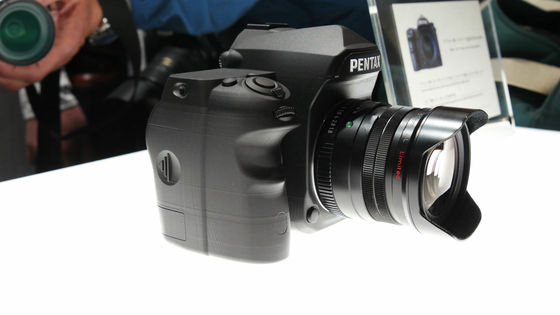 Multiple buttons on the left side.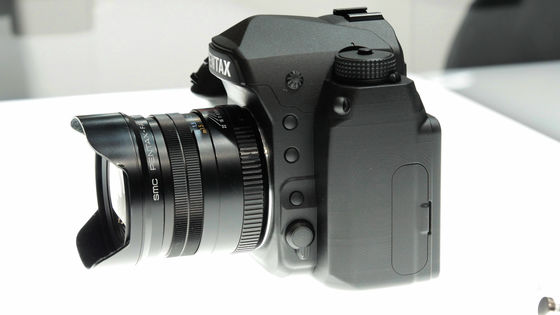 Although the product name of the digital single lens reflex camera which was exhibited this time is undecided, the image sensor adopts the full size of 35 mm size with K mount adoption. In addition, it will be possible to use DA lens by cropping function.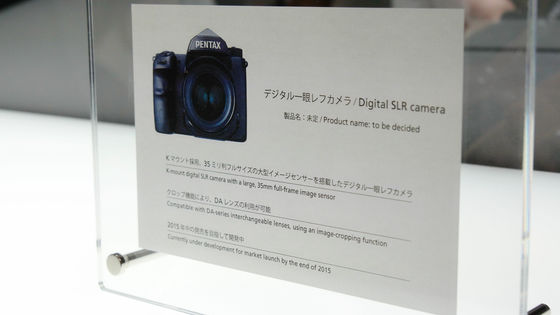 After the unveiling a lot of people crumbled as a massacres pushed and shooting pentax's full size machine.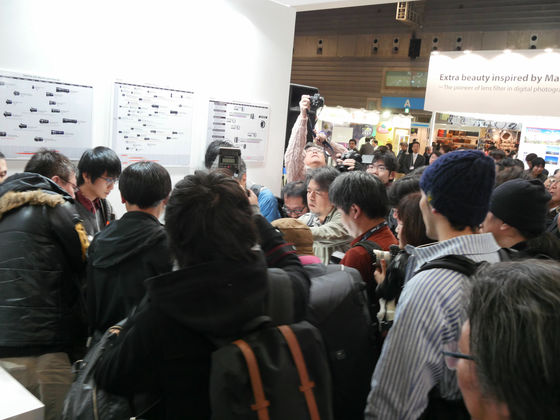 It is said that it is under development to aim for launch in 2015.