Office 2016 turned out to be offered for free to mobile terminals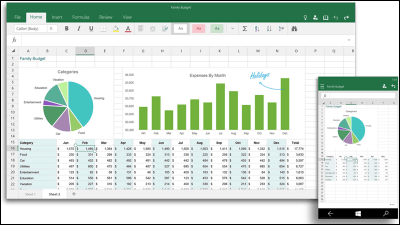 Free upgrade from Windows 7, Windows 8 / 8.1 etcNext-generation OS that was announced "Windows 10One day after dawn from the announcement, Microsoft will be the next Office "Office 2016We plan to release it in the second half of 2015. Please note that Office 2016 will be free on mobile devices.

The next chapter of Office on Windows - Office Blogs
http://blogs.office.com/2015/01/22/next-chapter-office-windows/

The biggest theme of Windows 10 is to seamlessly connect PC, smart phone, tablet terminal. For that purpose, a common software "Universal App (Universal App)" is to be introduced. Of course, Office 2016 has become a big trend not only for PC but also easy to use on mobile terminal without using keyboard and mouse.

For Windows 10WordIt is like this. Since the created Word document can be synchronized in real time, editing work by multiple people will be completed.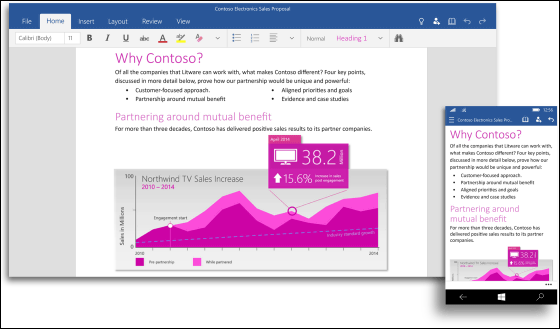 For Windows 10ExcelTouch operation with maximum consideration for ease of use on mobile terminals is possible.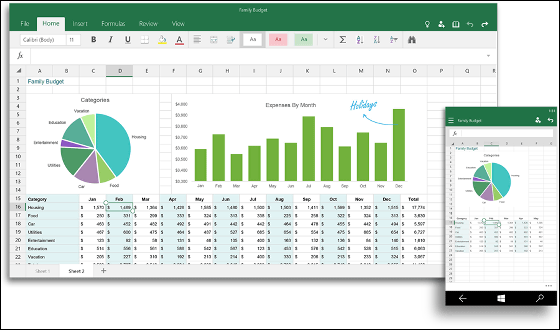 Watch on smartphonePowerPointThe slide show seems to be useful for practicing presentations.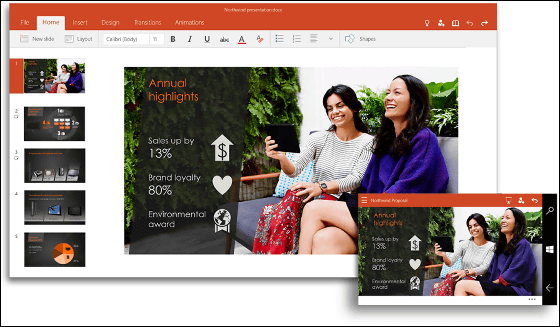 The idea that came up was a smartphone,OneNoteWhat. You can use it as a "notepad" to share with the team as well as the To Do list.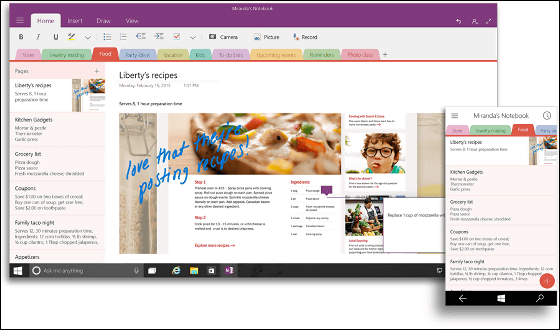 "It was easier and more powerful than ever", Microsoft saidOutlook MailWhenOutlook Calendar. Tables and images can be easily inserted, naturally, it corresponds to touch operation.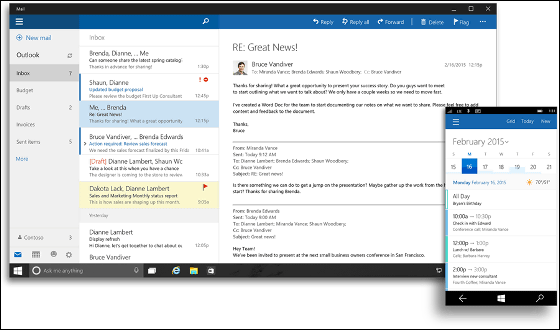 You can check how the new Office can be used on the tablet terminal with the following movie.

First look at Office for Windows 10 - YouTube


Office 2016 will be preinstalled on the next Windows 10 technical preview to be released.

The fact that Office 2016 is preinstalled on Windows 10 of smart phone / tablet terminal and is offered free of charge will give Microsoft the seriousness of winning the mobile terminal market. Office 2016 will be offered in the second half of 2015.