The Syrian electronics military hacks worldwide and major Japanese sites are also damaged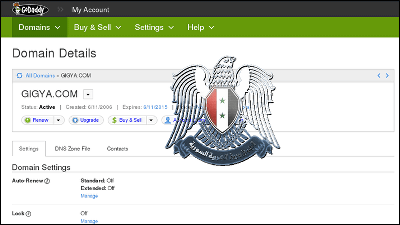 In the early November 28, 2014, a hacker group launching support of Syrian President Hashar AssadSyrian Electronic Army (Syrian electronics troops)"Caused a hacking damage that the Syrian electronic troops' logo mark was displayed at major sites all over the world including Japan.

Global websites hacked by Syrian Electronic Army
http://www.cnbc.com/id/102222249

Syrian Electronic Army 'Hack' Affects Boston.Com, Dozens of Other Sites - Massachusetts news - Boston.com
http://www.boston.com/news/local/massachusetts/2014/11/27/syrian-electronic-army-hack-affects-boston-com-dozens-other-sites/U6Q1jL1Icfg9IC5TZU4suM/story.html

The hacker group "Syrian Electric Army", also known as having targeted media and government agencies around the world targeting cyber attacks, attacking Twitter once and bringing down the server, hacked on a major website Then I showed the Syrian electronics' logo mark on the PC of the site visitor.

Was damagedBoston.comIt is like this. When you visit Boston.com you will not be able to view the site and you will see a warning "You've been hacked by the Syrian Electronic Army (SEA)" (you were hacked by the Syrian electronics). Tap "OK" here ...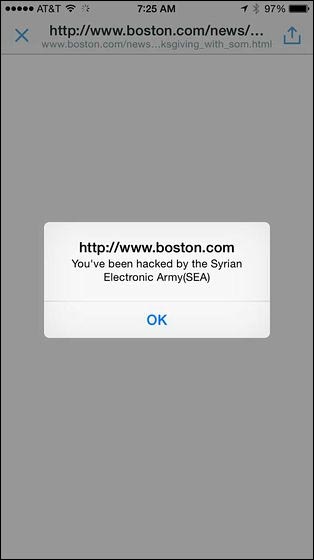 The Syrian electronic military logo of Eagle's mark will be displayed. Nevertheless, the damage was not confirmed that the personal information was stolen or the hardware failed because it can not browse the site.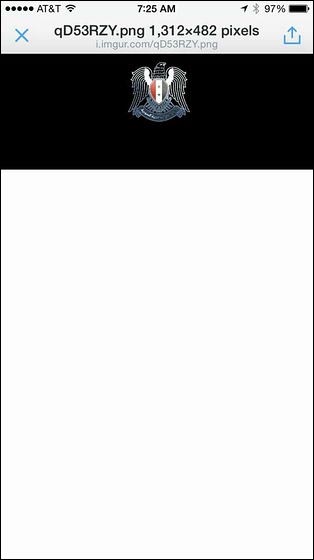 In addition to Boston.com, some websites suspected of being hacked by the Syrian electronic forces this time,CNBC,The Guardian,The Independent,ForbesNot only European and American sites such as,Mainichi Newspaper,Sanrio,So-netAlso includes major Japanese sites such as.

A series of hacking that seems to be caused by Syrian electronic forces will provide SNS support services to major websitesGigyaThe hacking group has unauthorized access to Gigya's service providing domain "cdn.gigya.com", redirects the DNS server information and redirects to imgur.com By doing so, it is thought that the logo mark screen was displayed to the site visitor. Because it is a method of using redirects, we did not alter the major site itself that was damaged, and no extraordinary damage has been caused to the user who viewed it.

Please note that the site of Gyaga is temporarily suspended at this time.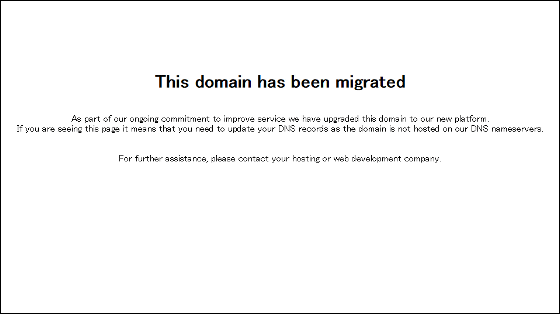 The reason why Syrian electronic troops performed a series of hacks is unknown for now. However, it seems to have been successful to show off that the Syrian electronic forces have the ability to damage sites around the world.
in Note, Posted by darkhorse_log