The official page of Apple Watch has been updated, the details which were not understood was clearly revealed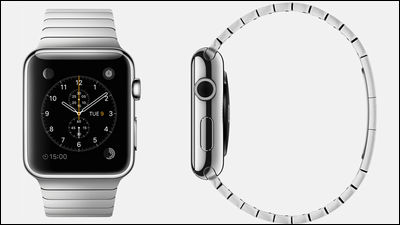 Apple's smart watch scheduled to be released in early 2015 "Apple Watch"of,User interface(UI) andUser Experience(UX) new details on the official website became clear. New features are roughly divided into three, "Watch Face", "Message", "Health & Fitness", and how to use Apple Watch, which was blurred, is gradually becoming clear.

Apple - Apple Watch
http://www.apple.com/watch/

Apple Watch website revamped with new UI and UX details
http://appleinsider.com/articles/14/11/26/apple-watch-website-revamped-with-new-ui-and-ux-details

You can see the design features of Apple Watch you know so far by looking at the following articles.

Official movie where you can see well the amazing technology and sophisticated design of "Apple Watch" - GIGAZINE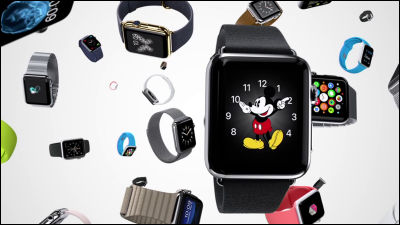 About the functional features of Apple Watch, it is OK if you look at the following article.

Eleven things to know with Apple's "Apple Watch" smart watch - GIGAZINE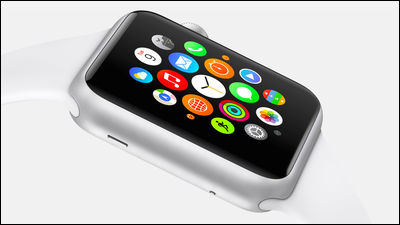 ◆ Watch Face
You can select your favorite one from multiple designs and customize it for your watch face.

For example, a simple hour hand second hand watch face only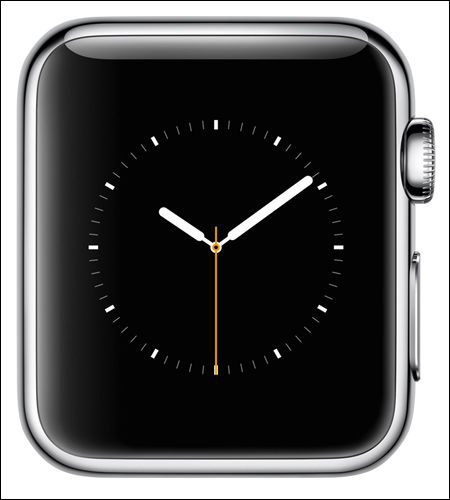 To this, only those with "4", "6", "9" and "12"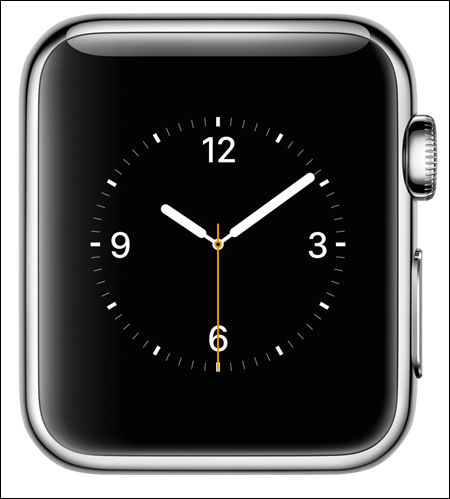 Those containing numbers from 1 to 12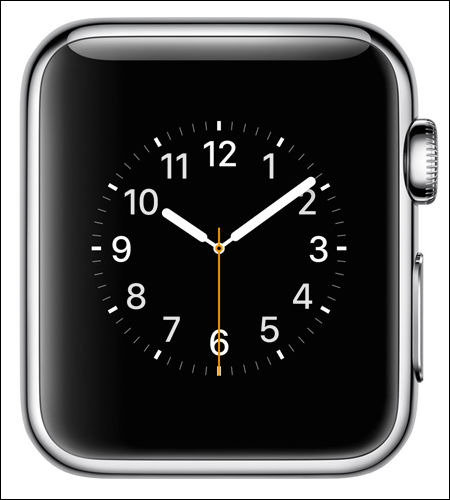 It is now possible to customize the design to your preference even with a single watch face, such as one with numbers assigned so that you can easily check the second hand.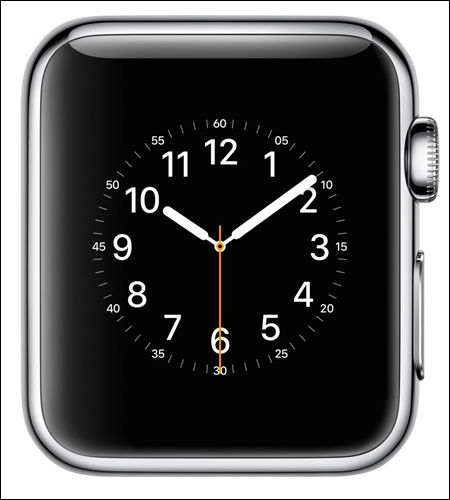 There are various other watch faces.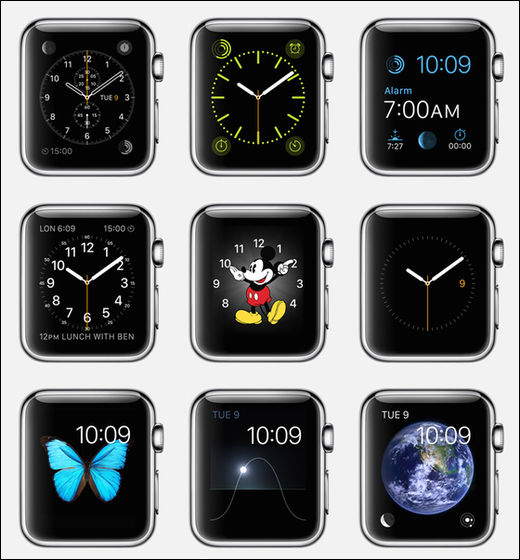 Furthermore, it is also possible to change the color, display alarms · weather · sunrise and sunset times · stock prices etc on the watch face. The part surrounded by the green and gray lines of the following image is the information added to the watch face. If you tap these, the corresponding application opens and you can see more detailed data.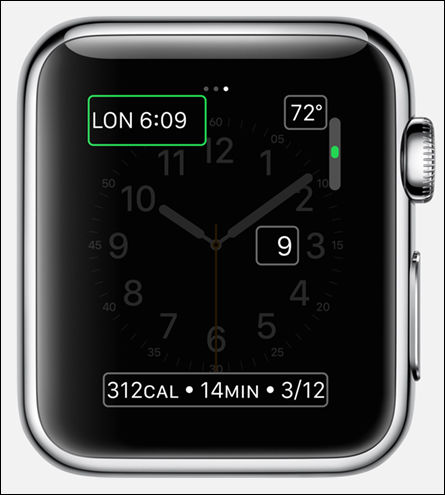 As information that can be added to the watch face, 10 types of alarm, month phase, timer, calendar, stock price, weather, activity, stopwatch, world clock, sunrise sunset time are written on the official page now.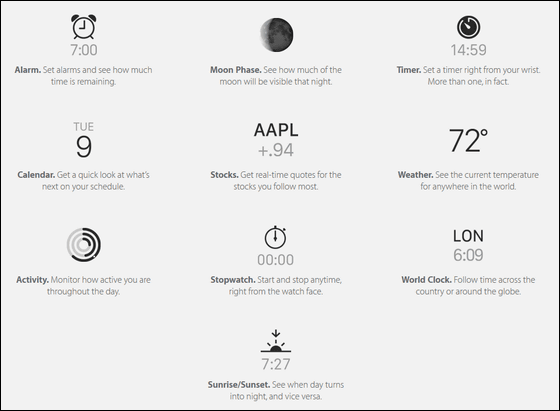 ◆ Message
With Apple Watch you can use the Digital Touch function to share graffiti drawn on your screen with your finger or your heart rate with friends and specific people. It is unknown how to actually operate these shared functions until now, but animation is displayed on the official website, you can see how the Digital Touch function works.

Two Apple Watch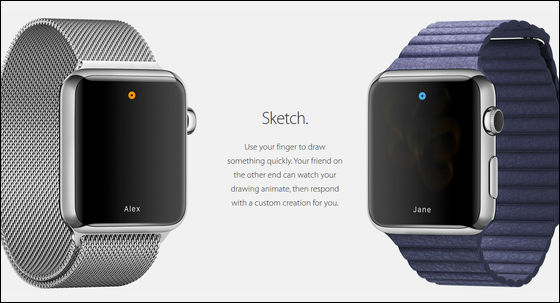 I draw an illustration appropriately with your finger on one screen ......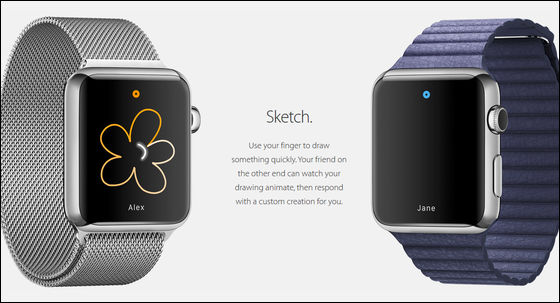 Then another illustration was displayed on Apple Watch. This is not the illustration of the completed form just being shared, so that you can see all the way up to being shared as you begin to illustrate so that you can see from where to where the illustration was drawn in what procedure It seems to be.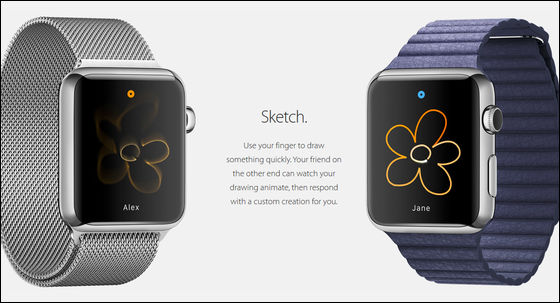 Apple Watch can measure the wearer's pulse by using the infrared and LED lights on the back as heart rate sensors. Measure the heartbeat of your heart ......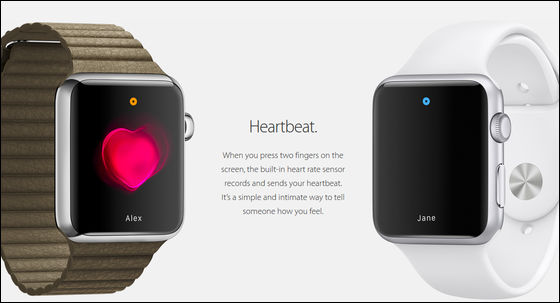 It is also possible to share with someone.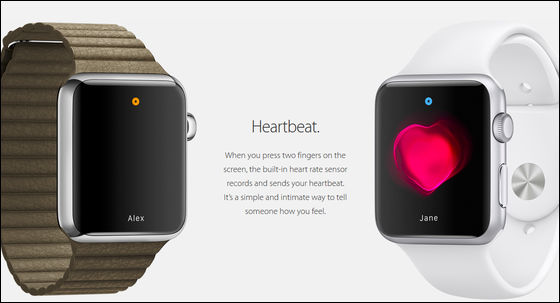 Besides, by exchanging ordinary messages, you do not have to bother to take out the iPhone and record the voice without sending text ... ...



You can also reply by selecting an icon.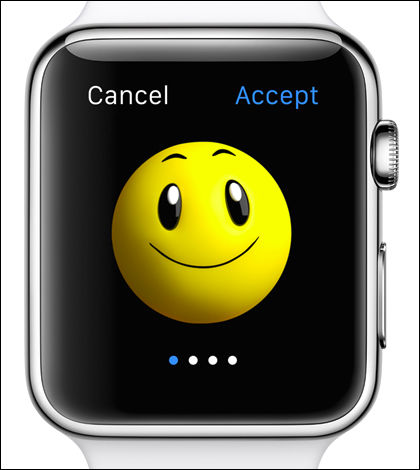 ◆ Health & Fitness
Details on health and fitness related functions are also clarified, including pedometer function, motion tracking, data logging, synchronization with the iOS terminal that is hosting, and so on.

By using the built-in accelerometer, heart rate sensor, Wi-Fi & GPS built in Apple Watch, data measurement and health management in health / fitness related applications will be possible.