Nissin's "Cup Noodle Massa Man Curry Big" is sweet and sharp taste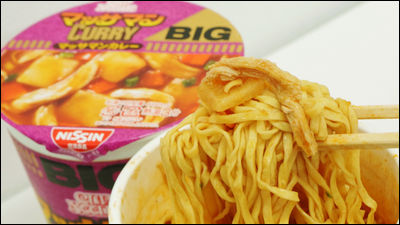 Nissin Foods announced by CNN Go in 2011The world's most delicious food ranking 50"I got first placeMassa Man curryUsing "Cup Noodle Massa Man Curry BigWe released on November 25 (Tue). The design of the package was also gaudy and I got an eye out, so I tried it at once.

"Cup Noodle Massa Man Curry Big" (November 25 Release) | Nissin Food Group
https://www.nissin.com/jp/news/3876

Cup Noodle Massa Man Curry Big is a package based on purple, making it even conspicuous even at the sales floor.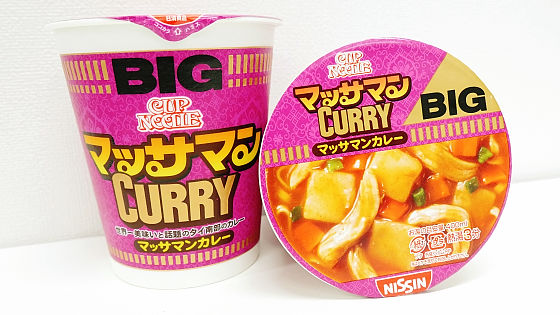 "Thai southern part of the curry that is the most delicious in the world".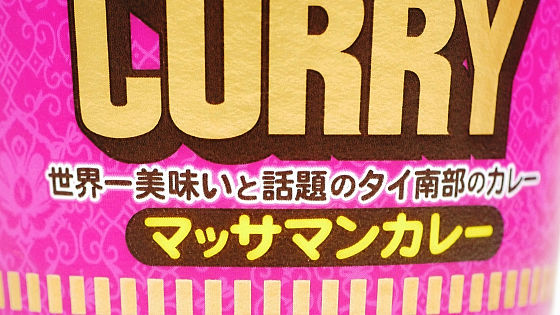 Looking at the package picture, potatoes, carrots, chicken, etc are contained as ingredients of curry.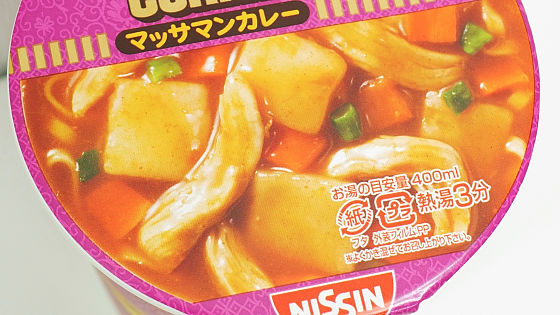 For raw materials, you can check fried noodles, shrimp, salt, coconut milk, yeast extract, french fries, seasoned chicken, carrots, goat and so on.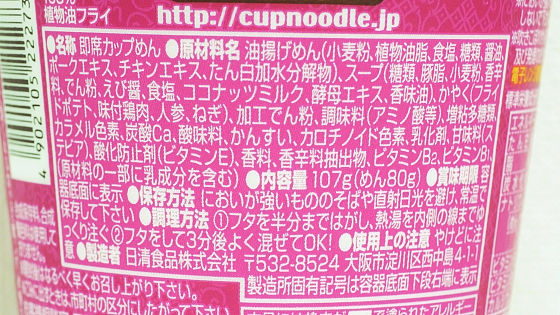 Calories are 499 kcal, normalCup Noodles(343 kcal) higher than the calorie.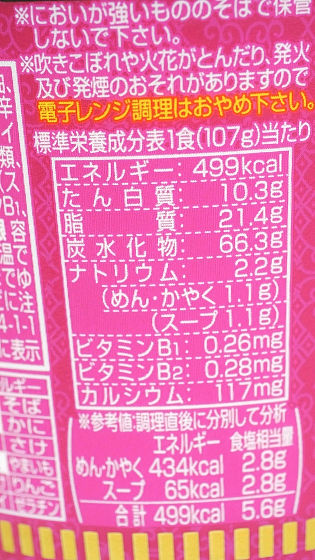 When opening it, fry potatoes and other makers were included, and a sweet scent came down.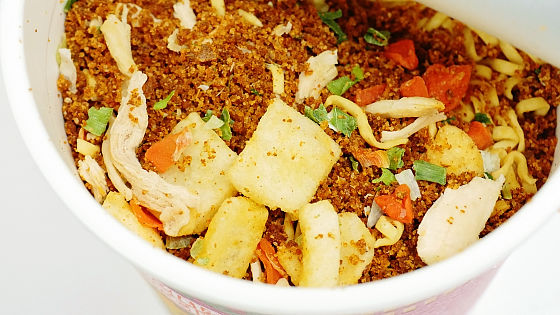 How to make the same as ordinary cup ramen and pour hot water to the inner line ......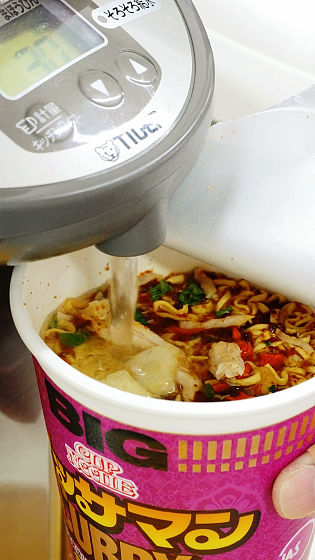 Let me wait for 3 minutes with lid OK.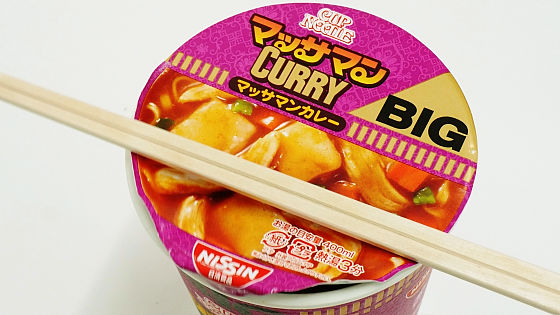 When opening the lid after 3 minutes, the scent became more intense, the fry fried noodles had quite a lot of hot water.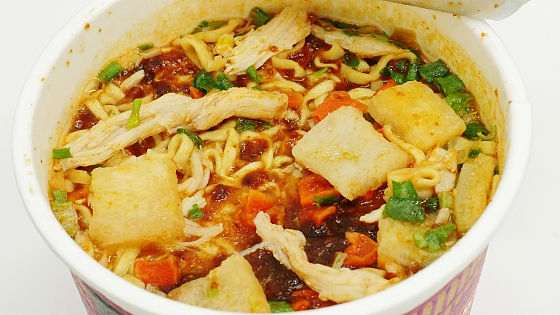 Completion if it mixes well. I will eat it at once.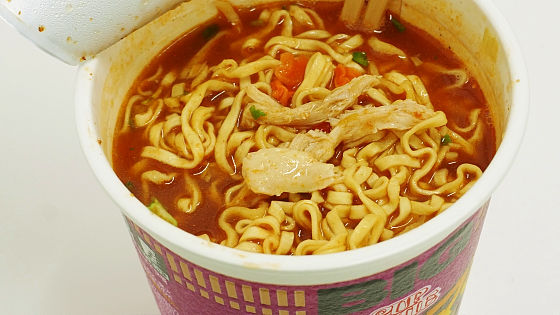 When you eat a bite, it tastes sweet as you smell. Compared with common Thai curry with coconut milk, the flavor of coconut milk itself is weak and instead the spicyness is intensified. Because the umami such as seafood is also hidden, it is quite complicated taste. Rich in flavor and umami, but also at the same time strongly enhancing salty taste. Also, since the smell is quite intense, it may not be suitable for a bit to eat in a place where there are other people during company lunch break.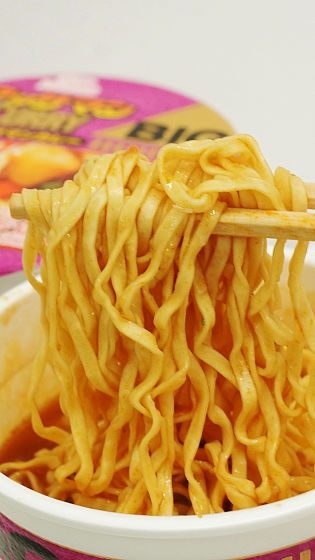 Fried potatoes match well with the taste of Massa Man Curry, chicken meat has a weak taste, but feeling that compatibility itself is not bad. As it is not seasoned with spicy food, it is likely that you can eat it without any problems if you can eat the dry curry of the market, but it seems better to stop drinking the whole soup because the taste is dark.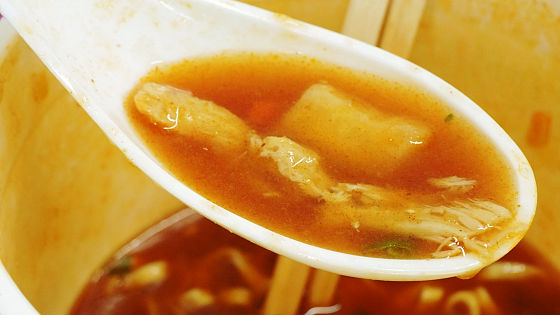 The price of cup noodle Massassan curry big is 190 yen without tax.