Began selling the "Skull Pirate Flag" that Jobs inspired the Macintosh team "Being a pirate rather than entering the navy."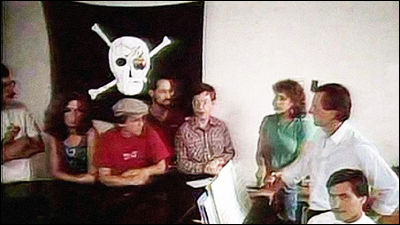 Jobs who started on the Macintosh project in 1981, on the roof of the Texaco Tower where the Macintosh project was held to inspire the membersHe was holding a skull pirate flag. "Being a pirate than entering the Navy"As a result of the development of the Macintosh based on the spirit of the development, Jobs gave birth to the original Macintosh that was described as" Insanely great ", but the" Silicon Valley Pirate Flag "is released It was decided to be done.

Apple's "Pirates Of Silicon Valley" Flag Gets Rehoisted | Co.Design | business + design
http://www.fastcodesign.com/3038827/apples-pirates-of-silicon-valley-flag-gets-rehoisted

Steve Jobs said "Real artist ship"Being a pirate than entering the Navy"By 1986 Mac will be in the bookIt is known for inspiring the Macintosh team with three sayings: The development goal "Mac is in book by 1986"Macintosh PortableIt took until 1989 when it was released, but Jobs' "pirate comment" was getting an echo in an instant at that time.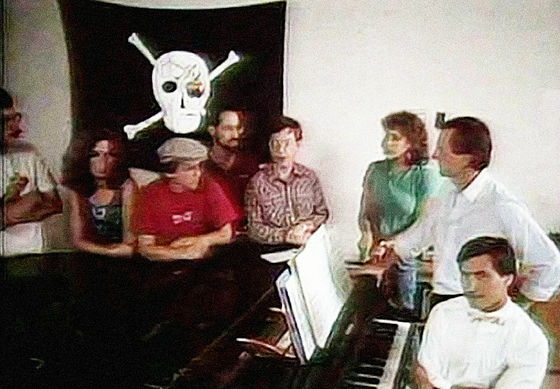 Then Steve Caps, one of the members gathered on the Macintosh team, andSusan CareBy the hands of the two names, a Silicon Valley pirate flag was drawn in a black flag with a Mac iconic skull. He was posted on the roof of Texaco Tower as a symbol of Jobs' saying, and the team members were able to survive the harsh development schedule of 80 hours a week. As of 2014 when more than 30 years passed since then, at the request of Apple's employees who Jobs ceased to exist, replicas of the pirate flag of the time are released on Susan Care's website.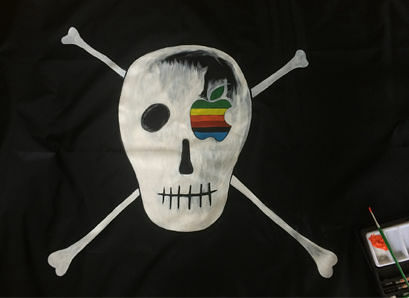 Two types of original design and custom design are being sold. The price is 3 feet (about 0.914 meters) by 5 feet (about 1.52 meters) with a flag of $ 1900 (about 224,800 yen), a flag of 4 feet (about 1.2 meters) × 6 feet (about 1.8 meters) is $ 2,500 (About 295,800 yen) has become. For hand-painted order order, it will be delivered in 3 to 4 weeks from purchase, shipping to Japan requires a separate $ 24 (about 2800 yen).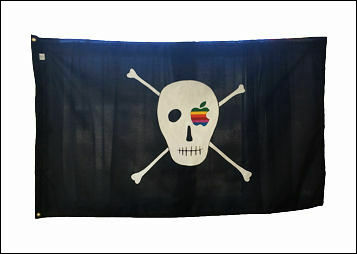 HAND - PAINTED PIRATE FLAG | Susan Kare Prints
http://www.kareprints.com/?p=1439