I regret that it took more time and cost than I expected when I asked a professional to improve the website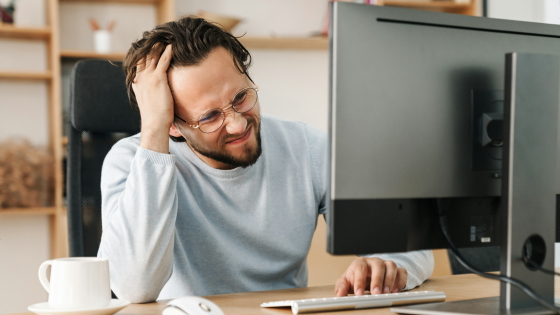 'When I asked a professional designer to change the design of the website, the progress of the project, which was initially successful, gradually slowed down, and it took a long time and cost that greatly exceeded expectations,' said the engineer. According to
Michael Lynch
, who runs his own shop at.
I Regret my $ 46k Website Redesign · mtlynch.io
https://mtlynch.io/tinypilot-redesign/
In 2020, Linch developed a device called '
TinyPilot
' that integrates an interface for remotely controlling a computer and hardware, and started selling it at an online shop. You can find out what kind of device TinyPilot is by reading the following article.
How to build a system that can remotely control a PC before the OS starts for less than 10,000 yen --GIGAZINE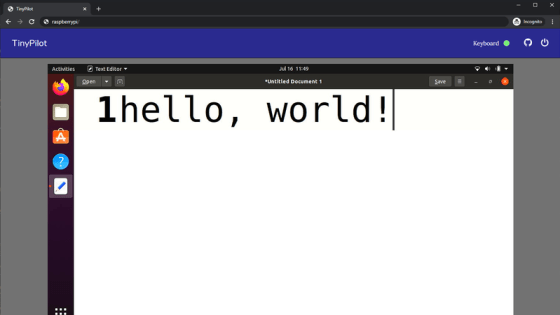 TinyPilot continued to grow steadily, reaching $ 45,000 in monthly revenue in 2021. At that time, Mr. Linch's website was a combination of his own design and template, and it seemed to be like a 'hobby project for college students', but as the business got off to a good start, he said, 'Professional designers. Let's hire and redesign the website. '
The following is the Tiny Pilot website before the redesign. You can see that it is a simple one that consists of embedding product images and explanation videos. Linch is planning to redesign a total of three pages, including the top page and purchase page, and estimated that it would take a couple of months and cost about $ 15,000.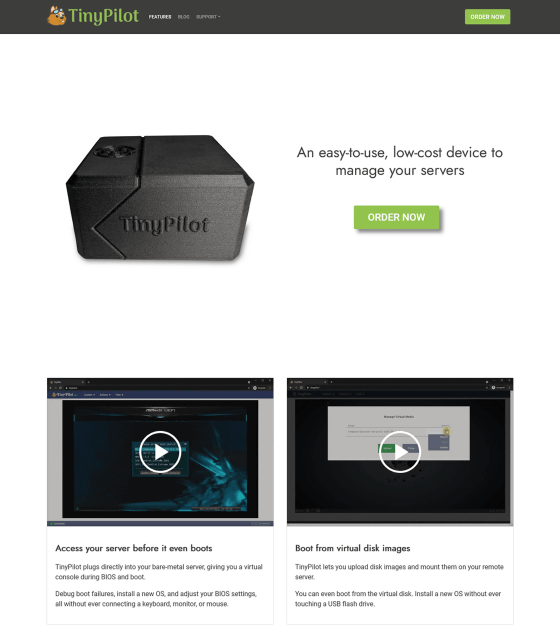 Linch made a request on the Internet through an agency that met his needs to redesign the website. 'I'm not trying to bash the agency,' Linch claims. Mr. Linch tentatively called the agency that requested the design as 'Web Agency' and stated that he had skills such as design, custom illustration, and 3D image.

When Web Agency CEO Isaac first interacted with Linch, he switched to a 'rebrand' focus on basics such as logos, color schemes and fonts rather than a complete redesign, reducing overall costs. Proposed to reduce. He said that after rebranding at a low cost, it would be better to measure the improvement rate of profits and confirm whether to continue the redesign. The proposal sounded clever to Linch's ears and said he had confidence in Isaac.

The Web Agency estimates that the rebranding took about 2-4 weeks and required 30-40 hours. Since the hourly wage per hour of work was 175 dollars (about 24,000 yen), the cost of rebranding is expected to be about 5,000 to 7,000 dollars (about 690,000 to 960,000 yen), which is half of the original budget. It was suppressed to a certain extent.

At this time, Isaac said that most of Web Agency's customers have long-term contracts, and TinyPilot's work, which has only small contracts, may be temporarily suspended due to the work of long-term contract customers. I warned that there is. However, Linch thought it wouldn't be a problem if the project was interrupted for a few weeks, as the initial forecast was that the refurbishment would take a couple of months.

In the first month of the project, Web Agency held a meeting between Lead Designer, Senior Designer, Project Manager Isaac and Linch every two weeks. At that seat, the Web Agency side showed Mr. Linch a sample of the new logo and brand, and narrowed down the concept he liked within 6 weeks.

However, as the meetings continued, the Web Agency began to propose a 'design of the entire website' that was not originally planned. In the mockup presented, a custom illustration was inserted as shown below, and a few weeks after the project started, even though there was no progress on the logo or brand, he showed the website design proposal at the meeting. thing. When Linch confirmed, 'I want to clarify, this project is still a rebrand, not a redesign, isn't it?', The lead designer said, 'Yes, that's right!' This is just a sketch, as it may not make sense in older web design, 'reassured Linch.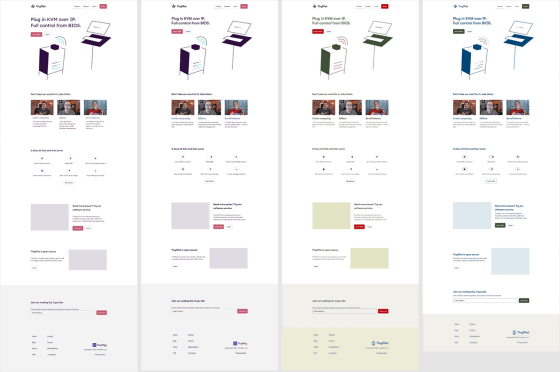 The duration of the project has grown sly beyond expectations of two to four weeks, but in December, three months after it started, 95% of the new Tiny Pilot logo was completed. All that was left was to change the roundness of the corners to eliminate the borders, and Linch thought it would be just a few hours of work. Linch expected that once the logo was completed and received, the logo on the website or interface could be changed or printed on the case of the device, but unfortunately the Web Agency did not deliver the logo. Did not give me. On the contrary, Web Agency continued to redesign the website and presented design proposals to pages other than the originally planned 3 pages.

When Linch appealed to the Web Agency on this point, Isaac admitted that the designer went beyond 'just a sketch.' The designers were so excited about the project that they also undertook an unplanned redesign, but Isaac said he wouldn't charge an hourly wage for this unplanned work.

However, after that, the contact from the Web Agency tended to be cut off, the meeting disappeared, the comment was ignored for several weeks, and the quality of work deteriorated. When Linch sent an email in early February, Isaac apologized for having a problem inside the Web Agency and admitting that the project manager had resigned in November. According to Isaac, the Web Agency is full of work for long-term contract customers, and Linch's website rebranding work is being pushed into the gap. The contract time left was around 10 to 20 hours, but I'm not sure if it will end in the next two months, Isaac said.

And Isaac proposed to Linch as a long-term contract customer to sign a contract of '40 hours or more per month and 160 dollars per hour (about 22,000 yen)' as a way to solve a series of problems. This certainly avoids Linch's work being pushed into the gaps and reducing efficiency, but Linch said, 'I felt fooled and manipulated. The Web Agency did all the work. I've structured it to be 80% complete, but I didn't make anything available. If I took this job to a new vendor, there would be a huge amount of rework, and now , Did they hold the last 20% hostage to force me to sign an expensive contract? '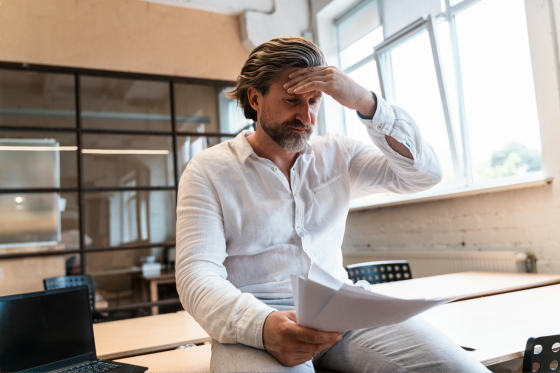 Isaac acknowledges that the Web Agency is responsible for the flow, provided that the period he was hired at $ 175 an hour in the past is retroactively recalculated at $ 160 an hour, and that the website is redesigned. Linch has signed a 60-hour long-term contract with the Web Agency.

However, the 60 hours of work that was supposed to end in March has been slow to progress, and it is said that 'one developer spends 15 hours fixing small low-priority bugs' and 'it will end in a few days.' It takes 5 weeks to switch the design. ' In the end, with Isaac's authority, he put in free work time and managed to complete the redesign and switch of the website in June, which was two days overdue. In the end, it cost me eight months, which was far beyond the originally planned two to three months, and $ 46,000, which tripled my budget.

Below is an image comparing the website before redesign (left) and after redesign (right). Although the redesign was somehow completed, Linch said, 'This project has turned into a negative spiral that goes far beyond what I originally wanted, a waste of time and money. Anyway, I'm relieved. I did. '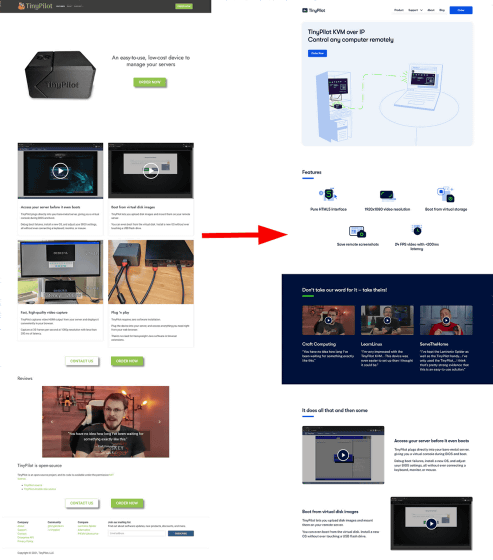 After a series of work, Linch and Isaac discussed 'what could be done to improve the project'. As a result, it became clear that there were the following problems.

・ Most of Web Agency's work is requested by long-term contract customers, and there is little experience of receiving small contracts like Mr. Linch, and Mr. Isaac failed to shrink the workflow to fit the budget.
・ Mr. Linch should have told him that he wanted a product such as a logo as soon as possible, and encouraged him to step up step by step in the order of 'logo-> detailed design-> landing page design'.
-Web Agency is trying to reduce the time spent on project management to less than 5% of the billing time, and Mr. Isaac did not manage the project due to budget constraints.
The Web Agency rarely shared the schedule with Mr. Linch.

And Isaac points out the following lessons learned from this event:

・ Team management and communication will be a problem if there is an agency, so it is better to hire a freelance developer for relatively small-scale work like this time.
・ If you proceed with multiple tasks in parallel, you will end up with a situation where 'each task has reached 80%, but there is no deliverable.' If you have eight tasks that take a month, it's safer and less psychologically burdensome to have one deliverable per month instead of having all the deliverables in the eighth month. ..
・ You should not spare the trouble of having each developer estimate the work time from the beginning, draw an accurate timeline, and reconsider if it deviates from the schedule.
・ Be aware that when you become a "small customer" for a vendor, your work will be put off more and more.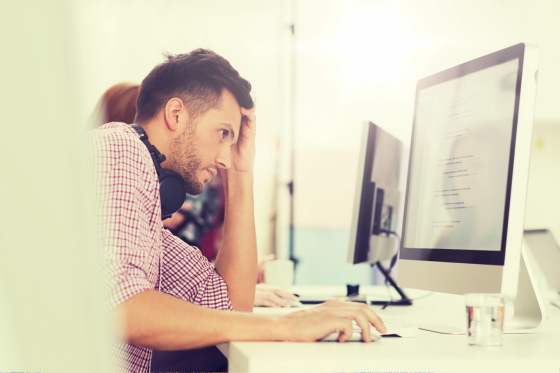 Linch believes that Web Agency is doing its best in this project and not deliberately delaying work to squeeze money. Even so, due to lack of communication and discrepancies in recognition, this situation has happened.

Fortunately, TinyPilot's sales began to grow after the website was redesigned, surpassing the initial '10-20% increase' and in June 2022, 66% higher than before the redesign. Was recorded. 'Despite all the failures and stresses, the results may justify all the pain,' Linch said.


in Note, Posted by log1h_ik