"Nexus 6" is disassembled into pieces and the internal structure and repair difficulty are revealed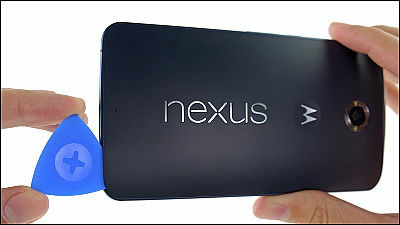 On sale on November 14, 2014 in the United States, Wyomobile launched in early December in Japan In smartphone equipped with Android 5.0 "Nexus 6」Has been broken up by the hands of iFixit which has decomposed the newly released devices one after another, and a decomposition report is released.

Nexus 6 Teardown - iFixit
https://www.ifixit.com/Teardown/Nexus+6+Teardown/32877

Nexus 6 that will be disassembled this time.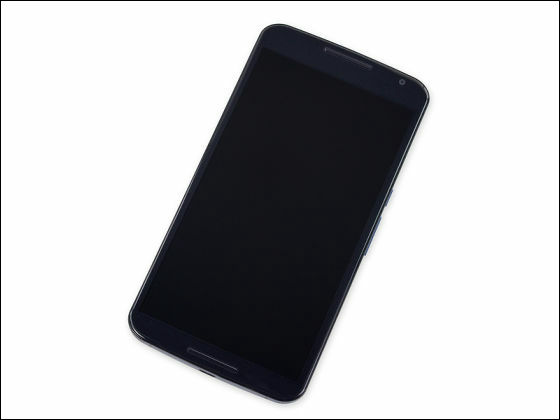 A 1440 x 2560 px camera is mounted on the back of the Nexus 6, according to iFixit, the structure around the camera may be different from other smart phones.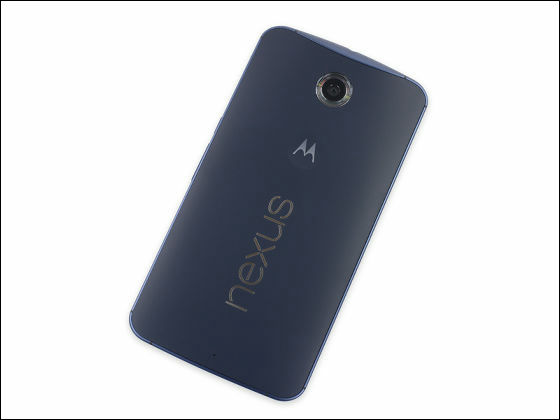 Forcibly insert the pick between the main body and the back ... ...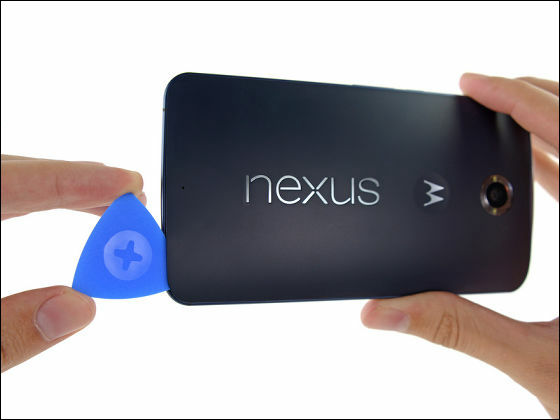 You can break open with a barbari rice.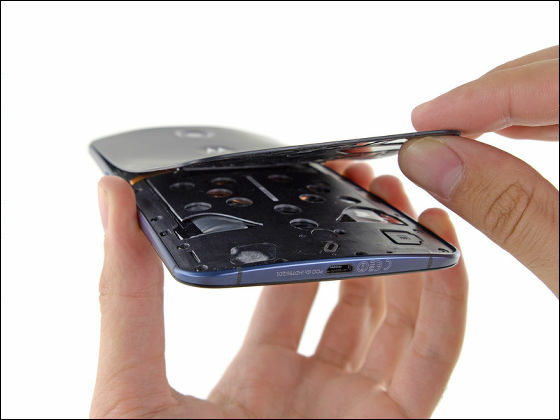 Although we did not need a big force to break the back, another one was mounted in the inside, so we could not reach the contents simply by removing the back.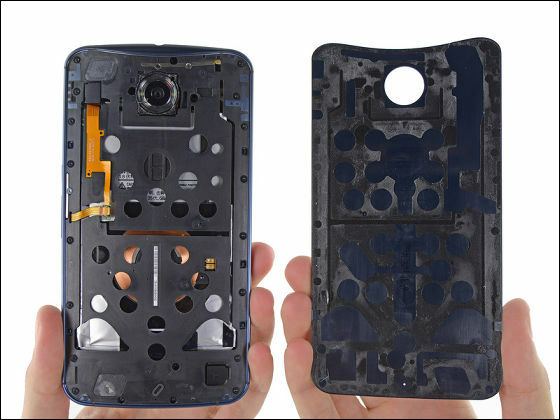 Next time, with a special screwdriver, remove the visible screw from one end.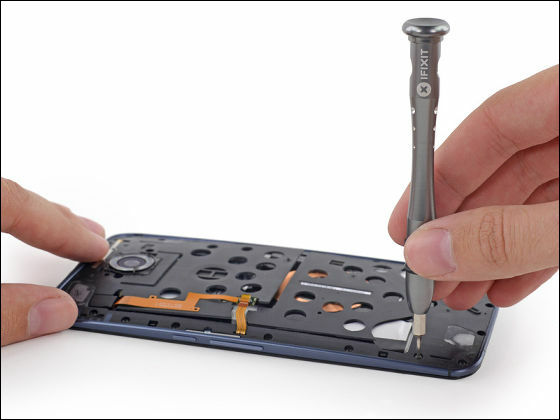 Remove all the screws, finally check the contents. The Nexus 6 had a two-layer structure with a display and a motherboard mounted on the battery, front panel on the back panel.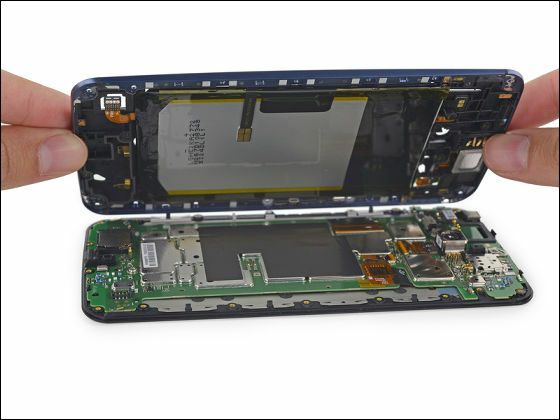 Bali Bali Battery attached to the back panel.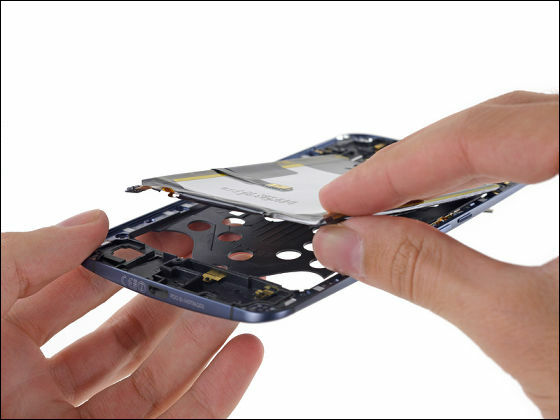 When removing the charging coil, check the letters 3.8 V · 3220 mAh on the battery.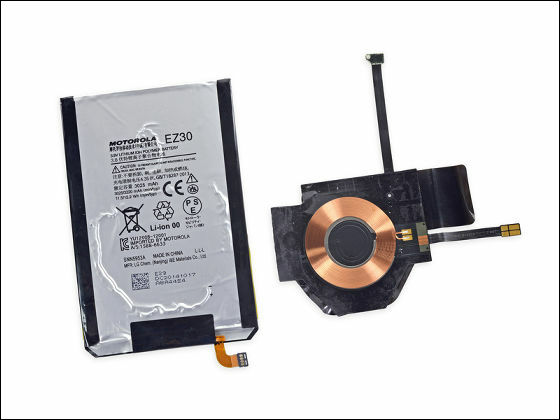 After checking the battery, remove the flashlight of the camera mounted on the front panel.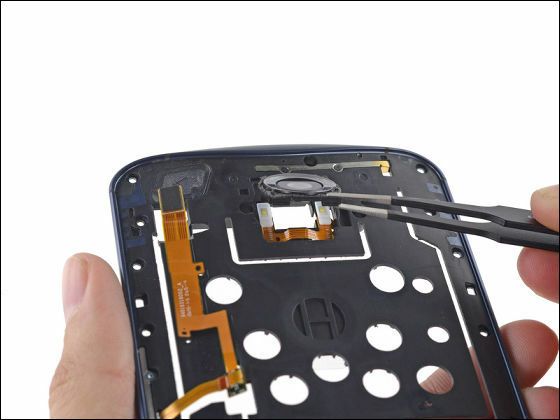 Two LED flashes were used for Nexus 6 flash lights.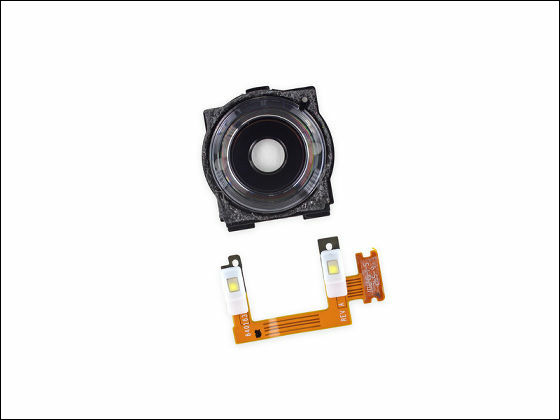 Next is the front camera of 1440 × 2560px to remove.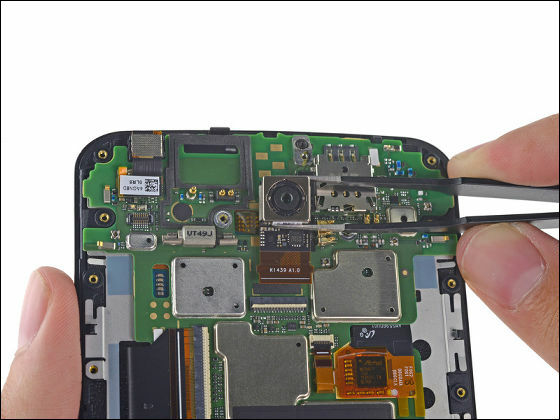 In addition, I will also remove the rear camera.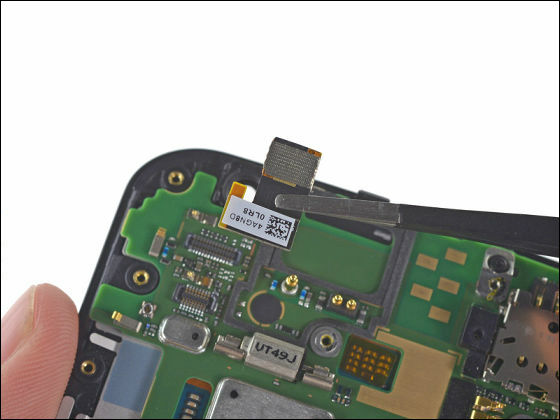 For the rear camera, a Sony CMOS image sensorSony Exmor IMX 214It turned out to be used.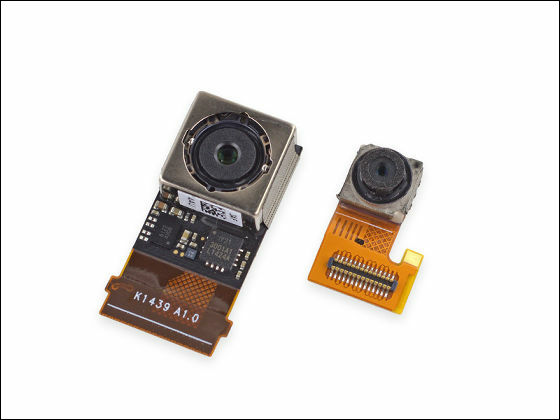 The last thing to remove is the motherboard.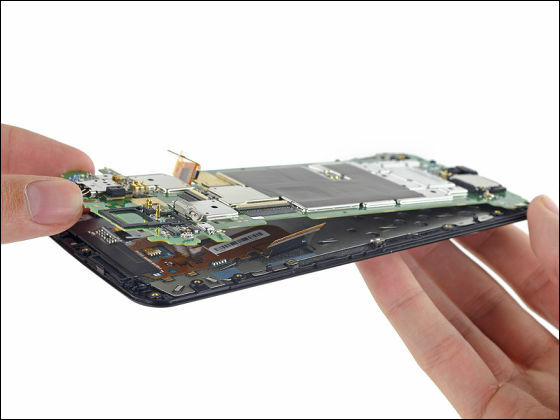 From the bottom of the motherboardAtmelTouch sensor made by "MXT640TDiscovered.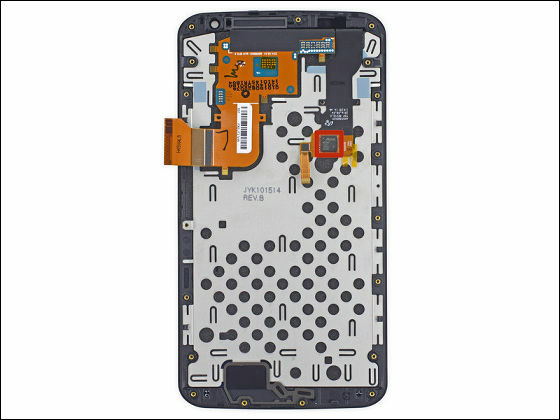 The removed motherboard is here. Surrounded by a red frame is "Snapdragon 805 SoC"SK Hynix RAM installed directly under"H9CKNNNDBTMTAR", The yellow frame is SanDisk's 32 GB NAND flash memory"SDIN 9 DW 4 - 32 G"is.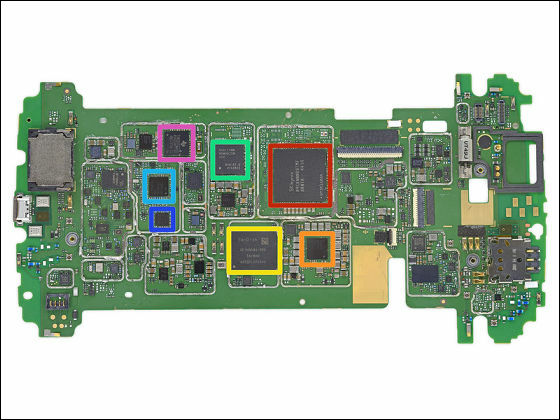 Noticeable on the back of the motherboard is a speaker grill with LEDs surrounded by a green circle. According to iFixit, Motorola, which manufactures Nexus 6, does not officially release the LEDs mounted just under the speaker grille.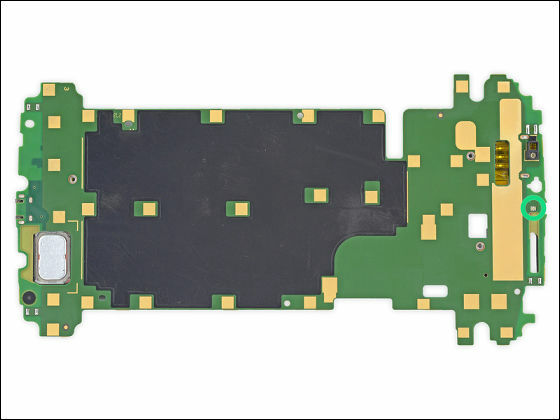 IFixit disassembled the Nexus 6 and evaluated the repair difficulty was 7 points with a score of 10 points. As the repair difficulty level goes down as it approaches 10 points, the repair difficulty of Nexus 6 seems not to be Very Hard. However, since some parts are directly attached to the motherboard, care must be taken when repairing. Also, as the digitizer is soldered to the display, the cost of repairing the display is expected to be high.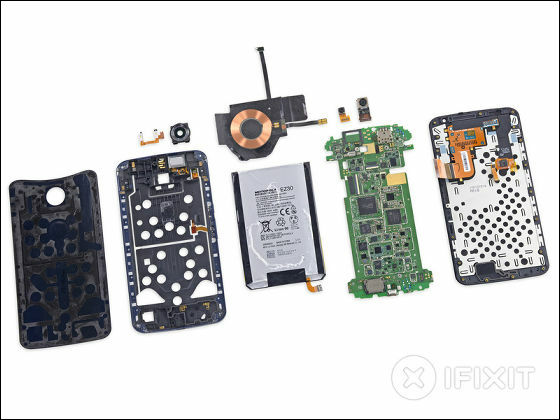 in Mobile, Posted by darkhorse_log