"IPad mini 3" Disparate decomposition report reveals changes other than Touch ID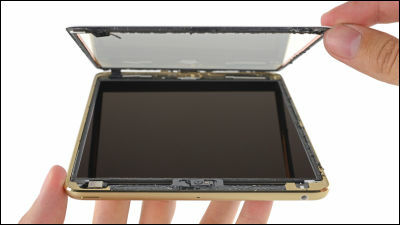 The release which started on October 24, 2014IPad mini 3"Is the previous model's"IPad mini Retina display modelThere was not a big change in appearance except that Touch ID was loaded from. Disassemble the device just released to disassemble it and release its contentsIFixit"Has released a decomposition report of" iPad mini 3 ", and it clarifies details whether there was a change other than Touch ID.

IPad mini 3 Teardown - iFixit
https://www.ifixit.com/Teardown/iPad+Mini+3+Teardown/30628

IPad mini 3 that will be apart here.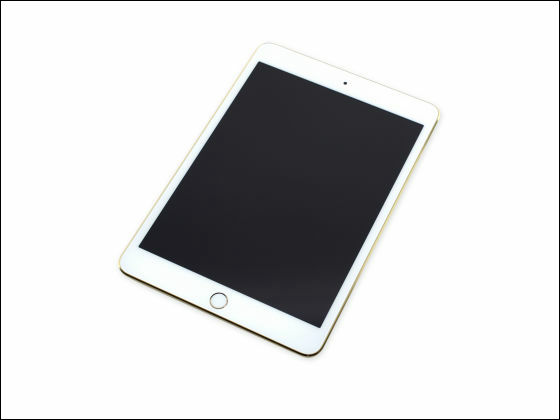 To melt the adhesiveIOpenerWhen using the front panel to warm up,IFixit Opening Picks set of 6With the rear panel ... ...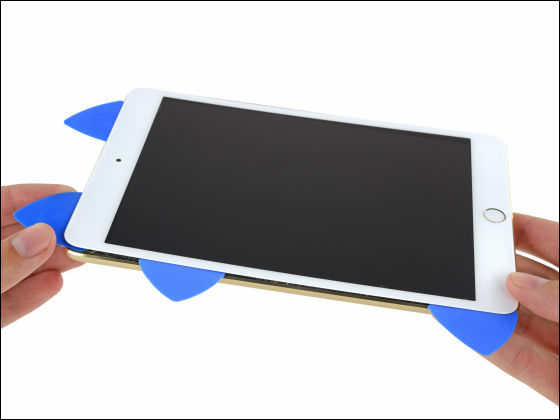 I will peel off the barrel. Although it seems easy, it is difficult to open without damaging the front panel, since a large amount of adhesive is used.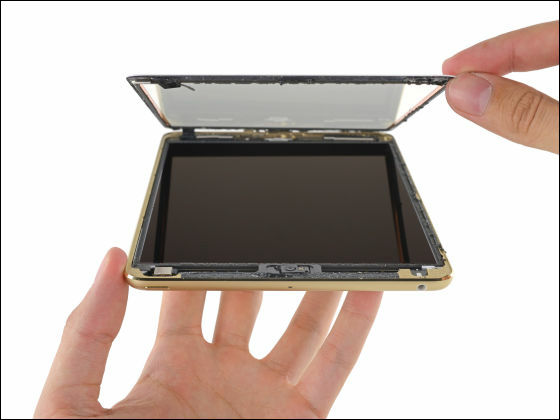 Next, remove the screw fixing the Retina display with a special driver.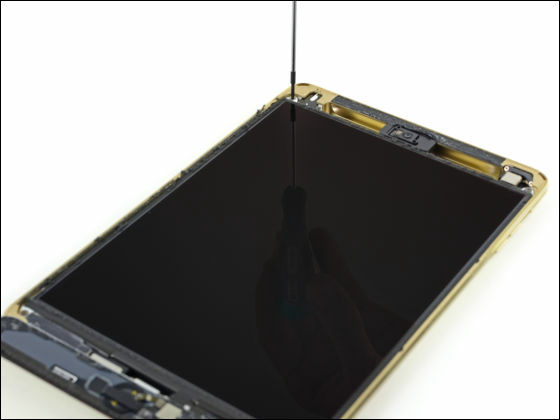 Successful separation of the display by removing all the screws.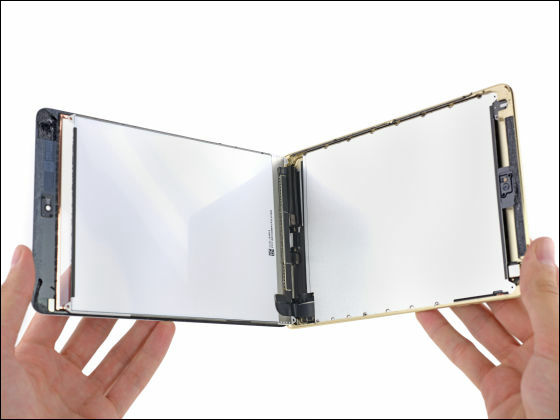 Remove the home button cable at the bottom of the front panel with tweezers as it is attached with thermal adhesive. In the previous model, since the thermal adhesive was not used for the home button cable, we found one change point immediately. Since the home button cable has a complicated shape, it seems that removal is a little difficult.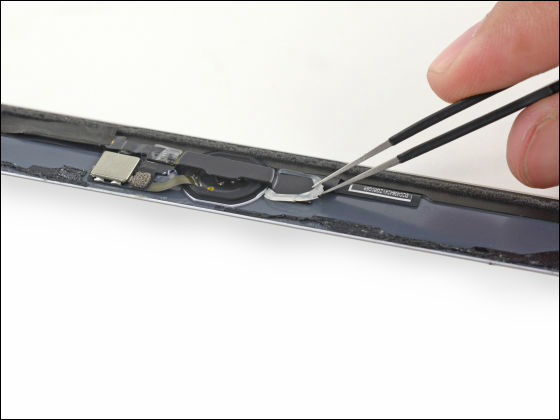 For the detached home cable, "NXP Semiconductor 8416A1 Touch ID Sensor"Is installed.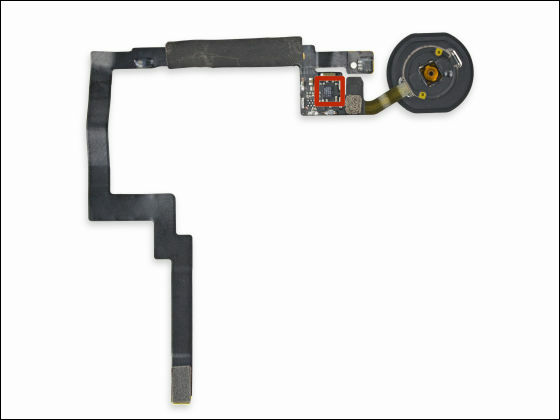 On the logic board you can see the same "A7 chip" as the one that was installed in the iPad mini Retina display model. Besides, SK Hynix made NAND type flash memory and Wi - Fi module etc are installed. In the previous model, Toshiba's NAND flash memory was used, so you can see that there were some changes in parts.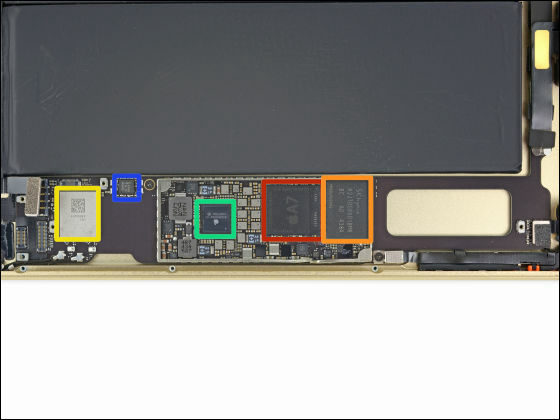 Looking at the logic board in magnified view, there is an M7 motion coprocessor in the red frame part, and there is an audio amplifier "Apple 338 S 1199" in the yellow frame part. In the previous model, since the audio amplifier "Apple 338S1077" was used, it is a change point here, but it is not clear whether the performance has improved or not.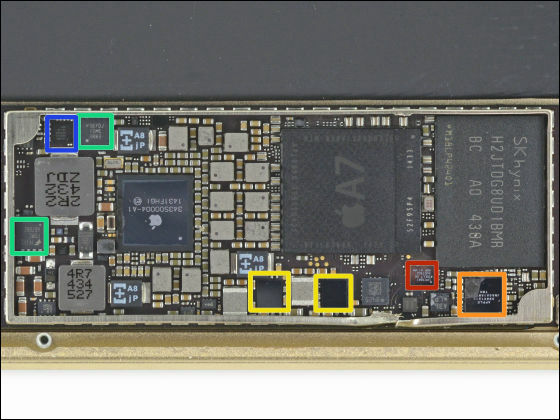 Unlike the iPad Air 2, the iPad mini 3 is not integrated with the display and the front panel, so it will be difficult to remove it, but it is difficult to remove the home button attached with the thermal adhesive, and the Touch ID function It is said that it is quite difficult to exchange the display without losing it. Also, since cameras, cables, batteries etc. are mounted with a large amount of adhesive, it seems to be difficult to repair. From this, iFixit set the repair difficulty of iPad mini 3 to 2 out of 10. Since 10 points are the easiest to repair, the repair difficulty level will be extremely high.