"IPad mini Retina display model" Disassembly decomposition photo report, what is inside?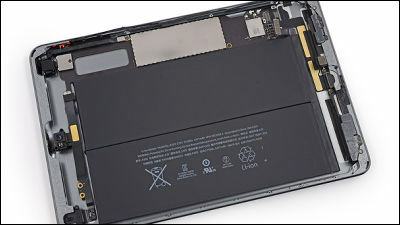 Formal release date was not decided "IPad mini Retina display modelApple suddenly started selling on November 14, 2013. Disassemble the freshly released gadgetIFixitHowever, I quickly disassembled the iPad mini Retina display model and released a photo report.

IPad Mini Retina Display Teardown - iFixit
http://www.ifixit.com/Teardown/iPad+Mini+Retina+Display+Teardown/19374

It is the iPad mini Retina display model space gray to be disassembled.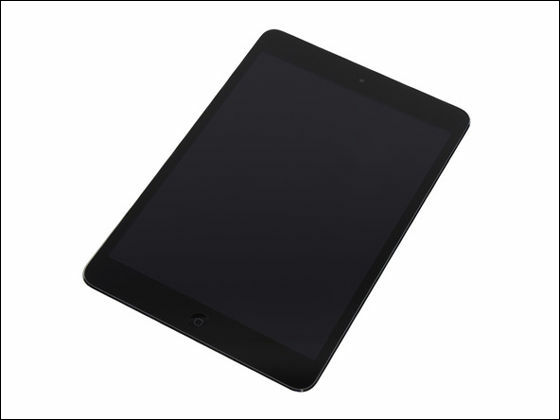 First of all, sucker on front panel ......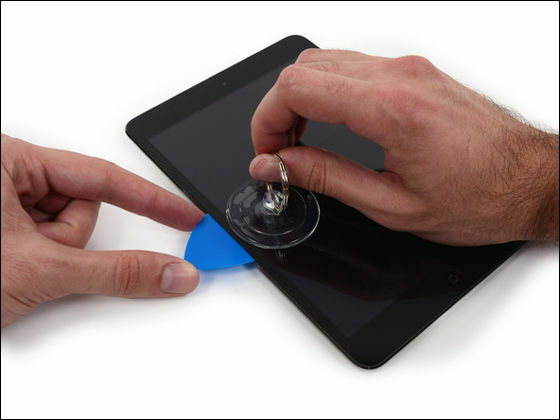 I will remove it with pakko. It seems easy, but a lot of adhesive is used on the front panel, so it is quite a hard work.



Then remove the screw fixing the Retina display with a special driver ......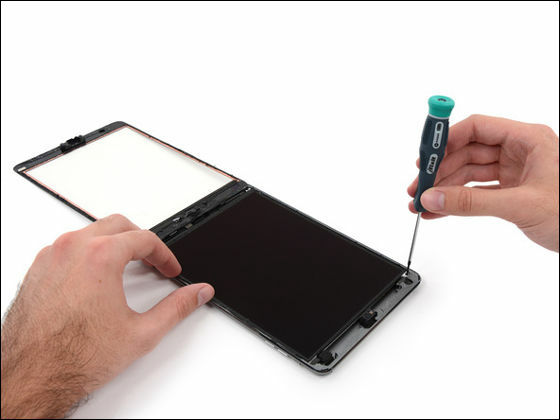 Remove the Retina display. There were seven screws that had been fixed in all.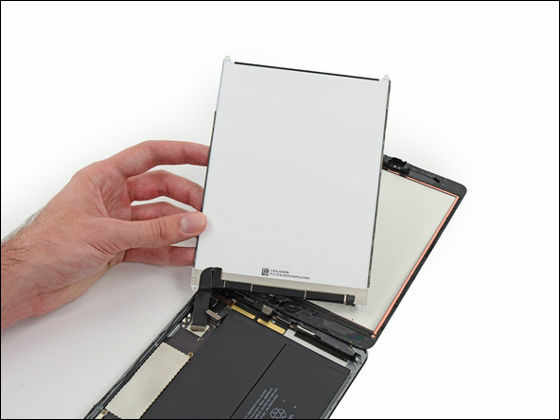 The removed Retina display is made by LG, the Parade DP 675 LCD driver in the "red frame" part, the TI TPS 65143 A IC chip and the two TI TPS 65195 IC chips in the "Orange frame" part.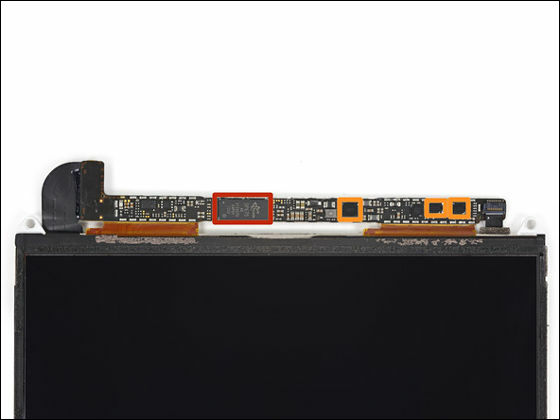 For touch screen controller, use BCM 5976 made by Broadcom same as iPad Air and iPhone 5s.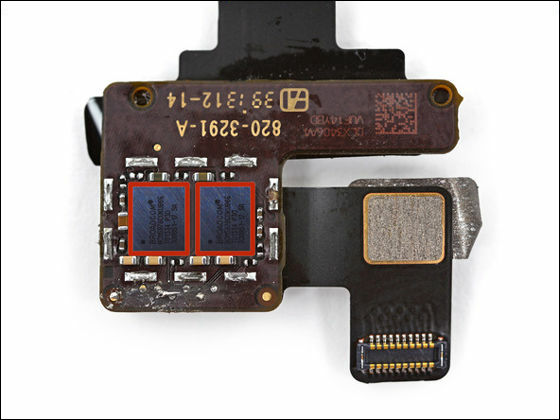 Check the battery of 3.75 V · 24.3 Whr · 6471 mAh inside the main body which was removed by removing the Retina display.



To make it easier to remove the battery attached to the housing with adhesive, warm the back of the main unit.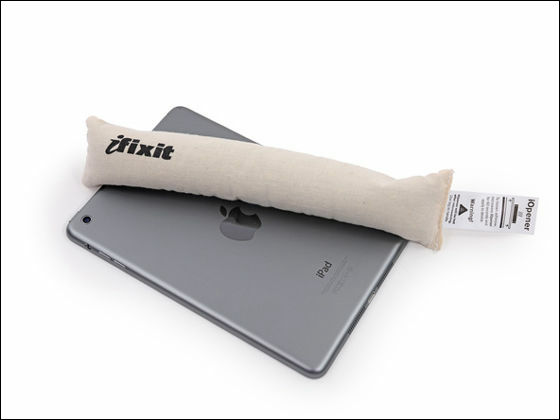 When the main body got sufficiently warm, we started to remove the battery from the casing. Be careful as the peeling work is quite powerful.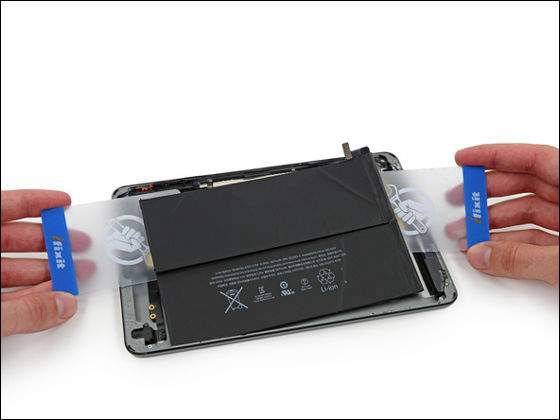 The removal of the battery was completed successfully.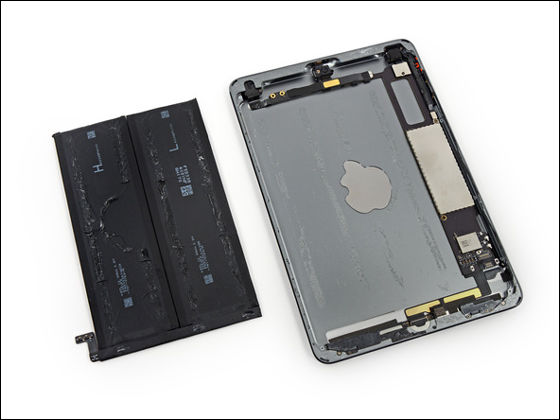 Then remove the front camera with tweezers.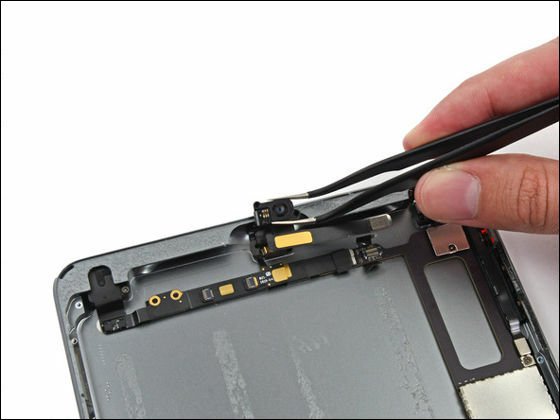 Next, remove the rear camera as well.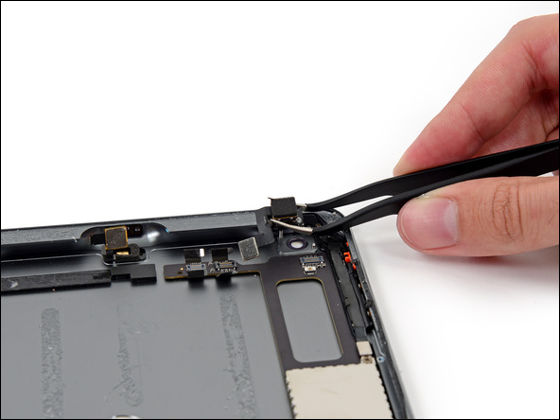 Stereo headphone mini jack is also peripelli.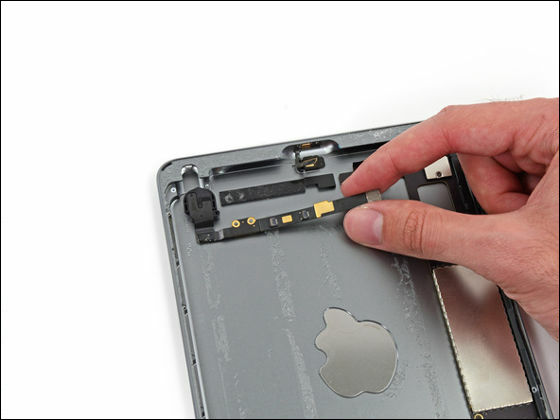 Two speakers.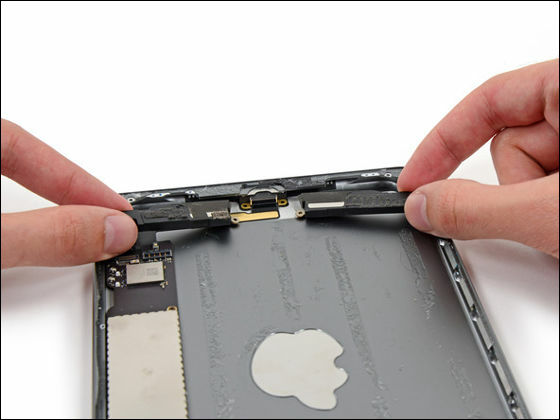 Then remove the motherboard.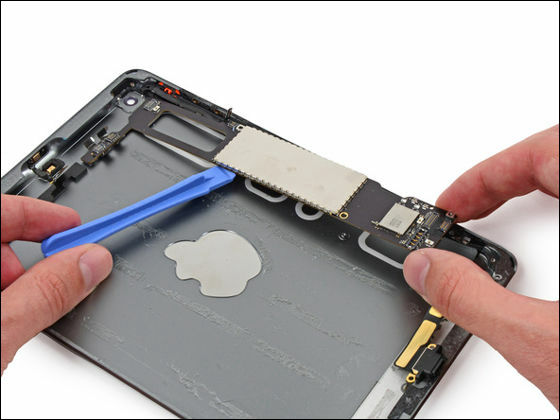 This is the motherboard that was mounted on the iPad mini Retina display model, with the same USI 339S 0213 Wi - Fi module as the iPad Air in the red frame part.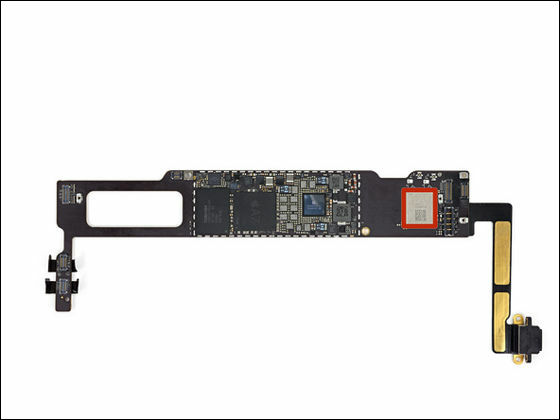 Surrounded by the yellow frame at the left is Toshiba's THGBX 2G 7 B 2 JLA 01 16 GB NAND flash, next to the A 7 chip, the M7 coprocessor is surrounded by an orange frame, the green frame is B 334 STMicro MEMS acceleration sensor / gyroscope.



This is the end of disassembly. According to iFixit, the decomposition difficulty level of the iPad mini Retina display model is 2 in 10 steps (the smaller the number, the more difficult it is) and it is quite difficult. Also, as there are many parts installed, it is difficult to return to the original after disassembly.