"CG has reached a place where expressors can do what they want to do", Full CG animation film "Exorted Paradise" Noguchi Producer Interview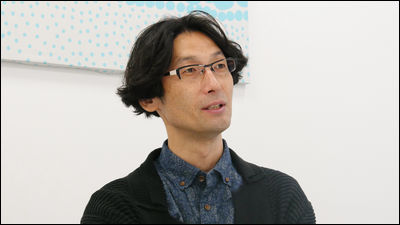 Interview with Shuji MizushimaFollowing the full CG animation movie "Exposed paradise - Expired from Paradise-This is an interview with Mr. Koichi Noguchi who served as a producer at "Mr. Noguchi. Not to mention why it became the tag of Kuyabuchi and Mizushima Seiji, as well as Noguchi who is a creator of CG · VFX himself, the hardship of making such CG movies, and what about CG I asked him to talk about whether he would go.

Contents are roughly summarized as follows.
· "CG" means "Full CG animation"
· Until you can "Exile Paradise"
· Title as a producer
· Five rules to make "Exile paradise"
· About Frontier Setter
· Reason why Noguchi went to CG · VFX

There is an image that "Toei Animation" is in Oizumi Gakuen, and the production studio is actually at Oizumi Gakuen, but other functions are consolidated in Nakano Central Park East.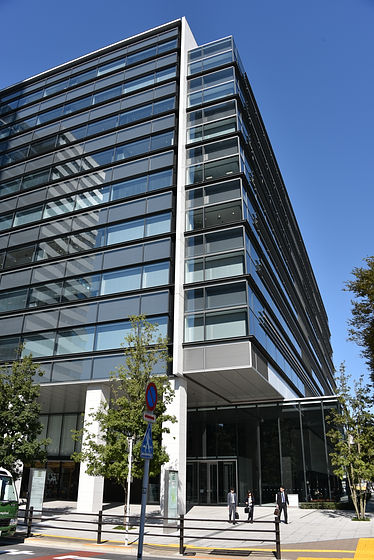 ◆ "CG" is the meaning of "full CG animation"
GIGAZINE (hereinafter, G):
It is a plan to talk to Noguchi Producer who is in charge of planning from "Plan of expulsion", but sometimes the paradise expulsion is said to be "full CG animation movie", first of all the word "CG" I would like to ask you from the definition part whether it is used or not. CG is an abbreviation of computer graphics, so it can be said that it is a thing that draws a picture using a computer, but if you divide it is 3DCG and 2DCG. There are things like "CG Illustration Collection" etc. In general, both of them are making a couple with CG, but if you examine it, you should call the 3D CG side as CG, the illustration etc is not so, I won for going something like that.

Koichi Noguchi Producer (Noguchi):
It means "digital paint".

G:
That's right. From the viewpoint that 3DCG is CG, it seems to be called "drawing", but there is feeling that everyone is included in a big frame called CG together.

Noguchi:
Also in drawing, if you say what you draw on a tablet as CG, it is said to be "drawing". So, we do not say "CG" about people who draw in digital paint and what they draw. I say that digital paint is "2D".

G:
So when you say "CG", do you point to 3DCG?

Noguchi:
Well, we say "CG", but because there is a 2D CG which is the "digital paint" we just mentioned, it is called "3DCG". When it comes to 3DCGMayaAnd3ds MaxOr, you used the software to generate images. There are X, Y and Z axes, and it is made by putting things there, and as for the one painting other than it, since the illustration is 2D, it is divided like feeling like "2D digital paint". There are many cases where we write 3D CG as what we call CG.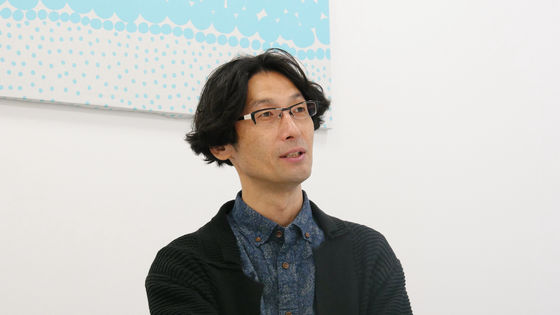 G:
Indeed, this time about that "CG", now it is written as 3DCG.

Noguchi:
Then, it is difficult to define "full CG" this time (laugh)

G:
Oh, is that so?

Noguchi:
Definition of full CG is to say "Full 3D CG" is "Things that drawn characters with 3DCG" in the inside. For example, when doing all the 3DCG up to the character and the background, it is full full 3DCG, but recently the background has been digitally painted even in art even if it is art, even if the character and the effect is 3D, it is "full CG" I say. There was one way of saying "hybrid" for a while though. So now, if the character is 3DCG it is expressed as "full CG" "full 3D CG animation".

G:
Hmph.

Noguchi:
Even if 3D is contained only in a mechanism or effect, it is just saying "I put CG in 2D animation". Now this width is a little wider. That's why it's really a hybrid ...... As a work of type that only draws a face for a while, "Berserk"Or"TIGER & BUNNYThere was, but that is called a hybrid, and others are defined as full CG. In short, because it is animation, it is very important that "I played the character with 3DCG", so I call the work that is doing the main character with 3DCG as "full 3D CG full CG" in particular.

G:
When there are lots of Mobukara with the straw behind the main character of the drawing, it refers to what was made as "Do this in 3DCG" and not called "CG animation".

Noguchi:
You do not call me. After all it is which the main character is drawn.

G:
This time it is a full CG work whose character including Angela is made with CG, as you can see in trailers and key visuals.

Tazarvial of "Expulsion of Paradise"



Noguchi:
That's right. However, I will draw 2D face when I turn my head and look upside down. That is because it is difficult to draw hair's hairline with CG. In order to do with CG, it is necessary to make it a model once, it can be done, but it takes time to make it for 2 cuts. Including those up to 100% CG, it is not 100%, but if the main character and others are CG more than 90% of them are CG, it seems like it's OK with full CG, it seems like I'm saying it is OK with a full CG What? (Laugh)

G:
It may be "about 100%", but it is amazing that you made a 104-minute movie.

Noguchi:
Originally planned in 70 minutes (laugh)

G:
It has extended by 34 minutes! (Lol)

Until you can "Exile paradise"
G:
Originally, the scale of the story was longer.

Noguchi:
Though Mr. Mizushima wrote what he wrote, it was originally planned for 70 minutes, so I thought that it would be acceptable until 90 minutes, but I could not put it down in 90 minutes by any means, I decided to prepare by talking with the director that it is impossible to scrape the scene to fit it. After 90 minutes, the limits of the next frame are 120 minutes, so the rest was cut by the CG budget and the story and it was 104 minutes to find out where we could go. I have been shortened by Mr. Mizushima-san's story, but it is almost as scenario as Mr. Kakeyama's scenario.

G:
The chance to ask Mr. Kamiuchi is "Kambayashi Nagaira tributeBecause I read one volume by Mr. Kagamiyuki recorded in ".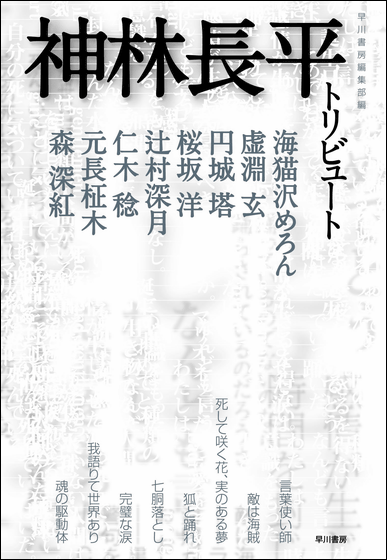 Noguchi:
The book came out in November 2009, but I read it soon .... Our department is a movie exclusive department, but this is the department created in July 2009 to make a movie as Toei animation. In short, because every day producers have a TV series, all the producers are so busy that there is no spin-off work but only a movie called a movie could be made, and the other is to make CG animation a project and to do it properly I heard that has been decided. So, I got a department named Movie Planning Department, and while doing the planning meeting, I gave Mr. Kamiuchi's name. at that time,"Ashura"Or"Captain Harlock"Saint Seiya LEGEND of SANCTUARYAlthough it was decided to do "... what is not so ... ... Initially it was aimed at a monumental art film, and it was a budget group that was of a smaller scale, and with people who will grow from now It was a story to do. So, I and Mr. Suzuki acting as a deputy director at that time said that "It is funny, Mr. Kamiuchi, it is interesting," it seems that I could get in touch with Mr. Kamiuchi, so I went to Nitroplas. Before that I decided to make a proposal and go through the company "I will go with Mr. Kagiuchi", I went to see him in December 2009.

G:
I got a department and just a book came out.

Noguchi:
I agree. I decided from the beginning that I would like to do full CG work in various projects. Well, if it is CG, it is SF as well. When I read that tribute, I wonder if a strong message like Mr. Kagiuchi wrote now is necessary. At the same time, easy to make, if anything it is easy to become an art film. Some famous people also existed, but famous people thought that it might be impossible to make an offer, and it seems that Mr. Kamiuchi is just right as a person who will grow from now rather than it Although I went to Nitroplus President Kosaka, Vice President Doi Vice President, Mr. Kaguchi-san got out and said, "Why did you come home?" (Laugh)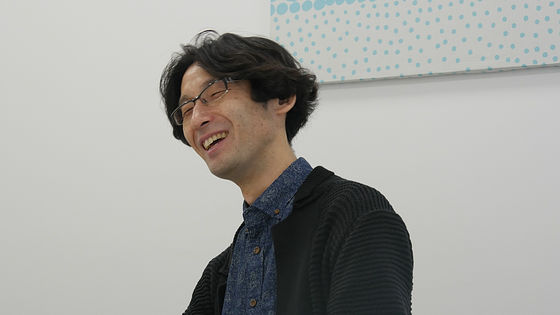 G:
(Lol)

Noguchi:
So I wanted to do something that I had never had before "" That is, it is interesting, is not it? "From here, I'd like to say" I want to do something new with such technology. At that time I was still thinking of art film, so somehow I was referring to Mr. Imatoshi's "PERFECT BLUEIt was a budget size and how to spread it.

G:
Oh, now.

Noguchi:
I thought that it would be nice to take the overseas prize and make a triumphant return to Japan, becoming a topic in a single style system and spreading by being "a good work". On the back side, a royal road work like "Captain Herlock" was moving, so I guess whether there are punches or gathering people with strong access anyway. Then, from January 2011, "Magical Girl Madoka ☆ MagicaIt was broadcasted.

G:
Kamiuchi's screenplay is not it

Noguchi:
That's right. It seems like "Please make my plan soon!" From a company (laugh). I got a plot and it will be about half a year later and I have a meeting with a kettle ... ... At that time I do not move so energetically. Well, when the director becomes what to do, in our case scenario development is the first one, we will write the scenario without supervision, but as Mr. Kabuchi, I can not write a screenplay as I can not write a script Looking ... ....

G:
Hmph.

Noguchi:
At this time, I had to make sophisticated projects and collect money, so I have to decide the design to make a picture. If I do new things I decided to look for a new person, with just a boom, pixiv,Saito MasatsuguI found Kun. At first contacted and asked us to come to the office, asking only the plot without saying anything "Read this and draw the main characters 2 people" "I will recommend to the director, but I do not know if it will be adopted I do not have it, can you join us? "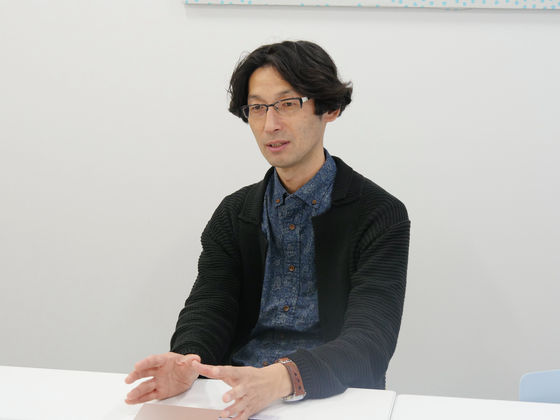 G:
I see.

Noguchi:
While doing, I thought that this work would be done with one Toei animation company, and if I could do something that I could make more freely, I would definitely be able to do something nice. Because there is a writer inside the company, I analyzed the plot for about half a year, for example, "I guess these people are good", but after all I judged that it is absolutely right to do as it is Well, the director told us what to do. Madoka ☆ Magica is a hit, thinking that this is just a deck, I am talking with my CG staff as a person with digital experience and looking for a 2D person to be good Although it was, Mr. Mizushima's name came up and it is finally told Mr. San Miguel via Mr. Matsuura to introduce it. As soon as I saw you saying "Oh, I'll do it," I feel like I'm going through a budget, as it is through a request.

G:
I see……. Indeed, looking at "exiled paradise" after reading Kabuchi's "enemy pirates" listed in "Kamisaya Nagaira Tribute" ......

Noguchi:
You understand the image.

G:
I think there is a place to communicate. Does this "banishment of paradise" plot basically have not changed?

Noguchi:
The plot is truly the current flow of the movie, it has not changed. I also talked "Let's do it as much as possible". Because in this story, we made a scenario with branches leaving how three people will grow. However, Mr. Kayumi's sentences are difficult. Moreover, it is SF, so if you read only the plot it has a slightly esoteric feeling, but I could include it all ... .... But it was not a plot that would be a robot battle of such a volume (laugh)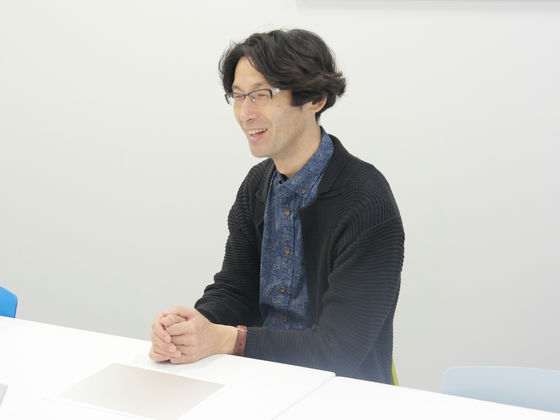 G:
(Lol)

Noguchi:
Trying to keep it unchanged is that "Ms. Mizushima oversees what Mr. Mikushima wrote," but what Mizushima picked up at the scenario meeting is to pick up all possible images and make it better I think that delivery was possible. As a so-called bystander, I have not placed much order at the scenario conference.

G:
I thought clearly that it was made from the story that "the enemy is like a pirate", but that is not the case.

Noguchi:
I told you the impression that "I was glad to read", but I talked about "just wanting to do SF" about the work. "It is CG and after all SF is good" or ... ... On the way I only talked about technical theory like "You are painful when there are many characters" (laugh), Mr. Kayabuchi gathered up well around that .

G:
This time it is a work made by saying "doing with CG", but as the Toei animation is the movie version for the first time in 40 years, what is nothing like this?

Noguchi:
It was unconscious.

G:
Did not the company tell you anything?

Noguchi:
It was also half a year or a year ago, or the management strategy department said "It's about 40 years ago" in fact.

G:
Indeed, when you were making, you were not conscious at all.

Noguchi:
I did not do that. Somewhat, in order to do with full CG, there are many restrictions as existing ones, so it was supposed to be better to create original from zero. Originally, I was working on CG all the time, I thought about this film as a reference film for reference that I want to be able to use CG more than this film, like Nori like an experimental film, "CG There is also such a way of using it, from now on I am starting with the feeling that the genre called CG animation is a choice as one option ". So, rather than "original", it would be better to take a little out of the robot for expression, I did not want to be bound by something with the original in the way that these characters are good. Since I wanted to do 100% of the "film suitable for CG" freely without having a picture, I think that the original is good. So talk to Mr. Kaguchi. There is a pattern that "enemies are pirates" if it is SF, but let's not go from there, let's go from zero.

◆ Title as a producer
G:
Indeed, Mr. Noguchi was able to come up as a producer of VFX and CG, but why do not you do the role of producer this time?

Noguchi:
"Make CG" means you can make 100% and 120% of the picture for a given subject and return it. Say "I thought like this". Focusing on visualizing, thinking it is fun, if you have such a storyboard, you realize this. Actually I have to see the customer, but do not look at me (laugh), anyway I want to make a cool image, or want to make more imagination than the director wants, such as to meet such desire There was.

G:
(Strongly nods)

Noguchi:
It turned out to be a producer ...... I have never done an assistant, so I really am listening to stories here and there. While doing a producer at "Exile in Paradise", VFX is also playing every year. For example,Cloud at the top of the hill"And"Heikeba"And"Hayabusa far reaching return"And"Girl female commanderOr ... .... Last year was "Bakumati high school studentI did it. There are producers and advertising staff in each work, and VFX shooting attendees have quite a lot of time, so what do you do? "" How do I advertise movies? "" What do producers do? ?"When. By doing so, I heard that "I had a hard time with such a place" and asked, "I wonder if I should do it like this," I thought that I should utilize it as much as possible. Inevitably, since you will keep huge money of hundreds of millions, you must deliver the work to the customer at the same time that you must return it. It is useless to just do it with "I wanted MAX", and the stress received is completely different, so at the beginning I thought "What is fun with a producer?" (Laugh)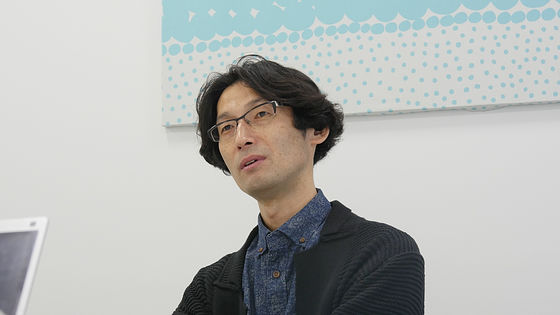 G:
(Lol)

Noguchi:
There is stress, and when it says "This place is blowing fire!", "This is congested!", "When my budget is ..." ... "Do it even then" or ... or "Time There is not enough, so what do you do with this? "Or" I do not know anymore "(laugh). But we have to arbitrate them all and we have to put together, then the movie has been completed, it is not over but we have to do publicity next time. In the case of this work, BD · DVD is almost simultaneously.

G:
It is released on 10th December.

Noguchi:
Then, since now it is a package including overseas development, doing overseas development, how to do the menu of BD · DVD ... .... My senior producer said that "It is interesting to see the whole thing", but there is not such a margin now, anyway, the borrowed money has to be returned.Fumihiko SoriTo the director, the movie "Ping pongBefore the release of "Being a movie, is it nice, is it?" I have heard it like "How much money do I have to pay back because I have to return the money I borrowed", that feeling now is now I understand. Because I borrow money that I have never seen, so when I return how to do this, such advertisements are also available, but this time BD / DVD's responsibilityAniplexBecause it was decided, I wanted to do everything that I could do with advertisement by listening to Mr. Anipre 's story and I wanted to hear everything the director says anyway as far as possible on the film side. Anyway, the thing that the creator would like to make as much as possible is because it is also my creator, so I wanted to realize it, since I thought that the producer did not say too much about the producer (laugh), anyway what I was told I tried my best with the belief that films should be done by doing all of them. Next time, I advertise it and I have to tell it properly when delivering it to customers. Because the things you do at all are different between the producer and the producer, why am I? I thought that it came and it reaches the present.

G:
Because you are the creator, you can see that the director probably thinks like this.

Noguchi:
I do not want to think. (Laugh). On the contrary, I have decided not to say anything fine, but I told you a bit ... ... "I do not think it would be better to make a one cut?" Then I fixed it and stayed up all night for three days and said "I am sorry ..." (laugh). I did discretionarily to say the details, though (laugh)

G:
I can see places like "You can do this here."

Noguchi:
I think that there is inevitably an eye as a CG shop. So, I do not have time and I know a place like no money, but I think that it would be better to tell you if there is a place where you must stick to it. That's because I am going to say that when I do VFX, I have constraints on time and money, but here I am just sticking to it, so I have to do it. I mean to say that ... .... I tried not to say much in the second half.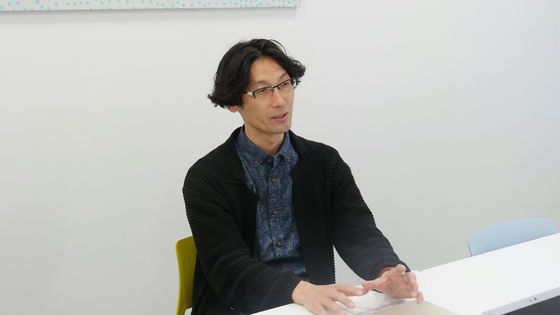 ◆ Five Rules for Making "Paradise Expulsion"
G:
It seems like I thought that the five rules of making works, which I took at the time of the kick-off event, decided a ridiculous rule when I saw what I found behind it. For example, "100% handmade animation" or ....

Noguchi:
It takes time to decide the production production. When the manager is decided, I decide the production, but I have been free for about a year until the decision. I was considering doing what I do not do, including inside the Toei animation, and it was not decided at all. There is also a budgetary part, 90 minutes if you want to make 90 minutes, you have to search for where there is a skill that can be completed. There was also a plan of how to do it, at this time still to do with capture. If you do it with capture you can do it sooner, that will be cheaper. However, I had to talk with Mr. Mizushima and have to produce people, so it was concluded that "Capture is impossible".

G:
You mean that you need performance guidance to people.

Noguchi:
Yes, when you acting guidance to the actor, you need another skill. When considering it as a director whether it was interesting, it became "I will look for places that can be handled." At that time, there were no CG companies that could handle so much ... .... Basically, I got a company making gaming movies, but 8 out of 10 companies were doing it on a capture base and I searched for a place to do it by hand. So ultimatelyGraphicaIt was decided to be Mr.

G:
The second rule is "to add manual work to the face (facial) animation".

Noguchi:
The animation of the body and the animation of the face take about the same work time. Then, there was an idea as to how to do when somewhat wanting to animate the face, how to draw only the face, but Mr. Graphicica says "I will do my best and develop tools" is. For CG animationEerie valleyThere is something, since the face is inevitably the part that the customer intensively views, we have repeated discussions by saying that we must work harder than the body.

G:
Furthermore, "Make a modeled object in a character".

Noguchi:
this isPixarThat is what it is doing. I think that it takes time to consistently match the picture drawn with 2D and 3D and if the director is OK or not, it is almost hesitant. Once you make a model, you can visualize "Oh, this is something like", so there was an idea inside me that it was OK to be able to issue OK as soon as there was a model, so we made a model tight. Consulting with the director that I want to use the things I made for publicity,Maki AsaiMr. san asked. It was written in Pixar's book that it is necessary to create this data as what everyone can share, rather than to use / use this data by Mr. Grafnika, so I thought about making it.

The result of this story was Angela that will be exhibited when there is an event of 'Exile of Paradise'.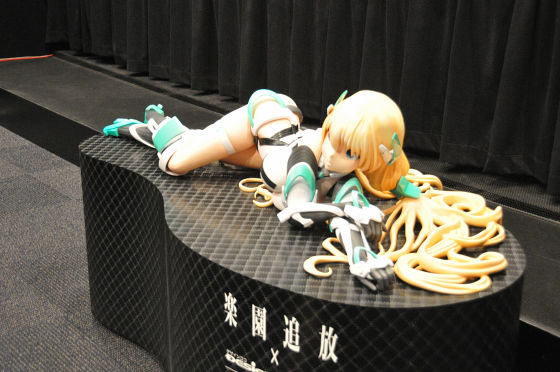 G:
There is also "that 2D animation staff is deeply involved".

Noguchi:
Wanting to bring people in 2D and 3D together means that 2D's history is so long that we can not stop using that technology. What I was doing and having fun was that ordinary CG shop like this (bring the clock to the arm and turn the band) seriously in the screen when the director took the clock with 3DCG work. Will you try to animate it? Meanwhile, Animator says "I can do it by turning it on and off" (this is a good idea to lower the hands of watching to the invisible part under the desk) and do it outside the screen " Because it was. Besides, "Doing a drama on the back" is not it. Since such know-how has to be held even more in CG, I tried halfway and put 2D person in director as much as possible in order to exchange people of 2D with people of 3D. Another is the technique of Limited.

G:
"Following the technique of limited animation" is not it?

Noguchi:
After all, there are only things like that when it comes to Celluc CG, there are things like it. In this era, there are not many companies that can make 2-strikes and 3-strokes, and it is almost Sangogen's being done. The first pilot in Scene 6 (the place where Angela reached the ground) also starts with Graphicica in the state of being nearly equal to two equal frames, when it comes to the second half, it makes it by three frames by two frames It seems that there seems to be (* According to Hariki Kashiwakura of Graphicnica "It is not 2 equal frames, 2 frame base, nothing pearIt is said that it is. What is being evaluated now is that its sharpness settled in just the past year. I guess that was not the case if that was even 2 frames. When I went to see the director check, it seemed like a school somehow. "Move animation in this kind of wind" "Oh, is that so!" I was exchanging and trying to go to ask myself if possible.

G:
The 3DCG animation that I am making right now is the site where 2D will absorb know-how from now.

Noguchi:
That's right. When talking with Mr. Mizushima, after all, 2D has a nice part in 2D, but I think that if you introduce the good part in 3D as much as possible, I think that you can do better as a genre. Rather than replacing 2D works with 3DCG, 2D has good merit of 2D and there is amazing degree of freedom to draw but CG is not free to that, but whether it can make detail or repeat it, I wonder if there are such different ways of expression. It is also necessary to bring the technology for 3D to 3D, and I think that it fell into the best form in "expulsion of paradise".

G:
Technically it seems that the timing just felt hooked.

Noguchi:
I agree. I think that it was a good timing as Ginnika was drawn in a form not to be defeated when other companies were also studied variously. Especially, since the quality of the CG finally grows a lot at the end, it is the final game how much to extend it at that time.

G:
I see. Looking at the timing at which Mr. Grafnika participated, it is clear that when that character poster appeared at the Tokyo International Anime Fair 2012, there was really no visual yet.

Characters and mechanics are not drawn at all, only letters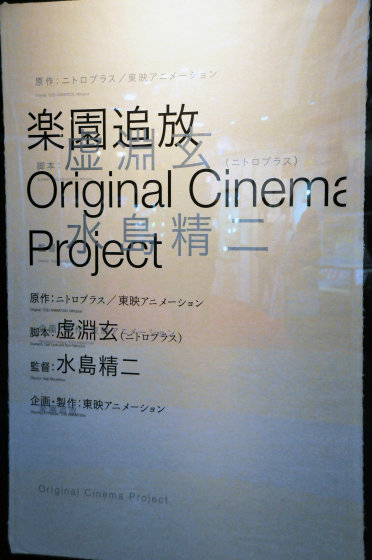 Noguchi:
There was really nothing (laugh). After all, why did you submit information here? One thing is that you do not know the original work so quickly because you do not know what it is. Anyway, I mean "I'm going to do" "I have such a work", it means that I have to go long and long. Another thing is that the project will be gone, but there is also an idea that if it says to the world "I will do it" no one will be able to close it (laugh). I also showed it to the company as "I will put out!", Which I thought as "there is something" with this, but it is not actually (laugh). At this point it was the first time for the scenario coaching, so no characters were made. But, I want to put it out anyway. So I created a poster with only letters. After that, originally we go into designing after doing the scenario, but as the director said, "When you do the scenario," the director said, "Recommended Saito-kun, a good design drawer It became and it was called. Then, while doing scenario striking, it was a parallel flow while simultaneously doing designs beside it.

G:
Is this feeling that the advertising team first pulled in "I'm going to do it"?

Noguchi:
"I'll make it, I will do it again! Do not say no good" (laugh). At this time, it is still at the Toei animation company and it is not yet in the advertising department (Ty Joy), but it is the declaration that Kamabuchi Gen and Mizushima Seiji will join there. It is also a declaration "for us to do this properly" against the director.

G:
When I saw it for the first time, I thought that it seemed like a three-piece gauge. "Shizuji Mizushima", "Kabusei Gen" and "Toei animation".

Noguchi:
It is like "Why are they three?" (Laugh), in fact, such questions were quite numerous.

G:
I was just worried.

Noguchi:
I often hear "conception ○ year", but I understood that it will be so. First of all when creating a pilot, Mr. Graphicnica was the first time to make such things, so I thought that it would be better to leave the whole story somewhere after making one place. As budget has already been decided, so that it is not wasted, so that we can use it for sales and promotion using what we made. And after completion of the pilot, based on the time it took it, the policy that the around August 2014 is completed is decided, from which the release date is decided ... ....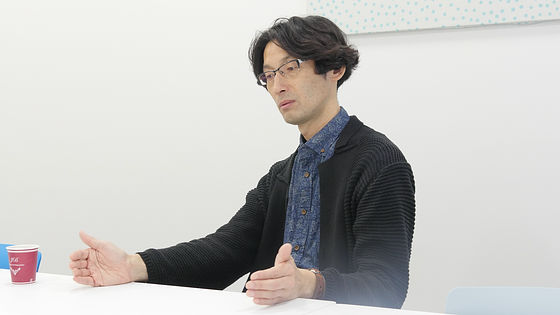 G:
As a result, it is almost as planned as planned. The 4 minute picture that I made as this pilot part was screened secretly at the kick-off event held in March 2014, but when I look at it now, the hints connected later to the lines of the lines were scattered in and out.

Noguchi:
I agree. Moreover, I am going to meet Dingo for the first time (laugh)

G:
That's right, although it was an image saying "Everyone starts talking from here", when you look at the movie, there is an Avan title, and not far from here.

Noguchi:
I think that there is usually a hand to show the beginning, but that was the easiest to cut out of there. Let's make this whole round.

G:
Just Angela, Dingo comes out, there is also a battle, and it settles down steadily.

Noguchi:
It was a good scenario.

G:
No way, I was surprised because I did not expect to make it a road movie after that (laugh)

Noguchi:
What's more, you can do more amazing robot battle (laugh)

G:
That's right, when that final trailer came out, I thought, 'What is different from what I know with the images I've seen so far!'

Noguchi:
I think that it is a different work, the place is different (lol)

"Exposed paradise - Expired from Paradise-" trailer ELISA connct EFP "EONIAN - Ionian -" version - YouTube


About Frontier Setter
G:
It is also convincing that the setting about the frontier setter which is the key character will be lost until the movie release.

Noguchi:
Well, you know a lot when you put it out. I think that I can say this, but ...E · TIt is not a generation, is it?

G:
I am watching it as a movie, but it is not a generation.

Noguchi:
"E · T" did not show up until release. Even if I say "such feeling!" I do not have anyone to understand (laugh)

G:
Indeed, it is known that it is a figure that is oh yeah, but it did not appear at the time of publicity before publication.

Noguchi:
"By the way, E · T did not show up until release, but it's pretty if you see it but it's surprising, is not it okay with that kind of feeling this time?"

G:
If people who know this nuance ask, "Oh, maybe they do that" Maybe.

Noguchi:
I think it's like "Oh, that's it!", But I have not been sympathizing much with you (lol)

G:
The surprise is big. When Mr. Kamiya 's voice flows, there is a confusion of "Who is who? What?" From there ... ....

Noguchi:
That's right. "What, what, what is it, who is it?" In fact there was also an offer for comicalizing. Since novelization is a sentence, I made it OK but when I make it to comicalize, the picture comes out. However, we decided to refuse because we wanted to make sure that Frontier Setter was not released at the time of publication.

G:
Oh, I understand you.

Noguchi:
"Is it okay after that?" "No, because it does not increase the number of copies." Because that is so, I abandoned the comicalization. How does everyone feel over there? When I thought that the tripartite three journey would start, I am afraid that I should not show it.

G:
Frontier setter has a big charm as a character, and part to be drawn also as a story is great.

Noguchi:
Even when making a CG everyone has limited restrictions, everyone else will do their best, so if you decide to have publicity and articles written down as well, if you have such restrictions, will you think about how to write and develop it .

G:
In fact, the theme that is strongly launched after the frontier setter comes out is being watched and made to think.

Noguchi:
The theme nature and the message nature are strong. When "enemies are pirates" they are strongly messageed, "What is humanity" "What is a human being"? Wonder if I can think of something like "what is the body" in this era. There is such a difficult film in the 70's, though it is a little difficult though there is a place which seemed to have stretched to the back, thinking that it is close to such a taste. I also thought that Mr. Kayuchi would be nice, it seems to be written with a deep theme. In that sense, now it is spreading beyond imagination. It was a single art system art film (lol)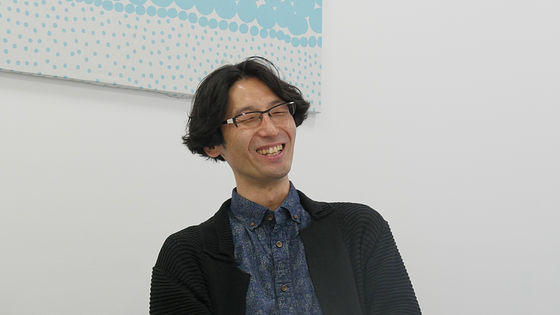 G:
(Lol)

Noguchi:
A bit of people started with the intention that they seem to be topics, not just footage, like "That movie is funny", "That's funny, that kind of thing, I guess a bit."

G:
More than I thought! When.

Noguchi:
Don ......, but the budget has not changed (laugh).

◆ Why did Noguchi go to CG · VFX
G:
Although the talk changes a lot, what was the reason why Noguchi was elected this way of CG and VFX?

Noguchi:
By the way, I have not talked much about such things (lol)

G:
NowIMAGICAToyo Links which is, with the career that she went to the USA ... ....

Noguchi:
I've been CG since I graduated from college.

G:
Is not it? I went to the United States and studied under theRichard EdlandI was surprised again that big name came out here, but after returning home after freelancePolygon · Pictures, And Toei animation, he is doing the producer of this work in this way. I wonder if there was something interesting in CG.

Noguchi:
Our generation is alreadyYMOis. The point is that I listen to music all the time, YMO appeared when I was in junior high school and said "Computer is amazing!" Separately, since I do not have the sense of music itself, I thought that it might be a picture if it was so, since then the words such as computer art and computer graphics came out, so I got interested.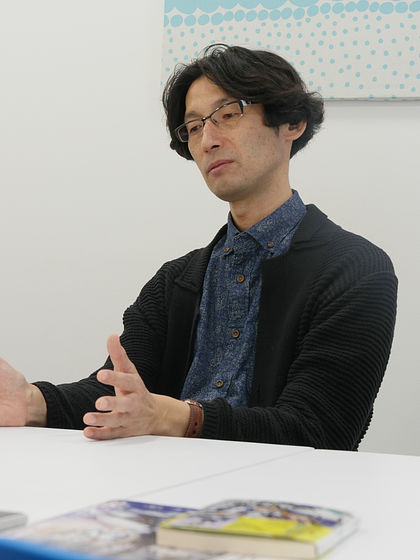 G:
Indeed, YMO!

Noguchi:
"If you do on a computer you can do something wonderful, do not you have a future?"

G:
I felt a dream in a huge box behind the three playing.

Noguchi:
Oh yeah, "I have something pico" "Computer is amazing!"

G:
It is music, but that is not a musical instrument.

Noguchi:
Moreover, the YMO has been going abroad and I was interested in computers because "Japanese people are going abroad and active". After that I listened to the existence of CG, I got a job at a CG company, but since there was no CG use case in the movie in Japan, I went to America without thinking "I have to go abroad" then. Then I happened to be able to work and when I was able to work over there, I began doing CG of movies in Japan, so there was something like "what can be done in Japan" (laugh) I went bankrupt so I came back.

G:
bankruptcy! (Lol)

Noguchi:
My work starts about 9 o'clock in the morning, but as I go, "I will close the company at 17 o'clock today, please leave by 14 o'clock" "Eh? 2 o'clock?" (Laugh) . "Oh, I'm a foreign worker, what should I do?" "Consult with a lawyer", and on the other hand everyone is saying "Let's go for a drink" or "Let's party" Yes. Because bankruptcy and layoffs are commonplace, everyone does not care much about that kind of thing. Well, somehow I got a job in a personal network and I went to IMAGICA America for a year, and after that I was doing movie work all the time as long as I can do CG in Japan, but I gradually come closer to the animation. yesterday,AramakiI was told, "You did not animate so much" (laugh)

G:
That's right, have the live-action movies lined up in a lot of backgrounds.

Noguchi:
I am planning to do animation as far as Toei animation is concerned. However, Celluk did not basically do it, and when I was in Polygon · Pictures, I did "InnocenceBecause the place where the prosthetic body of the opening sequence of "is not Celluk. Once it is told that "Because you are in Toei animation, do not do real live action just do not do animation"Digimon SabersI did it for one year though. But from where it was, since the planning work of "exiled paradise" has ended, it is not "awakening" as a producer, but I have to sell it, so I do not go to Celluk without thinking of live-actions or real looks I thought that it would be impossible for Japan to do so, and only have to partner with those who can do that. Although I do not think that someday I can make something without contours, I think that it is still unacceptable unless otherwise in the general market.

G:
By spreading "making with CG, making it root" is serializing with "CG WORLD".

Noguchi:
Oh yeah, when I was doing it, it steadily expanded rapidly and I tried serializing, but "I am already spreading" (laugh). In the beginning, since Japanese CG movies were not popular, I wanted to interview famous people about what to do and ask them to listen to the contents and let the industry do not excite anyway And I thought.

G:
Do you play "expell paradise" and have any response to CG?

Noguchi:
Finally I think that it became a tool that the director and the expresser can do what he wants to do. Ms. Mizushima, especially on the production sideMr. KyotaI was told in the wind that "It is not interesting from now on". I finally got to be able to do so, so if you are interested, everyone should come. I think that there is something like this as Japanese CG animation, I think that I could have made the best thing as a CG animation for 2014 now. That's why if you can use it for everyone else to spread CG, it can be Mr. Graphicnica, Toei animation can be used, or I think that it will be possible to make more interesting work by using CG . Truly, as YMOs, "There is a tremendous future! Computers are amazing!" Because there was a momentum, I wanted it to be a work of such a sense start, I guess I wonder it has become. Of course, I think that I can do better and better things in the future.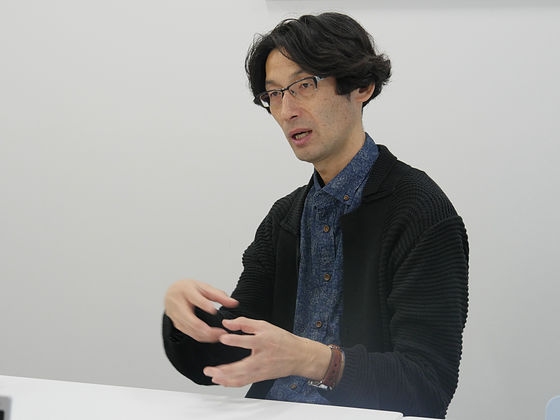 G:
When talking about CG, there is a story of "misunderstanding that it rises cheaply", but is there a feeling as Noguchi who is the creator?

Noguchi:
Somewhat, when doing VFX, I do not want to be told "I will not use it because it is expensive" or "It's expensive", so I try to do as much as possible if you use it anyway, So I will propose the best and the best one. " It is a waste not to use because it is high, so please use it first with the same line of sight. In order to do CG with Japanese animation, I think that proper price has to be about the same as ordinary animation. VFX is also cheap so now, but I have to do there, and otherwise I will not use it. That's why it's hard to choose a production, and as you normally do, it costs too much, so I wanted to do some extent with the animation's budget framework. If so, "Is it possible to do with this?", Everyone will be more comfortable to come. Because there was a feeling that we wanted to match CG to market price as much as possible. I talked a lot with Ms. Yoshioka of GRANNIKA that it is the best focus what I can do there. "If you do not do it there, there will be no future anymore."

G:
That means it will be easier to choose as an option. In that case I think that the number of manufacturers will also become necessary. How is the present condition of nurturing CG animators? Mr. Matsuura of Sanzigen said "Even if you can not draw a picture, even if you can not draw beautiful lines, even if you can not imitate it, you can devote yourself to movingAlthough I told that the frontage is wide.

Noguchi:
Although it may be better to do than to not be able to draw, there are places that everyone who can do is not good. I think that it is only whether I like to grow or not grow ... ... In short, CG can be made with poor hands. But before you make it, you need brainstorming "It's such an image", you can paint it manually or you can do the drawing part with CG. Approach is good in any way, it is important to have the ability to embody the image you want to make properly. Even this time, for example, some people have drawn the face of Dingo repeatedly, while some people tried and tried to "do it like this" while being drawn without drawing, using what tools to embody the talent to embody Whether to demonstrate is people. Unconditionally, using a computer does not mean it will be the same, all the way of making is quite different.

G:
Is it quite different even in the scene of "Exclusion of Paradise"?

Noguchi:
It is wrong. There are also things like "Do not make this if I am" when seeing the data that people did. Even if the output is the same, there are quite a few people who are different in how they are assembled, so young children first have to say that "unification is not done". Your way of doing things may be right, perhaps not, the most important thing is to pass data to someone and keep it clean (haha)

G:
(Lol)

Noguchi:
I felt that ordering on the desk and organization of the data had something in common, people who are beautiful on the desk are beautiful in data, written to comments, "If there is time to write a comment more animation Is not it okay to take time for me? "There are things like that (laugh). Just thinking people understand when you see the data, you know "Oh, this person will not grow up", I also understand that this is a problem. Since I do it on a computer, I teach at first that I have to think about it step by step, but my child who I like and I am studying is growing up, and a child who is not like me is struggling, to make it It takes time.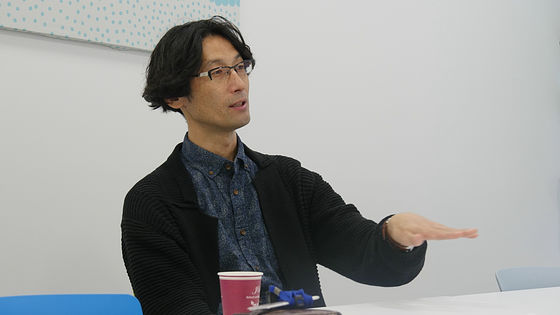 G:
I see.

Noguchi:
CG animator was also working like a programmer, but since it can be used easily for paper and pencil now it seems that young staff are using it fun I feel like that. Mr. Graphico says that there was a person who was a good young girl. If you use the tool with paper and pencils, you probably do not have to worry about drawing much. It is more than what we can do with this tool. Since animation has expressions and shapes as well as motion, people who have watched a lot of manga and animation can make stuff like "This face is like this in a scene like this", and even in the case of robots, we can draw Even though you do not have to worry about it, you will think about yourself as "If this is a robot, this is the part here," so I thought that "I like good things" as it is.

G:
I hope that people who saw this "banishment of paradise" would be interested in thinking "I do not like CG", and that would be the starting point for entering the industry. It was a long interview, but thank you for all the story.

© Toei Animation · Nitroplus / Paradise Expulsion Society

· Continued
Interview with Graphica's staff who made the movie "Exile in Paradise"