Interview with Yasushi Kawamura who completed "GANTZ: O" as the first director as an exquisite full CG animation movie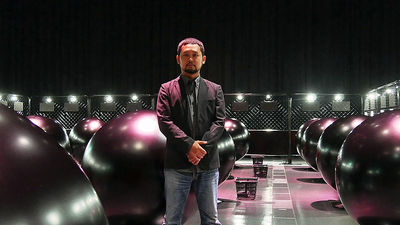 "GANTZ" which was animated and live-action movie was done, but this time full CG animation movie "GANTZ: OIt will be published on 14th October 2016. I served as a directorYasushi KawamuraIs the first director work of this work, but by the arm cultivated as a CG director so far, it is making a work of exquisite balance that is different from live action and animation. By saying that,Interview with original writer · Hiroya OkuFollowing on, he interviewed Kawamura.

It is held until October 23GANTZ: O_VRDirector Kawamura at the venue.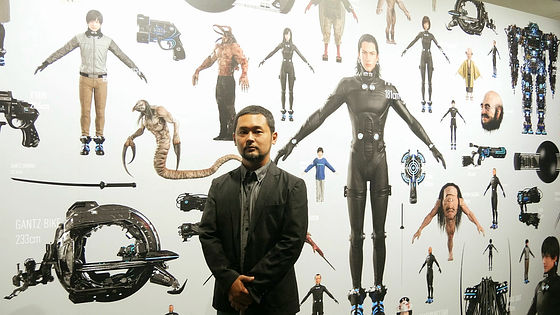 GIGAZINE (hereinafter, G):
Kawamura said that he is a big fan of "GANTZ".

Director Yasushi Kawamura (Kawamura):
I have all the races in the house.

G:
It is truly. First of all, "GANTZ: O" was exhibited at the Venice Film Festival Out of Competition section held in September, and that Kawamura was going to the site, how was it?

Kawamura:
This time, it seems that it was the only full CG work among lots of photographed works ... ....

G:
Was it the only one?

Kawamura:
I think that it was the only one this time. So, I was worried that I was floating a little, but when I actually got on the red carpet, there were quite a few people, over 500 people. As I entered the inside while taking a picture, there were a lot of people waiting for the venue to open and I walked while waving there. I suddenly thought that this high-class high place, and first coach ...... After the screening, a standing ovation occurred, which lasted more than five minutes.

G:
That's great!

Kawamura:
"I was told by the interpreter that" It is not long so long ", I was pleased that it was nice to receive this after all. Although I was in the second floor seat, if there was a customer even in the first floor seat, when I saw the expression of each customer in the venue I felt that I really honored him and came with Jean It was hard to get hold of tears.

G:
It is quite impressive. The report has also come up this time, but until a lot of things like "I went there!" I did not mention the details of the surprising detail, so I was wondering what it was like.

Kawamura:
It may be because the photography prohibition area was quite large. There are three producers who walked along the red carpet together, but two of them tried to take a picture so hard that they were producers to make it a story of the article.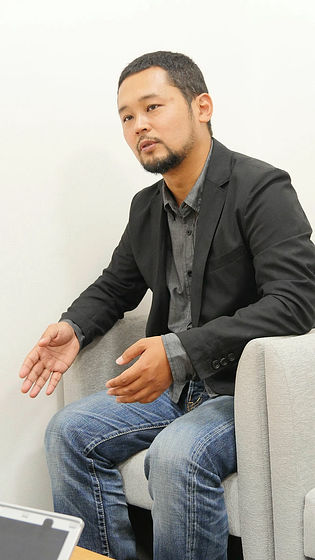 G:
This time, as a director,Sato KeiichiHow was the work sharing with the coach or how was the role sharing done?

Kawamura:
Basically I got all the directing done and I met with Mr. Sato once every two months and got advice. At that time, I met many producers and producer members did not say so many things, but sometimes I heard that there are many opinions saying "I see indeed."

G:
What kind of opinions are given?

Kawamura:
In a place that you can laugh, there are scenes that "female body" comes out in the works. At that time, my uncle will be disappointed, "How about putting up your old man next time?" Being told, it is certainly fun to laugh when you put it in, and it feels like something "Men are stupid", it is really good. I gotten such ideas little by little. Sato 's coach is very frank, and when I went to the after drama together I got a lot of fun together, I relaxed quite a bit and I asked him to express my opinion.

G:
What kind of feeling is "to like"?

Kawamura:
Ordinary thing, "Kato っ っ ぽ く" or "Kato but it's kind of too cool" is not it.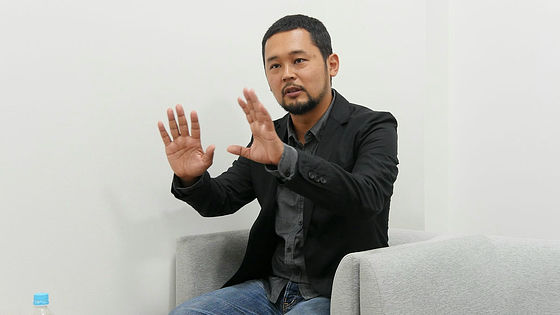 G:
There is such a thing that "it is too cool" (laugh)

Kawamura:
Daisuke Ono 's voice is quite cool, is not it? Kato of this time has put elements like "GANTZ beginner" in the movie, so I said that he wanted to make such direction correction, and Sato's general manager told Mr. Ono well. The Sato general manager had me learn how to act actively for acting acting pleasantly.

G:
As in this case, what do the director do in the work with general manager and director? Although it is said that it is primarily a director ... ....

Kawamura:
When saying "CG animation", I think that there are quite a lot of animation-like associations, but actually it feels like live-action photography in virtual space. Since everything is virtual, you can move it if you want to move the camera here on the screen of CG software and you can also take time to say "I want you to put a car here" or "I want to rain" ...... For example, it is a camera work direction such as "up with a telephoto lens", "a picture with a bit of awkwardness" or "with a handheld camera", or rehearsing the play sequence normally in motion capture shooting before that Including it, after that it is a point that seems to be a little CG, but once you stop shooting as data and adjust the standing position. Naturally, the part that is the tempo of the play or the behavior behaving is a directing of live-action.

G:
If it is a live-action photograph as it is, it will be "to act once more" to the actor, but in this case, how will the instructions like the character's tempo be issued?

Kawamura:
I will do the rehearsals once and there is also a real reading before that, so when you tell lightly that "like this feeling" at that time, breathing and tempo will change drastically when actually moving on rehabilitation. Then, "I want you to be a little more impatient" "After I accumulated more, I want you to say clearly because it is an important line," I will look at things like "Sink here and there." However, the trouble here is that the acting is not the final picture. Even if you say shooting, it is a sensation of "collecting point information of 3-dimensional data" rather than shooting on film, and actors are not in the shape of a work because they are looking at capture suit, and the surroundings are There are special cameras lined up in concrete that was destroyed and stolen (lol) Even if it framed it, it may not be something that you can usually imagine, but firmly there, with the height and height of Kato Imagine on thinking about how much the actor's height is different and think, "Please lower your eyes slightly" or "Please raise this place"Imagine a virtual final shape in your headIt is a very special place.

G:
...... It's very difficult, is not it?

Kawamura:
I think that this is one special ability. After all it is useless unless you have the ability to play to some extent in your head.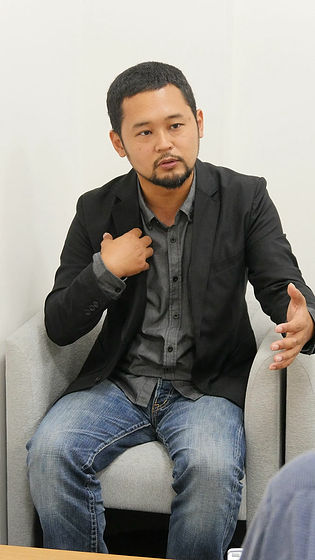 G:
Because what is visible in front of you is not a complete form, is not it?

Kawamura:
I agree. Compared to live-actions, CG has parts like "late janken", and if it is a live-action shoot, it's over but if it's a CG you can also say "make this kind of pose after all". However, although it is possible, since somebody makes it from "doing", it will take time and money, so you should decide in advance as "maybe all right" in advance so as not to make such a mischief as possible you know. People who say "I did not think this would happen" without knowing this does not qualify to supervise the movie. There are my strengths. I have been a CG director for many years and I think that we could not pay the schedule of "GANTZ: O" to the budget or schedule without this ability. For both animation and live-actions, I think there is something in each "things that must be known in advance", but this is an important ability in making CG works.

G:
So, is this image of "GANTZ: O" properly located on the extension of skill and experience as Kawamura's previous CG director so far?

Kawamura:
I agree. Since it is also a full CG work, there is not much trouble with directing around it, rather it took a long time is before that stage. I wrote a script and drew a story, I wonder if it is video shooting called Vconte (Vcon), or if it is animation, it will be a container shoot ... ... In short, I move the story and make something like a para para anime in a hand drawn cone However, I spent a lot of time there.

G:
I see.

Kawamura:
I think that it will end with a story if it is animation, but I will considerably stuff the subsequent movements, cut split and camera work with this V-CON. Vcon is not a grateful bastard of CG like preview, it is a rough movie like a story show as it scans a contest. Although Disney Pixar seems to have made about 9 Vcons when it is "inside head", since there is not such time (laugh), I put a 3D camera with the function of 2D image processing software called AfterEffects by myself, Placing Kato of a container like a stand-up signboard that turned into a board of fluent, and turning around the camera around, the movement and the scale of most of the camera are decided.

G:
Is this the first time this way? Or, since I've been doing a close approach so far, has it been used this time as well?

Kawamura:
I have done something unexpectedly on my own. In general, I may not have done such a thing, but since I thought that I was a strength by myself, I increased the accuracy considerably with this Vcon, and also looked at the creative team, the producer team Got a little talk about "I want to change the script" there ... ....

G:
Here also says "I want to change the script".

Kawamura:
"I want to do this because there are not enough lines here" or a little, though. Since I was the first director, I also thought that it would be less convincing if I said only verbally, so prepare a movie and let me explain that "It was better here to have kore." It was.

G:
Indeed, it is easy to understand. Although I will come back for a while, "GANTZ: O" is not the CG director, I am the first director, but what is the background of becoming a director?

Kawamura:
In digital frontier, I have made a lot of CG works and I think that full CG work has to be directed by CG director more than half, so I think that there was recommendation of Toyoshima of our CG producer. Originally I was going to draw a container too, so I drew about a third. Afterwards I drawn on Mr. Teruoka and Mr. Hashimoto in Conte, but their contents were inflating so terribly that I entered as a director to put it together.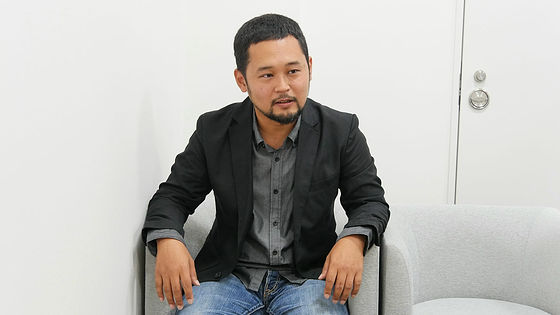 G:
"It was supposed to be, but is it that it really comes?"

Kawamura:
I made preparations for the pilot version, there was preparation of my mind and it was good as I was strongly told that "This is better". Oku seems to have said that "I want you to supervise the person who made the pilot version" ... .... However, since it is a tremendous budget, I think that the producers were uneasy to leave it to anonymous me as a director.

G:
By the way, in this way "GANTZ: O" has served as the director of CG movies, but what was the flow that started to do CG in the digital frontier in the first place? From when I was a kid I was longing for CG ... ....

Kawamura:
Originally I liked the movie very much. Something like "Star Wars" on VHS and seeing it all the time after taking a cold and taking a rest from school. But, after all I entered the university and I got employed by a pharmaceutical company.

G:
Well, it is a different work in genre at all ...

Kawamura:
The trainee of the pharmaceutical company has been around for a long period of about six months and it is afterwards to be assigned but after 2 months I have worked and quit. When I got in already, I thought, "Oh, I got it wrong, I do not agree."

G:
After entering and receiving the training, I thought "Oh ... ....".

Kawamura:
As I was in the job ice ages, I was losing anxiety or my life design was so terrible that when I was relieved that I got a job at a good company, my real desire to peel off my skin " I feel like I can not bear it if I realize that.

G:
How did you decide to go to the digital frontier from there?

Kawamura:
There was a rumor that there was a rumor that it would become a cartoonist in the synchronization of the university, and when I called the phone, it was "I am going to a digital Hollywood school called CG". To where I thought "such a job is there", "Starship TroopersLooking at the feeling has stopped as a zoid sway. Since there was no knowledge that there was such a job, if I was suffering variously with the work of the company that I was going to enter, I was supposed to be assigned to Hokkaido, and I was drunk I left quit the company with a feeling that "I can not help being astray at the streethead", I went back to my parents house. After that, I went to school for about six months, but my teacher was a wife of a digital frontier producer. When I showed my work, I was invited to "come home, come on", so I came to Digital Frontier.

G:
It is a terrible margin ...!

Kawamura:
Luck was good. Without doing job hunting activities, I came in a form to "drop out" the CG school without understanding well.

G:
I really do not know what life is like.

Kawamura:
From there we are doing "Zoid" .... It is the flow.

G:
That was it! The story changed again and there was a retweet content that Twitter's director Kawamura found on the retweet, "I do 3DCG so they can not do the same level of thing." When I saw "GANTZ: O", I felt "Why was there anything quite different from the CG character I've been seeing?", But it was such awesome thing that the difference was born anywhere Was it supposed to be? I felt something completely different, but I can not put it in words as to what is different.


I do 3DCG so everyone can do the same level. It will be the same for 2D animation ... why is it different from using a similar pencil and paper? It is the power of a machine that is neither the power of a machine nor the power of a tool It is the birth of an excellent product. There are Japanese who just said they were from ILM and just walked in the corridor ... There are times when such peers are of any age.

- Shingo Kamio wife (@ kozuma_)September 12, 2016

Kawamura:
Well ... it's a virtual thing, it's all happening in the brain. One is difficult to understand a bit while being rough, but it outputs firmly at Vcon, and measures exquisite camera work and timing. Another one is "character design", which is very easy to understand. I can not draw pictures, but I can use it for Photoshop, so collect a lot of pictures and collage it and I can create "Collage Kato" for the time being. Those who showed it and asked the artist "Please make it like this" will bring back things that are 3Dized, but of course it's not OK yet, "3D Kato's 2D still picture" against Retouching with distortion tool in Photoshop, coloring, what if it is, retouch to add photos, and start a catch ball saying "Create what you made now" like this.

G:
Hmm ...

Kawamura:
The accuracy of this catch ball is important. Until now, I was designed by an animation character designer, I was looking at it, but since it is still 3D, it will inevitably change. There is always a part that collapses somewhere. So, if you make it as it is, everyone starts to say "bad feeling" or "something is wrong," something unpleasant. If that is the case, I have to decide the concrete all. It is an important chin ridge line or how much a gorge line is to be laid out "This is about as good as 3D", "What kind of reality is good for this work style" is something like looking at various things and studying Then, since it is somehow stocked in the head, it combines and supplements the middle as a characteristic of 3D, so if you retouch it in Photoshop and show it. Although the accuracy of the retouched thing is not high, the point of the essential point is suppressed, and it gradually finishes to "a balanced balance". Even in Venice, several interviewers told us that it is "an exquisite design," but it is not something that you do not have to make it completely real.

Kato who wanted to be able to see it is "this one".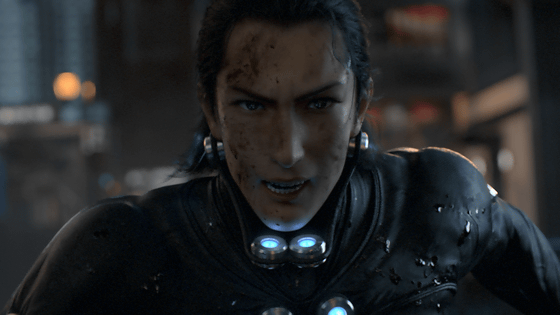 G:
"GANTZ" has been imaged several times, but when I first heard "full 3D CG animation", honestly, anxiety as "I am okay" went through my head, When I looked at it, I was wondering why it was being put in the feeling that "It is so, moving a manga would be like this". That kind of accumulation.

Kawamura:
This is based on "Apple Seed", "Aku Makina", other know-how in doing various things with Digital Frontier such as "Resident Evil" and "Tekken" and the thought that I was somewhat unbearable among individuals I was able to come back.

G:
Interview with Dr. Oku on GANTZ: XThere is a story saying "There are times when it is time to move manga composed of still images as it is, there is a time when incompatibility is born" and it is exactly the image of this manga original, it causes movement and characters to cause discomfort I think that I have overcome incompatibility by repeating the catch ball this time.

Kawamura:
I agree. I will make the judge of the comic "where it would be better to resemble the original" and "judge this place should not be". The size of the eyes, how much is the jaw and the balance between the height of the nose and the distance of the eyes is this, it is that kind of thing.

G:
It will be decided in such a place.

Kawamura:
I will decide. Since the manga artist has a face style, I will grasp it first. I try not to collapse the layout, but depending on things, I will fix it if I do not break it, I think that there is something that looks like a horse or a flat plate when it is made into 3D. The feeling that this "I am hiring a shaping teacher in the brain" is a strange place of CG. I can not draw a picture and I can not model it, though (laugh)

G:
How to adjust is amazing.

Kawamura:
Because it is virtual, it feels like simulating everything in the brain.

G:
It's virtual, but how to fix it is completely analog correction.

Kawamura:
Since it is accumulated as an experience value in the brain, if it is said that "design something with hand-drawned", it will be "U". It's special. There are plenty of skills if you are a good figure, and there are many people who are good at shaping. My ability is to simulate properly to finally output whether to make it a good shape or to be really good when moving.



G:
In the interview of the official website "Motion actor who played Kato made the idea of ​​putting the same pose as manga Kato in acting as being an original fan." There was, it certainly watched and it felt like "it seems to be very original", but if you think carefully, the original is stopped. Although it is very wonderful that it is still moving and feeling like an original, what kind of movement is it? That was a bad feeling.

Kawamura:
First of all, although it is said that it resembles a pose, what is it? When I was in the audition, my hairstyle was also all backed and I had Kato like it, but I think that it is the degree of pretense of Mr. Kasahara who is also the actor.

G:
Does it make sense to understand the degree of seeing when you see it?

Kawamura:
I understand. This time, I was conscious at the time of audition was to choose "a person whose soul is close to Kato" and "a person close to Reika".

G:
"The soul is close to Kato!" (Laugh) Is it like aura?

Kawamura:
I was conscious of such things. If it is completely different, I think that it will be unnatural after all in real life. I think that it will become more unnatural if you do it with something like CG's avatar, so it's better for close-ups of facial shaping and for those who are close to usual mentality as well. It may be that I was deceived because the partner is also an actor (laugh), but I care about Kato 's unique Parkya, including not feeling dexterous, quite care.

G:
Since the original is only a stop picture to the last, I just cut out the frame of the movement of a moment, so there was also a comment called "What's got into what?" During the series, but what is the movement as seen in the movie Although it was very precise to move the character in particular, what kind of instructions were issued to build that?

Kawamura:
If the plays are in the screenplay but in a way that they become explanatory so that the play will be as natural as possible, the breathing will gradually become naturally as it makes it easier to say. "Please be conscious of the breathing intervals anyway".

G:
The breathing period?

Kawamura:
It says "to sigh here" or "suck here." Because "GANTZ" has elements of survival action and horror, fear and tension are born by breathing.

G:
It is something to do with that.

Kawamura:
Actual photographs take pictures of real things and see them as they are, so much information comes into my eyes though it is two-dimensional, but in CG, I think that something will be missing once in data It is. Although it can be said as "omission" or "deformation", there are times when strange play or unnatural things are deformed and come out, so ambiguous play is removed, and contrary to the breath and playfulness of the play , Tempo, movement behavior, "I feel like acting on the stage" or "Please move in Disney's character style". Experience understands what information is missing, so I consciously simulate it in the brain and then I will say "This movement is probably a bit unnatural".

G:
That is what we know because we did the work we have done so far.

Kawamura:
I am carefully watching such things and there are obviously good or bad plays, but I also see how good compatibility with motion CG is good.

G:
This ... ... It seems that it may be true if it is told, it is like a typical example of "say easy to go".

Kawamura:
All, see, I convert it to CG once in the brain and try to judge.

G:
In the interview "The girl was one of the struggling areas that the strike zone that many people think as" cute "because it is narrow.The expression of Kyou is drawn with a very subtle nuance in the original, so this I thought that I should represent it properly. "However, how did the subtle nuances of facial expressions, in this case, be created?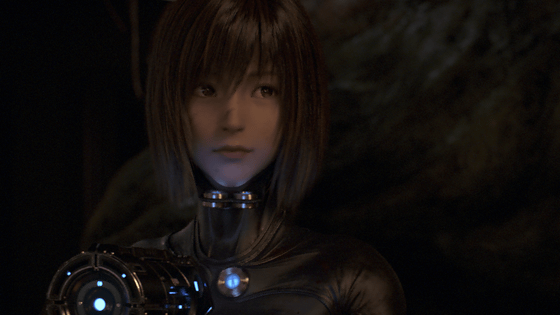 Kawamura:
To Mr. Motion actor said, "Kyou comes out with a delicately flirty feeling on the surface, but in reality it is feeling guilty as well as Kato, and they survive with people who are not even good at the Osaka team I guess there must have been something disgusting for sure, and may have thrown away the pride of human beings, because I hide all such things, I'm cheating on them and I'm deceiving you like that. " . Because the actor was wonderful, it was interpreted properly, and it is usually in a balanced way to do something easy-to-understand movements, or to have a subtle expression on the other side. It was a consciousness that it would be good if we could feel close to live-action, which can not be expressed by animation at required points in time.

G:
Well, it is certain that it is not a live-action picture if it is told that it is a live-action photograph. Although it is obvious, it is said that it is animation, "It is impossible with animation, is not it?

Kawamura:
After all it is a very good animation, there is a wonderful thing called "This is real like" in movement. I think that the movement of the baby of "the story of Kaguya" is amazing, is not it? However, "If it is a real baby I've gone a bit too much, but I think that it is the best because it is deformed and that movement." There is probably a similar phenomenon in CG, so while trying to explore it or in experience it was doing thinking "I wonder if this is how it is like this".

G:
In an interview with Professor Oku Hiroya, I asked about "love for big tits", but the movements of Big Breasts of Reika swaying at "GANTZ: O" are such that the reproducibility of heaviness and fluid movement was pretty good was. Certainly, I thought that "I'm doing a great movement", is that motion also a motion capture ...?

Kawamura:
That is not the case! That was created by a big tits rock artist (laugh)

G:
Is that also giving instructions or something?

Kawamura:
I will release it.

G:
What kind of instruction will you give such awesome things?

Kawamura:
At first it was shaking too much (lol) It was just a little shaking and I laughed, so I instructed to suppress it rather. The enthusiasm of all the big tits (rocking artists) entered too much. Generally saying that there is a tendency to get in too much spirit ... something, something gets better on your own, someone starts doing things out and starting to say opinions (lol)

Reika's chest is one of the noteworthy points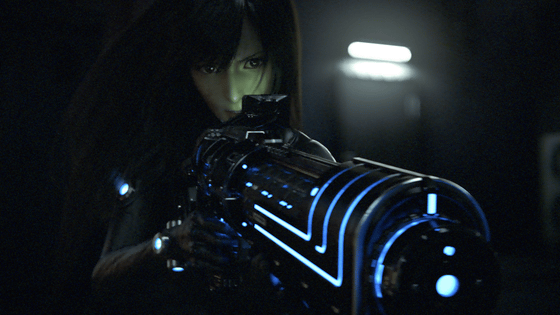 G:
I see. (Laugh) Have you ever felt the power by the runaway of CG artists' sites?

Kawamura:
Is it like shaking your hair? But big tits are particularly different from runaway.

G:
When I saw it, I felt that it was amazing in a subtle place that "I am really real but absolutely not moving", and I felt like "GANTZ".

Kawamura:
If such big-breasted older sister came out in live action, probably I pulled and it would end. I think that it is a place that I can forgive because that is CG.

G:
I was watching "It is almost unique to CG, even if absolutely such an animated cartoon character is real, it is almost impossible to make a real photograph of the original," that is a very big "Gantt Robo". The scene to fight while destroying the area around Dotonbori was totally something to do from another movie, but what was that ... what is it like heavy feeling or dynamic feeling , How did you publish that "GANTZ" __!

Kawamura:
I'm pretty enthralled in Ganz-Robo with a gigantic sense. It is "rain" that is not included.

G:
What is the directing that gives a huge feeling?

Kawamura:
When that huge walk walks through the darkness of the night, if you show it all the way it will make you lie stinky. Illuminated with the light of the city from the bottom, it seems to be huge first. I get tired of watching it with it all the time, so sometimes I hit the light with a helicopter. Then you can make a light spot, which makes it feel awesome. Somehow smoke is swirling somehow, there are many points of blue light. This is because "GANTZ" is originally such a design, but if there are lots of lights, we will amplify the amount of information considerably. Also, I looked at Hollywood's "Godzilla" or "Pacific Rim" and studied the production of angoric angles, people on the front, drawing something like that, etc. did. Gareth · Edwards 'Godzilla' and so on. I thought that the production that makes giant things realistic is amazing. It is a picture, always like something to be naming (put something between the camera and the subject), a bus or a train. By the way, the battle of the original robot and Guardian of the "GANTZ" than the "Pacific Rim" is ahead. Perhaps the teacher thought "Oh?"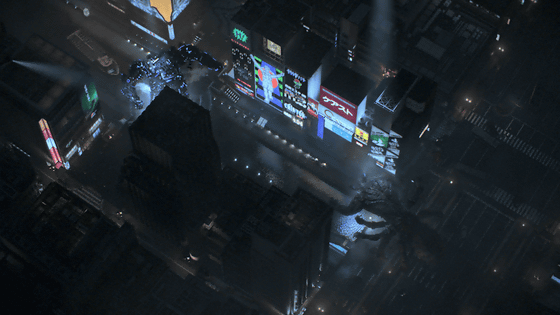 G:
The original is many years ago. (Pacific Rim's release is 2013, so GANTZ is 6 to 7 years earlier)

Kawamura:
So, on the contrary, when "Pacific Rim" comes out, there is a memory that I thought "It's awful, this is a little hard."

G:
Compared with Ganrovo, there is no such a bright part whether the robot of "Pacific Rim" is realistic.

Kawamura:
"Pacific · rim" is a splash of sea scene, if it is Hong Kong scene, it is raining and giving a huge feeling. And, if you look closely, helicopter keeps applying search light all the time.

G:
There was an image hit by light, but it was there.

Kawamura:
I thought that I was doing "looking at the dark but easy to see" while watching. If you do not do this, it will be an impression that it is dark and you do not know the reason.

G:
If you thrust all that you can know as much as possible, it will be a battle of Ganrovo.

Kawamura:
That's right. In fact I think I wanted to have rain.

G:
Will it give me more sense of huge feeling when putting in rain?

Kawamura:
The point is the graininess of rain. Since rain has been seen, I can imagine unconsciously that "It is about this size" because of the size of the raindrops and the sense of distance.

G:
Rather than just increasing the amount of information, the sense of distance is transmitted, is not it?

Kawamura:
Probably I think that it will be such a thing. Also, it is very convenient because it also brings overwhelming feeling of air. Just ... ... Although it is virtual, it costs money (haha)

G:
I see. (Laugh) Shinjuku is doing "GANTZ: O - Transfer experience to the amazing picture world -"In the explanation of the contest by the director, the word" man-hours control unique to CG movies "came out, but what is that?

Kawamura:
Some know-how of how to show the enormous feeling I said earlier, I definitely convinced that this should not be removed, "I will definitely do it", or at the stage of Vconsion with considerable accuracy As I understand it, I can understand roughly, so delete this, but if I delete it I can not connect ... you can crush the part in advance. Actually, taking live action for the time being is enough to do it later, but since CG creates from scratch, making it more expensive will cost money, so cost performance is the best if you can make 100% produced things . So, how close is it to 100%? However, since it is Vconsole to the last, I do not know if the viewer does not see it. I do not know without trying to use the imagination there, so when it is appreciated by everyone, it is a bit hard to understand if it can not be imagined and subtle air flows but still I have a strong will "No, It is okay with this. "There is a pain of suffering. Since this is the first director this time, of course it continues to say that it is okay with the air saying "Is he truly reliable?"

G:
It's really difficult, or a lone fight ....

Kawamura:
It was lonely. However, the air has changed considerably from around when I showed animatics, and also from the producer team, the word "this is interesting" came out, so my heart felt lighter with it for a long time. It was really too lonely to that extent, but it was a feeling that "I have no choice but to do it."

As for Kato, the director seems to have been fighting a hard fight.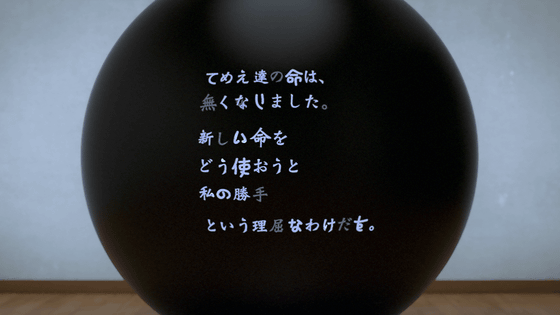 G:
Indeed, there was such a battle .... Looking at "GANTZ: O" in this way, there are various other 3DCG characters that come out, but the impressions are greatly different. That is the feeling that "acting" has not been done so far. Why does a difference come about though motion capture and CG artists are supposed to be the same thing? To be honest, I have seen a lot of movies so far, "GANTZ: O" went to see it with anxiety but when I finished I opened the mouth halfway and "I can make something like this ... ...... "I just had to admire it. Rather, why could not we do the work we have done so far? So I thought I'd like to ask if there is something like "If this is not the case" for the manager.

Kawamura:
Is it "total strength"? That the character design is a design suitable for movement, and how the play controls how the play is reconstructed as data.

G:
Is there a lesson learned about past works or experience that it will be like this?

Kawamura:
There is. Because it is CG, you can fix it later, but if it takes time to pass, it will not reach the passing score that you eventually want. So, as much as possible, "I think this is probably inconvenient as data" is totally removed ...... If you put it in such a way that it is said to be a blunder like this, it seems that you are doing it at work as well, but more "If you do not do this in a lively move It will not be ". After all, in animation or live-action, it is a director's thing to make it think "this is possible", to make it lively. It is hard to explain in any way how to approach that picture.

G:
This year, a lot of big hit works like "Shin Godzilla" and "Your name is ..." have appeared consecutively, so when viewing other works "All works are" Shin · Godzilla "and" I was thinking that it would be better to lower the hurdle, "GAMTZ: O" is something well intertwined, and there is a great thing done. There was nothing to have to lower the hurdle, "I got awesome things, I thought what happened this year?"

Kawamura:
That's nice, is not it?

G:
I myself am quite reading "GANTZ" and I am glad to say that I am imaging the "GANTZ" so far, so I was worried this time as well. However, since "what is this is a definitive version" came ... .... As a person on the making side, how was the impression of seeing the finished product?

Kawamura:
Because I was scattered, "I see that" and (lol) I also thought that if I heard the sound I thought I was moved, but it was like "I see, it is like this". I was surprised by my reaction, "I want to be more moved" by myself.

G:
I should have made a wonderful thing, (laugh)

Kawamura:
When I thought that it would be like "You did it !!", it turned out to be "I was able to do it." It was because I was watching it many times many times (laugh)

G:
When listening to the story, it seems quite difficult to make. It is a series of work that is likely to wear nerve ... ....

Kawamura:
Because I have to play it once in the brain.

G:
Moreover, I have to do it somehow later.

Kawamura:
It is hard work because you have to instruct the artist in an easy-to-understand way.

G:
It does not necessarily mean that 100% of what you say is transmitted. What should I do when I have to tell it but I do not communicate?

Kawamura:
Sometimes I tell it, I may escape to the production, and I may give up, and that's a lot of things. Also, as I will finally do composites, here is also a composit that if I do it will not be able to misrepresent, or it will be possible to serve with composites.

G:
I feel like I'm going to get over this with my own power.

Kawamura:
There are a couple of such things, but there were also places where absolutely not compromising because absolutely improving this place is impossible as to whether the bad guy is going to crush here with comprehensive power. It can not be a judge there unless the final form and the overall work situation are visible.

G:
I definitely will not remove the point of "I can not absolutely remove this point" that I said before.

Kawamura:
Do not take off, I will not give out OK for a long time.

G:
What is the area that did not compromise and did not issue OK easily?

Kawamura:
After all it is often said that "CG character is a play ... ...." It is a scene of encounter between Yamasaki and Kato. Also, as for the camera work, it is simple as a camera work, and it is a matter of purposely doing it by returning it, but that is why I'm doing that so "I will not give an OK until I am absolutely successful" to the leader in advance I made it with it. Then, as the team allocates very good artists there, it is said that it is total warfare, or naturally in the case of motion capture, it says quite persistently that it should make a play like this. Although it has not come to pass as long as full power can be applied to all shots, I can not do such a thing, so it is full power in important places, here in about 7% wind power balance beforehand in the wind I decided to a certain extent and challenged.

G:
Even if I know that from past experiences.

Kawamura:
Experience is also from the logic in the direction of screenplay, directing, right?

G:
It is a number of combinations of skills that you can not do as soon as you hear the story. It is a funny story to ask the person himself, but is it the first director's work so far?

Kawamura:
Well what is what you say yourself, but that's true (laugh) But I was thinking that I wanted to do a director for a long time, and full CG movies are away in Japan, something that is saddened for such a long time Well, there was something I absolutely wanted to do if I were to do it. That is why it was strange as I thought I was "when I was finished" (laugh)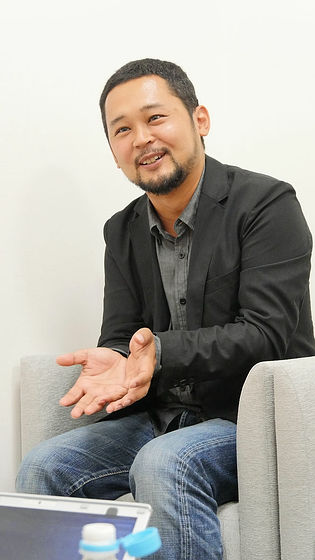 G:
I see. Is there anything such a director Kawamura said "This was fun, Recommended!" In the past year or so?

Kawamura:
"Shin · Godzilla" watched "I thought, it was wonderful," I thought. There are special characteristics that only Japanese can enjoy.

G:
You are tremendously specialized.

Kawamura:
That is amazing. It is drawn with all the good and bad points of Japanese as entertainment.

G:
How about recent Hollywood movies?

Kawamura:
I also saw "Civil War / Captain America". That is an incredible entertainment work, and the director is Russo brothers. That director was originally doing an American drama "Community (Komi · curry !!)" which was very funny. It is a conversational play, but with an intelligent drama. I thought that it was a very good head coach because I had made such an entertainment work. Besides, since things like America's current situation are thoroughly enclosed in the entertainment, I thought "This was made with a great balance."

G:
In the part I thought it was an issue so far, is there a part that I finally cleared with "GANTZ: O" this time?

Kawamura:
The presence and the play of the character were able to be convinced to a certain extent. If it can not be done, after all the future of this style work of full CG is not readily seen, it is the result that all the artists really worked hard and gave each other their strength.

G:
Have you had any issues to make use of to create new works since the creation of "GANTZ: O"?

Kawamura:
It is also the balance of the presence of the character, the tuning of the design and the play. I think that there are also many people who think that they will not come with pins with a really maniac impression, but I realized that there is a better balance. But I think that Yamasaki was able to take it to the best form in particular.

G:
In short it is like extending Yu Saki's quality to all characters.

Kawamura:
It is such an image.

G:
It looks like a tremendous amount of effort ... ....

Kawamura:
That is to express it well with words and retouching.

G:
I see. Thank you very much.

Director Kawamura is surrounded by GANTZ ball at the "GANTZ: O_VR" venue, VR experience corner.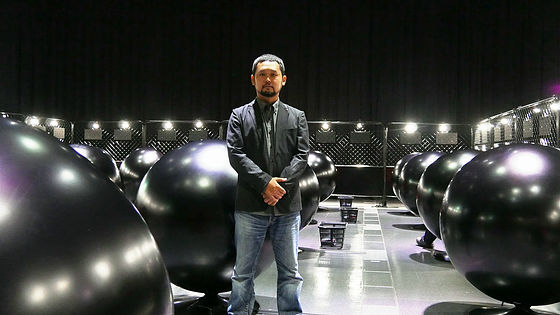 The color of lighting changes during shooting and it turns to red. Rather, this color combination is more like GANTZ with a fierce battle?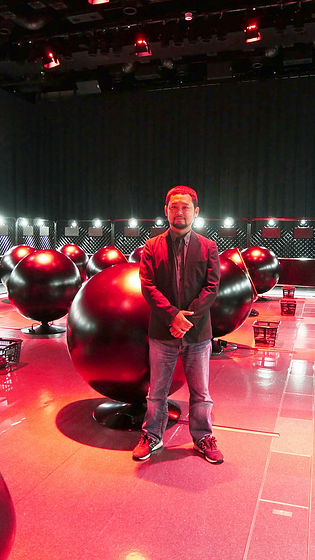 The movie "GANTZ: O" is released October 14, 2016.

GANTZ: O | Gantz: Official Website
http://gantzo.jp/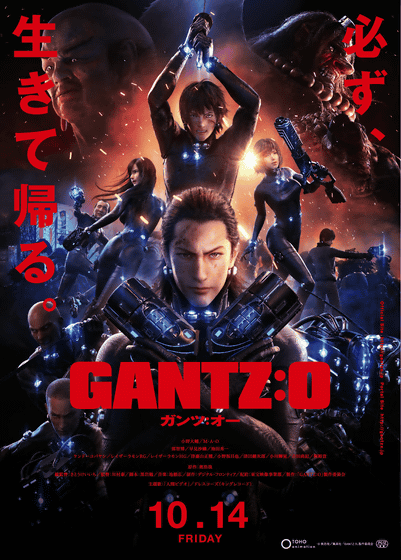 © Hiroya Oku / Shueisha · "GANTZ: O" Production Committee