I went to Hong Kong's sneakers street where gorgeous sneakers etc. not yet released in Japan line up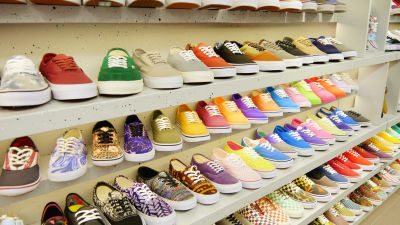 Hong Kong is a street brand born in Japan "A BATHING APEFor example, companies that acquired the shops set up shops are one of the cities where sneakers and street fashion are popular worldwide. I went to see that many sneakers shops were gathering near Far Yuen Street in Hong Kong.

Many sneakers shops are gathering in the vicinity of "Huayuan Street" about 5 minutes on foot from Mongkok Station. A large number of mobile phones including the iPhone are traded nearbyPioneer HiroshigeThere is also, it is one of the areas crowded in Hong Kong.


This time I tried walking around the shop from the south side of the area where sneakers gather. First I found a store dealing with New Balance.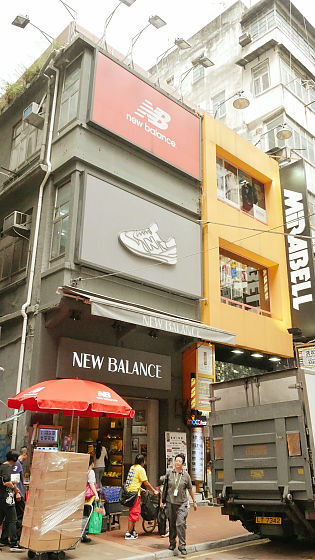 There are people in the store who choose sneakers.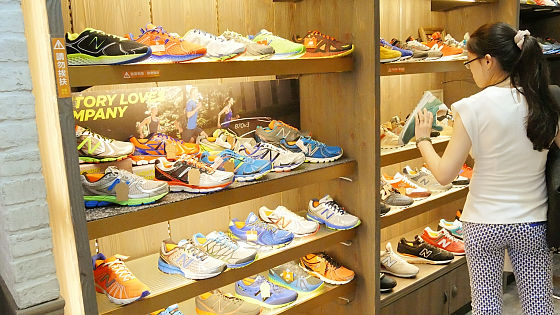 Running shoes that seemed to be breathable and light seemed to be sold.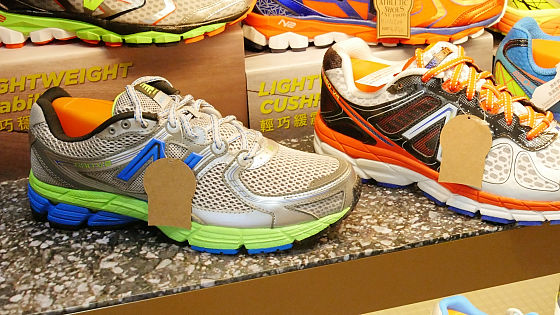 High-tech sneakers with a bit of flashy color too.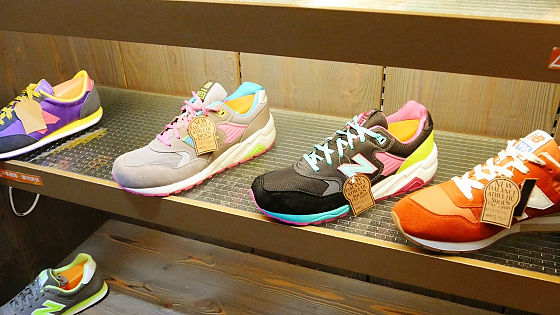 The price is about HK $ 1100 (about 15,000 yen). It seems that prices do not change greatly with Japan.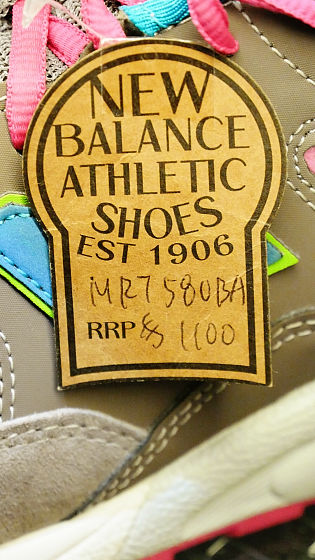 Furthermore, I will walk on the road more and more.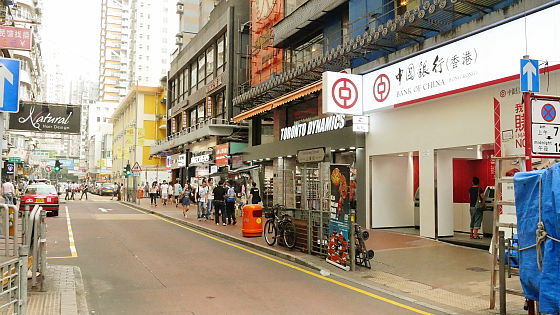 "TORONTO DYNAMICS" is a shop dealing with sneakers and outdoor goods.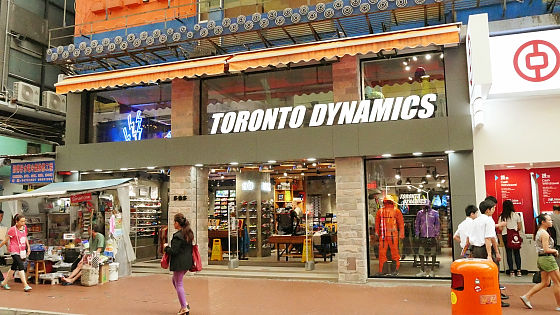 There was a backpack and sneakers for climbing near the entrance.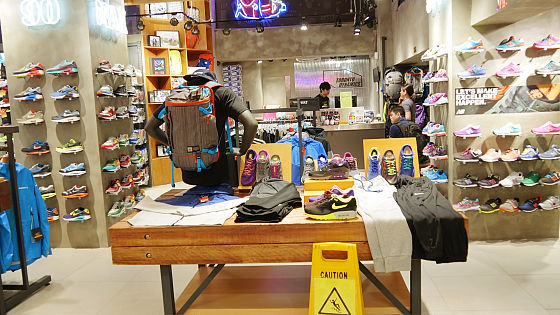 DUNKYaAIR FORCE 1Basketball shoes such as AIR WOVEN and KUKINI, high-tech sneakers, running shoes, New Balance shoes were also placed.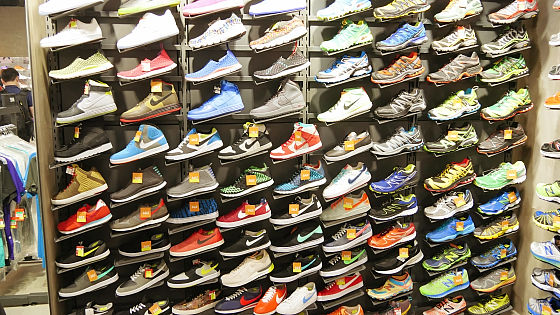 The price is HK $ 699 (about 10,000 yen). Considering the sale price is about the same price as Japan.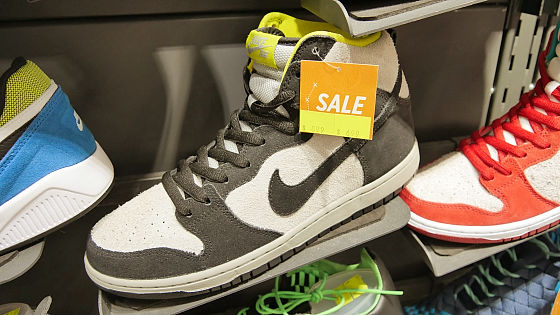 Looking further at the back ... ...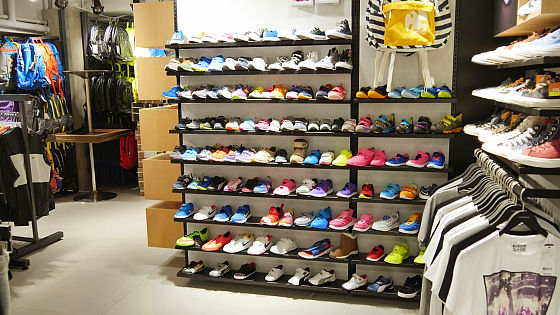 There were sneakers for children as well.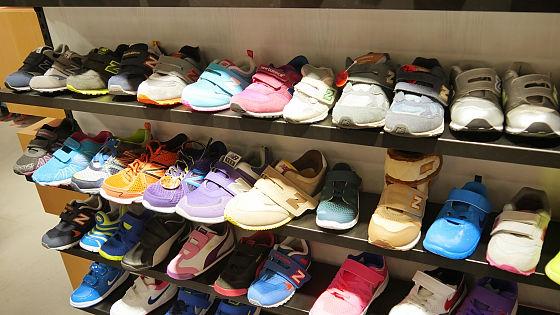 Running wear is enriched. There were many passengers in the city center of Hong Kong, so no one was running, but there were many people running in the park wearing training wear.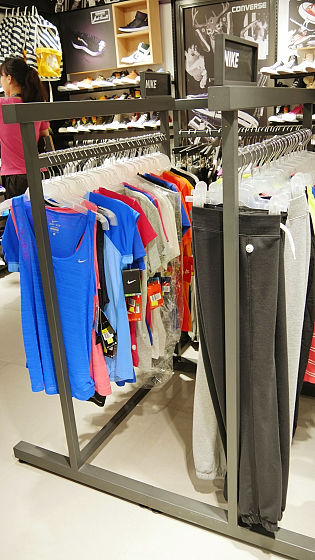 After walking down the street, founded in the 1990s, sneaker brand hit in Japan "DC shoesShops and ... ...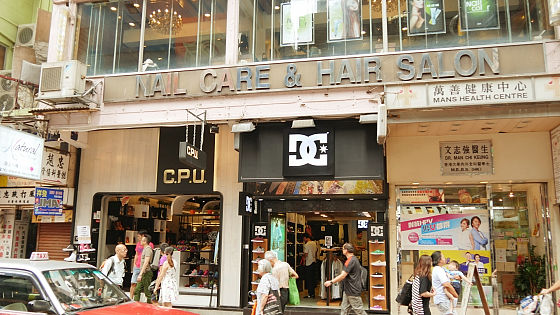 "Adidas" born in Germany and sponsored by Japanese national football team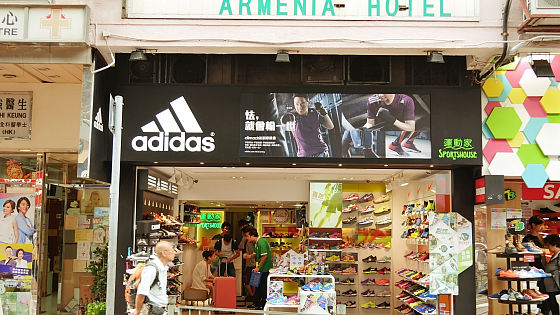 Boasting the second largest sales in the US "SKECHERSMany stores line up, such as.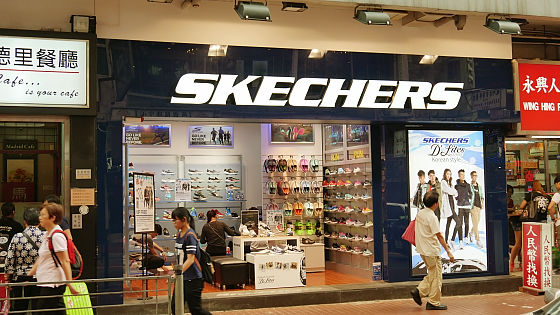 Looking at the store called "SPORT GALLERY" ......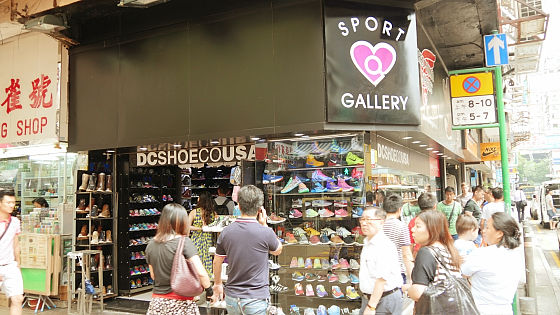 Adidas JEREMY SCOTT and Hong Kong-born actorEason ChanI found a model that collaborated. JEREMY SCOTT is wearing feathers and its design is fancy originally, but this sneaker is also making a pattern that makes the pattern feel lively and Chinese.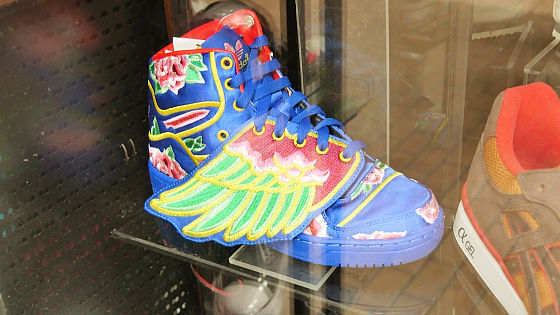 It was decorated with fancy high-tech sneakers.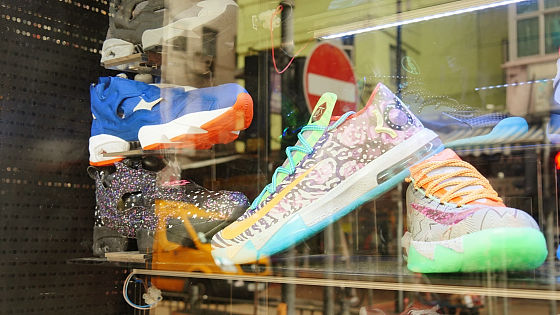 I thought Jobs would like New Balance sneakers, but it seems to be a bit different.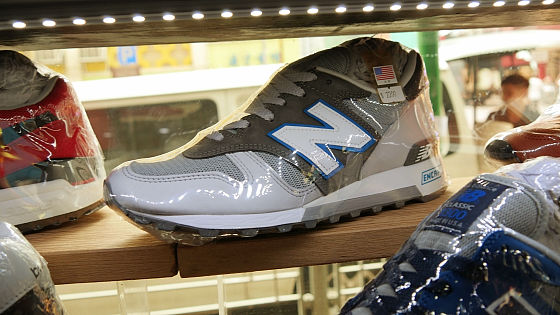 Try walking further inside the shop ...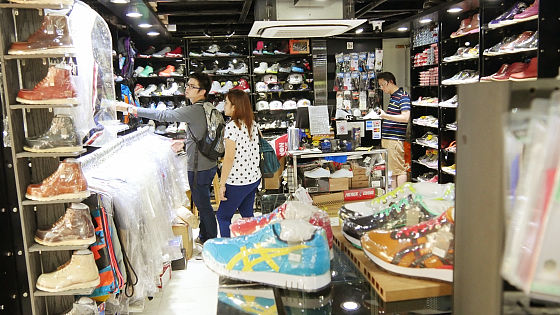 A large amount ofAir JordanThere was a place.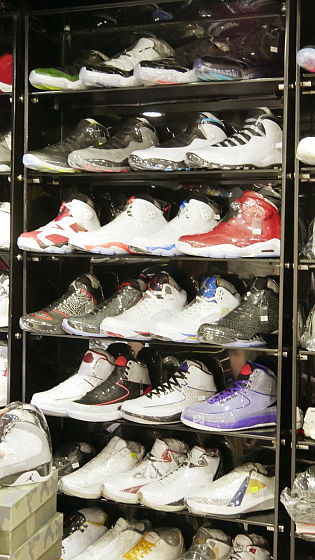 Nike's skateboard brand "NIKE SBAlso found.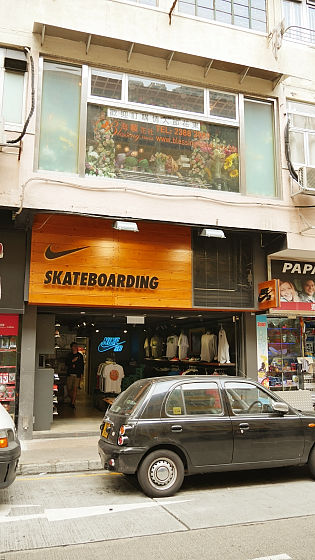 In the store there are spacious clothes for skateboarding ......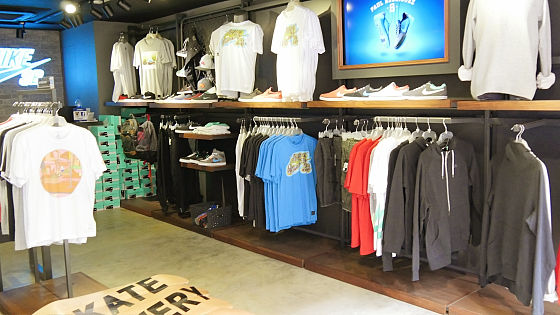 ZOOM AIR is mounted so that it can endure the violent movement of the skateboard, SB model sneakers using a thick fabric are placed.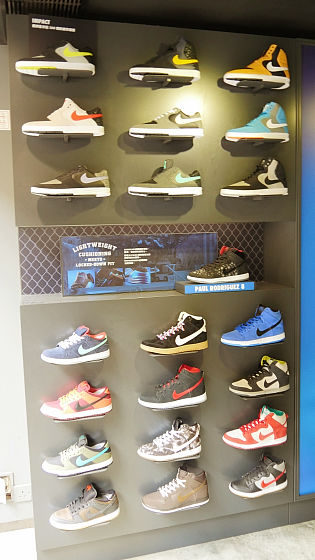 NIKE SB's sneakers are wider than ordinary NIKE sneakers and boast of high design quality, and it was also traded at a price exceeding 500,000 yen in a limited model.



NIKE SB is one of America's leading sneaker chain "Footlocker"It was connected with the affiliated store Da Hood.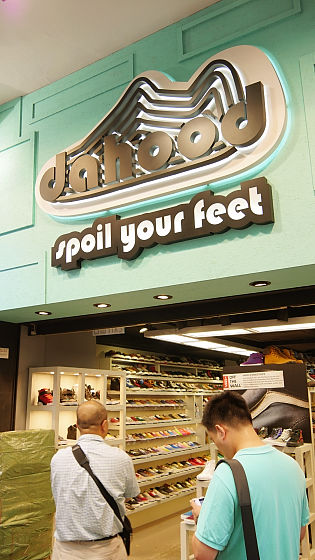 Numerous sneakers are on display in the shop.



Various colors of VANSAUTHENTICThere are lined up. Slightly shy shoes designed not to be seen in Japan are flashy.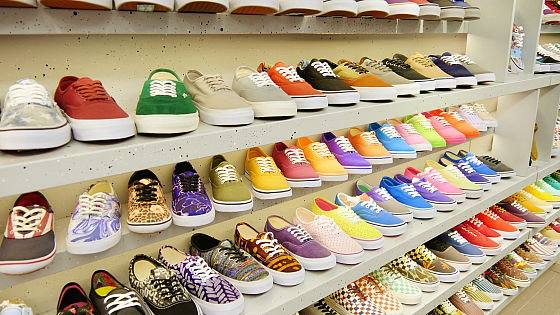 There is also a flashy super star with a snake pattern. Although it never seems to be seen in Japan at all, it seems to be said to be a Chinese sneaky sense.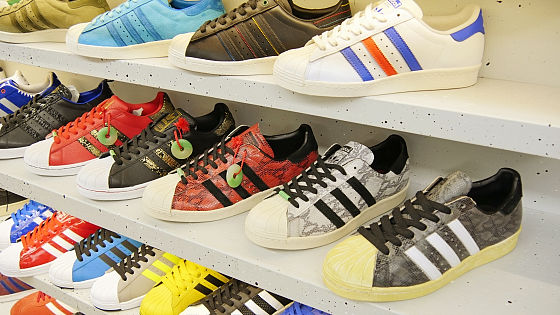 While I was born in the United States, I also found Converse 's shop under Itochu.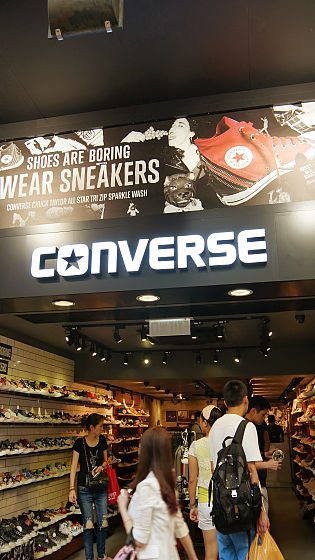 All - stars were lined up in the shop all along.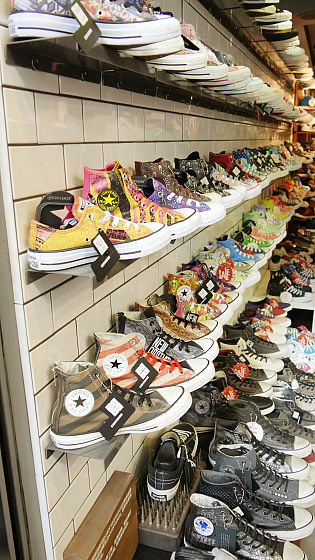 This model is also a model of color usage not seen in Japan.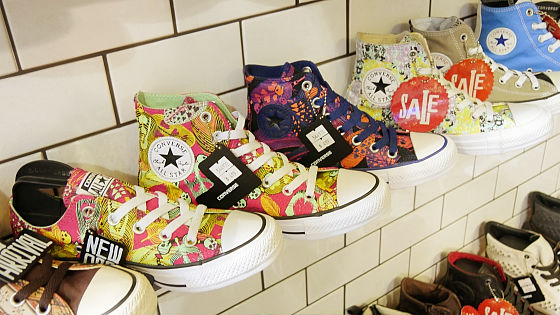 There was also a thick bottom sneaker.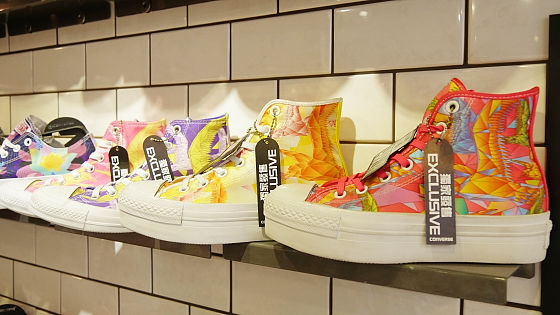 There was a stall vending a shoelace when walking further the market.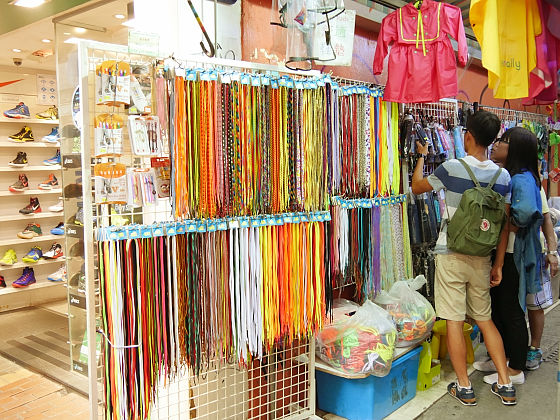 Although I sometimes see these shoelaces in Japan, I feel a little sense difference in selecting even one shoelace.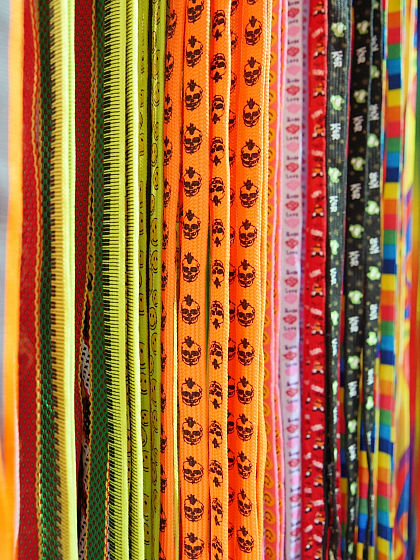 When I saw multiple sneaker shops this time, Hong Kong seems to be deeply popular with basketball and skateboard shoes, as many impersonal sneakers are sold more than Japan. In Hong Kong, the price of sneakers is about the same as Japan, but there are road shops of NIKE SB that are not in Japan, there are flashy sneakers that can not be bought in Japan, so if you like sneakers You may try it.