I tried overseas nomad in Asia · Summary of 6 countries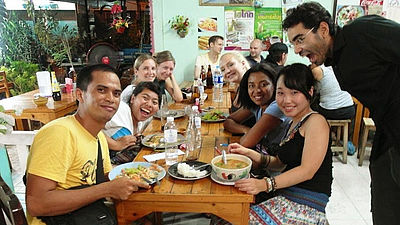 Nomad is "a way of working without a specific office" that has been established in recent years, but what kind of life will you live if you do Nomad in Asia? This series will be the last round of series.

Hello! Since April of this year, I have been traveling by changing the location (country) one month at a time while working with one computer.World newspaperA special reporterNanao Toyonagais. I would like to announce the impressions of each country in Hong Kong, Thailand, Laos, China, Malaysia, Cambodia that I spent in the last six months and the rankings due to dogmatism.

I was traveling like this. The backpack was 55 + 10 L of Millet, the total weight was about 20 kg.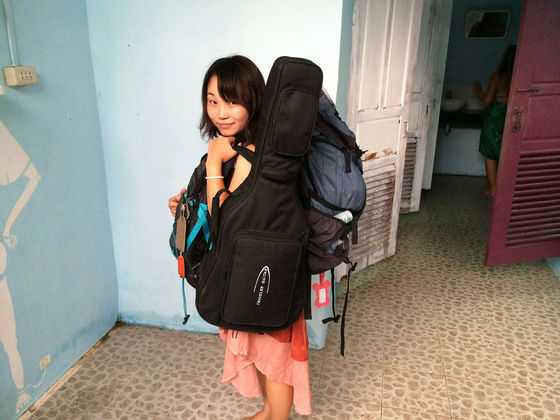 ◆1st country: Hong Kong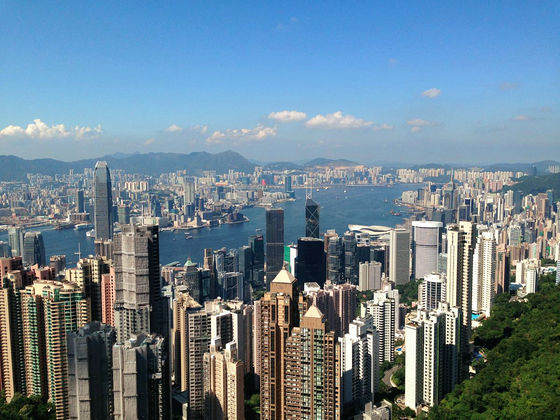 Hong Kong which started a nomadic life was a developed city almost unchanged from Japan, and I was able to live comfortably. Traffic is also well developed and you can basically go anywhere by train or bus. As a nomadic life I suffered from the height of rent and the price high, but it was a food heaven that enjoyed delicious drinking tea and rich international cuisine.

Speaking of Hong Kong, it is drinking tea.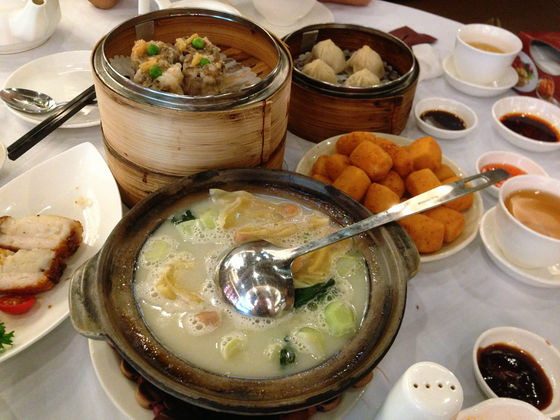 I also challenged soup with snakes.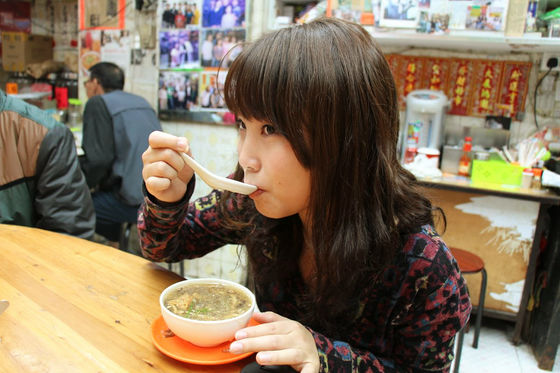 【Spending】
Rent: HK $ 6000 (approx. 80,000 yen)
Coworking space fee: HK $ 2000 (approx. 26,000 yen)
Transportation fee: HK $ 700 (approx. 9200 yen)
Food and living expenses: HK $ 4000 (approx. 52,000 yen)
Total: HK $ 12,700 (about 167,000 yen)

◆2 nd country: Thailand



In ThailandChiang MaiI stayed in. I felt that the quality against the amount paid, such as food and dwelling, is pikaichi. There are many foreign workers who work free as if there is a co-working space, and it was fun being easy for acquaintance.

My favorite papaya salad. The sweet taste became habitable.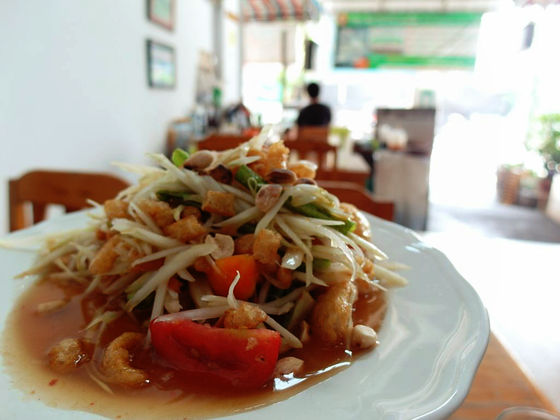 Thailand's co-working space. I was surprised and surprised.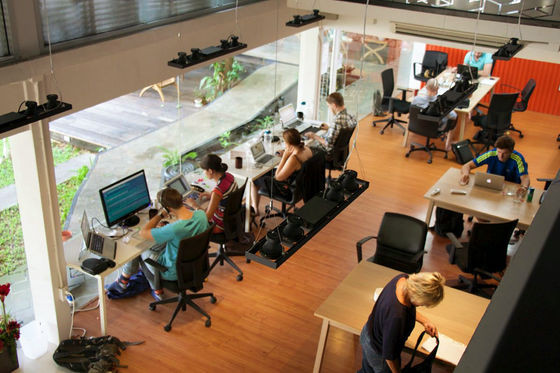 There were many dinner groups where foreigners gathered, and friends were also easy to make.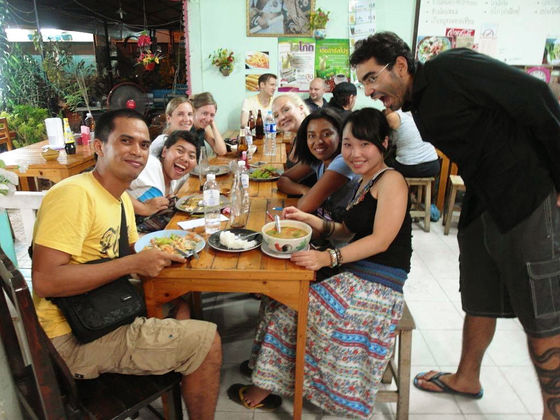 【Spending】
Rent: Guest house (110 Baht x 30 days) = 3,300 baht (about 10,000 yen)
Meal fee: 3500 Baht (about 10,500 yen)
Cafe, co-working space fee: 2000 Baht (about 6000 yen)
Play fee (sightseeing tour, etc.): 2000 Baht (about 6000 yen)
Transportation expenses (motorbike taxi): 1500 Baht (about 4500 yen)
Shopping cost: 1000 Baht (about 3000 yen)
Country movement fee (Hong Kong → Chiang Mai airplane fee): 3200 Baht (about 10,000 yen)
Total: 16,500 Baht (about 50,000 yen)

◆Third country: Laos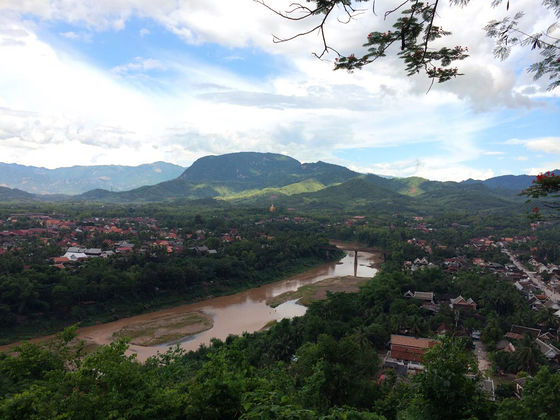 Laos'sRuang Parabarn (Luang Prabang)Then it was healed by the relaxed atmosphere in front of the Mekong River. The flow of time felt more relaxed than in Thailand. Amid such an environment surrounded by nature, there was a cafe with Wi-Fi air conditioner and I was surprised by the gap.

Speaking of food in Laos, it was an impressive buffet of all-you-can-eat. One dish about 150 yen.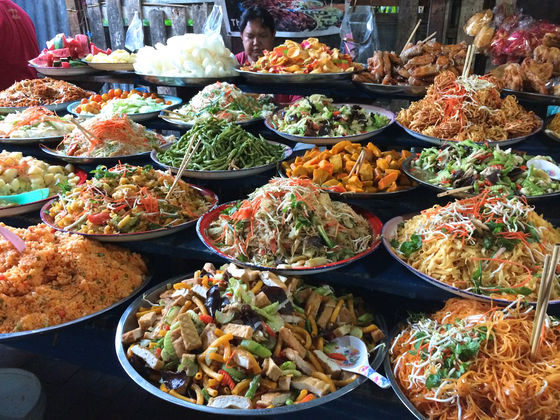 Working with a hammock while watching the river was my favorite.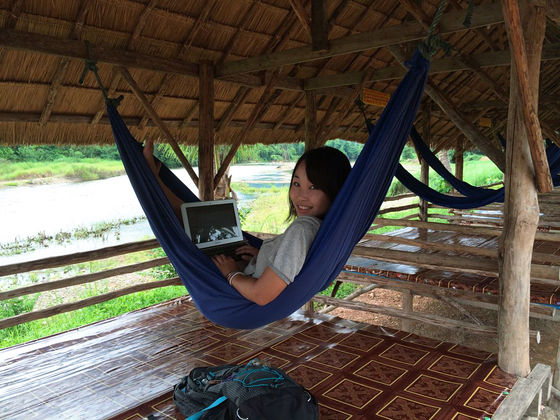 【Spending】
·rent
Ruang Paraban (Dmitry): 40,000 Kip (about 500 yen) per night × 10 days = 400,000 Kip (about 5000 yen)
Bambien (private room): 30,000 Kip (about 400 yen) per night × 10 days = 300,000 Kip (about 4000 yen)
Bien Tian (Dmitry): 30,000 kip (about 400 yen) per night × 10 days = 300,000 Kip (about 4000 yen)
Total: 1 million Kip (about 13,000 yen)

Meals, cafe fee: 900,000 Kip (about 15,000 yen)
Play fee (tickets for tourist attractions): 100,000 Kip (about 1300 yen)
Rental motorcycle cost: 15,000 Kip x 3 days = 45,000 Kip (about 600 yen)
Shopping fee: 100,000 Kip (about 1300 yen)

·Moving expenses
Country expense (boat transfer from Thailand to Luang Paraban in Laos): 400,000 Kip (about 5000 yen)
From Ruang Paraban to Bambien: 80,000 Kip (about 1000 yen)
Vientiane from Bambien: 50,000 Kip (about 635 yen)
Total: 2,675,000 Kip (about 34,000 yen)

◆Fourth country: China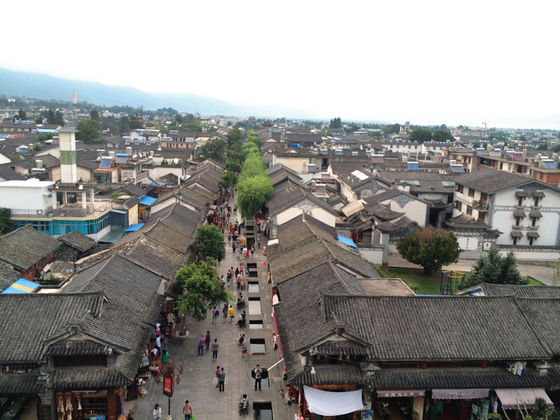 Renowned as a hippie town in ChinaDaliI stayed in. It was easy to spend in a cool climate because it is located at an altitude of 2000 m. People who live there are many free people, I was surprised by the appearance of Ron hair, dreaded hair Chinese. For foreigners, it was impressive that there were many bars and cafe owners. Vegetarian buffet which can be enjoyed at 70 yen and good cheaply enjoying delicious Chinese cuisine was good, but Internet restriction was inconvenient (In China, viewing of many sites including Facebook and YouTube is restricted).

It was fun to stay at a Chinese style hostel. I was surprised to enjoy this atmosphere at 400 yen per night.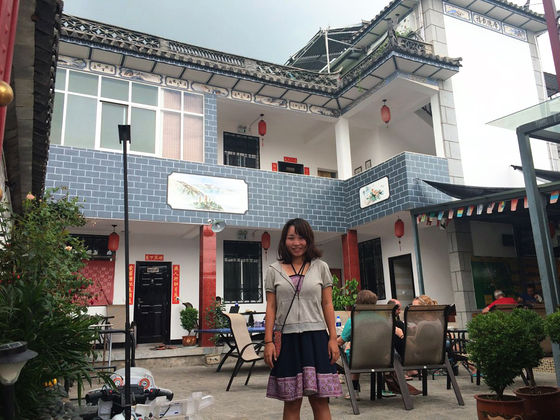 【Spending】
Rent (Dormitory): 25 yuan per night (about 400 yen) x 30 days = 750 yuan (about 12,000 yen)
Meals, cafe fee: 1,200 yuan (about 20,000 yen)

·Moving expenses
Country expense (a bed bus from Vientiane of Laos to Kunming of China): 700 yuan (about 11,500 yen)
Minibus from Kunming to Daiji 120 yuan (about 2000 yen)

Total: 2770 yuan (about 45,500 yen)

◆Fifth country: Malaysia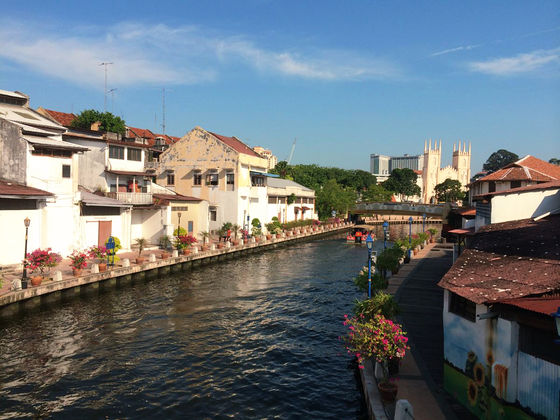 stayedMelakaSo it was good that we could go around the beautiful cityscape by bicycle. There were a lot of people who can speak English and it was a good impression that I got a lot of communication with local people. Malaysia is a multi ethnic country, Malay, Indian and Chinese Malaysians are living, so we were happy to be able to enjoy the food deliciously and cheaply with Malay, Indian and Chinese.

At an Indian restaurant, I ordered a set with vegetable curry on top of the banana leaf. It is 150 yen in this amount. The substitute is also free.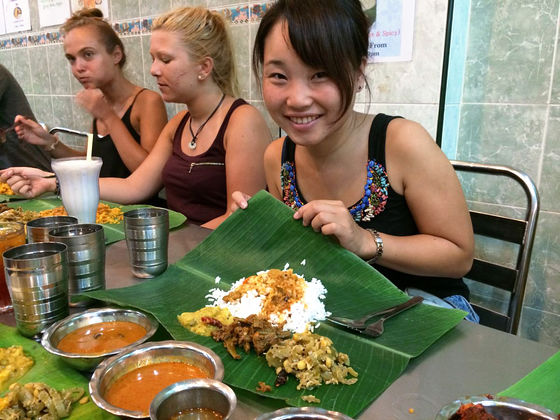 On the weekend I enjoyed the night market.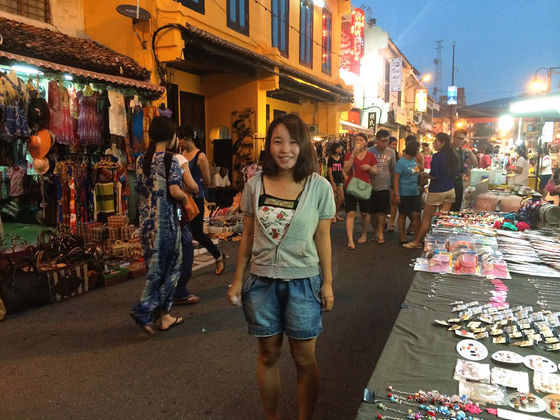 【Spending】
Rent (hostel's private room): 10 ringgits a night × 30 days = 300 ringgit (about 10,000 yen)
Meals, cafe fee: 450 Ringgit (approx. 15,000 yen)
Transportation costs within Melaka: None
→ Bicycle free rental at the hostel + for almost walking movement

· Travel cost to Melaka
Country movement expenses (from Dali of China to Kuala Lumpur): 9697 yen
Bus from the airport to Melaka: 35 ringgit (about 1100 yen)
→ I used a high bus with a massage chair and it got higher, but there seem to be a cheaper bus as well.
Total: About 36,000 yen

◆Sixth country: Cambodia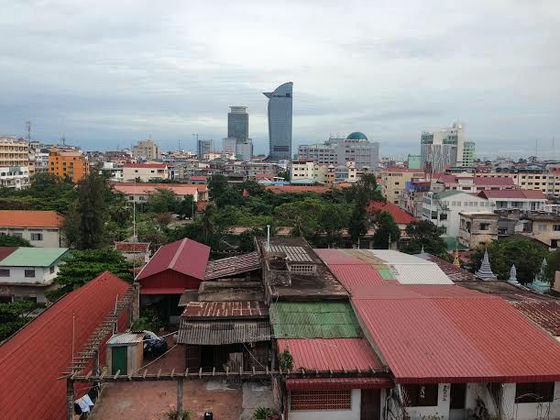 Cambodia often heard the name as a country that will grow from now. Capital cityPhnom PenhThen I thought that future developments are pleasant as new aeon malls can be made, or apartments and new shops construction rush.

This meal is like this. It is gentle on the whole, it is seasoned to suit the Japanese mouth.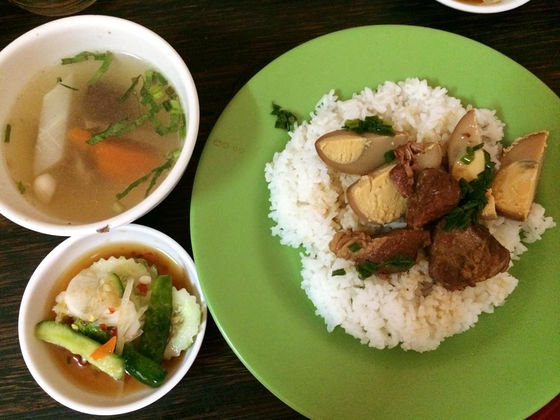 Work in front of the river.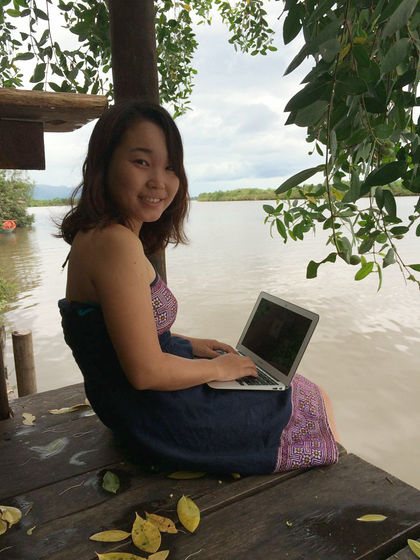 【Spending】
Cambodian entry visa (1 month): $ 30

·rent
Hostel's dormitory (with air conditioning): $ 5 night × 20 days = $ 100
Hostel dormitory (with fans): $ 3 night × 10 days = $ 30
Coworking Space: $ 100

Food expenses: $ 200
Transportation (bicycle purchase): $ 30
Motorcycle Taxi & Tuk Tuk etc: $ 30
Play fee: $ 40
Total: $ 560

◆ Ranking arbitrarily
I wrote the ranking of the country I stayed with my own accord.

Residential ranking
1. Thailand
2. China
3. Malaysia

Chiang Mai where there were many monthly apartments is No. 1. Because it is also popular as a foreign retiree, I was surprised to be able to rent a condo from 10,000 yen a month in cheap places.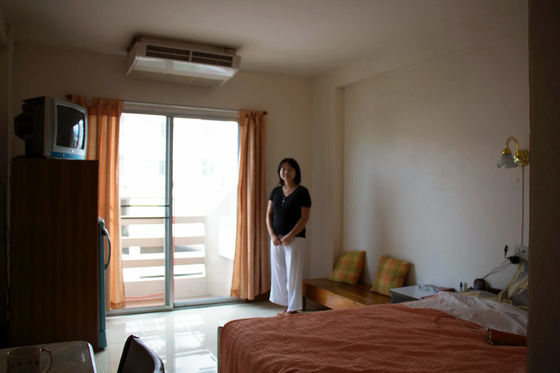 Ranking where food was delicious
1. China
2. Thailand
3. Malaysia

First place is China. It fits my mouthful of Japanese people. In addition, compared to Southeast Asia where many restaurants set a high price for foreign tourists, there were many shops targeting Chinese tourists in China, so the price of food was cheaper than imagined It was saved.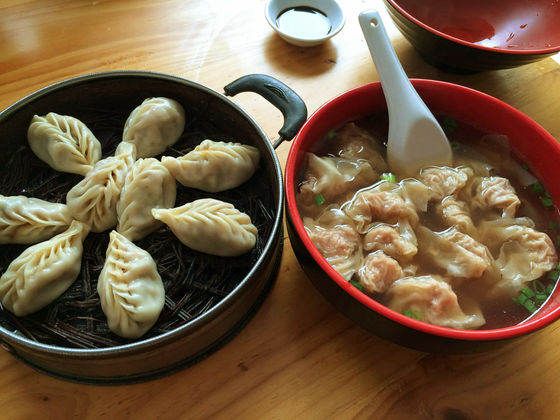 English-speaking rankings
1. Hong Kong
2. Malaysia

In a country where English is comfortable, I enjoyed having communication with local people.

Overall Nomad Ranking
1. Thailand
2. China
3. Cambodia

I like Chiang Mai in Thailand in terms of its good quality against price depreciation. Chiang Mai is the second largest city in Thailand, and I like the atmosphere that is not too urban and rural.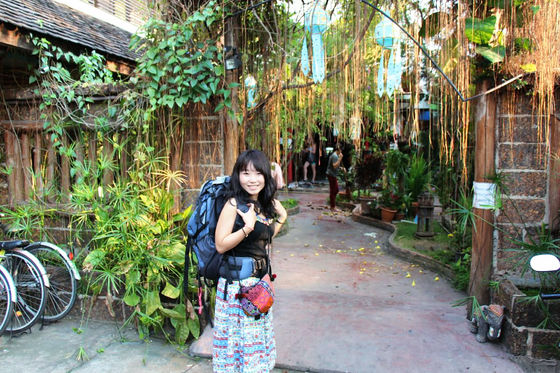 ◆ Nomad overseas summary
Originally scheduled to continue traveling "oversea nomads" for one year, but due to circumstances it will be over in half a year. For half a year, when I lived in various countries every month, I felt it was again "I imagined it is different from actually living". Some people were living a hippy life in China, and in Cambodia where there was only a poor image such as "Build a school in Cambodia", I saw some people riding luxury cars. Also, even if we enter the same country, we felt the difference in living style among the cities even in the same country, as in the atmosphere of Tokyo and Okinawa.

I feel I became to understand more about herself half a year ago and now, such as what kind of environment you feel "comfortable" and what is "important" for you. Nomadic life having longing admiration also has a pleasant experience of being able to eat such a new encounter with various people, a food that I had never seen before, but also to feel loneliness and instability more than I imagined Many again, I felt "I do not know without trying anything". I will carve what I learned in the last six years and I want to go forward.

Statement · Interview: Nanao Toyonagahttp://jp.nahokotoyonaga.com

Supervision: World newspaperSekaishinbun.net