I made a nomade in China and the image changed completely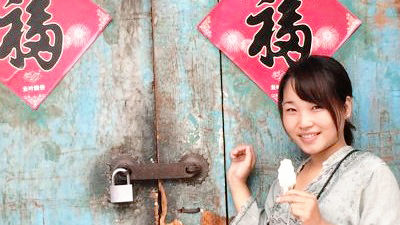 "Nomad is a way of working without a specific office" that has been established in recent years, but what kind of life will you live if you do Nomad in China? I actually tried it.

Hello!World newspaperA special reporterNanao Toyonagais. From April this year I am traveling by changing the location (country) one month at a time while working with one computer. Following Hong Kong, Thailand and Laos, China's Dali is chosen as the 4th nomad staying country.

The reason why we chose China's Dali is that in the countries I stayed so far I could not make it easy to talk with local people, so if I could speak with more local people using Chinese I was studying at university Because I thought. In addition, I made friends with many Chinese tourists in Laos, I learned that they came to Laos by bus, decided to go on land with a great deal of time. I think that it is a good place not to take a ticket in advance in order to change the destination with the mood at that time.

The streets of Dali. I liked the atmosphere of the roof.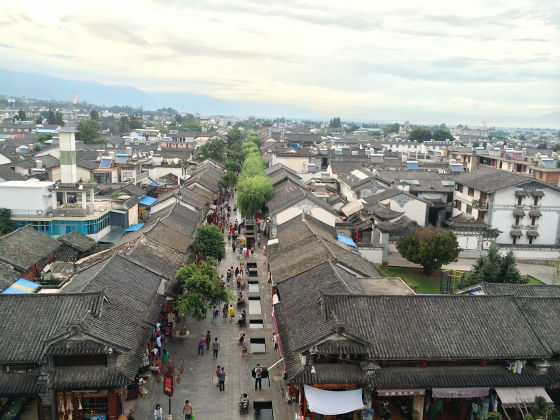 ◆ Food circumstances in China
What I was attracted to staying in China was "meal" anyway. There were many kinds of Chinese cuisine, and I did not get tired of everyday meals at all either.

In addition, I thought that the price would be higher than Southeast Asia, but in reality many restaurants in Southeast Asia are targeting foreigners, whereas in Dali, the restaurant that targeted Chinese tourists is mainly reasonable I was able to enjoy the meal. (Instead, there were many restaurants without an English menu.)

Classic wonton soup, 6 yuan (about 100 yen)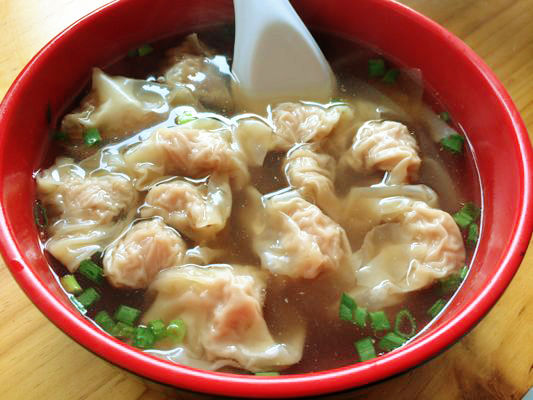 Noodle with mochi texture, 7 yuan (about 115 yen)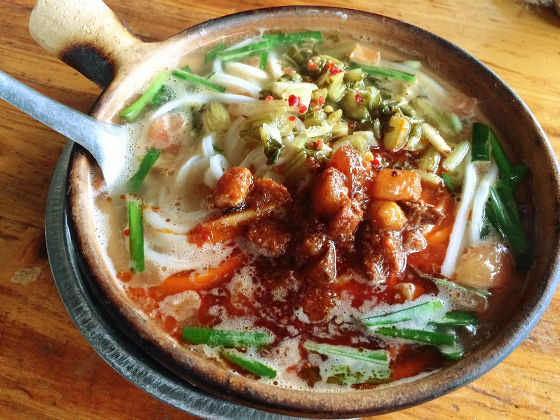 Vegetarian restaurant which passed well. It is a substitute freely at 5 yuan (about 80 yen) once! At first it was cheap and I went through, but the next day I ate a lot of vegetables, I noticed that my body was light and in good condition.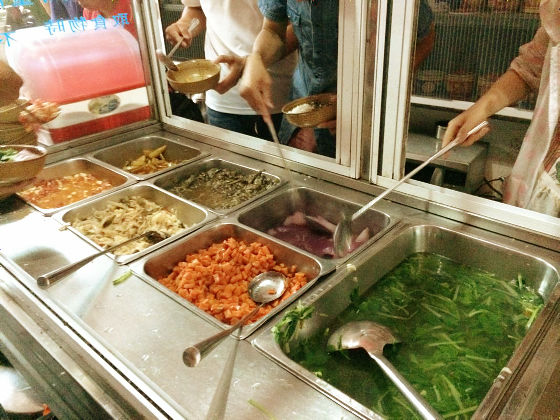 Suddenly, if you go here at noon and night, the food expenses are 10 yuan per day (about 160 yen). "It would be unlikely that you would starve to death if you were in trouble with this" (laugh)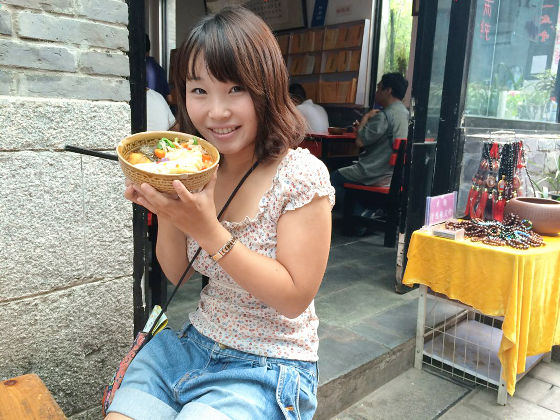 There were only cafe and sightseeing spots, there were many fashionable and cute cafes. The image of China inside me has changed a bit altogether.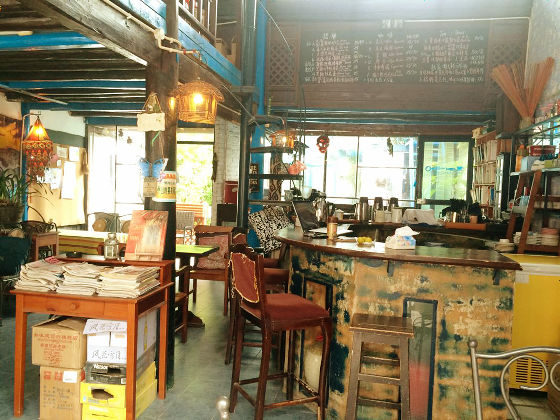 ◆ Dwellings in China
In China, I stayed in the hostel dormitory for 1 month. Because it is 25 yuan (about 400 yen) per night, we were able to live at 750 yuan (about 12,000 yen) even for one month stay. The hostel where I stayed was a lot of people staying for a long time, and when staying for more than a month I was able to stay a single room with 1000 yuan (about 16,000 yen). I found a signboard of 300 yuan per month (about 5000 yen) in the town.

When long-term stay such as Nomad life, it is recommended to confirm in advance whether there is benefit due to long stay. Also, since there are many long-term residents = cheap and comfortable, there are many possibilities, so I think that it is good to search in the internet etc. beforehand.

Hostel with Chinese style exterior.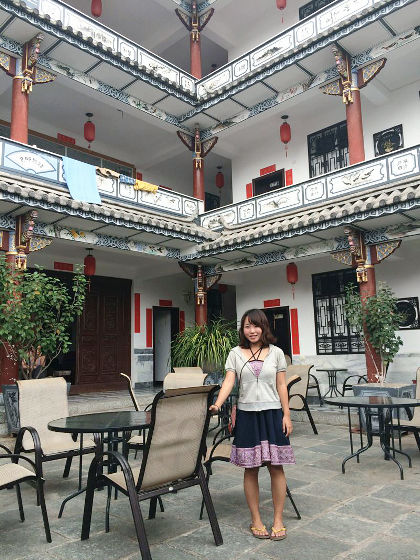 Inside the room. The bed was spacious and easy to spend.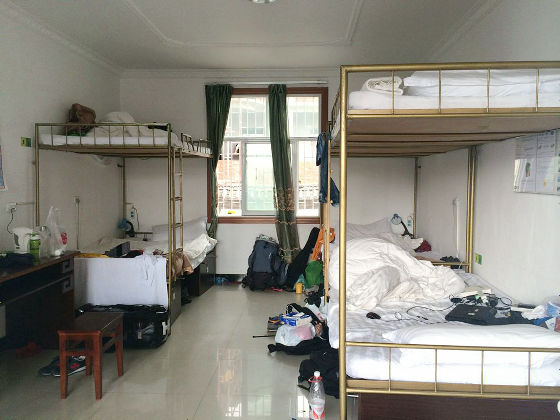 ◆ Internet situation in China
In China, access to many sites such as Facebook, Twitter, YouTube etc. are restricted so you need to use VPN for comfortable internet. Depending on the hostel, there are lodging destinations that are originally connected via the VPN Internet, so if setting is troublesome, I think that you can choose accommodation destination based on that.

◆ One day with Chinese nomads
8 o'clock: Wake up. I usually order breakfast at the hostel and eat it with pickles. White rice 1 yuan (about 16 yen) + pickles 1.5 yuan (about 25 yen)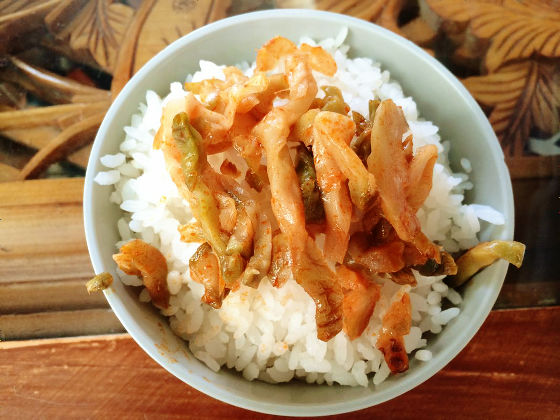 9: Work at my favorite cafe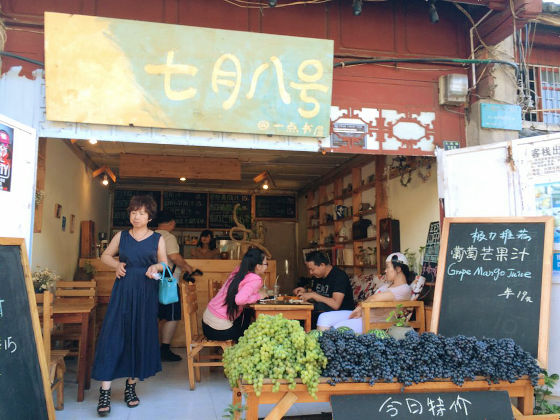 12 o'clock: lunchtime. Noodle with mouthfeel with mochi. It is a texture that I have never tried in Japan. 7 yuan (about 115 yen).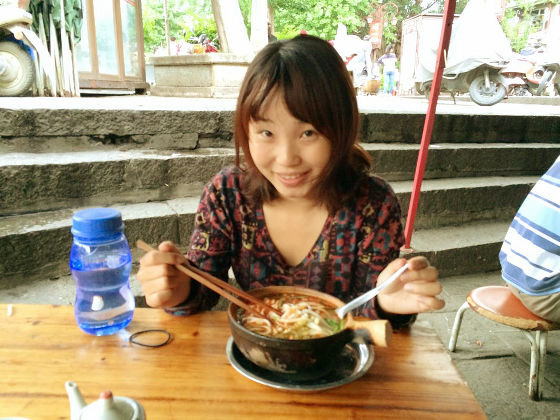 13 o'clock: Because it is hot, I work in the common space (indoor) of the hostel.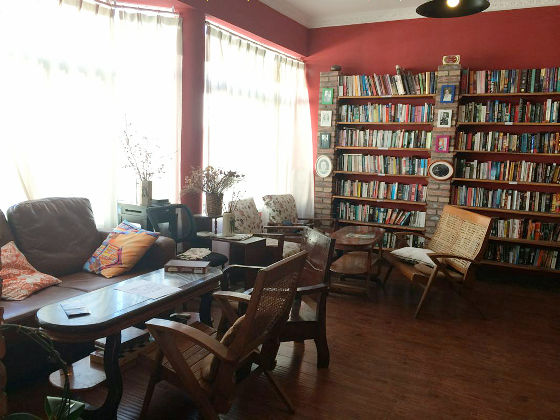 18: Go to a vegetarian restaurant. Porridge comes out depending on the day, different vegetables come out and the variety is rich.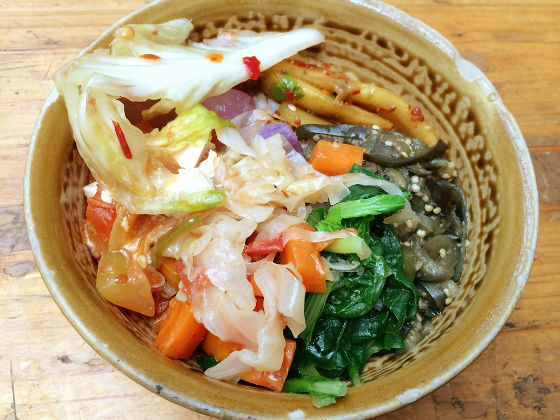 20: Take a walk in the park. Parks in China are lively with the elderly dancing dancing, playing mah - jong.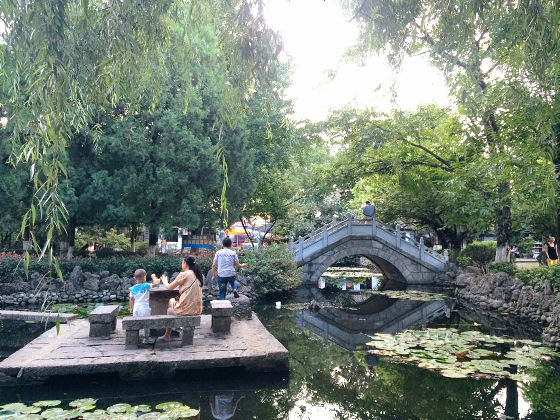 22: Work at the hostel's shared space.



People who met in China
In China, I became friends with girls of the same generation.

Bilinge recently began selling lemon juice. I made a stand with all my own power, so he seems to be delighted to be able to make money from there. "I am busy but I also like customers, so now I am a ranking director" was impressive.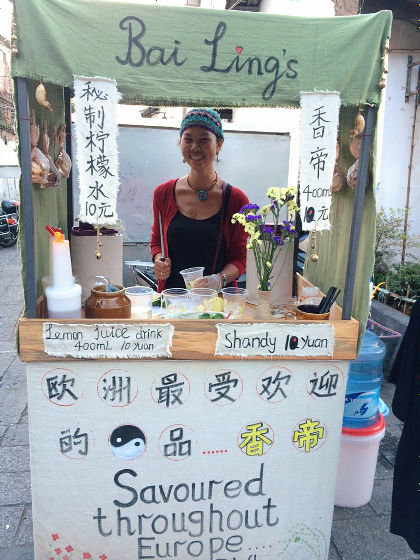 A girl of the same age. Originally I worked at a nail salon, but I have a strong desire to do a job without a boss, he seems to have switched to life to buy things and sell it myself. In front of the shop I was inspired by the figure studying while working on a sign that "I teach Chinese, I teach Chinese."



◆ China Nomad Weekend Edition
To Saikai near the city. I was overwhelmed by the blueness of the sky and the lake.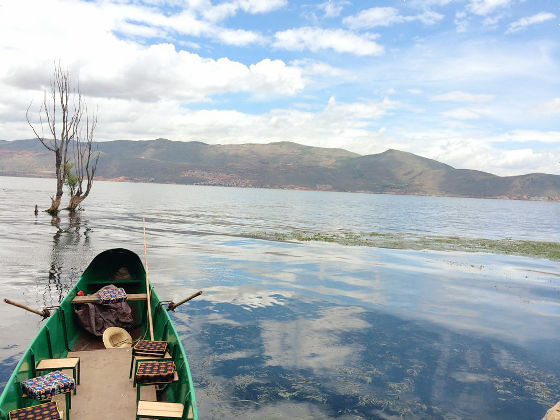 Go to Kiko in the next village.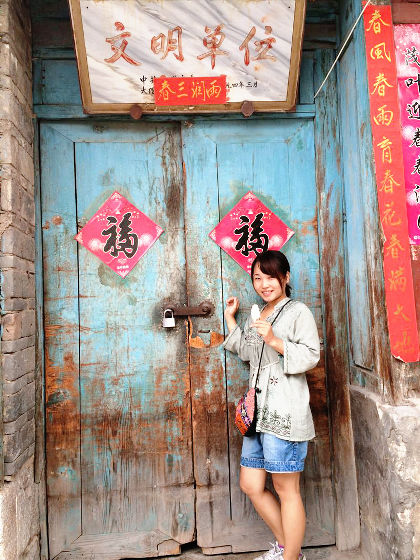 ◆ Nomad's life balance in China (1 month)
【Spending】
Hostel dormitory: 25 yuan per night (about 400 yen) x 30 days = 750 yuan (about 12,000 yen)
Meals, cafe fee: 1,200 yuan (about 20,000 yen)

·Moving expenses
Country expense (a bed bus from Vientiane of Laos to Kunming of China): 700 yuan (about 11,500 yen)
Minibus from Kunming to Daiji 120 yuan (about 2000 yen)

Total: 2770 yuan (about 45,500 yen)
(Overseas insurance subscribes to 100,000 yen annually)

【income】
Contribution article (4 media): tens of thousands of yen
→ I contribute to 4 media including GIGAZINE such as travel articles, Asian IT circumstances, articles about English learning etc.
Blog advertisement income: thousands of yen
→ Personal blogOverseas Nomad Girls ~ Nahoko's Way ~Adsense and Amazon affiliate advertisement revenue in (Japanese + English).
YouTube advertisement revenue: thousands of yen
→YouTube channelWe distribute Japanese, English and Chinese videos.
Mail magazine income: Thousands of yen
→ "Overseas Nomad Girls Diary" We publish a diary of daily Nomadic life as an e-mail magazine.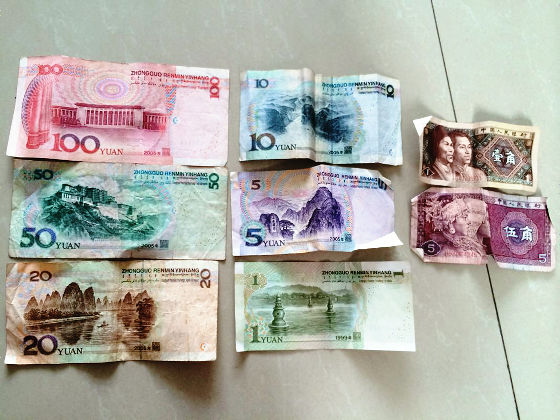 I managed to make it profitable thanks to contributed articles this month, but I would like to emphasize that I can earn even my own media such as blogs and YouTube.

◆ China Nomade Summary
China's image has changed completely in China's Nomadic life. I have been studying abroad in Beijing before, but Daishi was free and relaxed air flowing and I learned that even in the same country it is different. When choosing a country to live, I think that it is important to think about what kind of atmosphere you want to live in the same country.

Also, there is a style that works by selling things by individuals, people who live long even for foreigners have owners of the hostel, bars, people who operate a necklace shop, and stimulation as to whether there is such way of life became.

Next time, I will fly to Malaysia. I am looking forward to living in a country mixed with Malay, Indian and Chinese culture.

Statement · Interview: Nanao Toyonagahttp://jp.nahokotoyonaga.com

Supervision: World newspaperSekaishinbun.net