I enjoyed Tokachi wine under the blue sky without having to drink "Ikeda Town Autumn Wine Festival"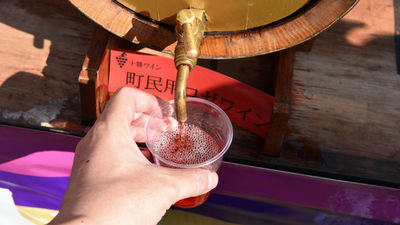 Enjoying wine while eating meat under the blue sky .... It is possible in "Ikeda Town Fall Wine Festival"."Grilled beef" using three cowsYaTokachi beef charcoal BBQ all you can eatAlong with it, I enjoyed plenty of wine.

There are four types of "Precious blend" "Red" "White" "Rosé" of Tokachi wine and special grape juice. Of these, precious blends will be offered in limited quantities from 11, 12 and 13 o'clock.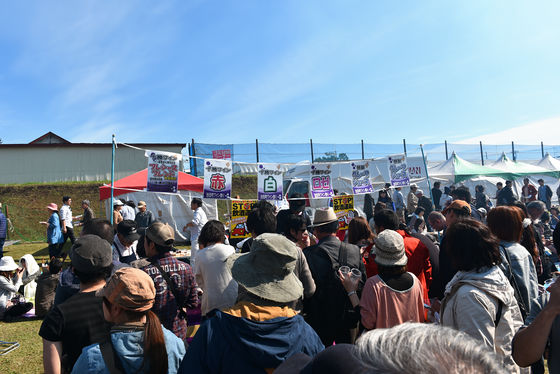 Such a barrel is prepared and plenty of wine is contained in it, twisting the bottom stopper and pouring as much as you like.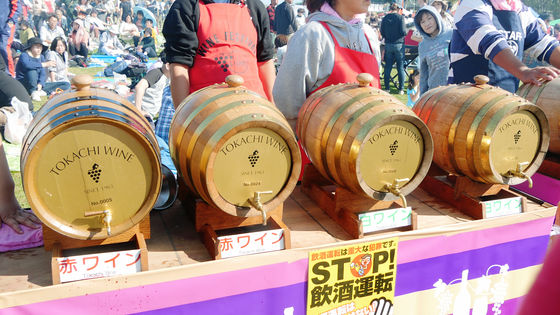 Since grape juice is not a barrel, you can tell immediately.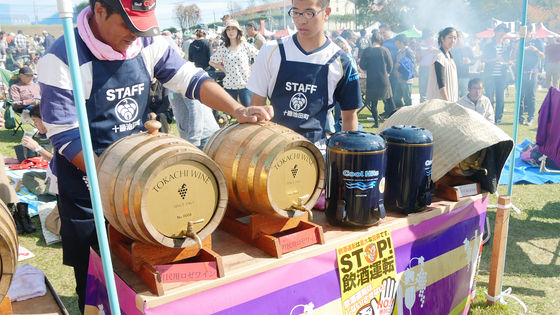 In two of the venue the red wine pours from the large barrel. The contents are the same, but 8 people can pour wine at the same time.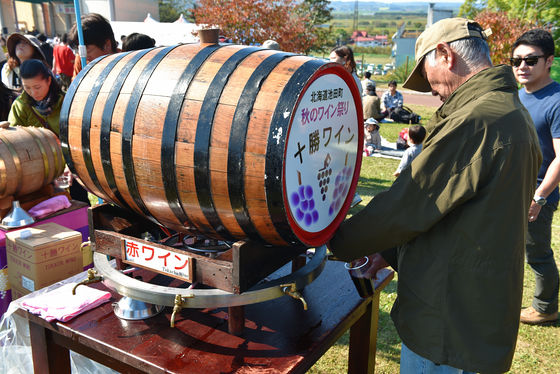 Mr. Tadayoba. The table is dyed in red wine color.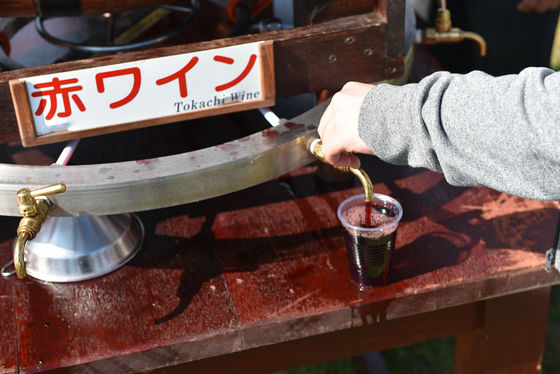 So this is red wineThe cup red. "The taste of medium bodied, the balance of acidity and bouquet is moderate wine", and there is astringence, firm taste. It is perfect as it is an event to eat meat gutsuri.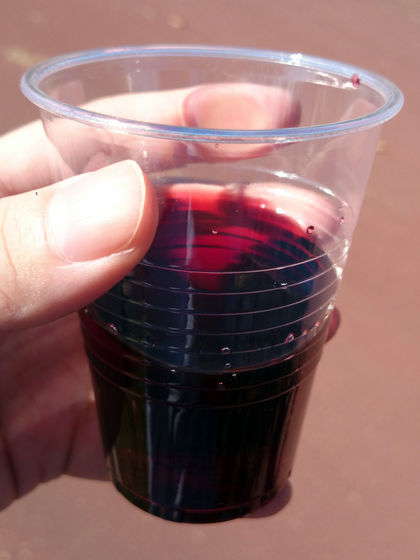 Next, I challenge "rose wine for townspeople" that it is a synonym of Ikeda-machi town making.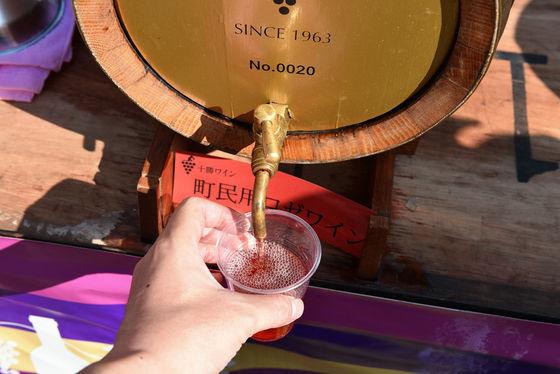 It is said that it is dry wine, but the mouthfeel is softer than the red cup, and you can drink it with just wine.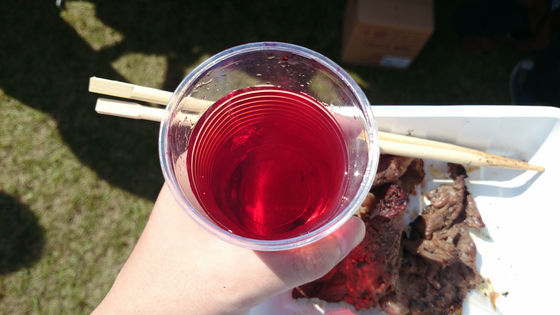 And tocop white.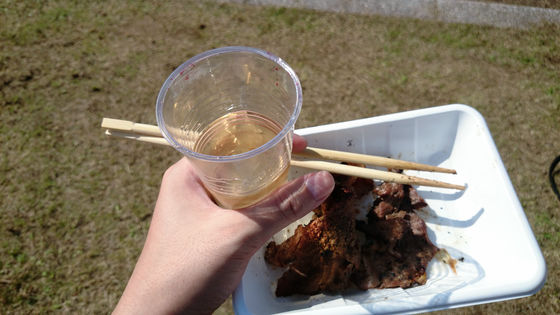 It is a fruity dry wine, which can also be drunk guigui. Wine to drink under a clear sky is the best, but be careful as you drink too much.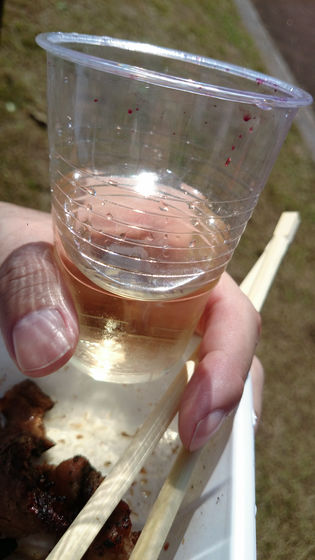 And the remaining wine is precious blend. Although this is an item not listed in the pamphlet, it is also possible to wait more than 10 minutes since the queue is made before the start of offering.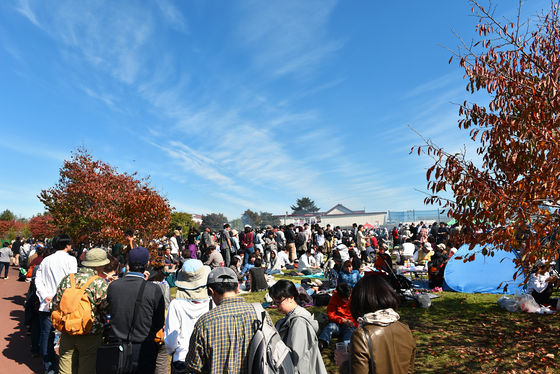 Pour a "precious blend" from a wine barrel - YouTube


Precious blend is deeper in color than red. The taste is less astringent than the cup and has a taste of sour taste.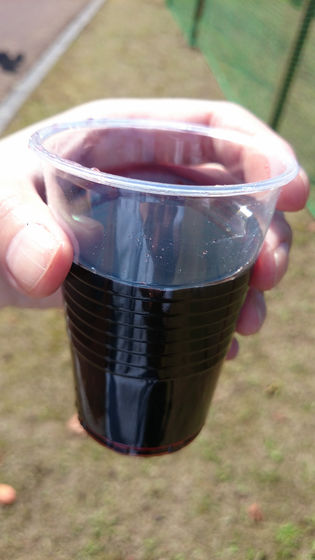 This is a special grape juice.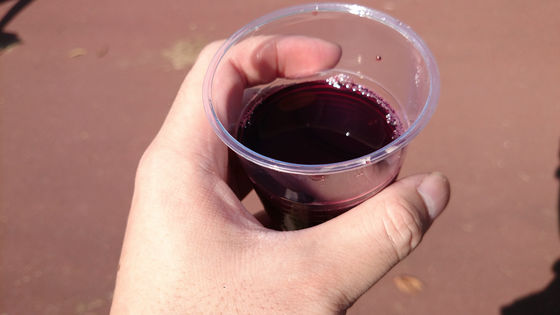 It is delicious with plenty of sweetness of grapes, but maybe a bit taste to match with meat.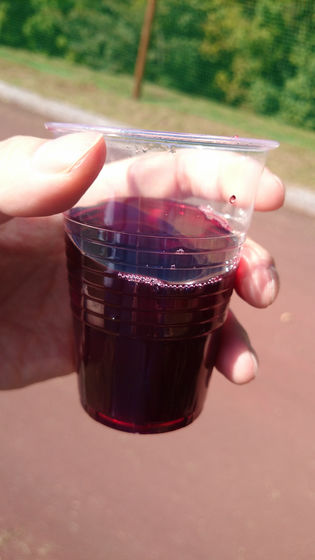 By the way, although you can receive plastic cups at the entrance, people who say "break glasses" are sold for 500 yen in the hall, so people who say "no drinking wine in cups" will use it There are ants too. Some people brought in glasses by themselves.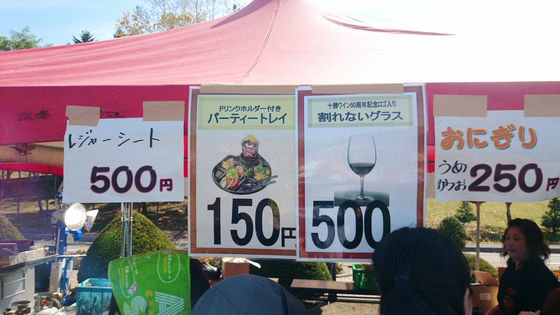 People who are planning to drink wine by saying "Let's stop drunk driving absolutely," please secure another driver or come by public transport such as JR or bus.