How different is the pig bone ramen between Japan and Hong Kong? I tried to eat actually compared with "pig pig"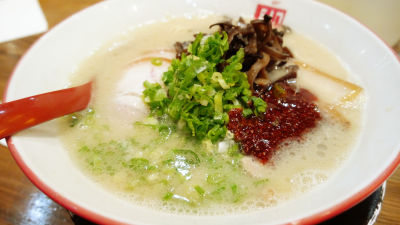 Ramen is a Chinese-born food, but various arrangements such as soy sauce, salt, miso, pig bones etc. have been added in Japan, and Japanese ramen shop now has branch offices in major overseas cities and Asian countries. Having a head office in ShibuyaPig's king"We are opening branches in Asian countries with foothold in Hong Kong store opening. I was concerned about the difference between what I was offering in Japan and what I was offering overseas so I tried eating at both stores.

Ramen calm
http://www.n-nagi.com/

Pig's king
http://www.butaoramen.com/

Ramen Nagi Pig's address is "Tokyo 1 Shibuya-ku Higashi 1 - chome 3 - 1" near Aoyama Gakuin University and Kokugakuin University.


First of all, I arrived at the main shop in Japan, Shibuya Ramen calm pig.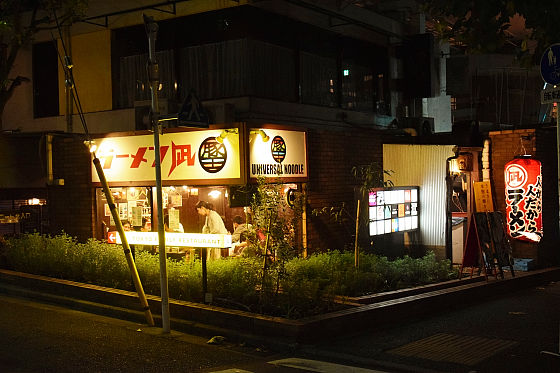 Menus are also lined up in front of the shop.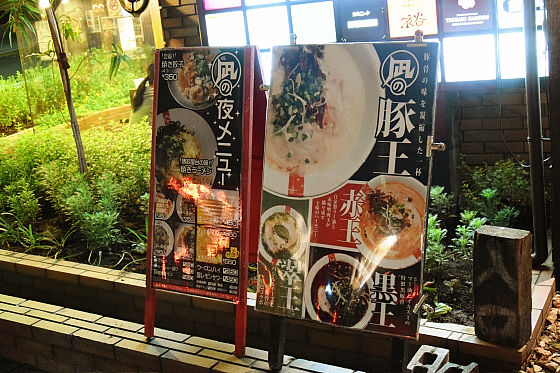 Menu is normal "pig king" ·Oil oilThree kinds of "black king" with "red king" with red flavor oil on it are basic.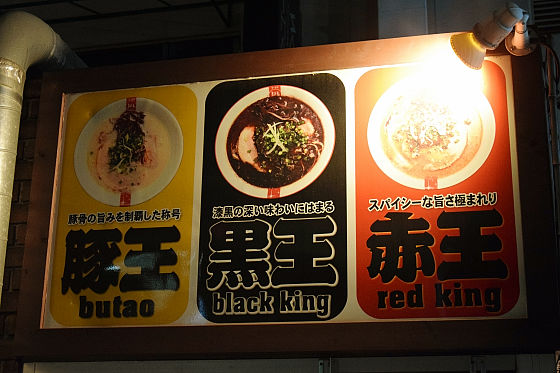 There is a menu called "explosion substitute" that can be replaced by 100 yen up to 10 balls. It seems to be good for those who eat big.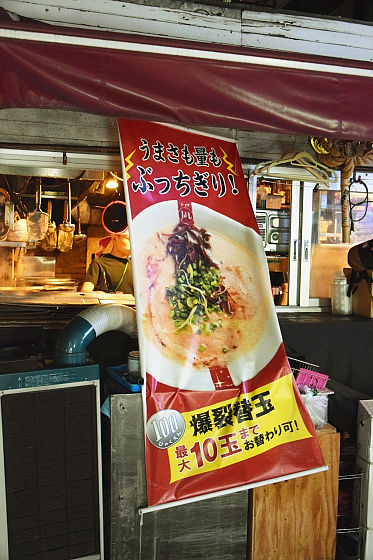 Bought a normal pig king (810 yen including tax) at the ticket machine and went to the seat.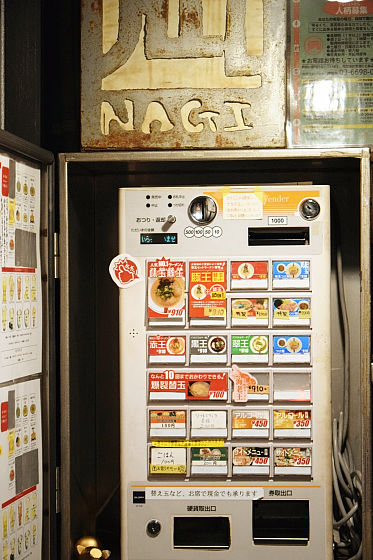 Slightly old building was renovated, and compliments are not beautiful in the store as well.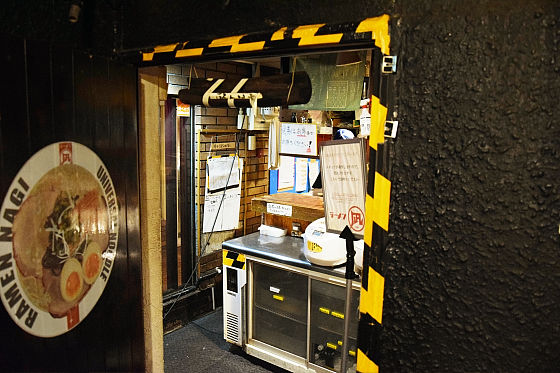 Inside the store there are seats that can sit side by side and a table seat, in total less than 30 seats.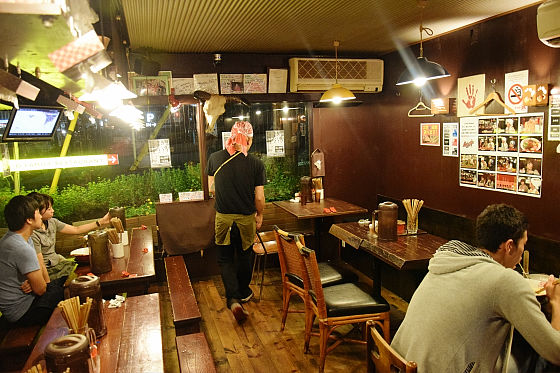 The kitchen is also a little messy.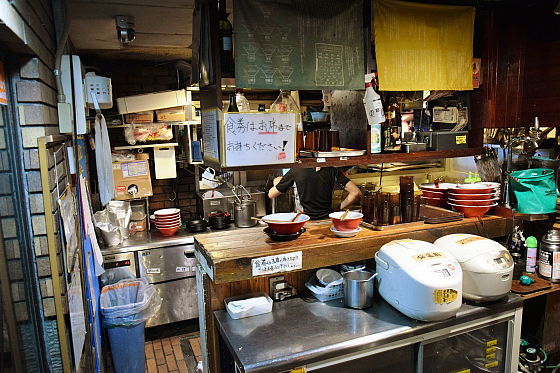 Ramen arrived before sitting in the seat and doing 5 minutes.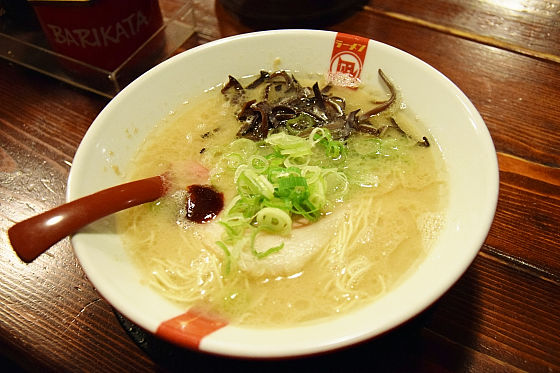 Hakuraku in ramen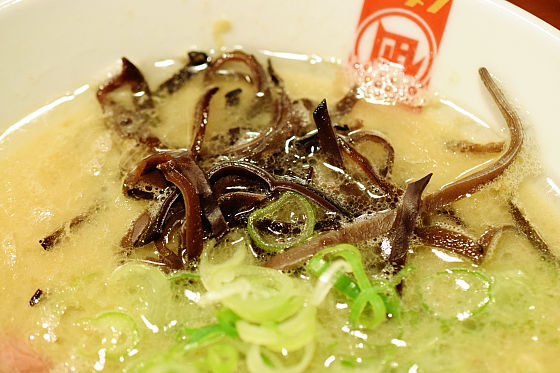 A flavor oil, a blue onion, and a char shoeu are on it.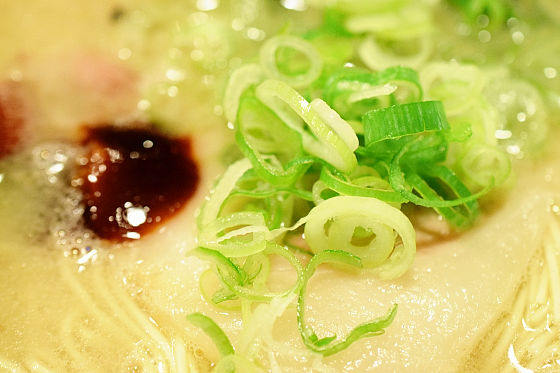 The soup was covered with oil.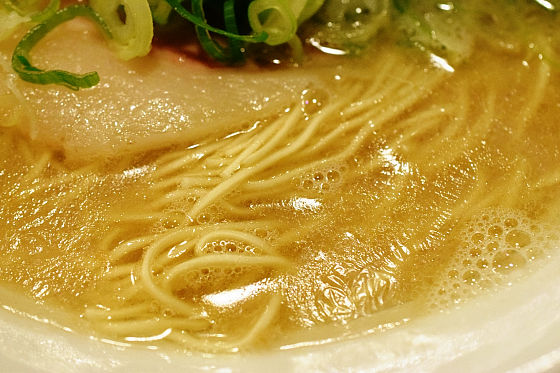 First of all, when you drink soup, you will feel the sweetness of pigs and seasoning,IchiranPork bone soup close to the taste of. Although it is not bad, the viscosity is not high so much, it is finished in easy-to-eat pork soup which does not have smells and habit, but the floating oil was slightly overpowering.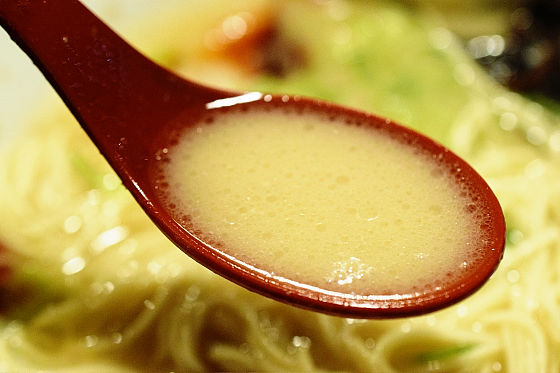 Noodle is slim and made to tangle well with soup. A slightly hardened texture makes you feel Hakata.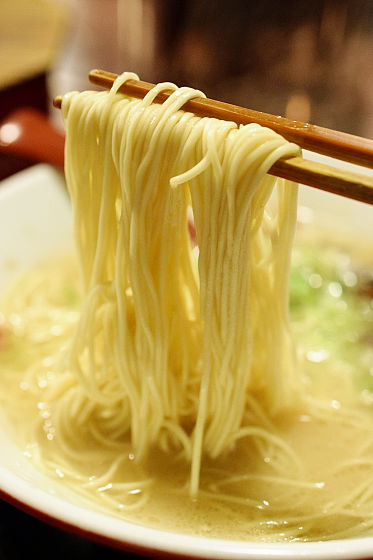 When flavor oil is mixed it turns into a bitter taste. The sweetness of the soup and the spicyness of the peppers are outstanding combinations, the smell of sesame oil was also felt intensified.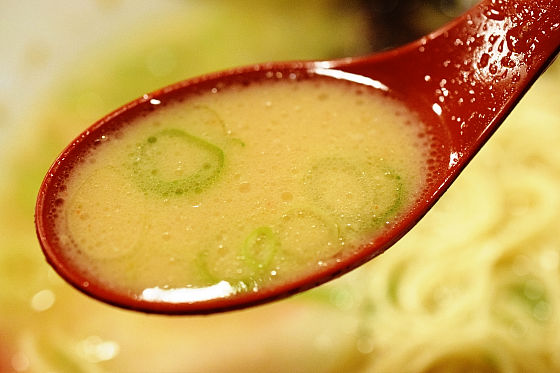 Chishawey was somewhat greasy.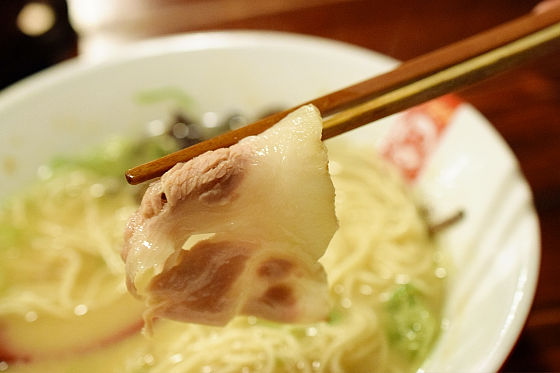 When eating together with cuddle and noodles, it is clichy texture. It was finished in pork bone ramen which everyone seems to be favorable.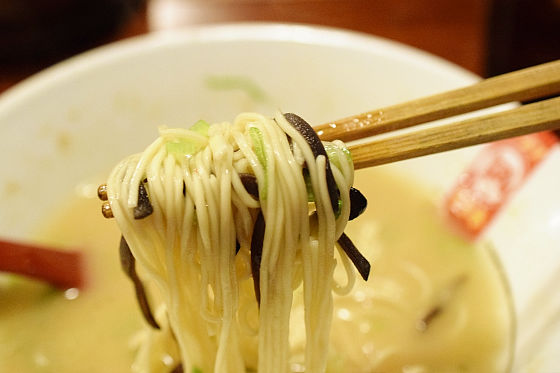 Continue to the calm of Hong Kong. Although I went to the Hong Kong main store this time, I moved and I could not find the store so I went to the pig king of Tsim Sha Tsui.

The address of Pigeon Tsim Sha Tsui is located at the end of Kowloon at "Tsim Sha Tsui Temple 28 Nanjing Economic Commercial Daii Underground Shopping A & B".


Arrived in front of the shop.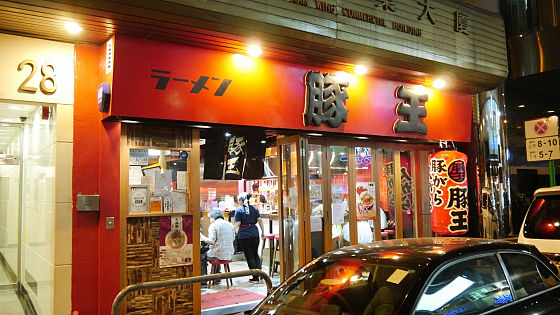 Interior decoration is quite flashy when entering the shop.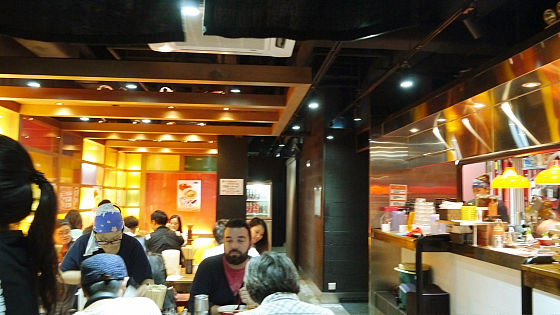 It is totally different from the Japanese store, it is quite pop interior



Local time The interior after 22 o'clock in the evening was quite crowded despite weekdays.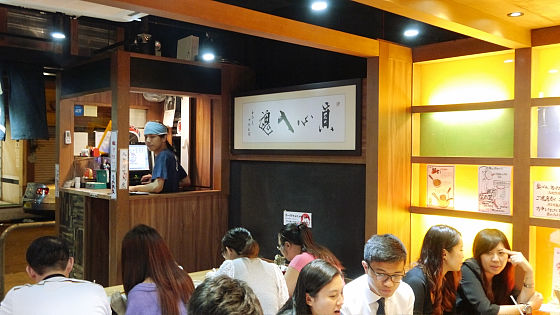 When sitting in a seat there is a menu,IchiranA system that fills in "Order sheet" such as "hardness of noodles / taste and oil concentration / topping" etc. Although Japanese is written at places of the menu, Japanese menu is not pears, but the atmosphere is generally about to be got by kanji.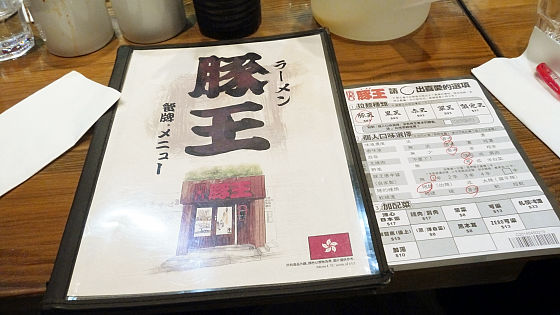 I ordered a normal pig king (83 Hong Kong dollar = about 1200 yen or less) just like Japan. The price is about 1.5 times the price of Japan.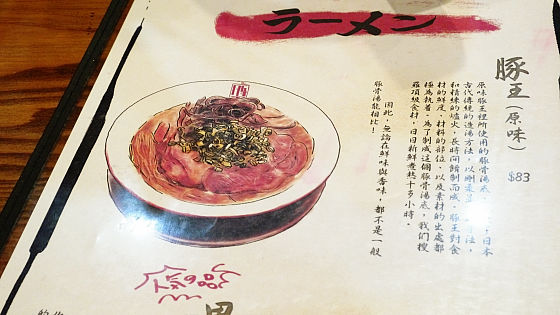 Ramen arrives in about 5 minutes to wait.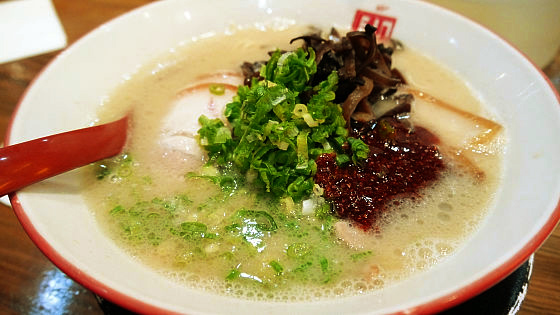 Comparing the looks look like this. The left is Hong Kong and the right is Shibuya.




In the ramen, a green onions minced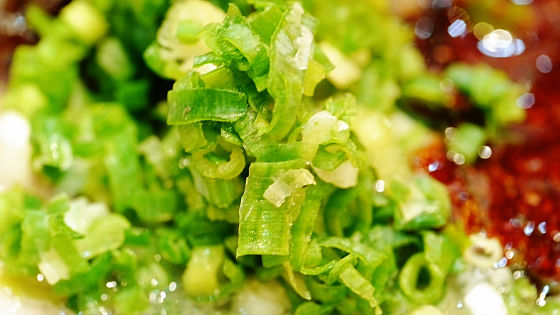 More flavor oil than Japan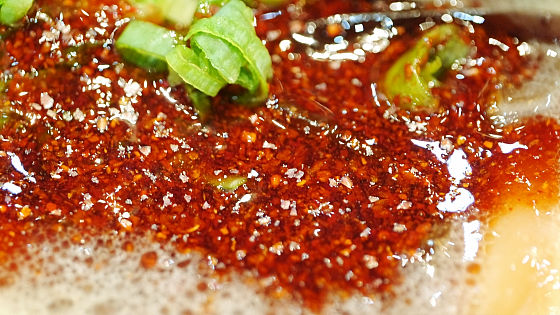 There were three large-sized chashued ones.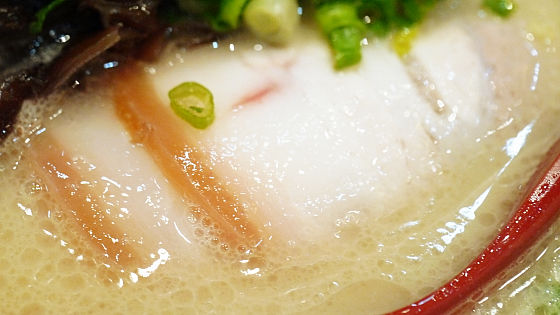 The thickness of the noodles was narrow, and the color of the soup did not change much, but the oil was considerably floating.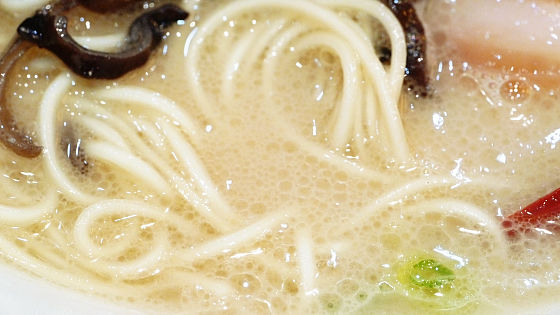 First of all, when I drank it from the soup, the pork bone soup is steadily present in swine bone soup feels sweet like Japan. Oils are somewhat larger than standard, so it may be good to reduce those who do not like it.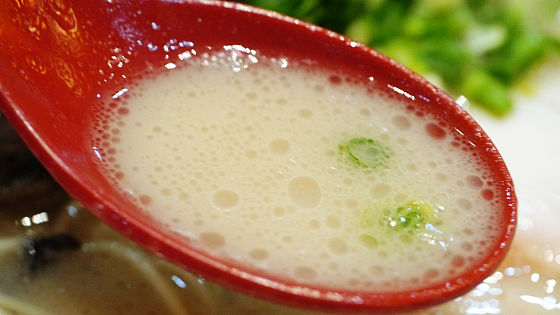 The appearance of noodles does not change much, but it is slightly soft compared to the main shop in Shibuya. The compatibility with soup is as good as ever.



Three pieces of large thingshu are on the table, so they are full volume. Lipstick was less than in Japan, but it may be due to individual differences.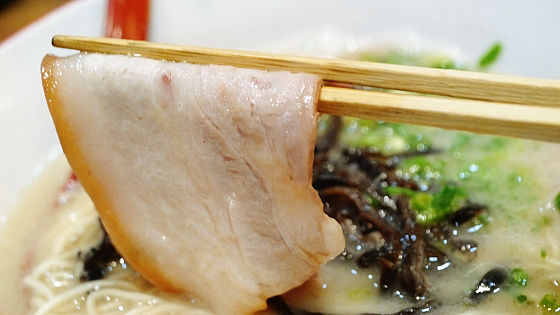 The taste of cuddly fish is also not changed greatly and it is a crispy texture.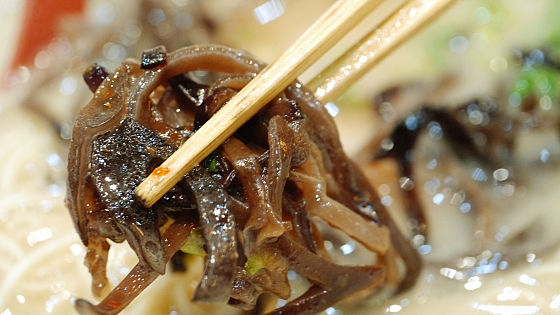 If you try melting red pepper, it is hot because it contains more flavor oil than in Japan. It may be hard to dress according to the taste of local people familiar with Chinese cuisine.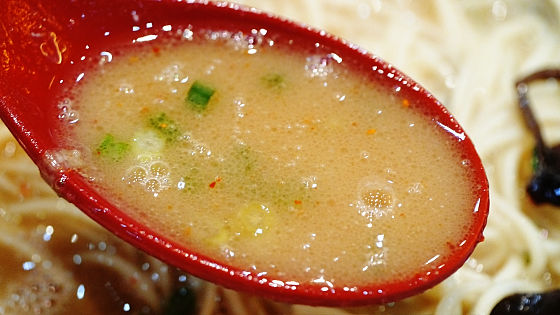 When I finished eating, I ordered a substitute (15 Hong Kong dollars = about 200 yen). I chose thick noodles so I chose thick noodles.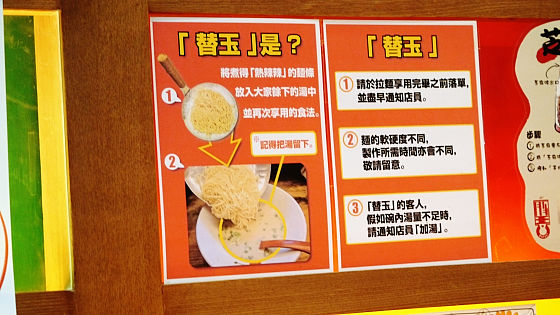 Immediately the substitute head to the table.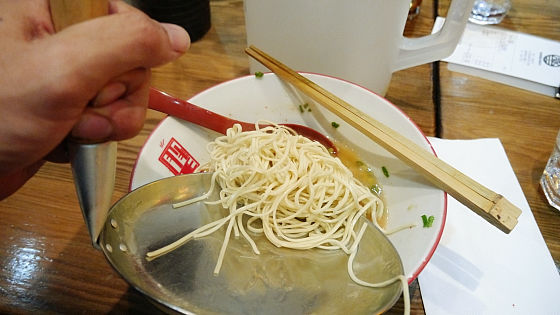 Noodles are slightly thicker than ordinary ones, but not thick like noodles.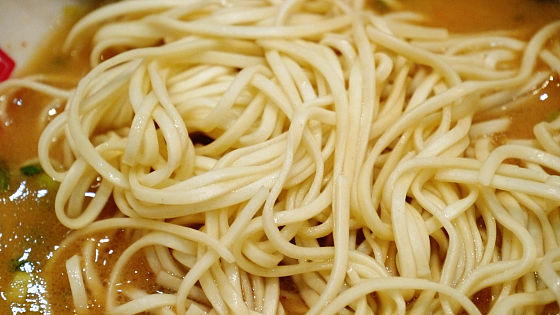 Noodles are somewhat angular and feel good with texture that is quite different from ordinary noodles. Although the price is somewhat higher than Japan in general, there are also people who drink alcohol and the rotation of the customers is not good, so it may be a little higher price setting.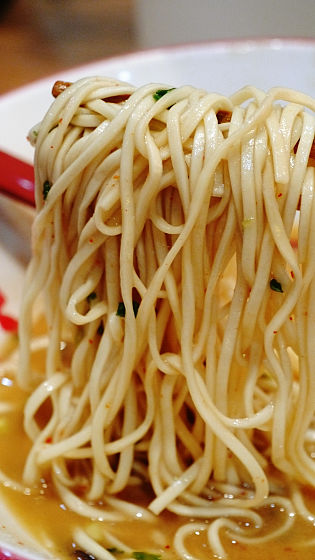 Currently not limited to the king of pigs chain stores such as Ichido and Ichiran are also expanding overseas and that they are making ramen with local procurement. There are times when I miss Japanese food when I go abroad for several days, so it may be interesting to go to overseas Japanese ramen shop and eat it.