I have been eating a burden-bearing burden noodle of "175 ° DENO carriage noodle" coming to my tongue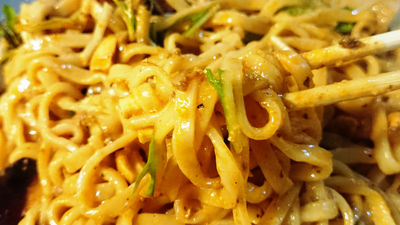 A shop where you can eat full-bodied bad noodles that you can not eat elsewhere by using unspecified spices such as stocked in Chengdu, Sichuan Province, places the head office in Sapporo Chuo Ward "175 ° DENO Buried Noodle"is. In this shop I went to eat because I was worried that I was issuing a differentiated degree of numbered noodles such as "numb", "very numb" and so on.

The location of the head office is Coco, the nearest station is Odori station of Sapporo municipal subway, Sapporo-shi electric west 8-chome electric station.


In the place which entered from the west 7-chome street to the east-west street, there is a standing building.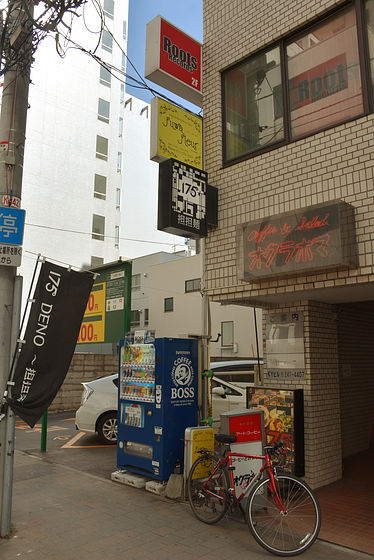 Monday, Saturday, Sunday and public holidays are open from 11:30 to 15:30 only during the day, fire to gold is open from 11:30 to 15:00, from 17:30 to 21:00, closed on Sundays.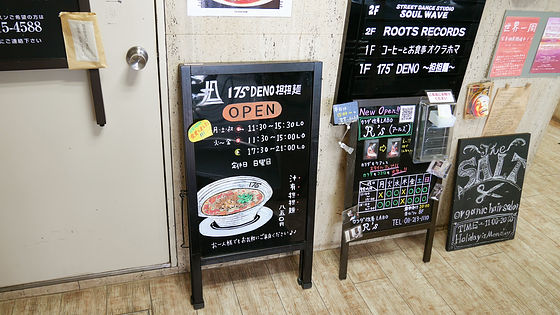 The right back of this narrow aisle is a shop.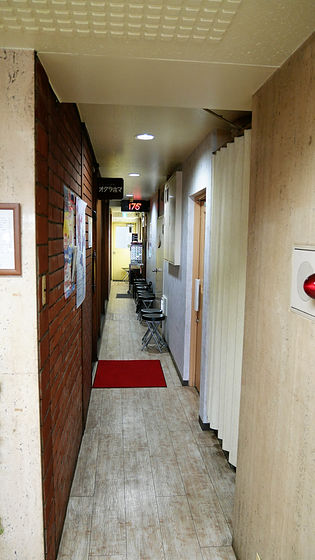 First of all, I purchased a ticket with a ticket machine in front of the entrance of the shop. There are three types of numbness levels: "no numbness", "get numb", "get too numb", because of the difference in the amount of oil and pepper contained in each of "no juice" and "juice". It is also possible to add more spicyness or increase numbness, but this time I made it to "no juice bearing noodles" (800 yen).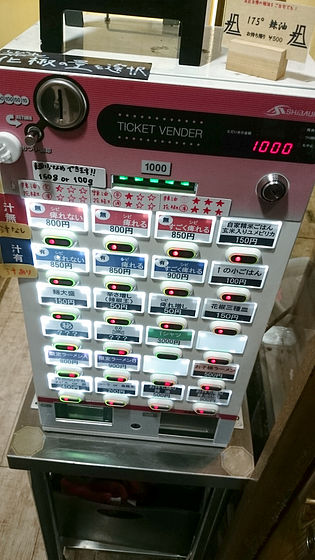 When the shop is full, sit in the seat behind the ticket machine and wait. Sichuan pepper has a mental stability · lowering blood pressure · anti-inflammatory analgesia · preparing hormonal balance · suppressing viable bacteria on the skin surface · improving digestive organs seems to be effective.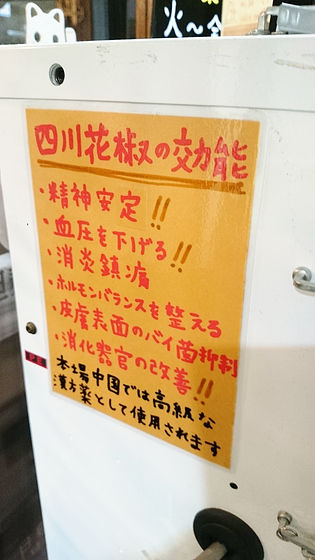 On the opposite wall there is a commentary on what sort of juice-borne noodles are made of.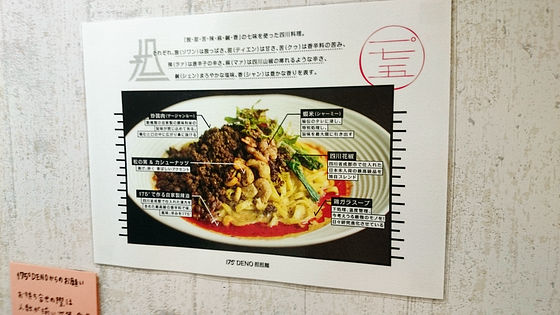 He was seated as soon as his seat was empty. The aisle is narrow, but it is quite narrow also in the shop.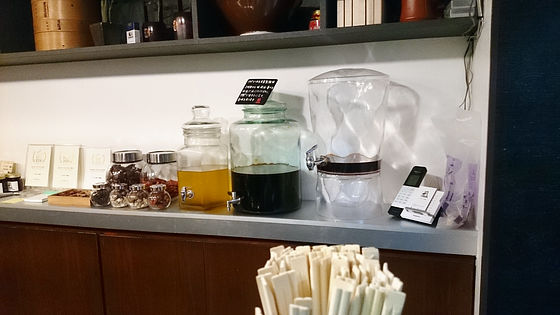 Bubble burden noodles appeared in about 5 minutes.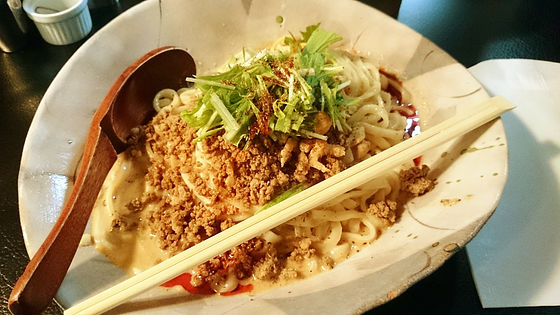 Although not fully immersed in the soup, a combination of homemade oil and chicken stock is accumulated at the bottom of the dish.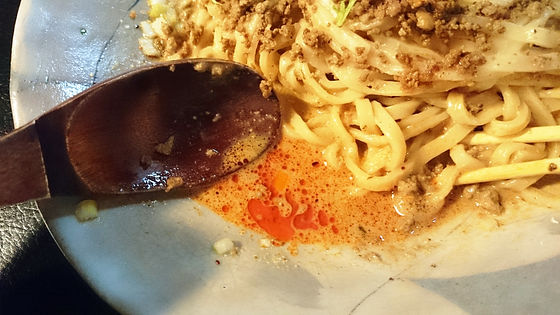 We will mix ingredients and noodles and eat.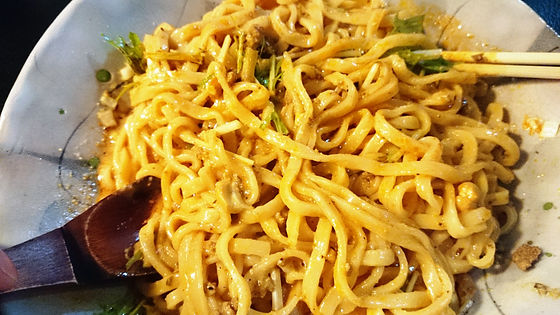 As I got to say "get numb", after a while eating I feel like the mucous membranes in my mouth all became dull and the numbness spread around my tongue. However, there is hardly any spicy like to sprinkle, and noodles are squeezed with slurp. This nervous feeling and taste coming out to the nose, the taste which seems to be what exactly what kind of burden noodle of common spicy spicy flavor was.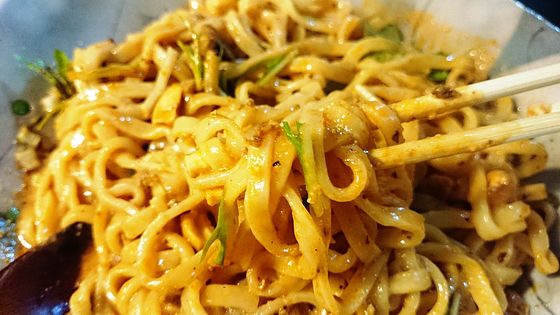 While the mouth around the mouth became numb and it is somewhat blurred, the taste packed in the fried sauce meat and the crunchy texture of pine nut and cashew nut are accented.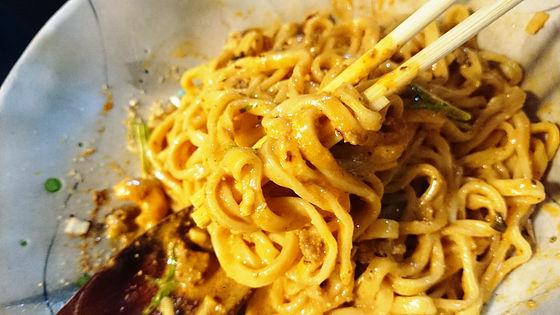 I added a little oil that was put on the table.



The herbal medicine purchased in Chengdu, Sichuan Province, is used for homemade oil. I do not understand the spicyness because the inside of my mouth is no longer numb.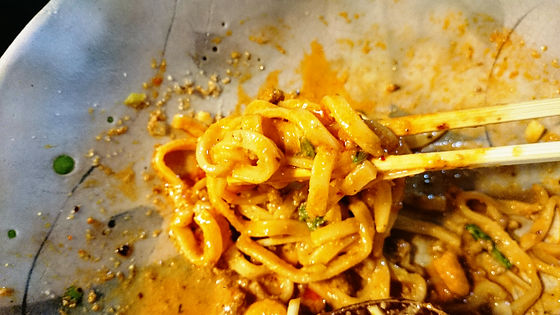 However, as this numbness became a habit, the chopsticks did not stop and the last fried meat was scooped with mushrooms ......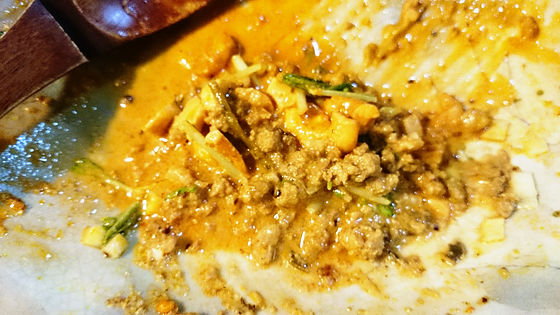 Complete food. Thank you for the meal.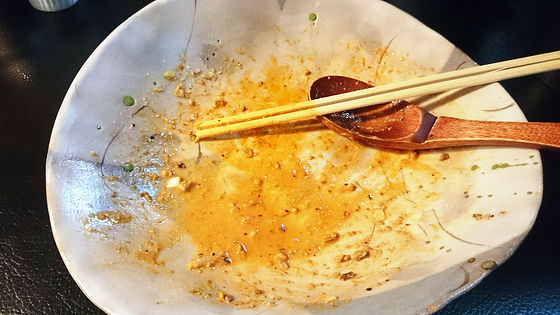 When I left the store the next customer was waiting behind the ticket machine.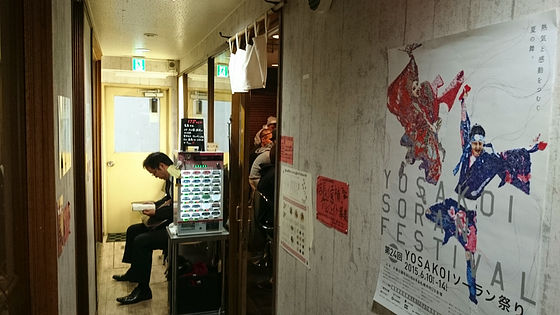 There are also "no burden burden burden noodles" that people who are not good at numbness can eat, so please try going to eat by all means.