17 things to be most familiar with in the announcement of "Google I / O 2014"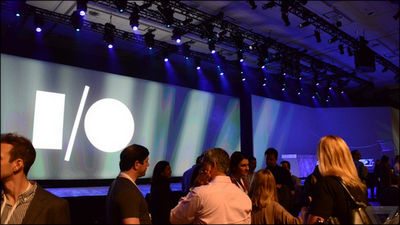 This year's"Google I / O 2014"Android WearAs a built-in smart watch "Gear Live" "LG G Watch"Moto 360" was announced, "Android AutoDemonstration demonstration of "It is performed,"Android TV"Or"Google FitIt is a situation that it seems to be confused as to what to look for because too many terminals and services have appeared, and there are 17 "noteworthy things to watch out" from such a lot of announcements · IT "news mediaThe VergeIt is summarized.

The 17 most important things Google announced at I / O | The Verge
http://www.theverge.com/2014/6/25/5842050/the-most-important-things-google-announced-at-i-o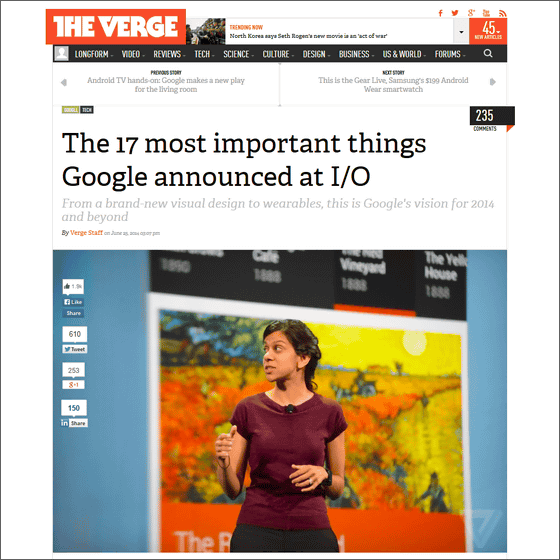 ◆ Most Watched Points
01: Cheap smartphone for developing countries
Many low-priced smartphones with Android already on the market are on the market, but the hardware platform set for OEM makers "Android One" was announced to be able to offer inexpensive smartphone for developing countries It was.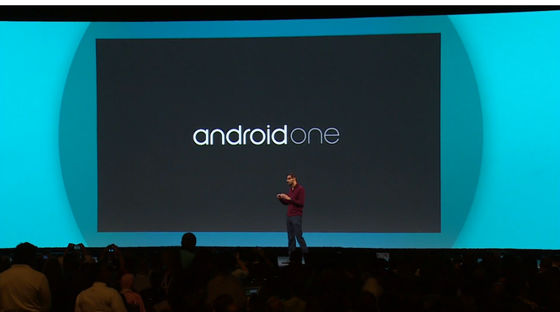 Android One is scheduled to start from India first,MicromaxThe following terminals scheduled to be released from cheap have been reduced to less than $ 100 (10,000 yen) with dual SIM & 4.5 inch display.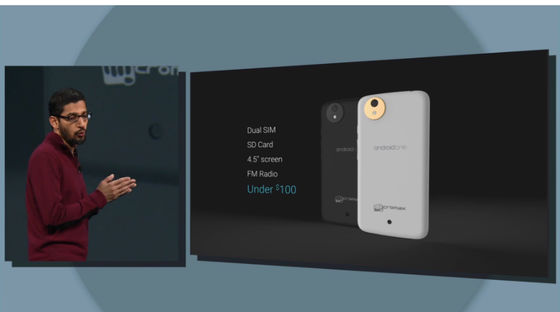 02: Material Design (Material design)
When using web services offered by Google on Android, the design was not always the same thing. However, in Google I / O 2014, "New Material Design" was announced to integrate the design of all Google services across platforms.

What is Google's new UX design "Material Design" using animation? - GIGAZINE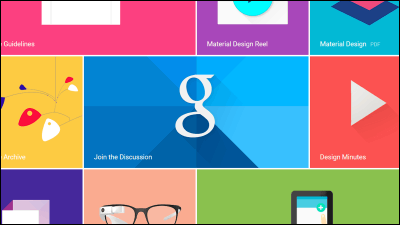 ◆ New Android OS
03: Android L
The next version of Android 4.4 will be Android L. This OS is an OS that can flexibly correspond to displays of various sizes such as smart phones, tablets, car terminals and TV, the lock screen is also redesigned, access all notifications from the lock screen, launch the application You can also swipe out notifications.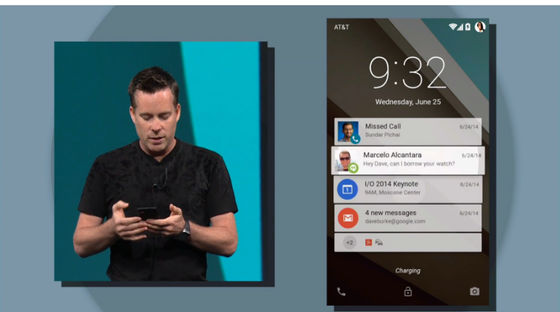 04: Tabs opened with Chrome of the application and browser are integrated
In Android L, open tabs in Chrome and applications in use will be gathered in one place. It seems that the content on the web page seamlessly interacts with the application, making multitasking easier.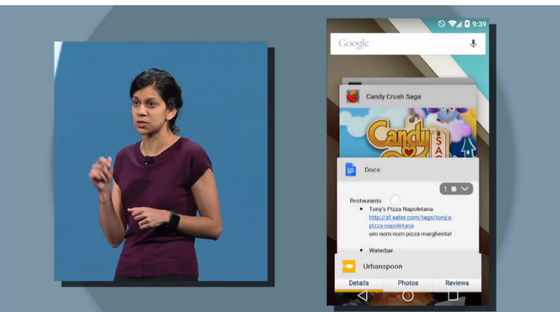 05: Search
Google search on mobile terminals can visually change significantly depending on material design. For example, when a user searches for some word, it seems to extract the color from the first thing in the search result and change the background of the tab to that color.

06: Battery life
Batteries are a very important issue for Android devices, and so far manufacturers of handsets have pre-installed their own battery-saving applications. However, in Android L, a project for battery optimization called "Project Volta" began, and developers will publish various statistical information so that developers can explore the cause of battery consumption of the terminal.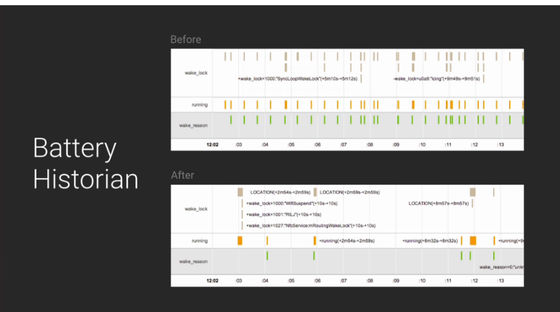 In addition, Google also commented that battery-saving mode called Battery Saver is also installed, which will extend battery life by 90 minutes.

07: Security
On Android L, "Kill switch"Also equipped with a function for users to erase the data in the terminal remotely, called. A similar function is already installed in iOS 7, and it seems that it is contributing to the decrease in the theft number of iPhone and iPad.

◆ Android Wear
08: Design and UI
With Smartwatch equipped with Android Wear, you can use functions such as messages, notifications, memos, music, alarms, and can measure heart rate and number of steps. In addition, you can also use Google Now speech recognition, so you can also send mail with both hands busy.

Google will also control the wearable device market with "Android Wear" that extends Android - GIGAZINE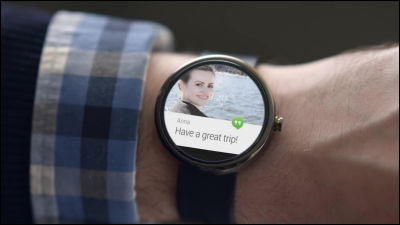 09: Devices with Android Wear from the world
In the recital, 'Gear Live', 'LG G Watch', 'Moto 360' was released as the Android Wear terminal from the world.

The world's first smart watch "Android Wear" with "Gear Live" "LG G Watch" "Moto 360" will be announced - GIGAZINE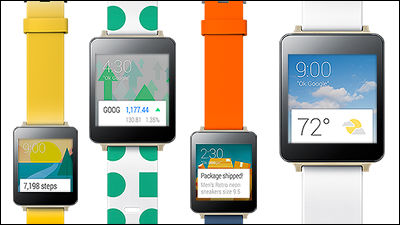 Among them, LG G Watch can already be purchased from Japan.

Also in Japan you can purchase Smart Watch "LG G Watch" equipped with Android Wear, how to buy like this - GIGAZINE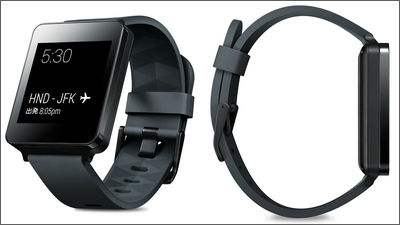 ◆ Android Auto
10: Android Auto will be released this year
Google I / O 2014 announced the Android Auto platform for automotive use.

Demonstration demonstration of "Android Auto" for in-vehicle display at the venue of Google I / O 2014 - GIGAZINE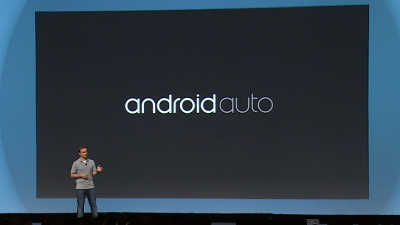 This Android Auto is expected to be released by the end of 2014, but detailed schedule is not revealed.

11: Android Auto compatible applications and partners
With Android Auto, you can connect a smartphone and a vehicle and use navigation, communication, and music players.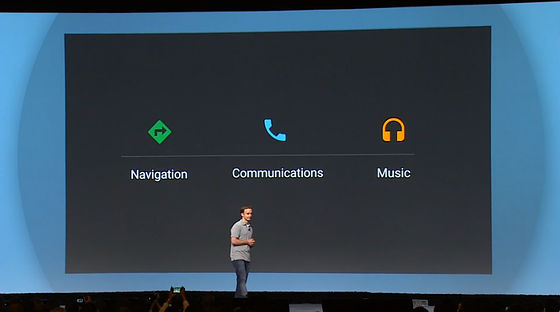 It is an organization promoting the installation of the Android platform to the carOpen Automotive AllianceMore than 40 automobile manufacturers agree, and 25 already have contracts for Android Auto equipped vehicles.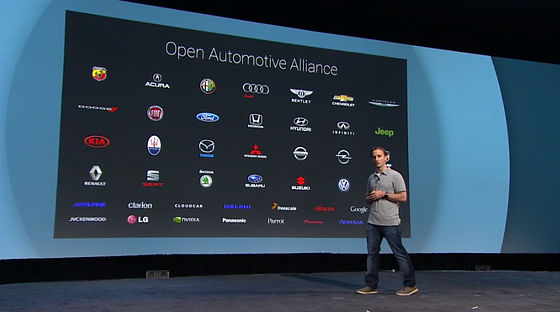 ◆ TV related
12: Android TV Re-released
New Android TV, GoogleChromecastIt seems that it seems to be like combining with Apple's Apple TV. Users will be able to play applications and games besides television broadcasting, and even surfing the web using Google Now speech recognition capabilities.

Google Announces "Android TV" Android Platform for TV - GIGAZINE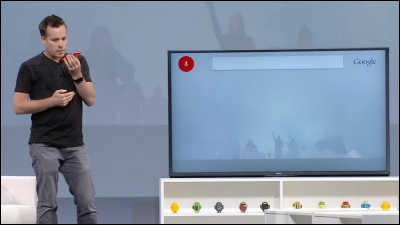 Currently Sony and Sharp are developing a set top box with Android TV enabled TV, and the release is scheduled for 2015.

13: Chromecast's cloud support
Terminals for Chromecast that can be purchased for 4,200 yen were announced just about a year ago and selling well,36 types of gadget services that can not be removed when returning 2013It was elected also.

At the moment Chromecast can display the PC screen (Chrome browser tab) on TV, that is, mirror it, but this is possible also from the new Android terminal. In addition, it was necessary to exist on the same Wi-Fi network to perform mirroring, but in the future it will be possible to share movies and others via the cloud, which further improves usability It is a prospect.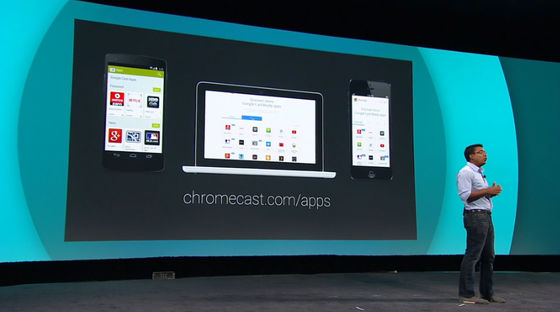 ◆ Other
14: Android application is coming to Chrome
Since the second half of this year, several Android apps will also work on Chromebooks. As a demonstration, I showed how Evernote and Vine work on Chromebook.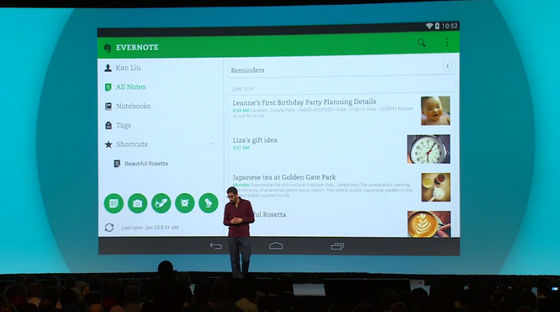 15: Google spoils the walls of Office and Drive
Finally, you can edit Microsoft office related files with Google Drive.

Google Drive also launches Google Drive for Work, Google Drive with unlimited storage.

How to save unlimited storage of Google Drive "Google Drive for Work", up to 5TB of file OK - GIGAZINE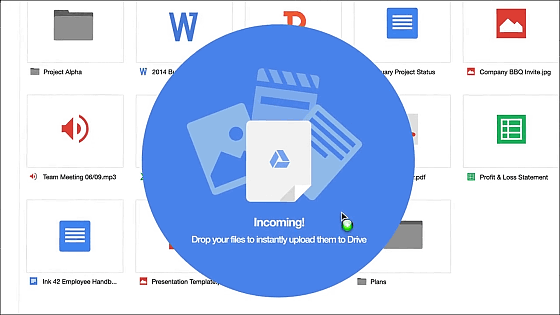 16: Google Fit
In Google I / O 2014, Google also announced the health management service "Google Fit" as an approach to the healthcare field.

Google announces "Google Fit" health management service that can aggregate information from multiple applications and devices - GIGAZINE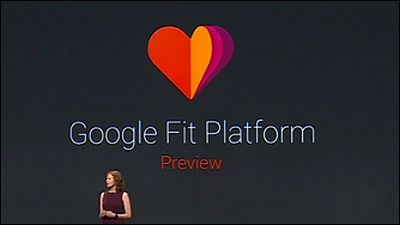 17: Google VR
One piece of corrugated cardboard distributed to all participants of Google I / O 2014 was the assembled VR headset "Project Cardboard".

The secret hidden in the mysterious corrugated paper that Google distributed to event participants - GIGAZINE