I have tasted 2 new items of Tully's frozen drink "Sharkle"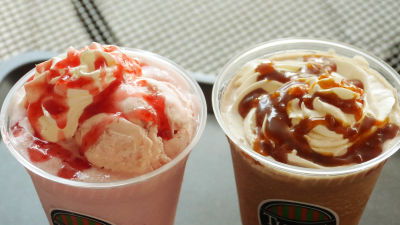 Speaking of Starbuck's frozen drink, "Frappuccino" is famous, but from 25th June (Wednesday) Tully's "Strawberry cream skull"When"Caramel chocolate cream skullWe started selling frozen drinks for the summer called "Frozen drink." I was concerned about Starbucks' difference with Frappuccino, so I went to Tullys at once.

We released "Strawberry Cream Skull" and "Caramel Chocolate Cream Skull" on Happy 25th (Wednesday) at "Frozen sweets drink" of strawberry making
[PDF]http://www.tullys.co.jp/u/pdfs/20140613.pdf

Arrived at Tully's.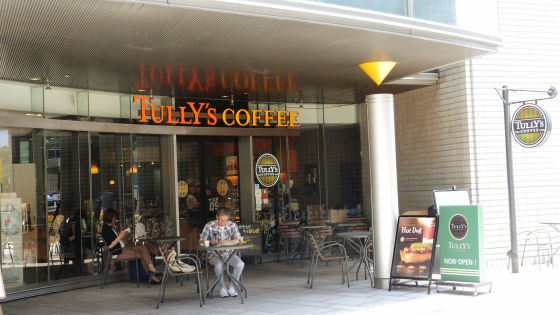 Appeal new products even at stores.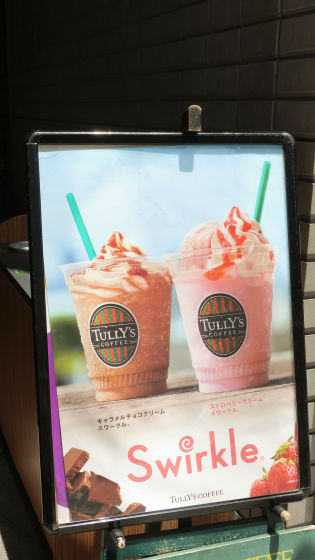 Looking at the cash register ......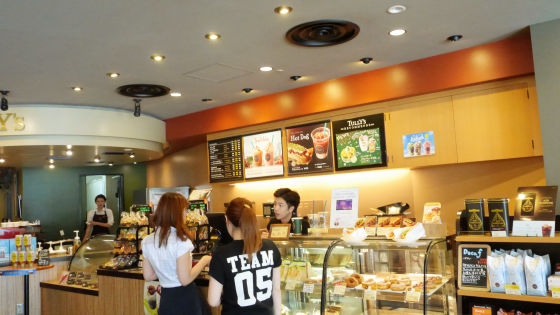 "Caramel chocolate cream skull" and "strawberry cream skull" discovered in conspicuous positions. I will order it at once.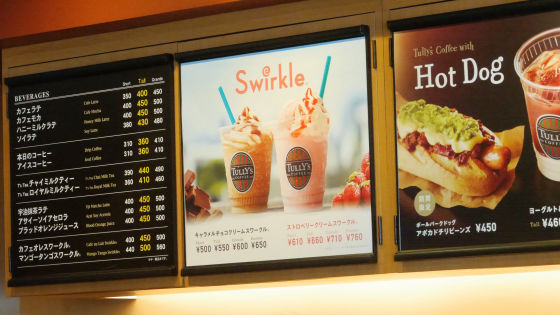 I waited about 5 minutes and I got a drink.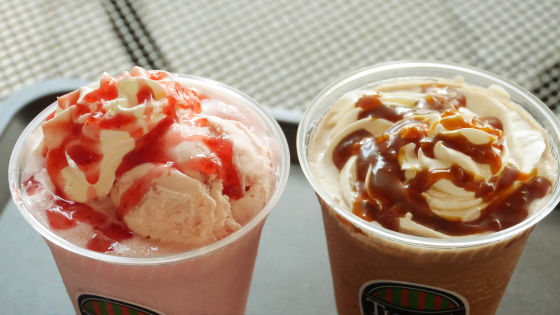 Strawberry Cream Squallle has Strawberry Ice on it, and you can order without strawberry ice cream.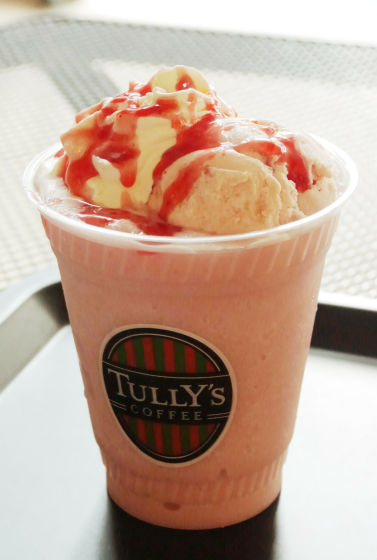 There is plenty of strawberry sauce on the whipped cream.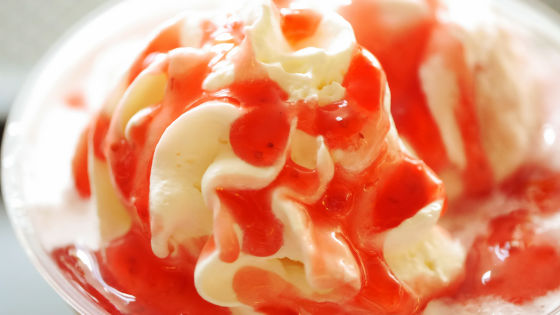 Sources are also applied to light pink ice cream.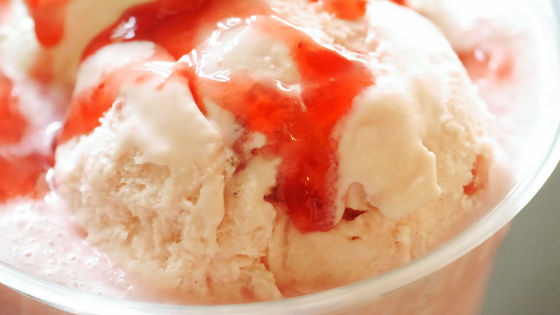 The color of the squall was slightly pink.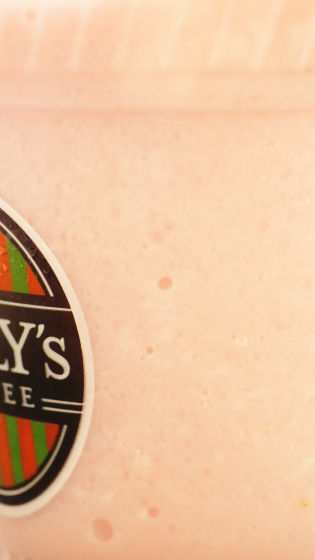 First of all I tried eating whipped cream and strawberry sauce together, the sweet and sour strawberry sauce felt good with whipped cream which was slightly cooked. The sauce is not intensely sweet, so it seems to be said that it is easy to eat.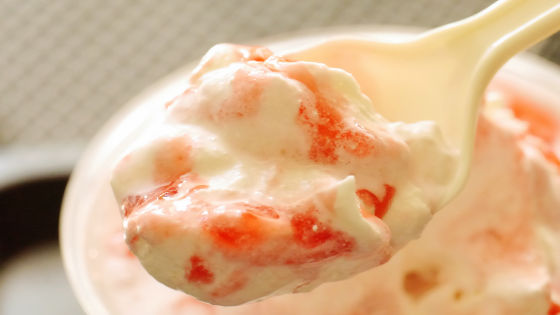 Ice cream is slightly taste of strawberries slightly as the color, the taste of the cream is intensified. Both strawberry sauce and ice cream did not contain fruit pulp and I felt good even if the pulp was firmly contained.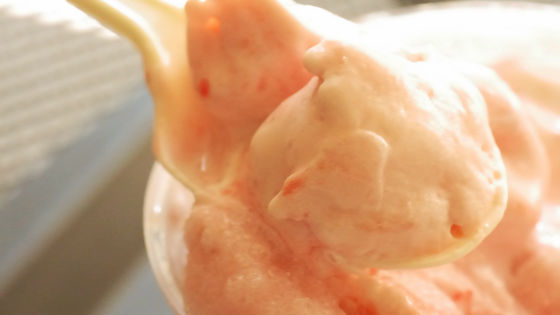 Squallle has a slightly ice grain feeling a little bit more than Starbucks, and it has a sharp texture. Sweetness is modest, like strawberry milk with strong taste of milk. It seems that squallle does not contain too much cream, so it may be better to eat it with cream on top.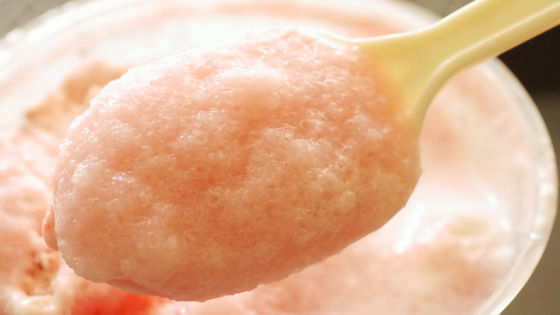 Caramel Choco Cream Squarl is a dish that used not only coffee but also chocolate.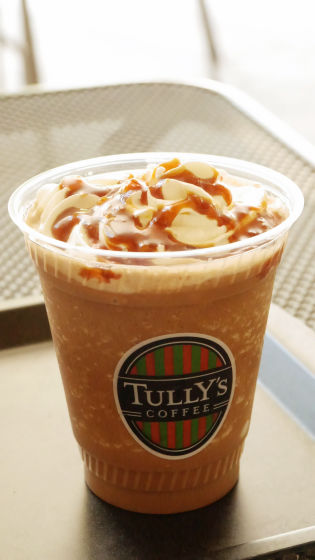 A whipped cream and caramel nut sauce are put on the top of the squall.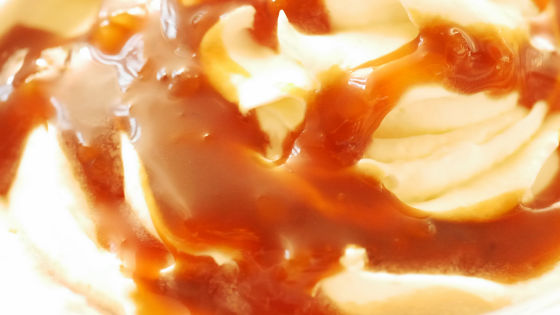 When I looked at the squall from the side, it was dark brown like chocolate mixed not just coffee.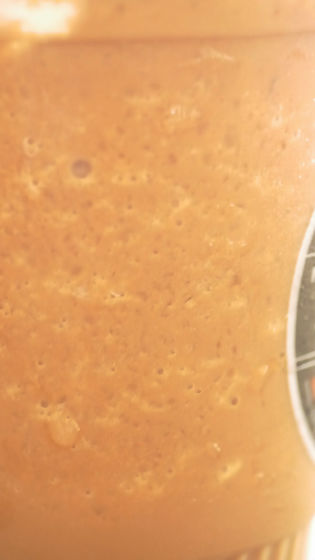 First of all, trying to eat only the cream part, the taste of almonds is felt slightly in the caramel, and the compatibility with the cream is outstanding. If you want a greedy texture and aroma are good, so I wanted almond slices.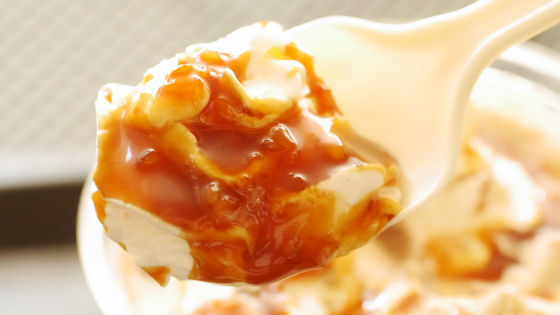 Snorkle is a bitter sweetness of chocolate and the sourness of coffee, the sweetness is modest, the texture of ice is perfect for the summer of the shariari. The sweetness is somewhat stronger, and the bitter taste of espresso has been finished in a completely different taste from Fabrechino of Starbucks, which seems to be differentiated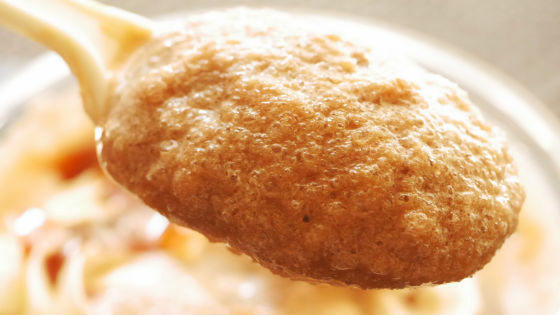 "Strawberry cream sharkle" is short 610 yen, Toll 660 yen, Grande 710 yen, Enoorme 760 yen each including tax. "Caramel choco cream sharkle" are 500 yen short, 500 yen for Toll, 600 yen for Grande, 650 yen for Grande, and 650 yen for Enoru, respectively, and since Starbucks Coffee Frappuccino is 400 yen including tax with Toll, the price is slightly higher That's right.