I ate a limited-time donut with "Matcha" and "Texture" as a mistake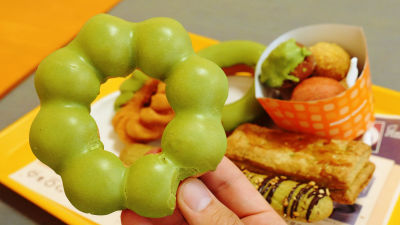 Mr. Donut is putting a new item offensive at the end of March,Waff·Croissant donuts·ShoeectWe are releasing new products one after another, but from May 14 (Wednesday)Six types of donuts using MatchaHas been released. I went to the shop soon after finishing the donut with a different texture to matcha.

Matcha Donut Pie | New Item | Mister Donut
http://www.misterdonut.jp/m_menu/new/140514_001/index.html

Arrived at Mr. Donut.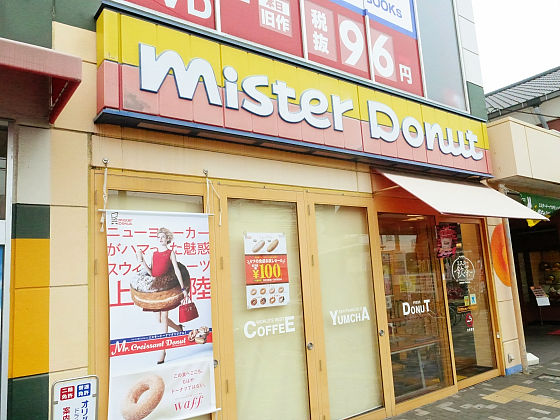 There was no announcement of the donut using Matcha at the shop front of the visited store, "Four textures Trial SaleThe notice of "was pasted.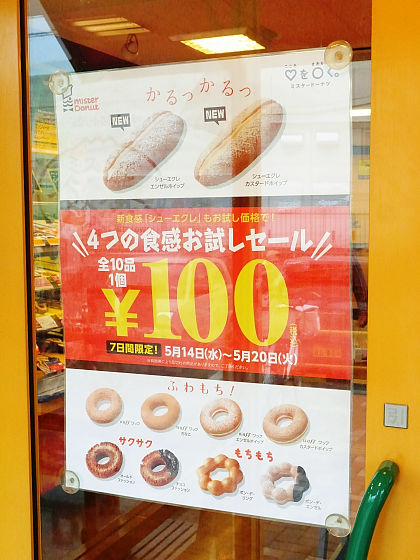 Looking at the donut in the shop ... ...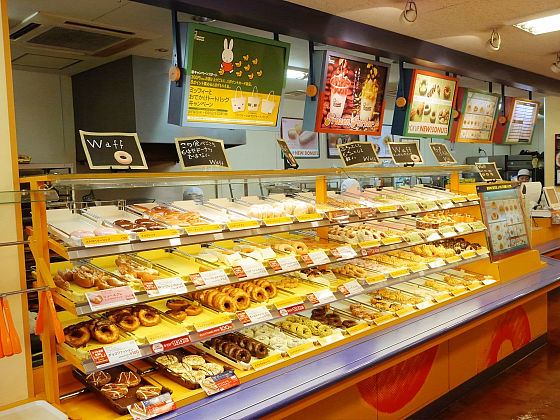 I found a limited-time donut using Matcha in one corner.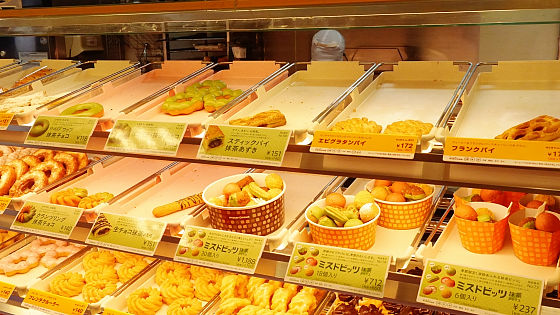 I will order all 6 types at once.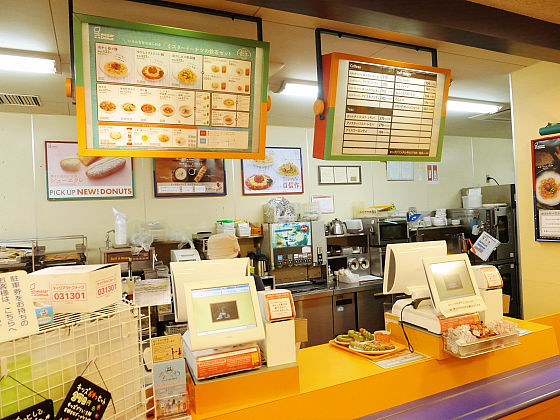 There was a poster of donuts using Matcha in the store.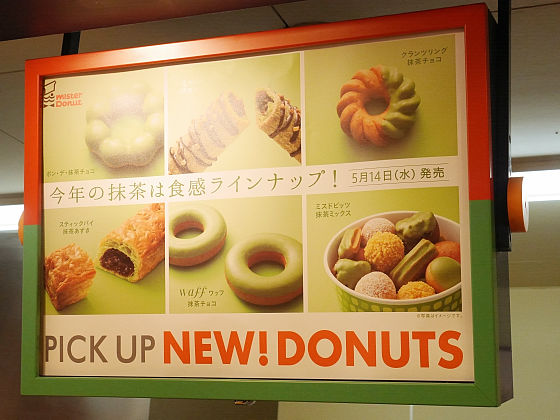 From the leftPon de Matcha Chocolate(140 yen including tax),Crank rings Green tea chocolate(140 yen including tax),Wahoo green tea chocolate(118 yen including tax),Raw chocolate green tea pie(151 yen including tax),Stick Pie Green Tea Azuki(151 yen including tax),Misdovitz green tea mix 6 pieces(237 yen including tax). Feeling that the texture seems to be different from the appearance.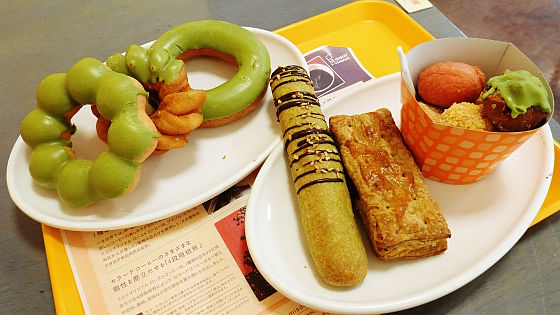 Pon de Matcha Chocolate is a dish that puts Matcha Chocolate on Pon de Ring.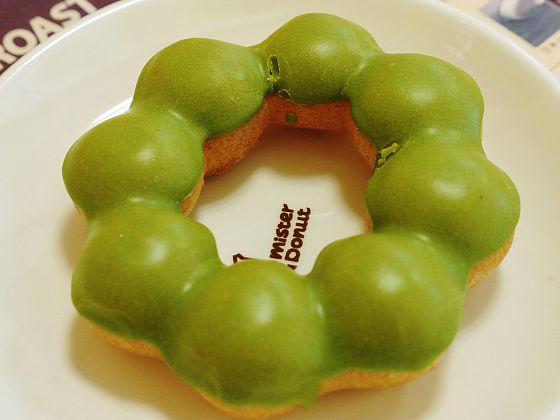 The shape is Pon de Ring itself.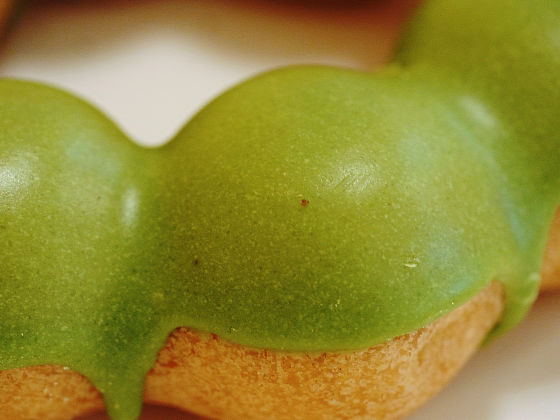 Matcha chocolate is modest in sweetness and it is hard to say that the taste of Matcha is "authentic", but as the quality of chocolateMushroom mountain powdered green tea milkI can enjoy the taste of Matcha like it somehow by feeling close to. Compatibility with moderate sweetness pon de rings is so so. However, Matcha chocolate seems to be incompatible with coffee.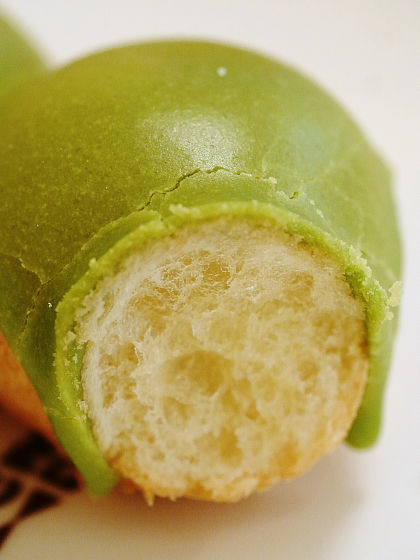 Crank rings Matcha chocolate is a donut with powdered chocolate on the soft cake donut fabric.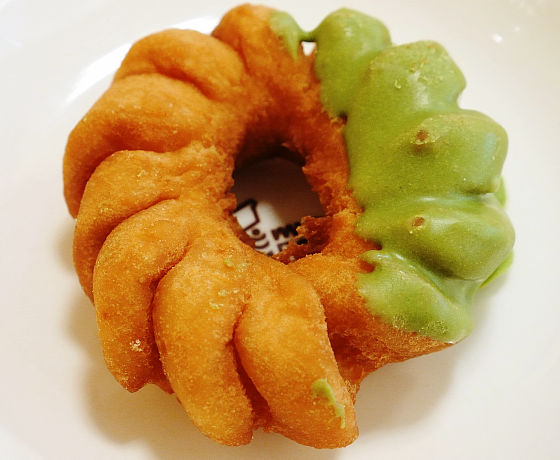 Matcha does not cover the whole.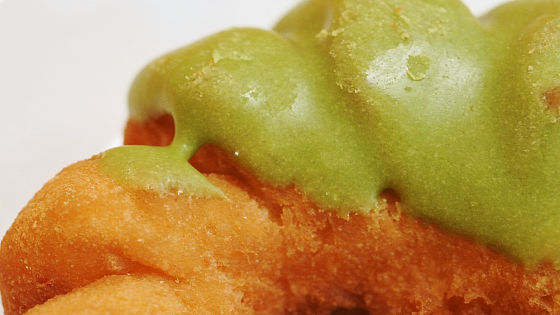 The vanilla-flavored dough has moderate sweetness and compatibility with Matcha chocolate. The surface was crispy and the inside was a soft texture.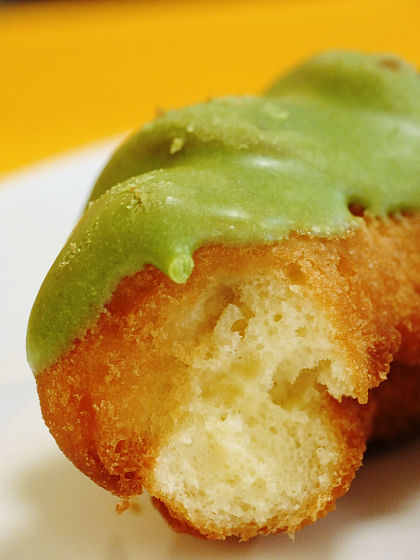 Matcha chocolate was applied to the waffle released at the end of March. Matcha chocolate has a soft texture.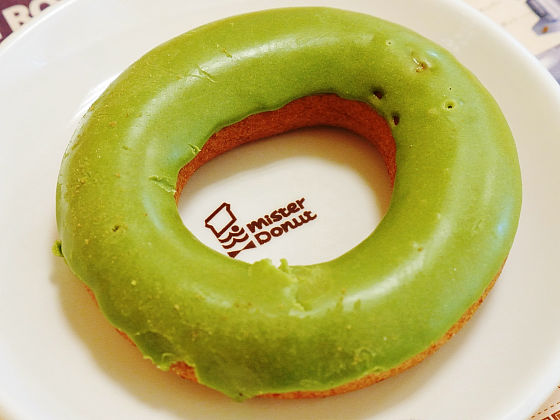 In the donut where three types of holes were emptied, I felt that most of the powdered tea chocolate was applied.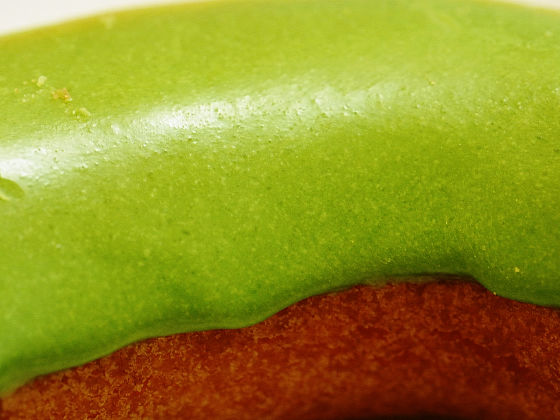 The sweetness is modest, the feeling of soft texture waffle and matcha chocolate is not bad. The amount of powdered tea chocolate is large, but I did not feel bad balance in particular.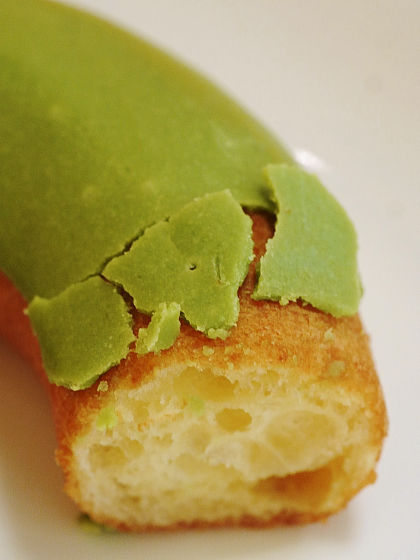 Raw chocolate green tea pie is a stick shaped pie wrapped in raw chocolate on a kneaded pie cloth where a moist feeling remains in a crisp texture.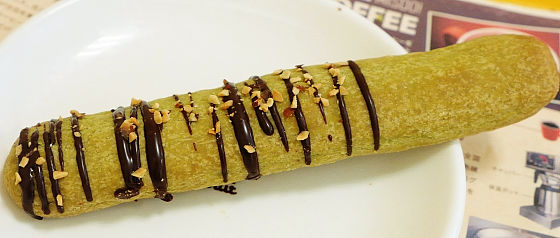 Chocolate and almonds are hanging.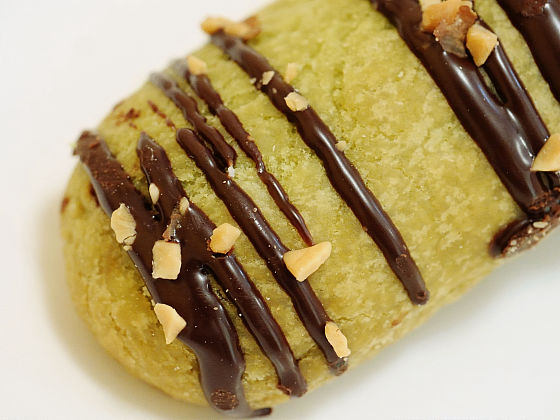 Matcha is color only, the taste is not felt so much, the impression of chocolate taste is strong. Soft chocolate comes in from end to end, so there are volumes. Almond was a good accent both in texture and taste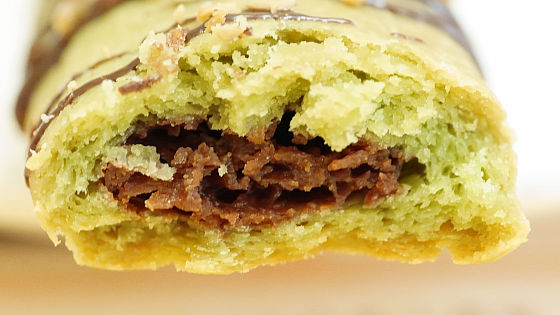 Stick Pie Matcha Azuki is a little green tea color.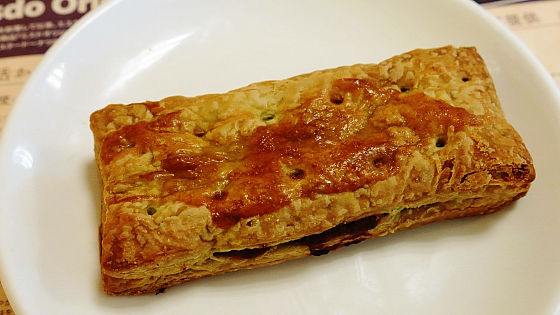 Looking from the side, you can check the filling of Asuki.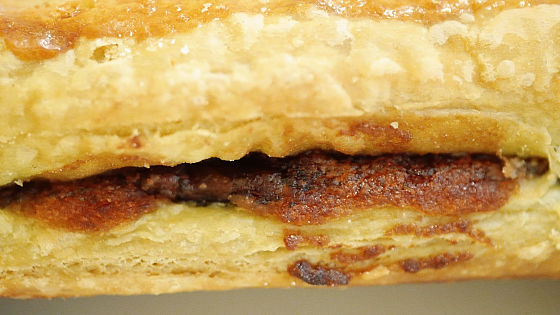 Plenty of adzuki bean fillings are contained in the crispy pie cloth, and the taste of Aszuki is intensified at a rate of 7 to 8 · Matcha in 2 to 3 teaspoonfuls. Sweetness is not very strong, but the taste of butter is felt, there is volume.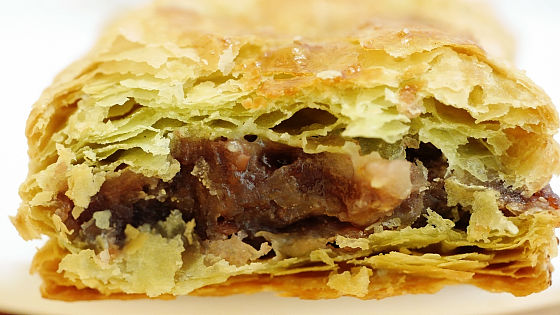 Misdovitz Matcha Mix is ​​a set of Pon de Golden Ball, Strawberry, Angel Bowl, Pon de Matcha Bowl, Matcha Chulo, Matcha Old Ball.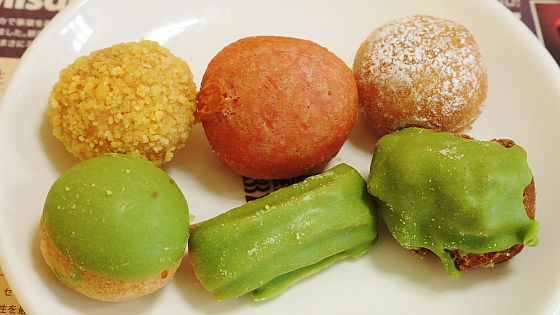 Pon de Matcha ball was a bite size and almost same taste and texture as Pon de Matcha chocolate.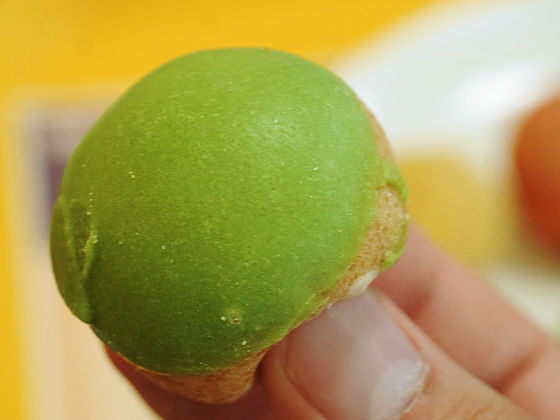 Matcha churo was suitable for chouro with fragrant taste and scent, matcha chocolate well.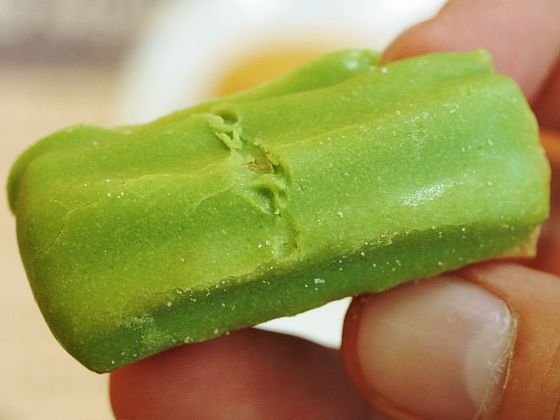 Matcha Oldball matches Matcha chocolate to Old Fashion, which has many strong fans. You can enjoy a variety of textures even with 1 pack of misdbits.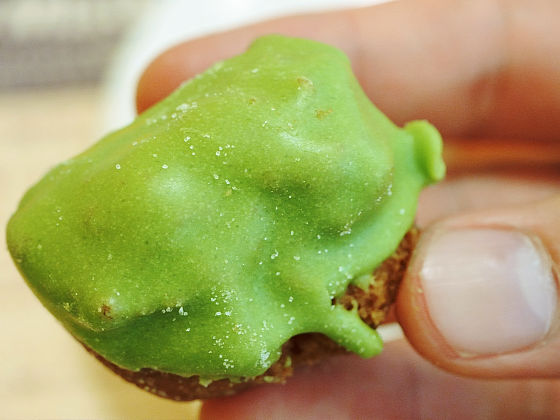 Both are on sale for a limited time. If you like green tea taste it is a lineup that you can eat and have no loss.