I have eaten the "waffle" of fluffy dusty texture with mistakes


Speaking of Mr. Donut, there are regular donuts such as Pon de Ring and Honey Dip, but from March 26 (Wednesday) as a new classic item "WaffWe released the. It was fluffy and light and rich in texture, and it was finished in buttermilk flavor, so I went to a shop and ate and ate.

Waff | New Item | Mister Donut
http://www.misterdonut.jp/m_menu/new/140326_001/index.html

Arrived at Mr. Donut.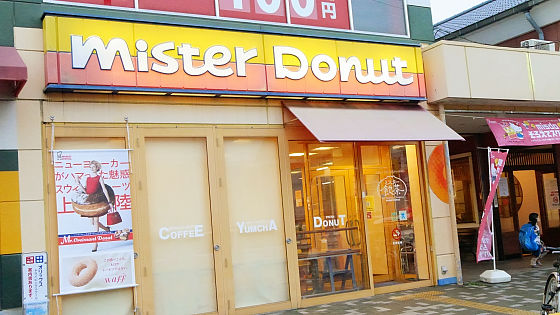 To the shop will be on sale April 1 (Tuesday)Mr. Croissant DonutAnnouncement of sticking on ... ...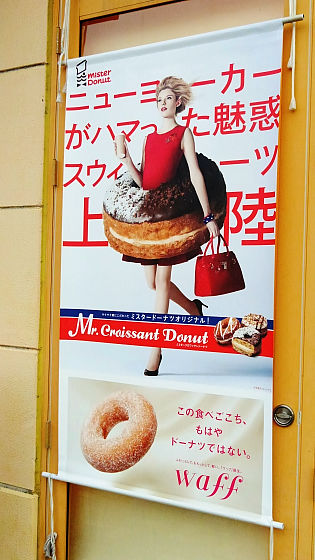 Below that is announced the launch of the waff a little.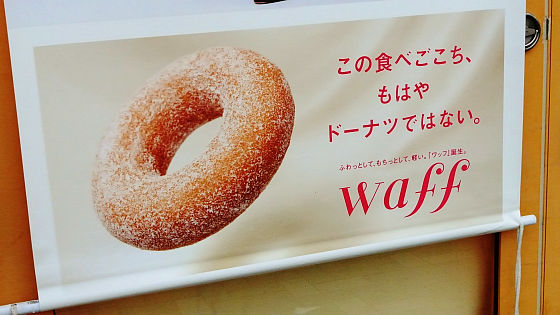 After entering the shop ......



I immediately found 3 kinds of waffles. I will order it.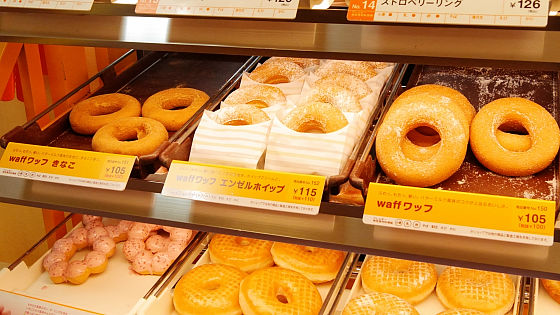 Plain · Kinako · Angel Whip of waffle is slightly bigger compared to other donuts.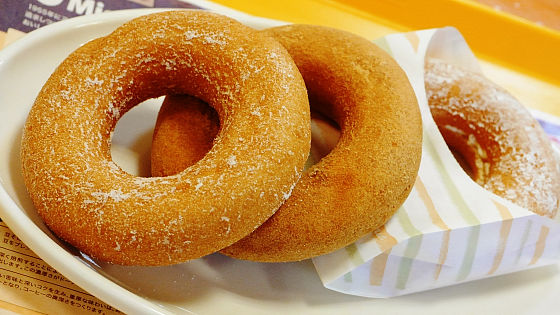 The plain of waffle (105 yen including tax) is a simple donut with sugar.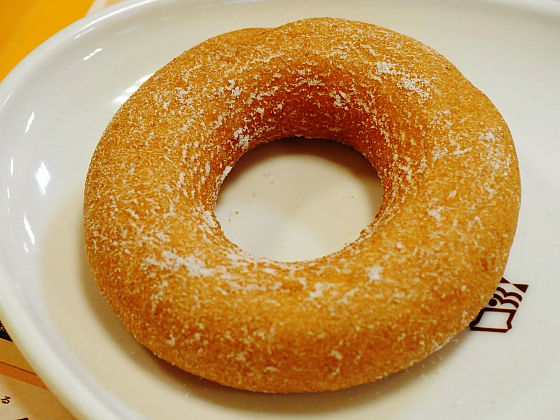 Sugar is pretty fine.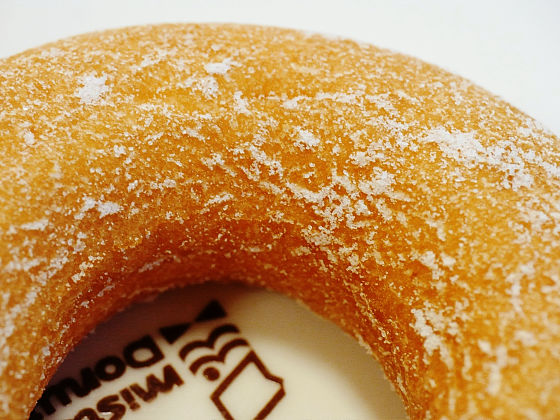 Even if turned inside out looks are not changed.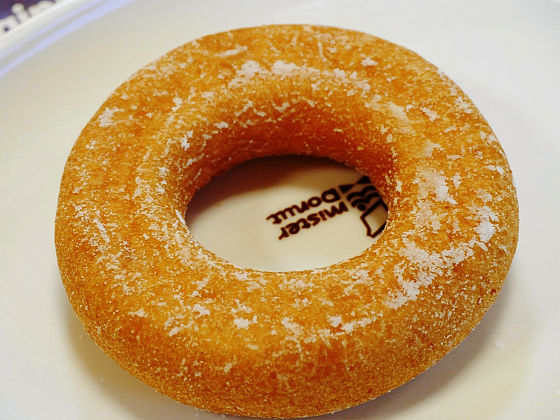 Try holding it in your hand ... ...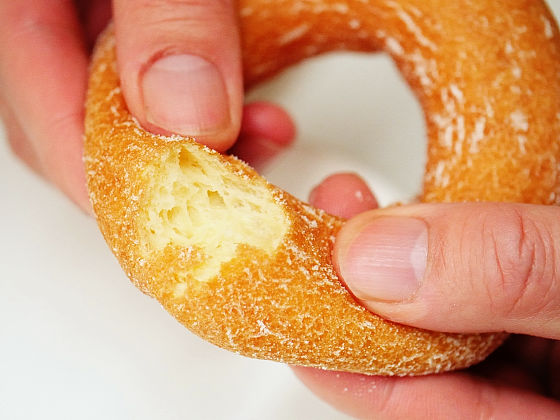 It was quite dusty.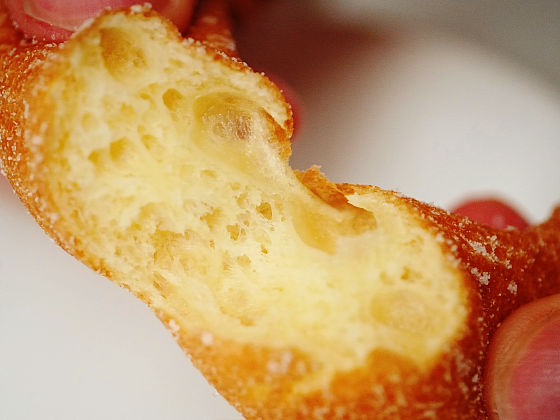 The texture of the dough is about half way between bread and pon de rings, and you can enjoy the mochi texture. Although it is a buttermilk flavor, it does not have much richness, and the habit is finished in fabrics that are likely to be favorable to a million people.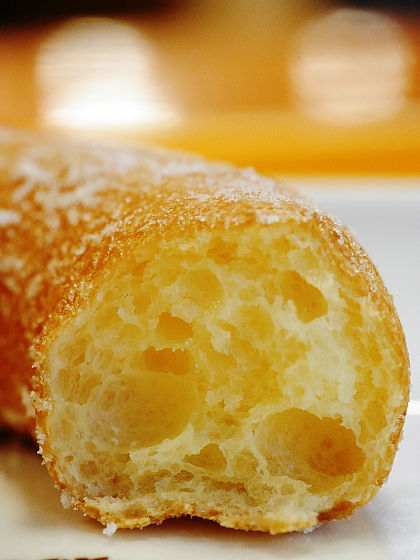 Among the missed donuts, the sweetness of sugar is considerably refrained, making the texture and taste of the dough live. Tea is more compatible with coffee than coffee.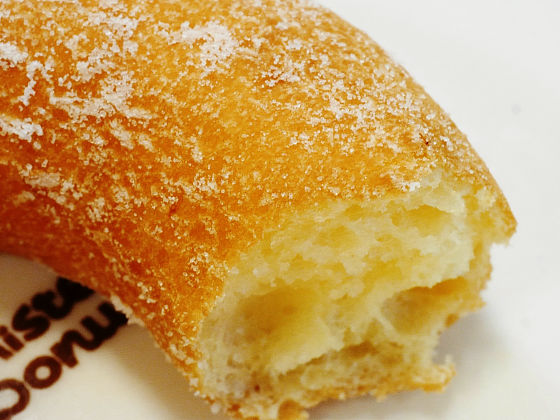 The fabric of the waffle kinako (105 yen including tax) is the same as the plain, and the mushrooms are covered.



We use fairly fine texture.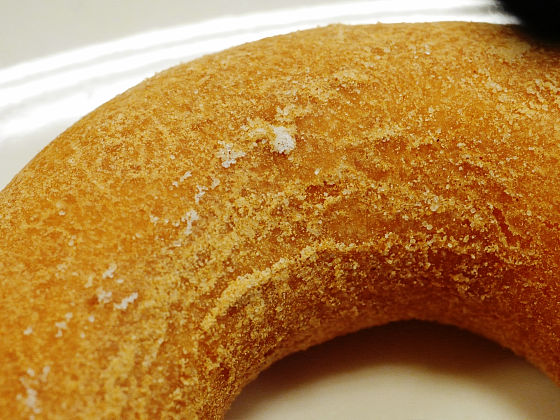 The same as the texture of the waffleplane, finish that makes you feel the sum somewhat because of Kinako taste. Although they do not contain much sugar, they do not feel unsatisfactory because there is taste firmly in the fabric.



Waffe angel whip (115 yen including tax) is a donut with whipped cream in the waffle, with a paper cover and powder sugar is covered on the surface.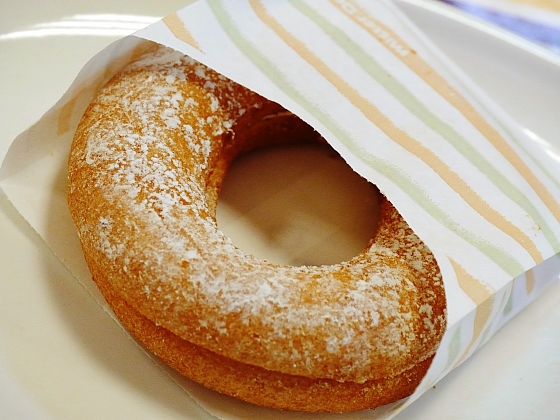 There are plenty of whipped cream in the middle of the waffle.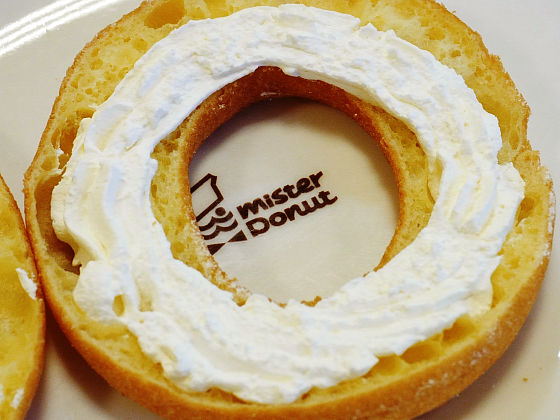 Although the cream enters, as a whole it is slightly disgusting impression, while whipping cream whip cream is added. The waffle is 178 kcal for plain, 179 kcal for kinako, 208 kcal for angel whip, calorie discreet lower than the older fashion honey (382 kcal) with the highest calorie in missed donuts, less than chocolate french (142 kcal) with the least calorie Calories are high.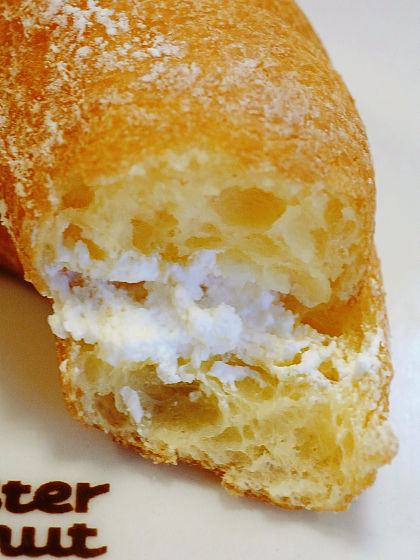 The waffle is sold as a regular menu. If you like mister donuts it is worth trying once.