I tried three kinds of "croissant donuts" of crisp texture with mistakes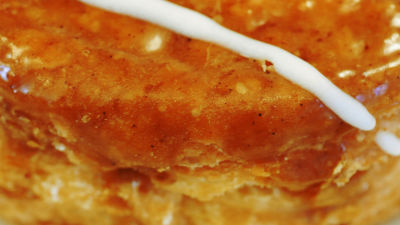 last week"WaffMr. Donuts which sold "From April 1stMr. Croissant DonutHas been released. I tried to eat it at once by using a new recipe that baked after frying and a crisp texture.

[PDF] Popular croissant donuts in New York appeared! April 1 (Tuesday) "Mr.CroissantDonut" (Mr. Croissant Donut) "Launched after frying, realizing a crispy texture of commitment with the recipe
http://www.misterdonut.jp/businessinfo/news_release/pdf/nr_140319_01.pdf

Arrived at Mr. Donut.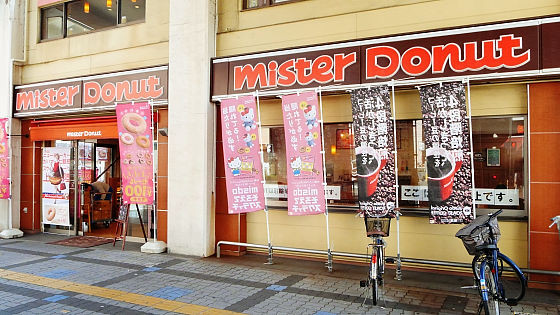 Appeal new items even in front of shops.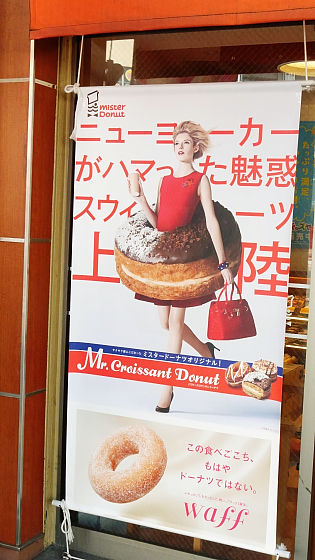 As I entered the shop ......



We found 3 kinds of croissant donuts of new products. I will place an order immediately.



Croissant donuts are provided in paper bags.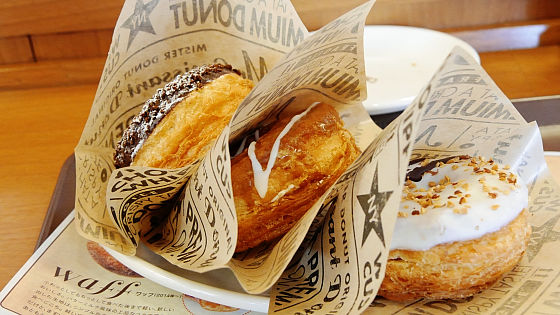 Paper bag design is fashionable.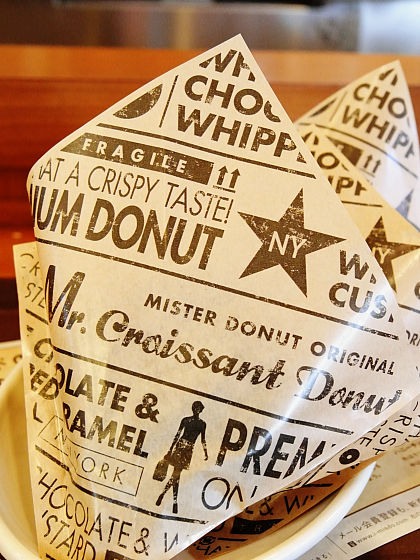 When you take out of a paper bag, like this, the holes in the donut are all small.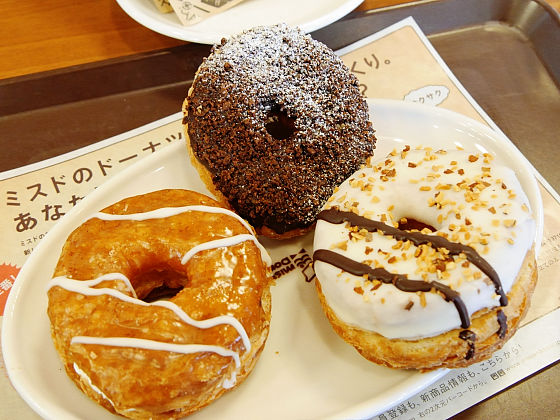 Choco & Custard Whip(194 yen including tax) sandwich the discreet custard whip to sweet croissant fabric baked after frying, chocolate coated on top and chocolate crunch and powder sugar on top.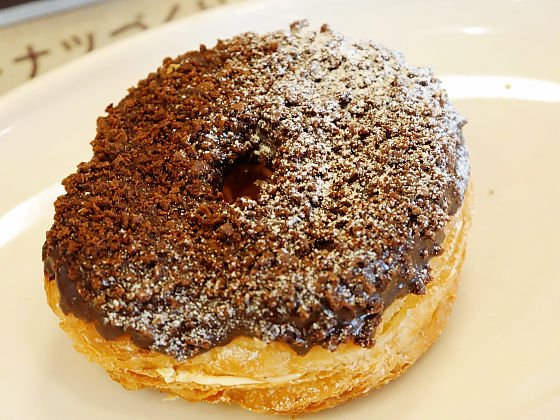 Powdered sugar · chocolate crunch · plenty of chocolate coating.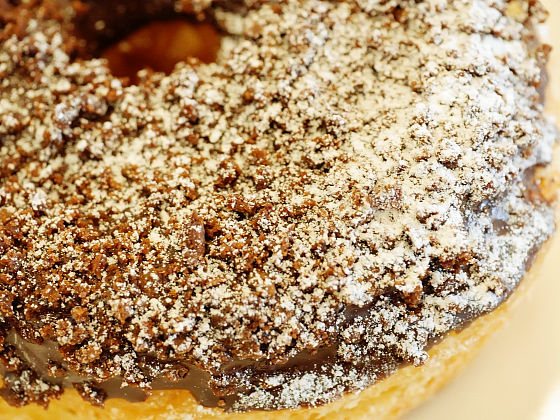 The back is a croissant fabric itself.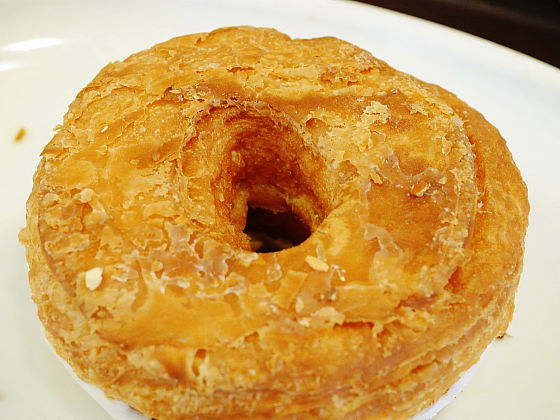 There is a break in the middle ... ...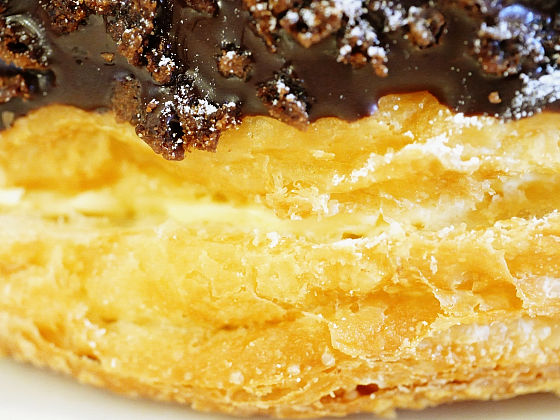 You can check custard whip.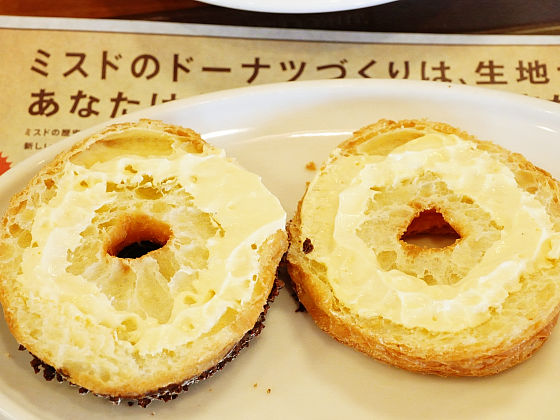 Taking a bite tells you that the texture of crisp donuts and chocolate crunch is fun, but plenty of chocolate and custard whipped are used, so it seems better to eat with coffee etc. if you can do a little persistent taste. The fabric of Mr. Croissant Donut is quite close to the pie fabric, and it makes a little squat.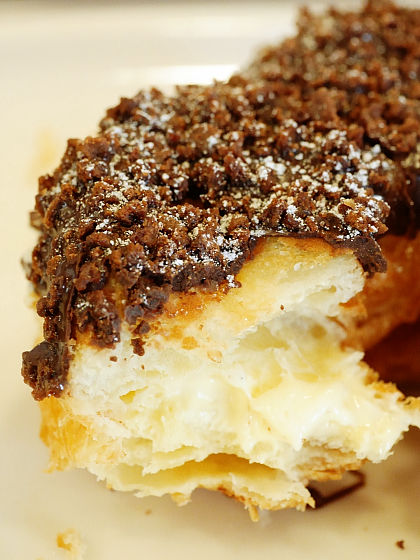 Maple & Angel Whip(194 yen including tax) sandwich the whipped cream to the croissant dough and decorate the white chocolate on the maple-flavored glaze coating.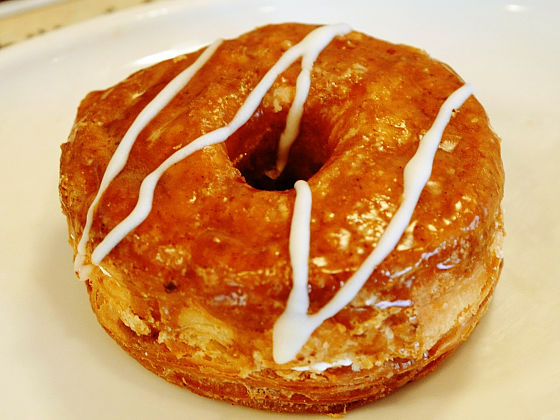 The maple-flavored glaze feels a little brownish.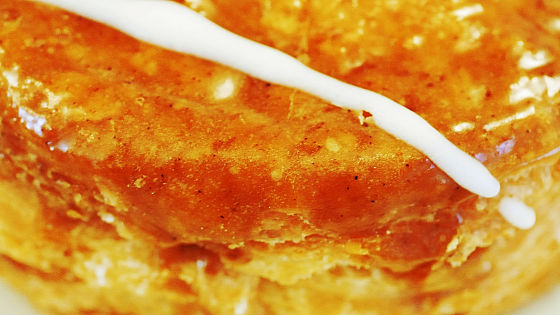 You can also check the whipped cream from the side of the donut.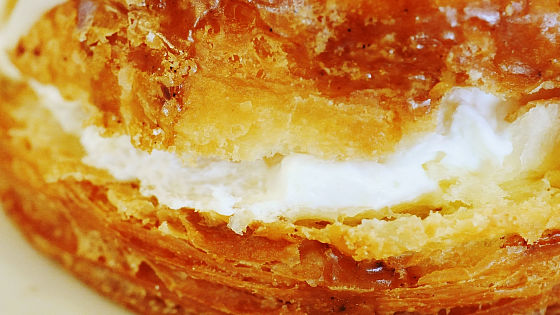 When I try to eat it, the maple's sweetness is deep, and the taste of the cream tastes intensified and it is rich in donuts. Maple taste donuts are few, so it is recommended for people who like maple taste.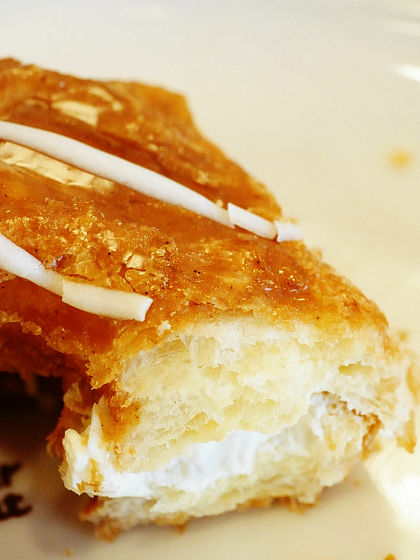 White chocolate & caramel whip(194 yen including tax) is sandwiched with caramel whipped on the fabric, topped with coated chocolate and almonds, decorated with chocolate.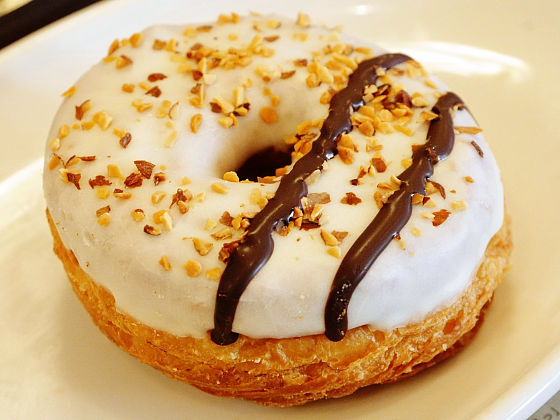 Almond topping into the contrast between white chocolate and chocolate.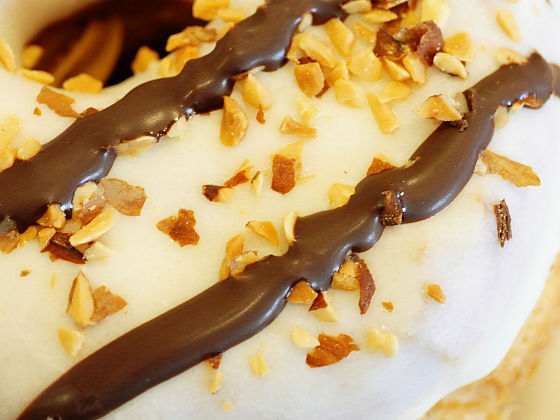 When you open the donut, you can check the caramel whip.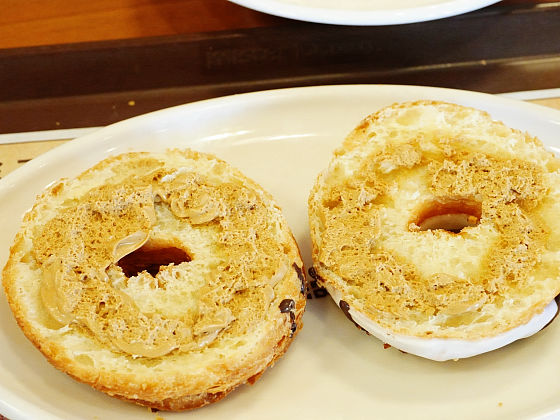 Combination of chocolate, almonds and caramel cream sticky to crispy fabrics. Caramel whip is not bitter bitterness, it may have little sharpness as it has strong sweetness. All three kinds were torn donuts to eat in the morning etc.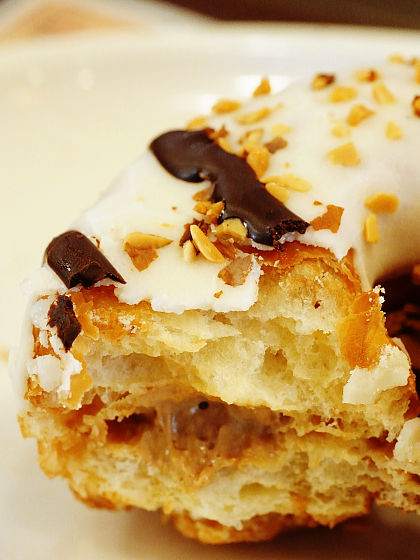 Mr. Croissant Donuts will be sold for a limited time until late June. It is a bit tough to eat three in batches, so it seems to be just right to buy one and eat it with coffee.