Anyway, I tried a light dough shoes donut "shoeecle"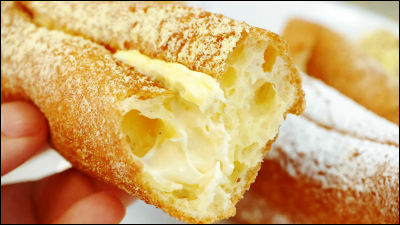 Featuring a crispy texture "Croissant donuts"Is a newly released Mr. Donut, but from April 29th it has become" fluffy light "texture of"ShoeectIt is on sale. I was wondering how it feels, so I went to eat at once.

Shoeecle | New Item | Mister Donut
http://www.misterdonut.jp/m_menu/new/140429_001/index.html

Arrived at Mr. Donut.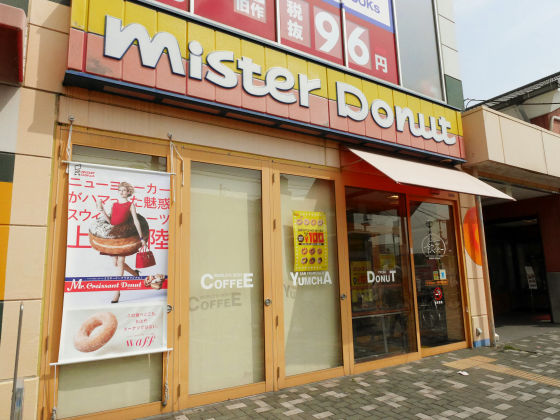 I will search Shoekle at once.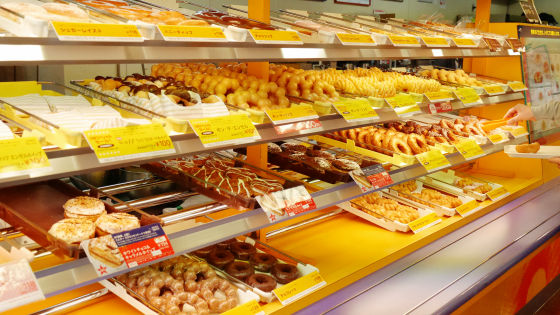 Discovery. Shoeecle has two types of custard whip and angel whip, both prices are 118 yen including tax.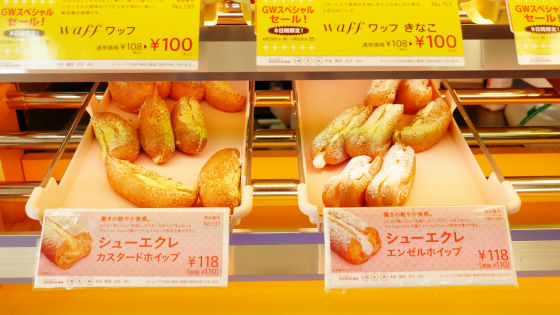 So I bought it and tasted time.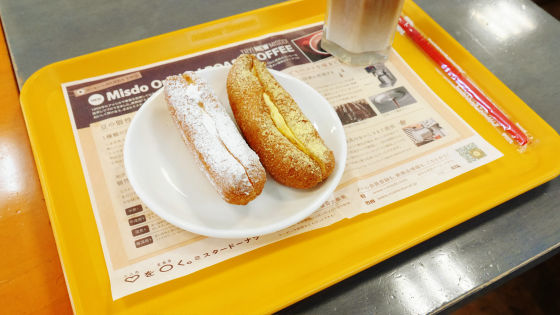 Size is almost the same as iPhone 5.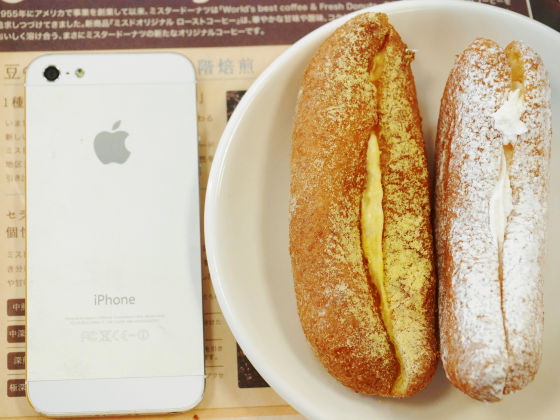 First of all I receive it from custard whip. It looks somewhat like fried bread.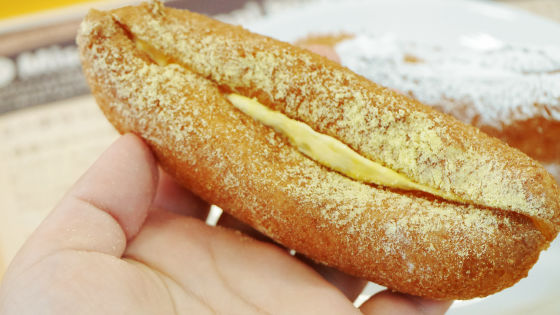 Sugar flavored with custard is sprinkled on the surface.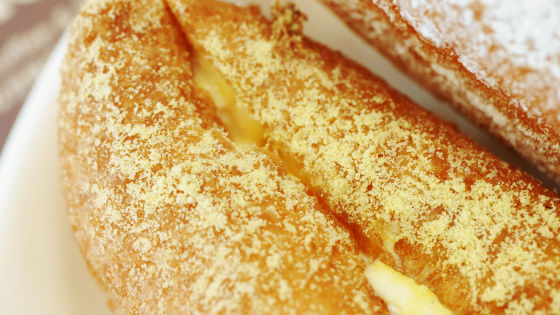 A cut was put in the middle of a long thin shoe cloth, and a custard whip was sandwiched.



When I try it, it is a nice scent of vanilla from custard whip. The cloth itself is a moist moisturized type, but the texture is light as it contains plenty of air, and the surface is slightly shaked because it is fried. Even if you add custard whip and surface sugar, sweetness is a good feeling.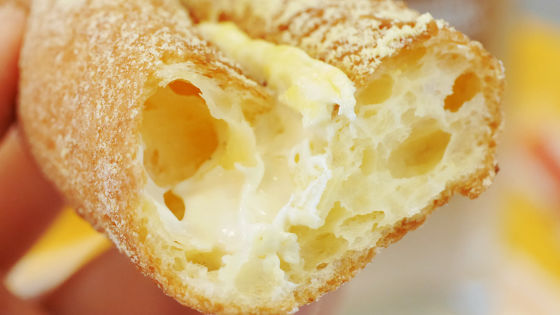 This is a cross section. It looked like fried bread, but as you can see from the fact that a lot of bubbles are contained, it was quite heavyCroissant donutsUnlike, the fabric is light and easy to hold, it is easy to hold and it can be crunchy.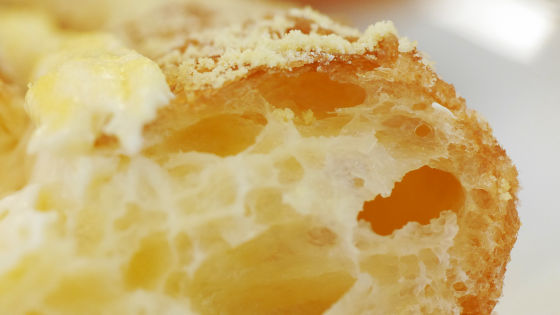 Next is Angel Whip.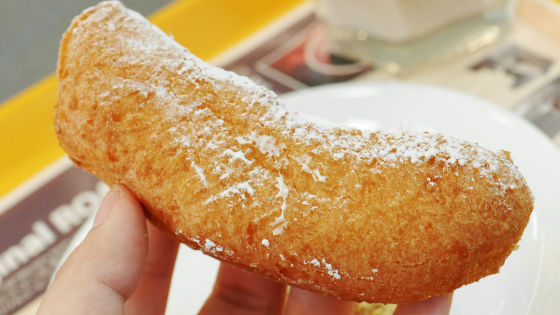 Sugar topping on the surface. From the breaks of the dough the whipped cream is peeling.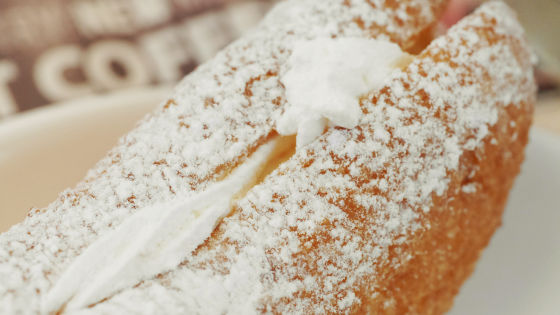 Trying it off, this is also a texture that is "floating". With the impression that there is no flavor of vanilla, the impression that it is crisp, it is fluffy also while being fluffy here, the crisp texture of the surface is accented and it is light so I can eat it pakpaku.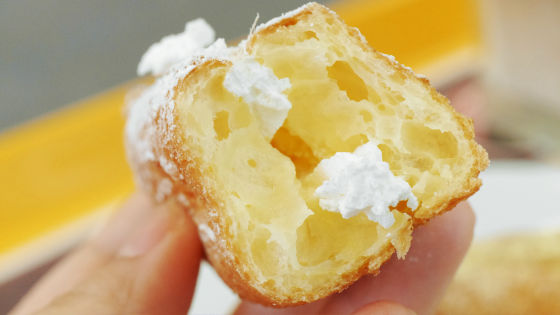 When opening the cuts of the dough, the whipped cream was squeezed with such feeling.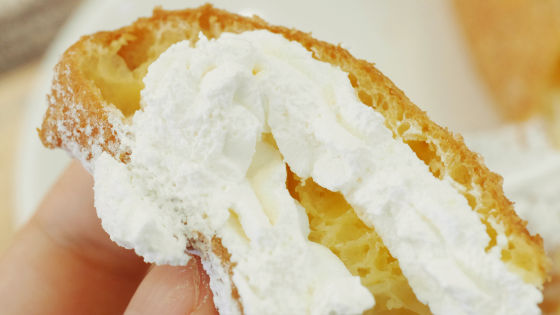 The shape is Eclair, but with a simple taste, finish like picking up the characteristic of puff and fried bread. The sales period is scheduled for late August.