"Fruits PARM Mango & Vanilla" finished with rich mango juice Preceding taste review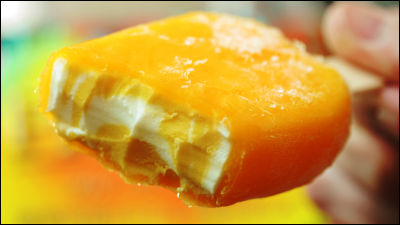 Coated with strawberry instead of chocolateFruit PARM strawberry"PARM series coated with fruit juice is"Fruit PARM"is. From May 12, 2014 (Monday), wrapped vanilla with exhilarating and dense mango juice "Fruit PARM Mango & VanillaAlthough it is scheduled to be released, I tried to eat how it was finished because I got ahead of it.

Refreshing and dense mango flavor creates a sense of resort "Fruits PARM (Mango & Vanilla)" New release from across the country from Monday, May 12!
http://www.morinagamilk.co.jp/corporate/release/2014/0502_1925.html

Fruits PARM (PALM) Mango & Vanilla (Novelty) | Ice Cream | Products | Morinaga Milk
http://www.morinagamilk.co.jp/products/icecream/parm_puree/2030.html

"Fruit PARM Mango & Vanilla" package is designed to feel passion like a tropical resort. It is 6 boxes per box.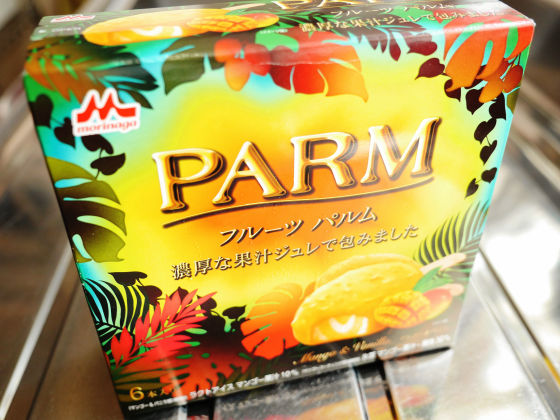 Freshly cut mangoes are printed, ice creamy, wrapped in rich juice with 30% mango juice.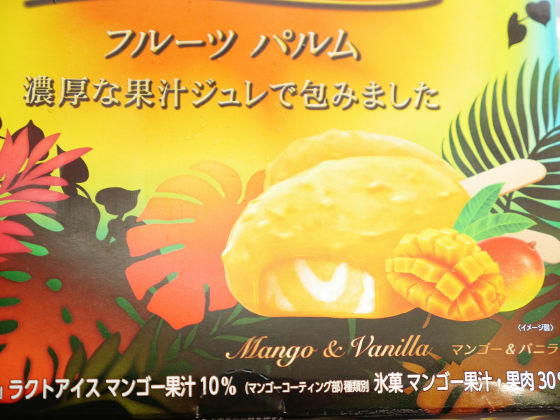 The back side looks like this. "Chewing soft coat" realizes a soft mouth even if it is frozen.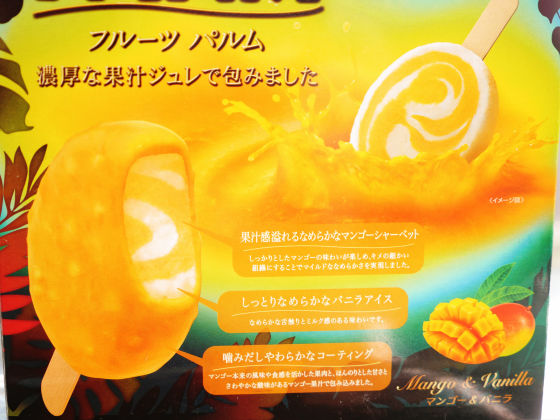 When checking the raw material name etc, the mango & vanilla part is the lacto ice and the mango juice and pulp is used in the coating part.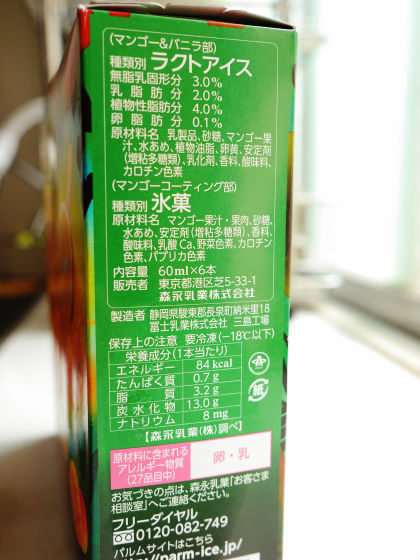 It is opened with tongue.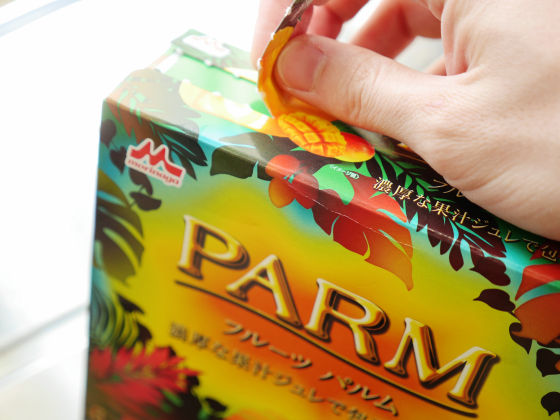 It is packaged individually one by one.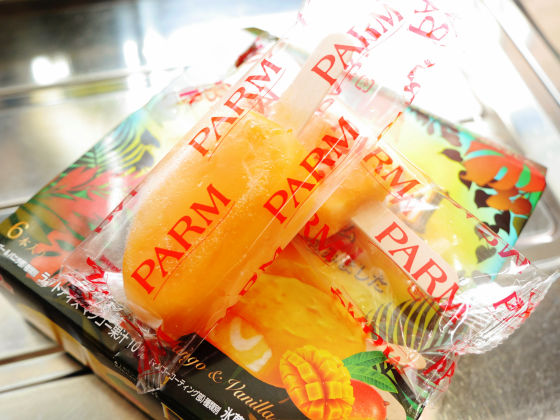 Taking it out, the size is small, but the fragrance of rich mango smells and smells at the moment of opening the bag.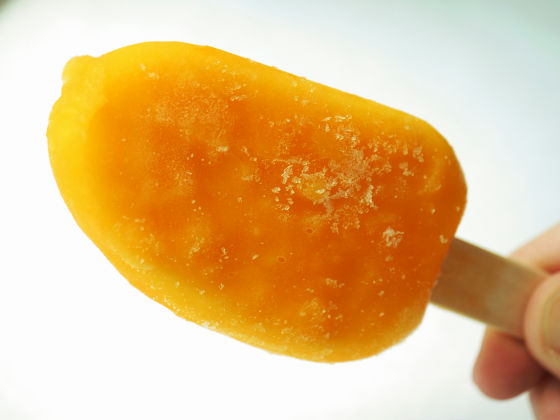 Even though I just took it out of the freezer, it gently tastes it. The coating is quite sweet, it tastes like a well-ripe mango. The coating that froze the jelly has a texture like a fresh and cold mango flesh.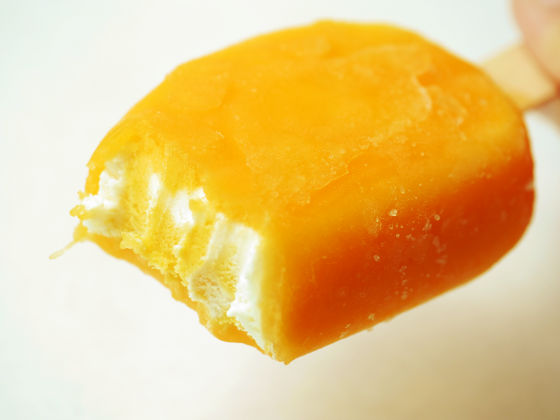 The part of mango & vanilla is a marble pattern. Mango sherbet combined with Jure felt that the taste of vanilla was losing, but I could feel the mild milk aftertaste as I was eating and it was making ice that made me so tired.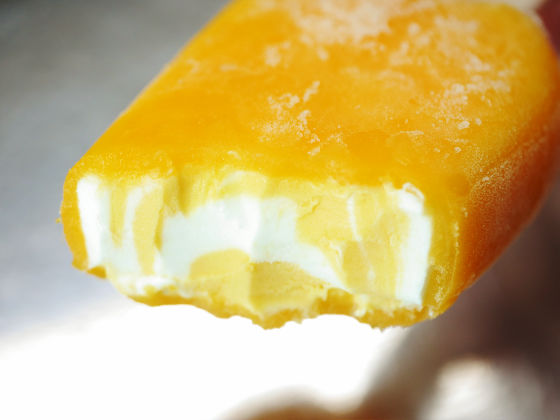 As I eat it, occasionally I feel the fibers of the fruit in my mouth, so it seems that the flesh is included well.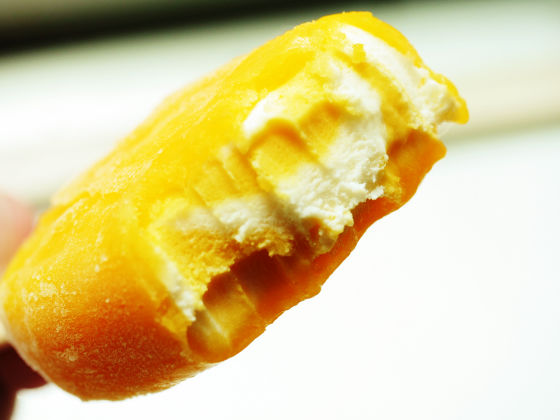 Fruit PARM Mango & Vanilla, I felt the milk 's mellowness in a rich fruit sense, it was a definite ice for mango lovers. It is perfect for the hot season, it is recommended to eat slowly on holidays and so on. The price is 150 yen per tax, 6 bottles is 500 yen per tax, and will be released nationwide from Monday, May 12.