I tried 'fruit PARM strawberry' coated with strawberry instead of chocolate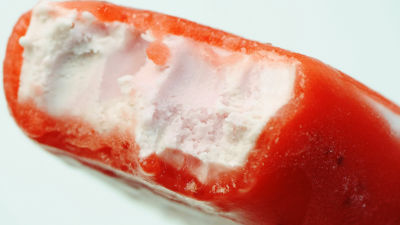 The image of ice covered with chocolate is strong when it says PARM, but since fruit PARM (Palm) strawberry was released newly from May 13 (Monday) as a new work of "fruit PARM" series, I went to buy and tried it.

~ "Daily Premium (R)" New product launched from Ice Bar "PARM (Palm)"! ~ Strawberry ice cream mixed in a spiral shape and strawberry sorbet "Fruit PARM (palm) strawberry" New release in the whole country from May 13 (Monday)!
https://www.morinagamilk.co.jp/corporate/release/2013/0418_1433.html

Unlike vinyl-like packaging of normal chocolate taste packages, it is in a package of paper like multiple entries.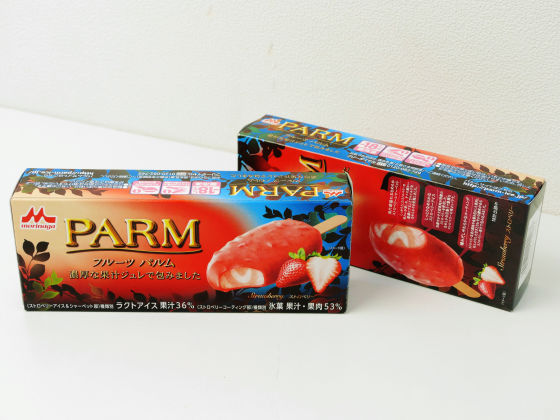 Illustrations of strawberries are printed, and the atmosphere of the package is different from that of normal PARM.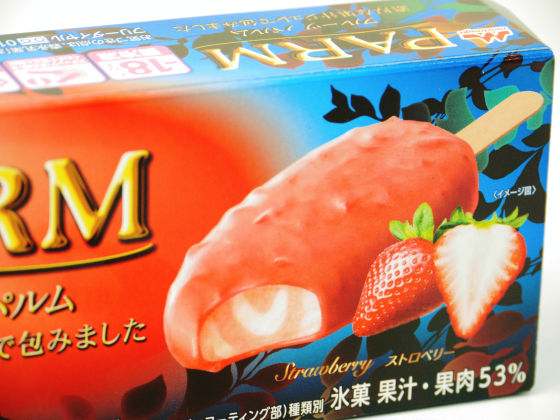 It consists of strawberry sorbet, strawberry ice, strawberry coating.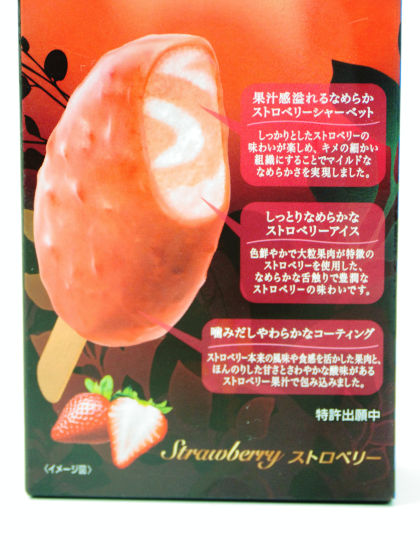 Ichigo juice and pulp can be confirmed in the material table. According to the package, fruit juice of strawberry ice and sherbet part is 36%, fruit juice of fruit juice of strawberry coating part is 53%, so it is considerably large. In contrast, milk fat content is as low as 1%.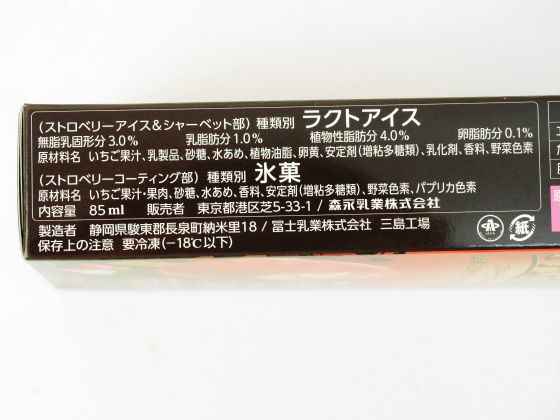 120 kcal per one. Normal PARM will be 232 kcal, so it is rather low calorie compared.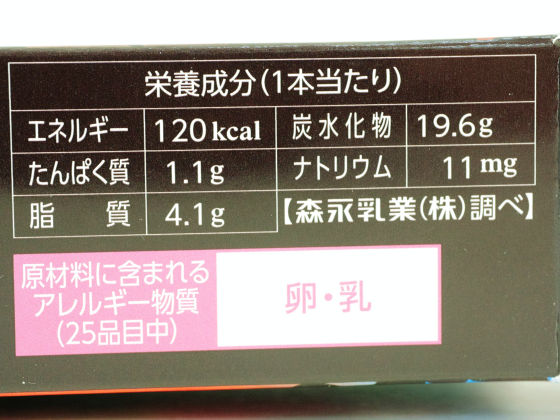 I will open it at once.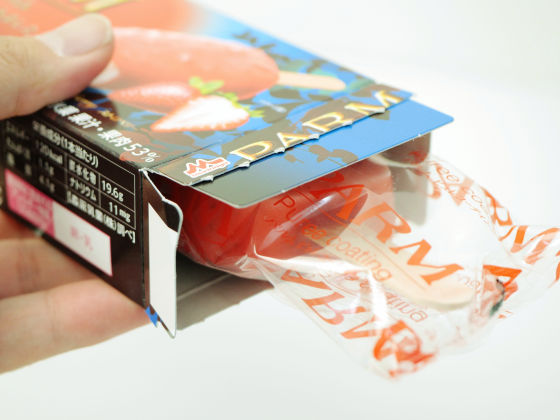 The cross section is uneven, and I feel the graininess of strawberries.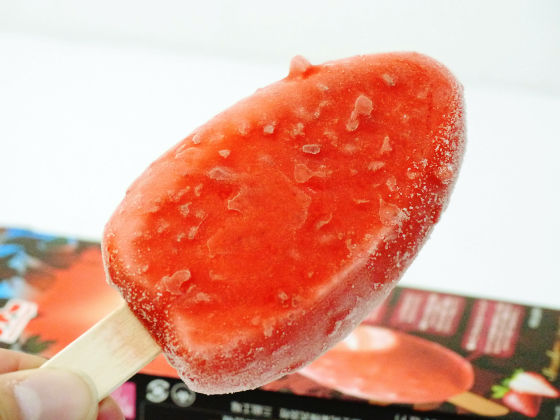 Okay, we will.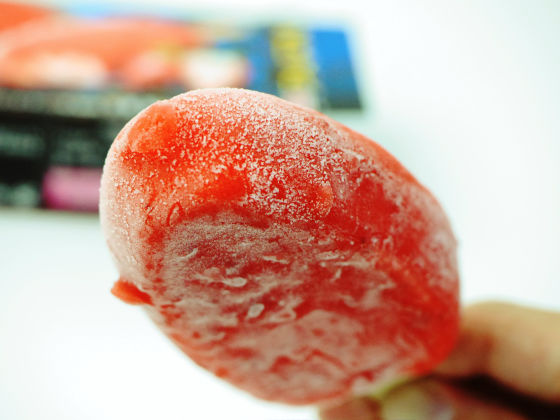 Jelly part of strawberry coating seems to have a sense of taste and texture of strawberry, like sweetness is a discreet jam. Strawberry sorbet and strawberry ice are still made around strawberries as well, and there is no thick milk like normal PARM, but in the ice that is on the market I feel a pretty solid strawberry taste . Ice strawberry juice and pulpy feeling is stronger than Ice, so it seems that you can eat all in the summer with a sherbet sensation.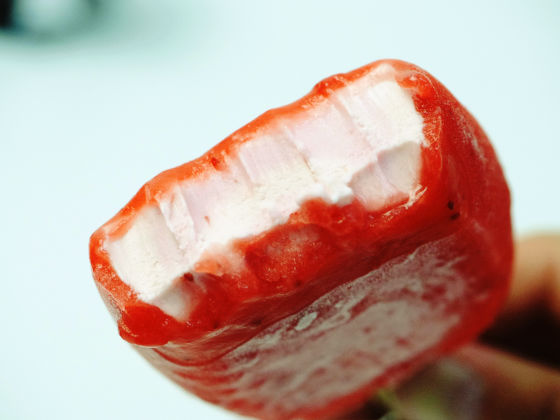 The price is 150 yen (tax excluded) per person, those who like sherbet made mainly of the fruit taste and those of PARM fans are essential checks.