Project to block sunlight by attaching hundreds of storable umbrellas to skyscrapers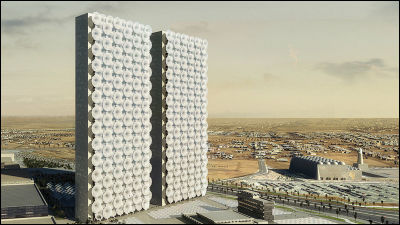 You can move around with every building in emergencyRotary BuildingAlthough there are various concept designs of buildings that are too odd, etc., not only concept design but actually "Hundreds of umbrellas are placed on the wall side to block sunlightThe plan to build a skyscraper called "High-rise building" is proceeding.

REX - Architecture PC
http://rex-ny.com/work/mhq

Building company REX designed high-rise building in which two buildings line up. At first glance it looks like an ordinary building ... ...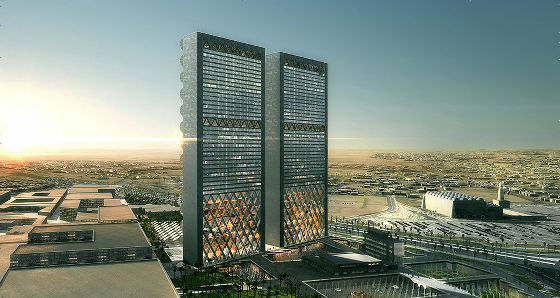 When receiving direct sunlight, hundreds of umbrellas installed on the wall side will open.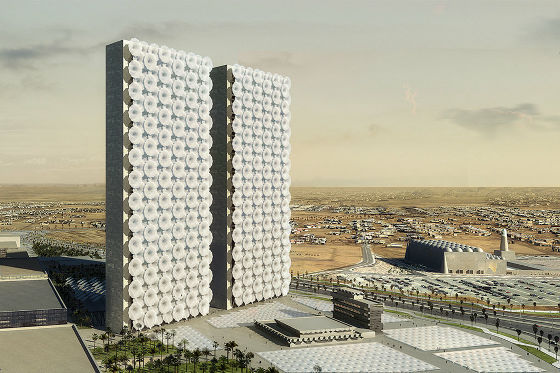 This is not installed in the state that the umbrella is opened only on one side of the building, but the mechanism that the umbrella opens and closes according to the rising time of the sun or the time of sunset. Designed to always open one side umbrella according to the movement of the sun, opening and closing of the umbrella takes about 60 seconds.




You can see how it works by looking at the following GIF animation. Because closed umbrellas are stored in the building, when the umbrella is not open, it seems like a building that seemingly does not matter.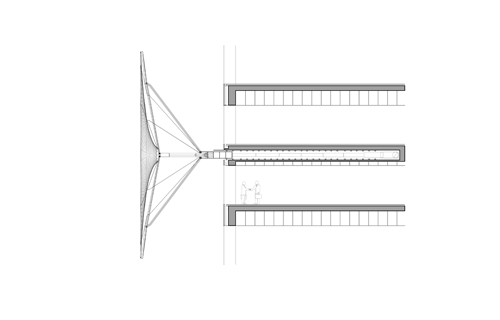 Inside the office is like this. The left is when the umbrella is not open and the right is opening the umbrella.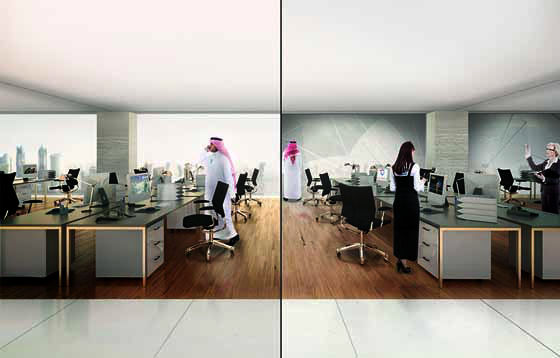 Umbrellas are overlapping and when viewed from a distanceMashrabiyaIt is an atmosphere resembling a latticed window in the Middle East.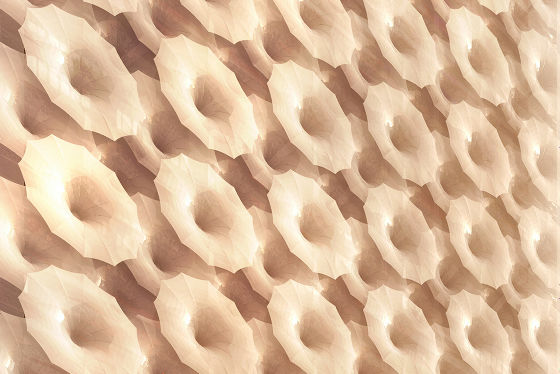 I cover the side of the building tightly as follows.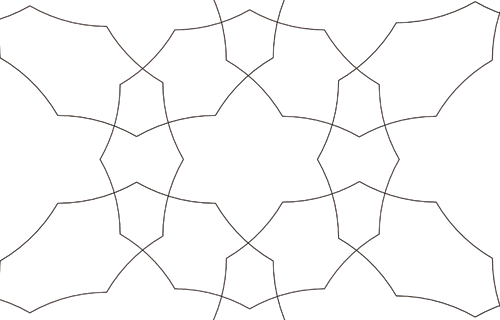 The umbrella is equipped with LED lights, and you can even use the side of two buildings to display the image at night. You can listen to the content as you watch TV from the city.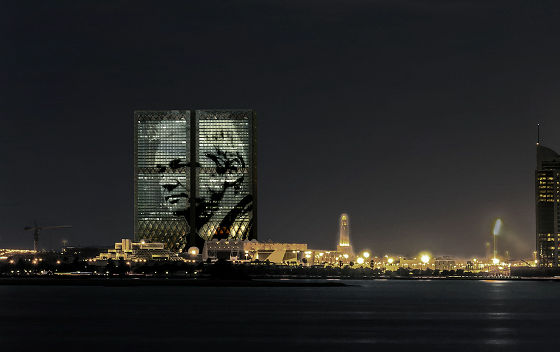 A high-rise building is a studio in addition to the usual office in the building because the medium company in the Middle East has asked REX to rebuild a long and narrow building of 100 m × 22 m.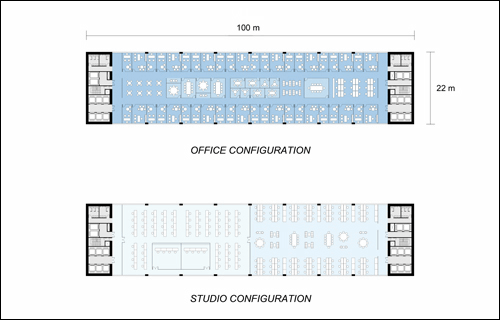 The top of the building is an office, below which the broadcasting space, the news department,Common spaceFollowed by a studio in the basement.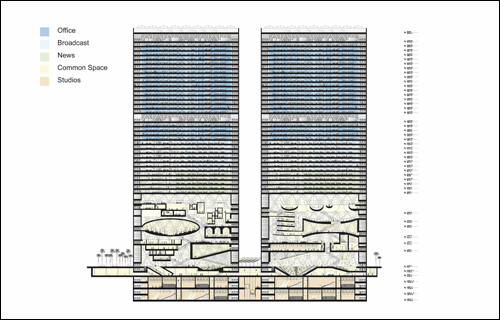 Common space is unique design.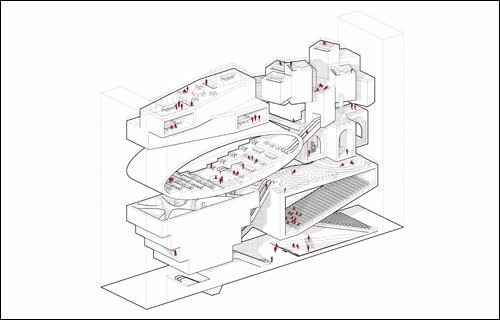 lobby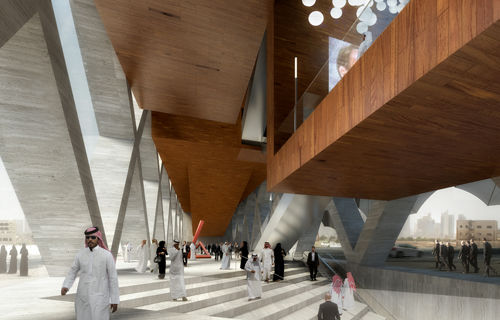 cafeteria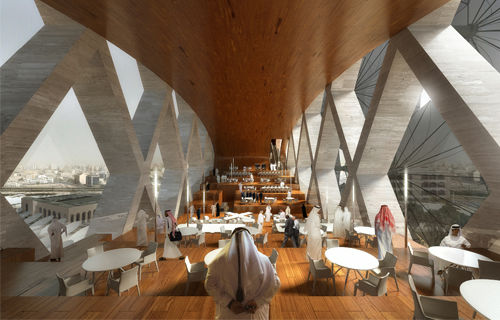 Tall buildings make shadows with the following feeling according to the movement of the sun. In the Middle East in the summer the sun is strict, so the building can also serve to provide a cool place in the neighborhood.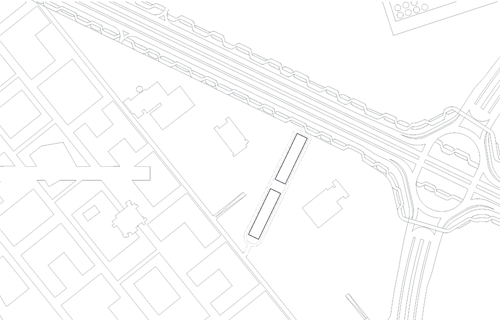 Twin towers were designed on the premise that they match the traditional landscape in the Middle East. The name of the media company that is a client, the cost of building etc. are not disclosed.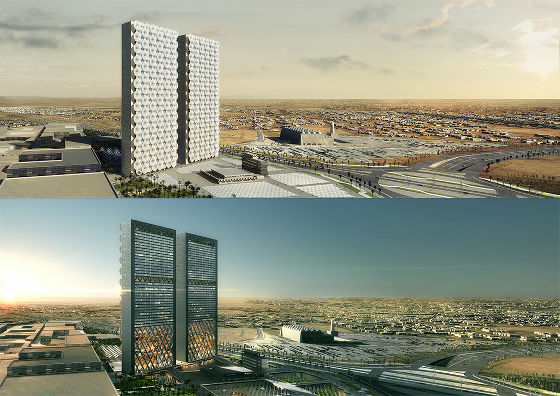 in Design, Posted by darkhorse_log