Japanese food culture such as natto · plums · tofu · anpan who are enjoying in South America far from Japan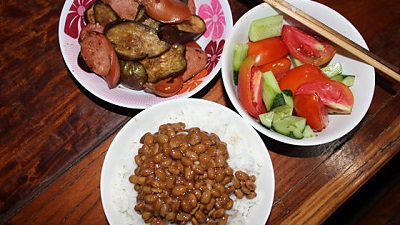 Happy to eat natto over white rice overseas. Ramen and dumplings, hotpot noodles, until the roast burning in all the time, Japanese food was still the best. In Paraguay and Brazil there is a Japanese food culture that passed as an immigrant. In Japanese it is also possible to say "Welcome". A year and a half of the journey of the Americas this time has passed since I came to miss the Japanese food, since I entered the Nikkei residential area of ​​Brazil and Paraguay, I have enjoyed Japanese food just as much as I have.

Hello, I entered Tunisia in 100 countriesAround the World Bicycle WorldIt is Takuya Sudo @ Chaliderman. From Africa in 3 yearsWhen temporarily returning homeJapanese food was also happy enough to make tears. Delicious dishes are all over the world, but Japanese food is special for me, and I want to eat somewhere.

◆ In Paraguay
Paraguay neighboring Iguazu Falls across Brazil and ArgentinaCiudad del Este, Iguacu residential area of ​​Nikkei settlement exists in the west west of the trunk line heading for Asuncion, the capital. It seems that a lot of Nikkei people live, and at the supermarket of the agricultural cooperative it is also possible to hear nature and Japanese. There was also a cozy cheap hotel, so I made a long stay with a catch.

In the park in the center is a splendid Torii gate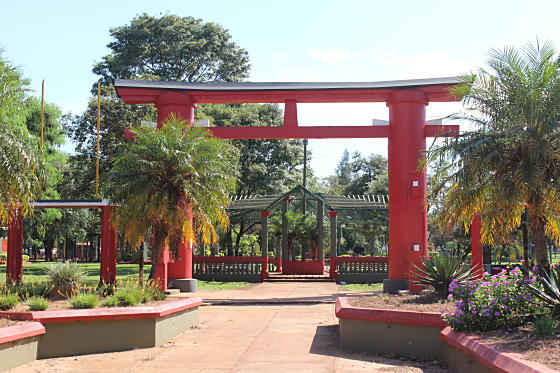 Picture of Mt. Fuji and cherry blossoms drawn on the building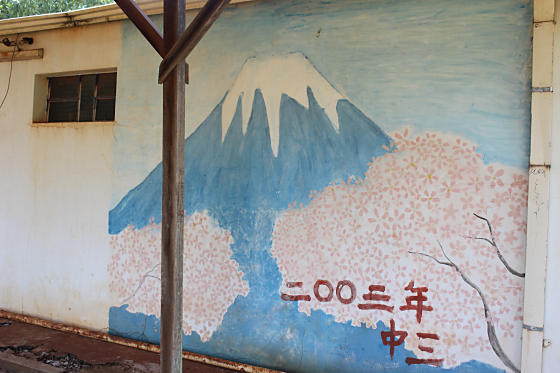 This is a cat bus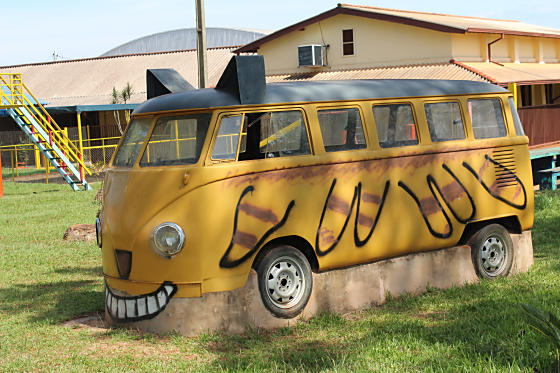 Ice cream shop named "ISHIBASHI"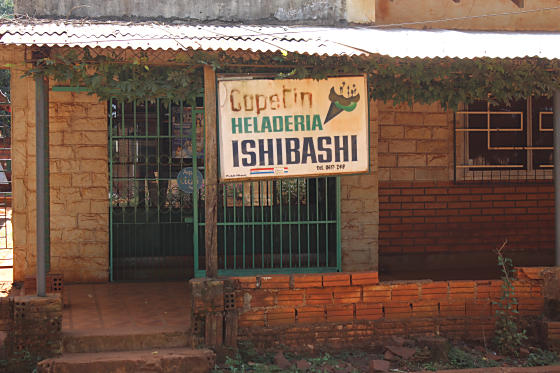 Discover a bicycle store named "KEIRIN" in front of Ciudad del Este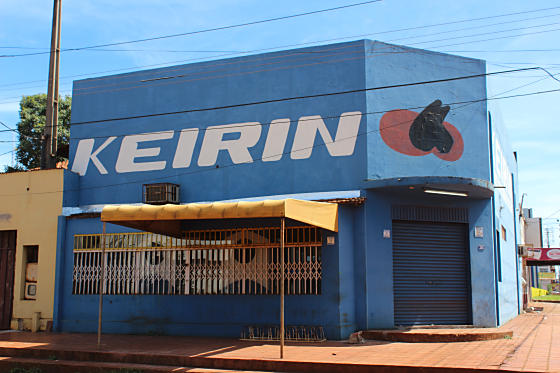 In the Iguacu residential area there was a ramen shop opened only on weekends, so I tried going on Saturday during my stay.

An ordinary private house is a shop.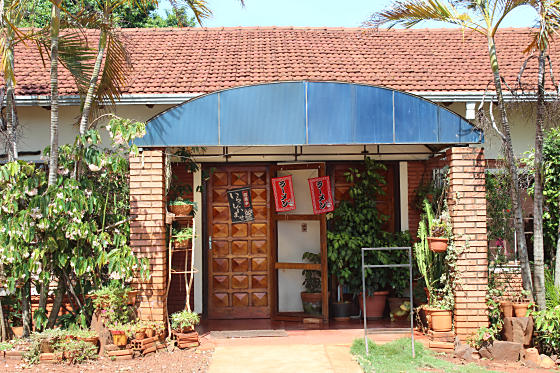 Inside the shop. My aunt worked as if it was in Japan like in Japan.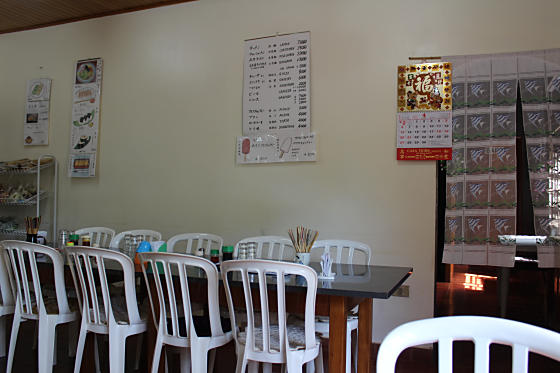 Seasonings such as pepper, lettuce, sauce of dumplings, rice oil.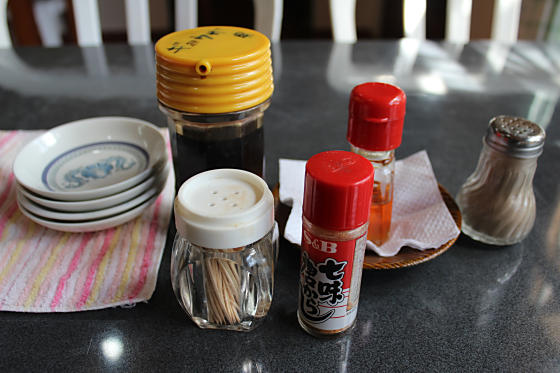 "Ohaya" came out here and it was impressed. Usually, in South America, drinks will not come out unless you order them.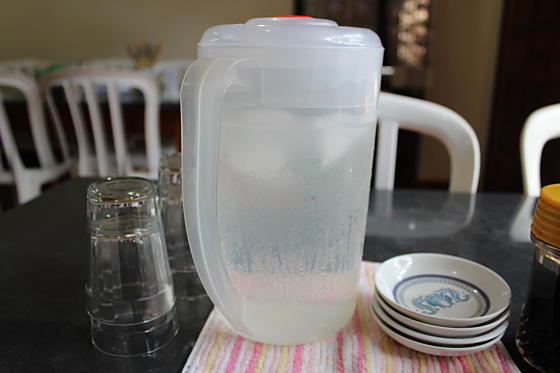 We ordered 30,000 Guarani (approx. 675 yen) chashuen mushi and 8000 Guarani (about 180 yen) dumplings. A solid soup with richness was ramen as it is in Japan. Gyoza is also fresh and baked up to tasteful feeling.



Homemade azuki ice cream is included in the dessert after meals. It was a taste of Japan ahead of sweetness.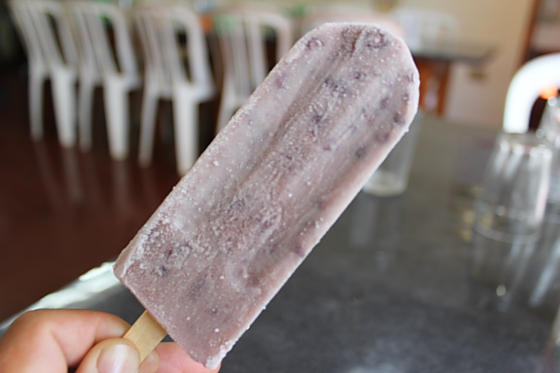 In addition to ramen, Iguacu residential areas are full of Japanese meals.

Deep-fried crispy, I casually blurted my cheeks. There are fried chicken abroad, but it is different from karate fried after all. This fried chicken set meal was free for meal instead of rice and the simmered dishes were also delicious.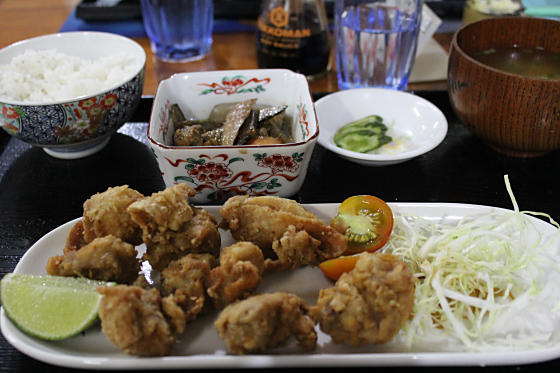 I remembered a distant Japan on a thin soup filled with umami udon noodle. Break the yolk of the egg and get it tied up with noodles. Tempra of wild vegetables is also delicious.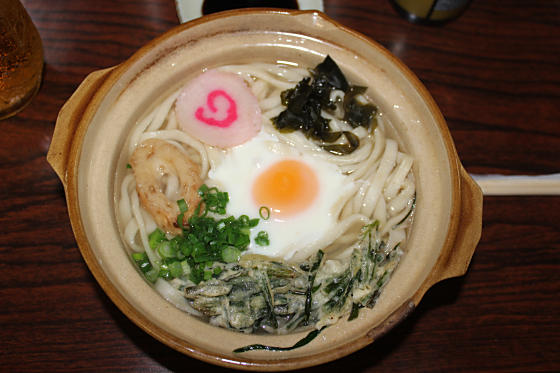 I always ate together with a yakinban udon. Fried deep-fried sweetly with vinegared rice is special.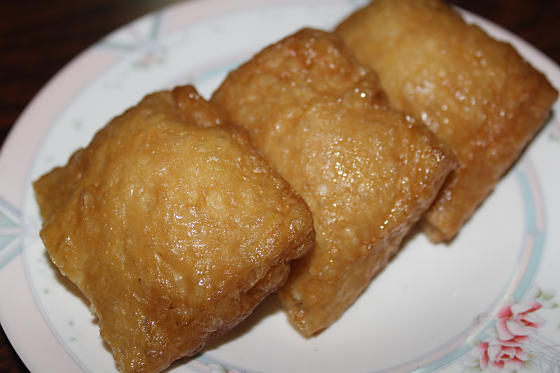 People in the hotel and Genghis Kang pan. Sliced ​​meat abroad is unusual, and grilled meat for the first time in a long time was fresh.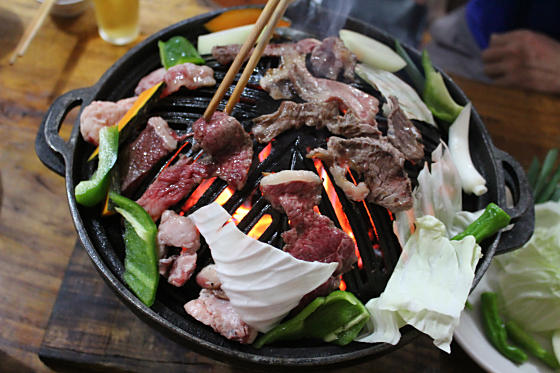 Move-selling tofu that came on Friday will be cool. It was resilient and it was a dish filled with the taste of the material.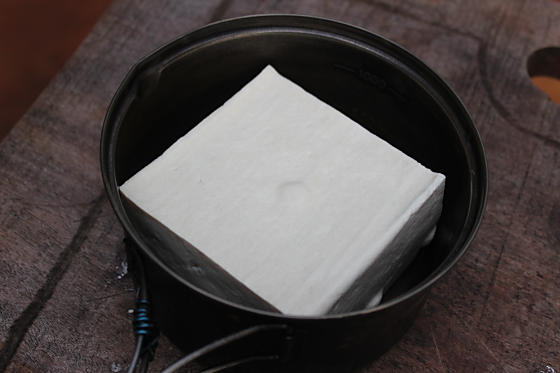 Rustic flavored anpang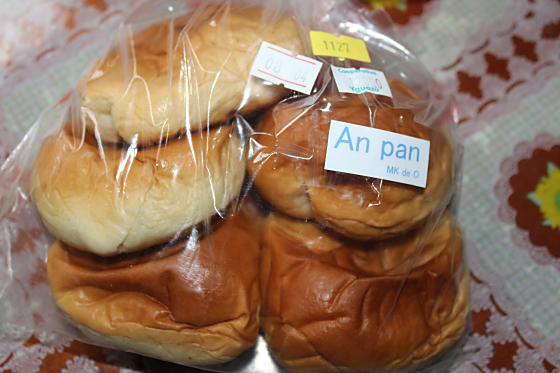 It sold Japanese eggplants and cucumbers. Overseas production is fat and tough.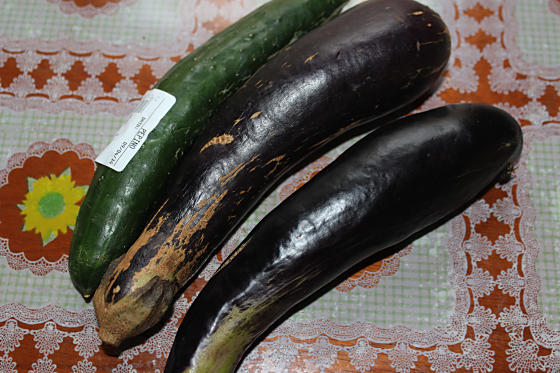 Natto is also available here. This is a refrigerated type where the thread does not draw much, there was some crunch in soybean. The frozen type that draws threads seems to be popular and there is no stock, finally obtained with the third shopping. Either way, rice goes on and on. Speaking of greed, I want you to add sauce to natto like in Japan.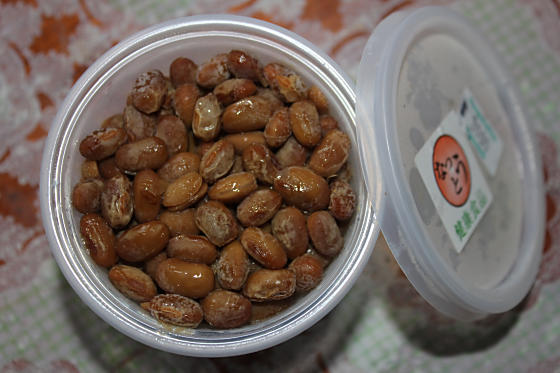 A supper of dinner is rice and natto, fried eggplant, cucumber and tomato salad. This alone makes me feel happy.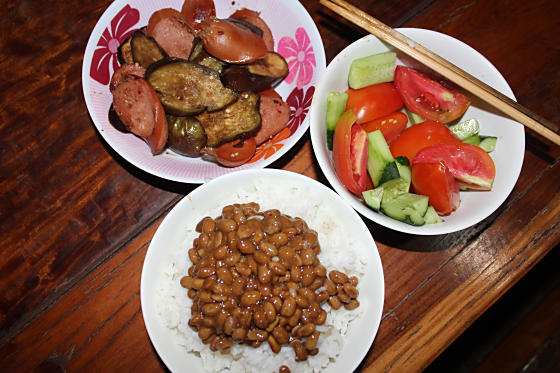 In addition to this Iguacu residential district, we also visit Pirapo residential area south of Paraguay. I entered within 10 km from the trunk line, but I had a vacation in a nice place so we had a round trip.

A monument that celebrates the 50th anniversary of settlement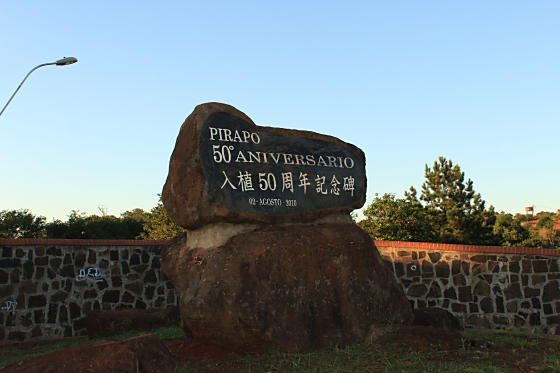 Meeting place written in Japanese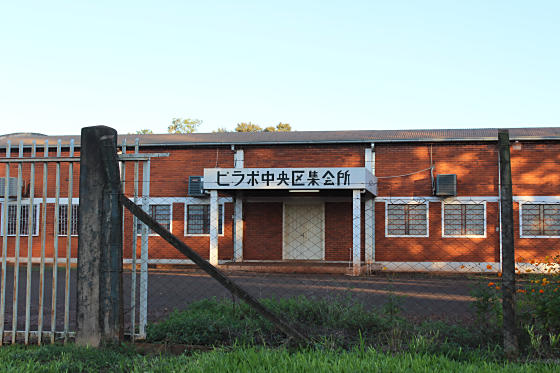 In the supermarket of the agricultural cooperative, I was surprised that J-POP was flowing. I hear that "You will be rude on the go". Young women at the cash register are about the same as Japanese people.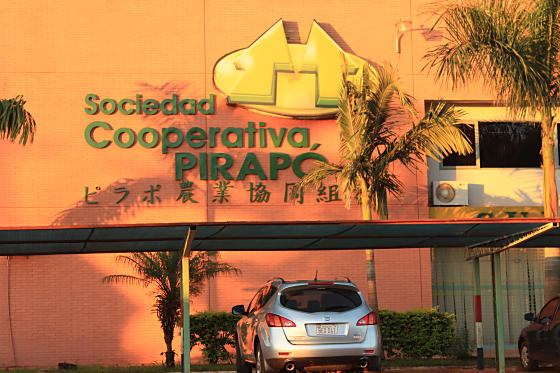 ◆ In Brazil
Brazil's largest citySao PauloMany Japanese Americans live in this area. A bookstore dealing with Japanese magazines / books, Japanese restaurant, Nikkei hotel gathered from supermarket dealing foodstuff in JapanLiberdadeThere was also a Japanese town called Japan, and I went out for a couple of nights during my stay.

A big Torii stands also here. As the streetlights become lanterns, the whole area is arranged in a Japanese style.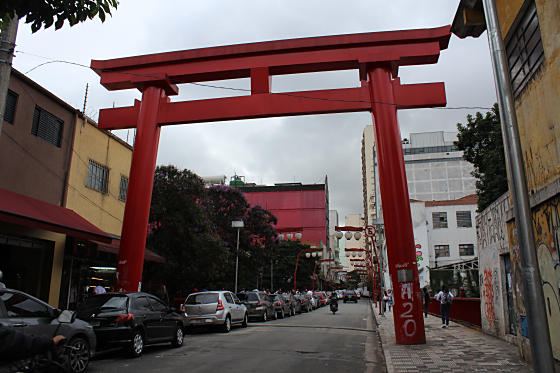 A local bank that looked like a castle in Japan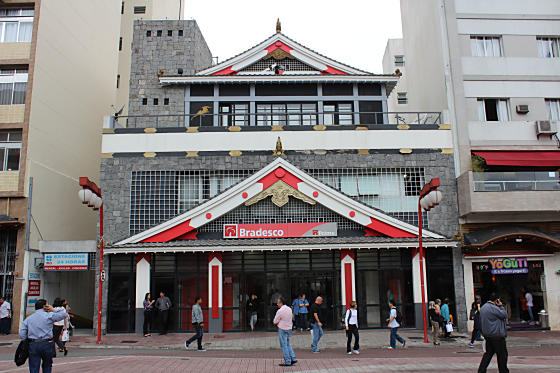 The sign of the traffic light was also a torii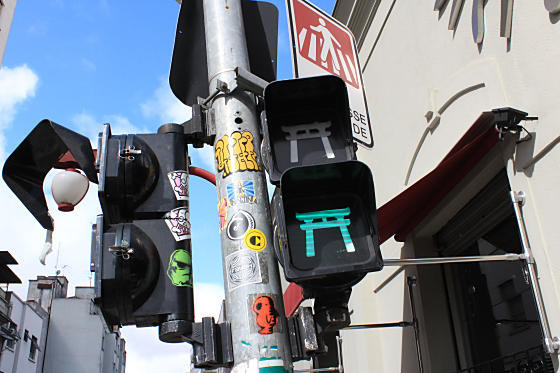 Supermarket with Asian ingredients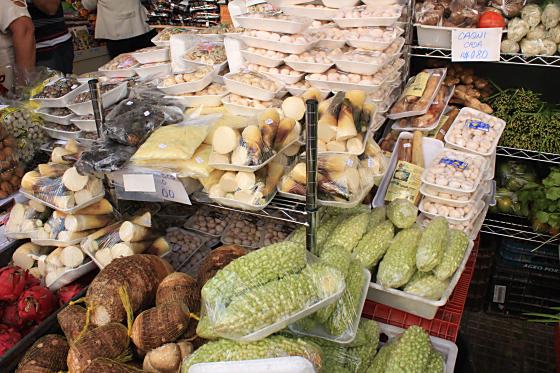 Japanese restaurant in South America that looks like a lie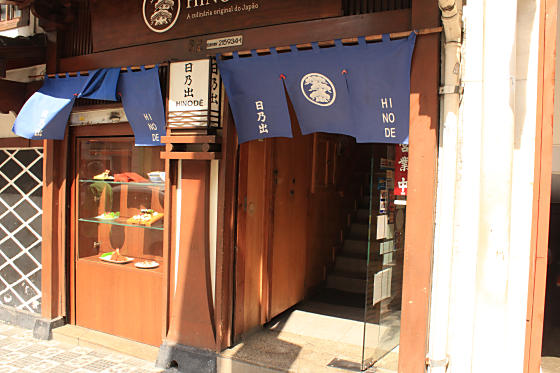 This liberage is crowded with lots of store openings at weekends.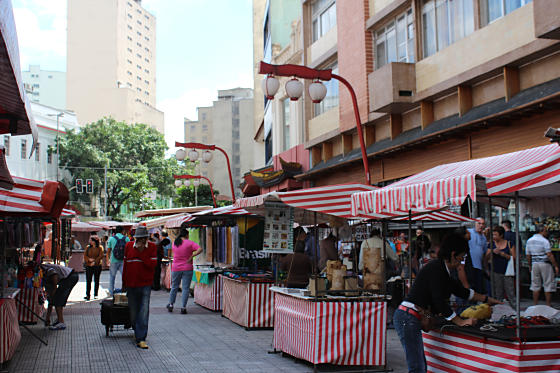 The one I found there was rotary roasting of 3 Real (about 140 yen)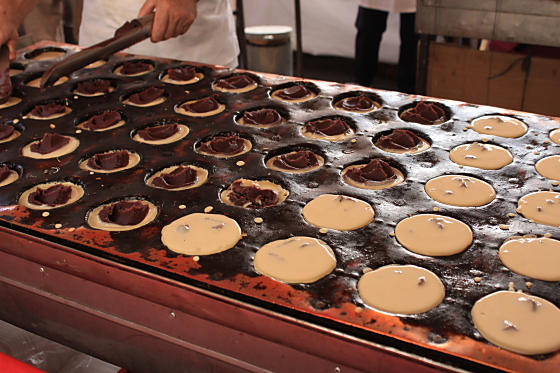 As soon as I glue it, it's an excellent item that melts out hot contents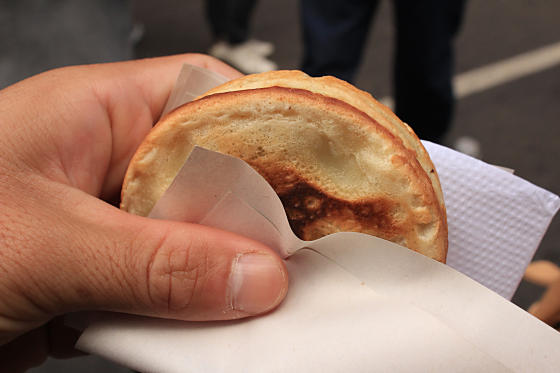 Prices in Brazil so much so we got Japanese ingredients with this liberage, and we cooked ourself at night.

Brazilian Japanese rice "MOMIJI".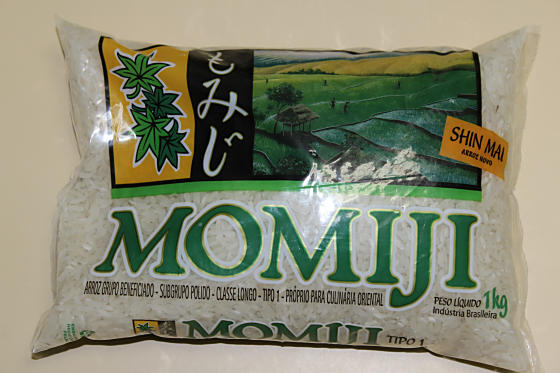 Like natto, Umeboshi did not speak for a while.



Shimeji who wanted to eat asexually, looking at it being placed.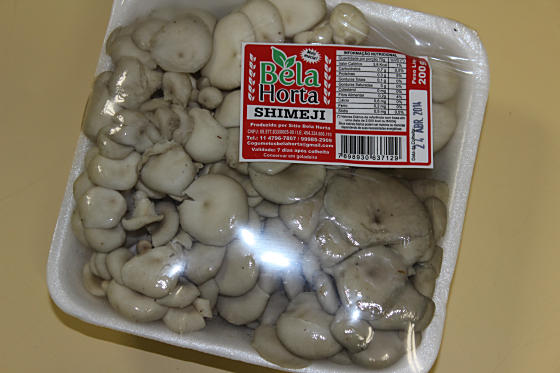 Umeboshi on rice, fried squid of Shimeji, miso soup. It is simple, but this alone is sufficient.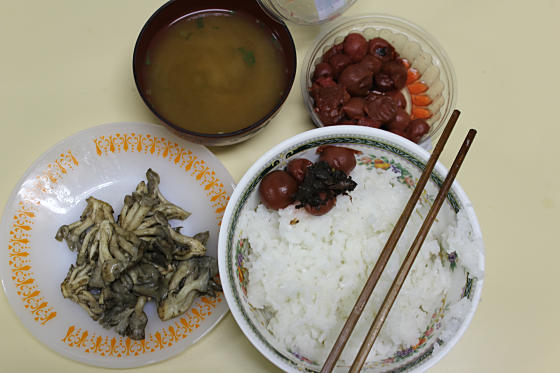 It was as high as 8.9 Real (about 410 yen), but I bought Daifuku without being able to finish it. Local companies are also making Japanese sweets such as buns, dumplings and castella.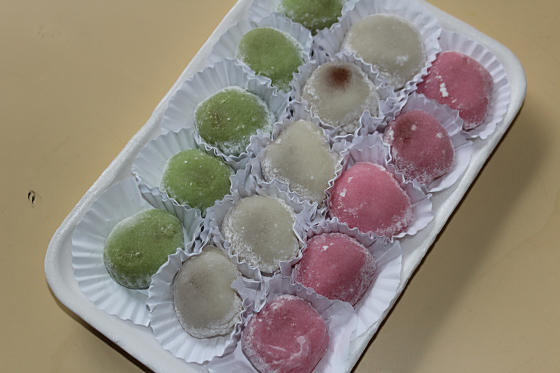 Oysters also circulated regularly.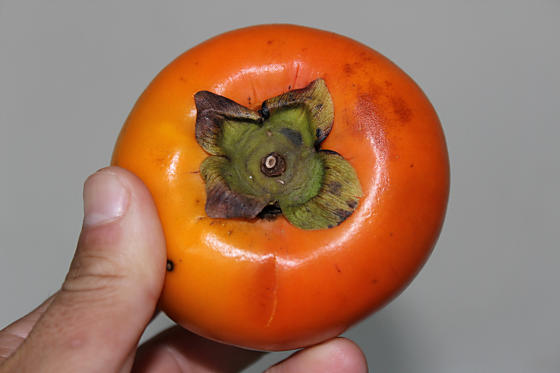 In Paraguay and Brazil, opposite to Japan, I did not know that Japanese food culture is rooted so far. Mr. Kiya reported earlierRamen shop "Asuka"It is a regular holiday, and I regret that I did not eat Katsu-ron bowl. Still, I was able to supply Japanese food enough enough, so I am likely to be able to do it overseas for a while.

(Sentence / photo: Takuya S. Narou Charriderman
Cycling around the world for a bicyclehttp://shuutak.com
Twitter@ Shuutak)