Food circumstances in Mexico are fulfilling pursuit of deliciousness and being fulfilling enough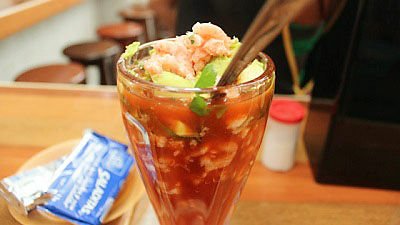 Speaking of Mexico, tacos is famous, but that is not all. Even though it says ... Tutas, Tostadas, Gorditas, Enchiladas, Panuchos and so on ... menu, they are snacks and there are also authentic dishes. I felt nostalgic about the rustic taste made by my aunt in Mexico like Japan. The atmosphere of the cafeteria where the season came in also does not collect. And after dinner we had dessert. People in Mexico also spiced spices to bring sweetness, as Japanese people put salt on watermelons.

Hello,Takuya Sudo @ circle around the world bicycle @ Charridermanis. In the United StatesOnly hamburgersAs I was eating, Mexican food was fresh. Tomatoes, avocados, cheese, chicken, ice cream, pineapple, yogurt and also suited my taste.

This is the only menu in one cafeteria.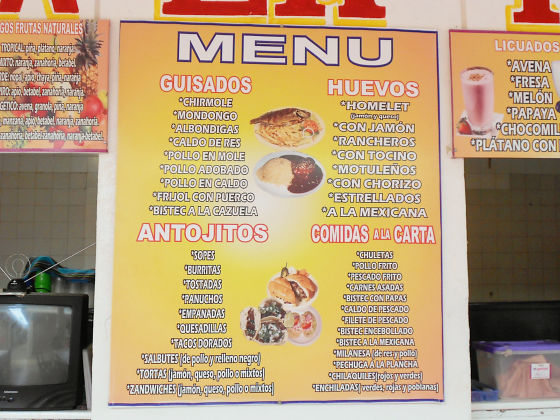 me too.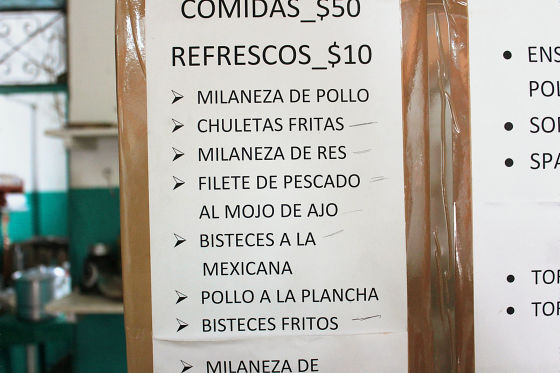 In Africa I cried for lack of choice, but the food situation in Mexico was fulfilling. The staple food of Mexico is a tortilla baked with corn flour thinly and baked, like a white rice in Japan, when I asked for cooking the tortilla of Hoka hoka was sure to come with it. Tortillas are also used for snacks such as tacos.

◆ snacks

Tacos (Tacos)He is synonymous with Mexican food. However, rather than cooking, it is a fast food, it is the taste of the common people to eat casually in dining halls and stalls. Because it is cheap and there is no detachment, when I got lost I was asking for tacos.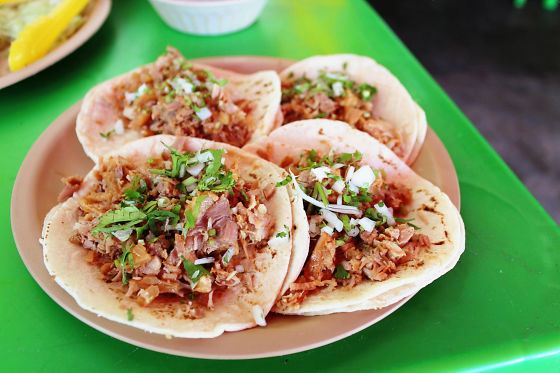 Tacos with grilled meat, cabbage, tomatoes, avocados and volumes. Here is 10 pesos (about 82 yen)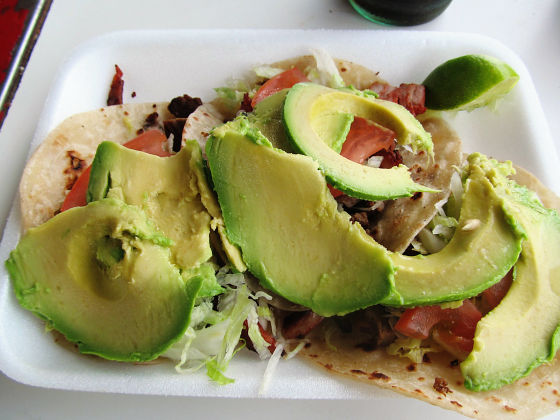 This is easy.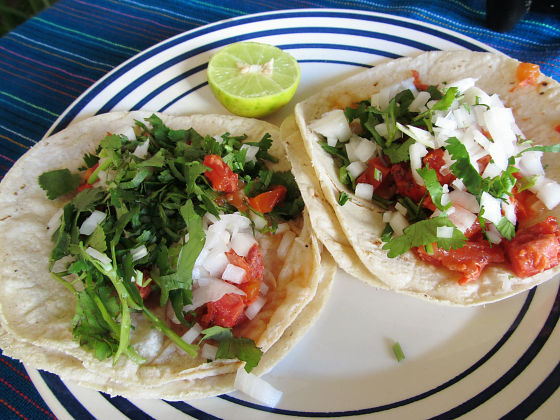 Splitting the internal organs.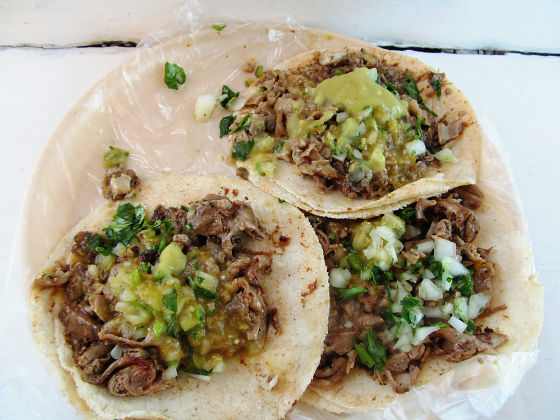 Tacos of chicken is 30 pesos (about 245 yen) with 5 pieces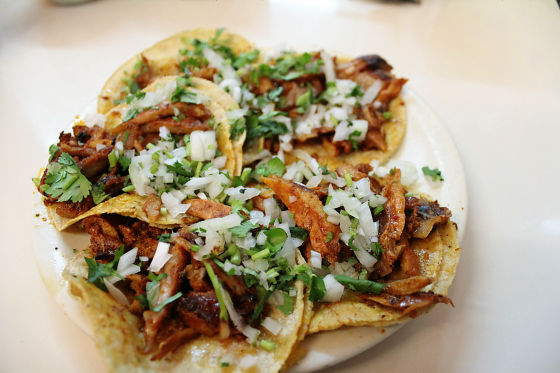 Please apply source and lemon as you like.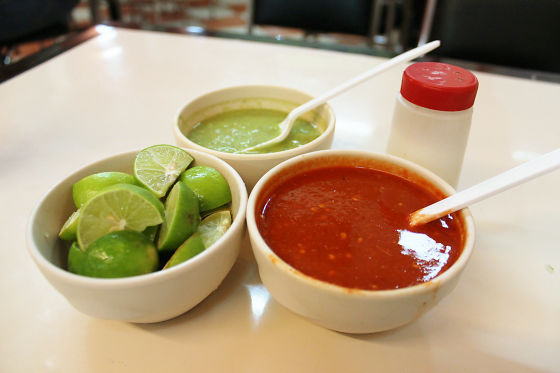 Besides tacos one after another, the menu "~ ス" came out one after another and was excited. The basic is tortilla. Tacos is usually one of the menus, and the contents are similar only by the different cooking methods. Food stalls that narrowed down the menu to "Tamale", "Fried Potato", "Maize" and so on also came out to the city.

The Mexican style sandwich is Tortas (Tortas). Tomatoes, avocado, lettuce, with a meat of 25 pesos (about 205 yen)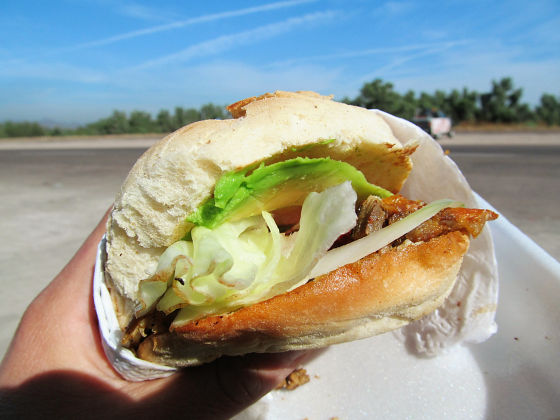 Tortas with a hamburger.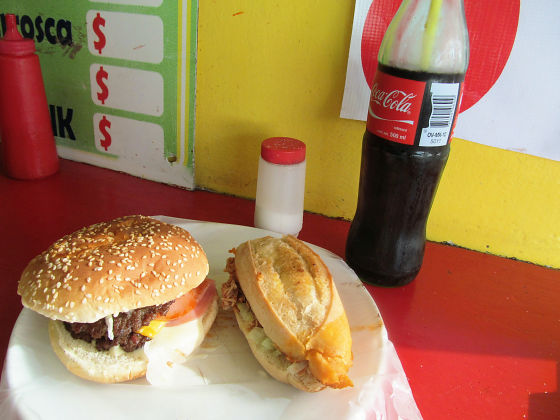 Jumbo size of 38 pesos (about 310 yen) that was in the market of Guadalajara is enough to make the stomach painful.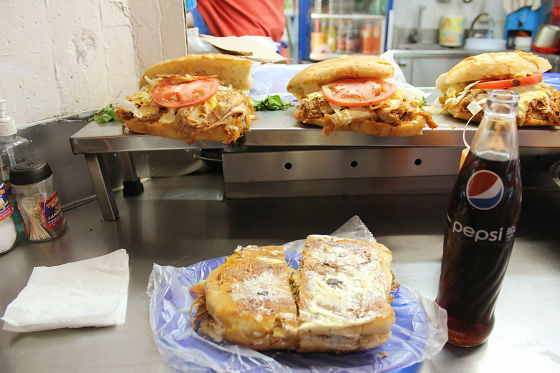 Tostadas of 10 pesos (about 82 yen) each have cabbage and chicken on crispy tortilla fried and fried. The tomato sauce matched the ingredients, it was a dish was a dish.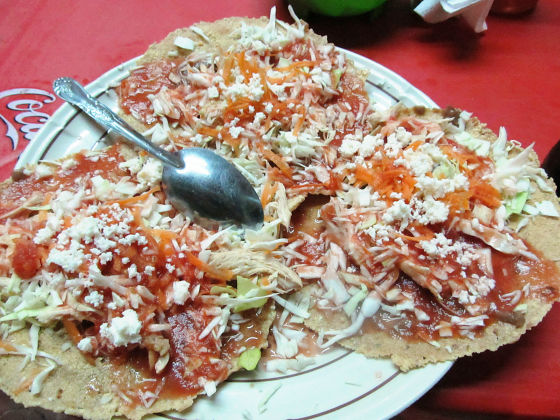 Quesadilla (Quesadilla) which was 8 pesos (about 65 yen) was baked in tortillas with cheese or chicken baked. I can not say melted cheese.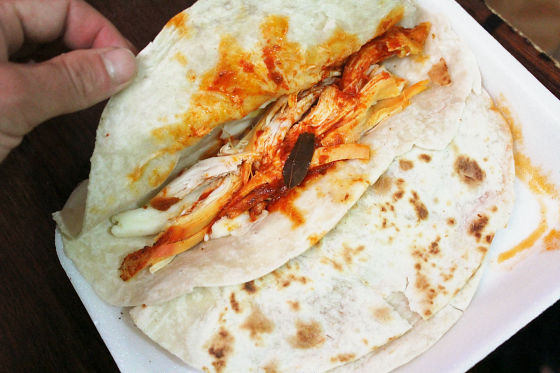 Fry Quesadilla with oil and turn to Empanadas. The ingredients wrapped in tortilla were hot 8 pesos (about 65 yen).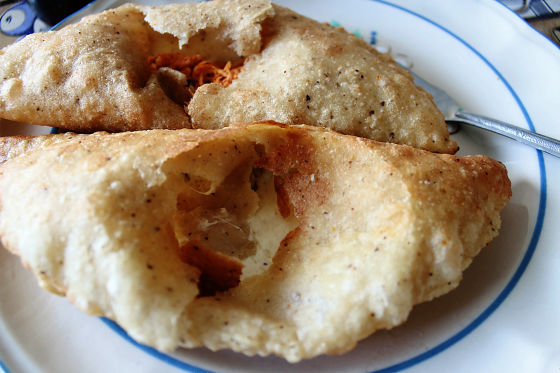 Will it be Panuchos if fried taco tortillas? Ingredients are on crispy skin.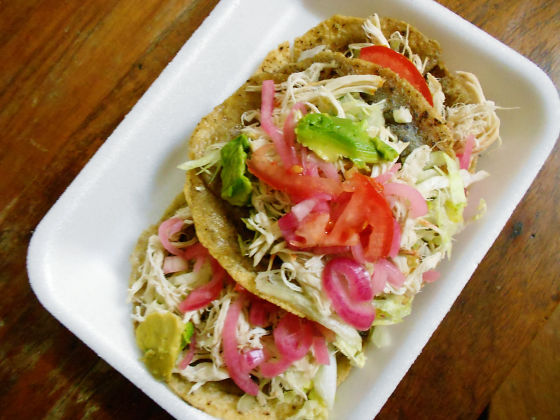 Gorditas with a dusty texture, there is more than it looks.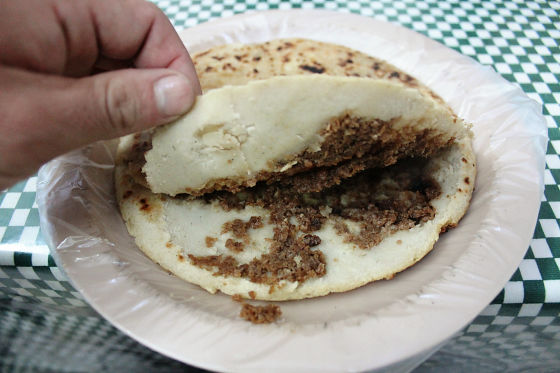 45 pesos (about 365 yen) with chicken, cabbage and cheese on tortilla and tomato sauce and mayonnaiseEnchiladas"The food advanced.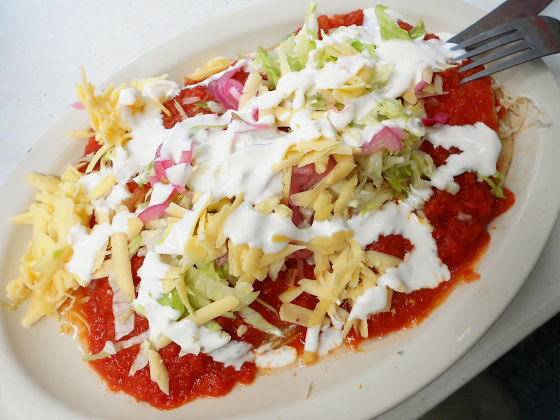 Tamale (tamale) with many corn leaves and banana leaves on the Yucatan Peninsula. Since it was baked, the outside was crisp and chicken was in. It seems that there are many steaming cases in general, and it is also seen in countries of Central America like sub-Mexico.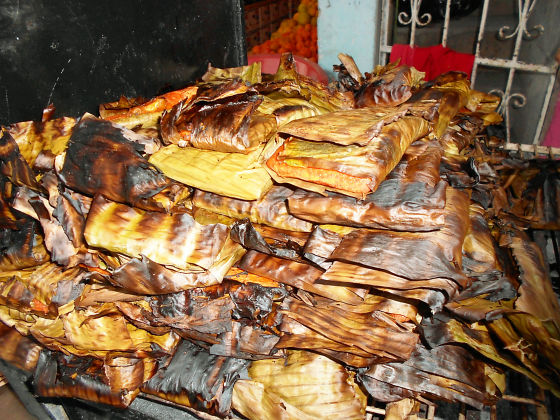 Hot dogs are easy to get at convenience stores. After on the sausage, onion and tomato are your choice.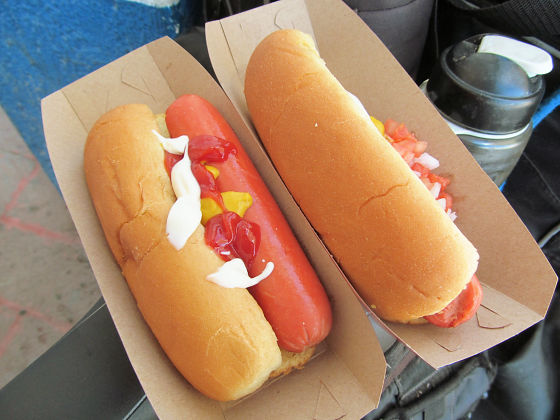 Fried potato fried in a stand. Sausages are also fried together.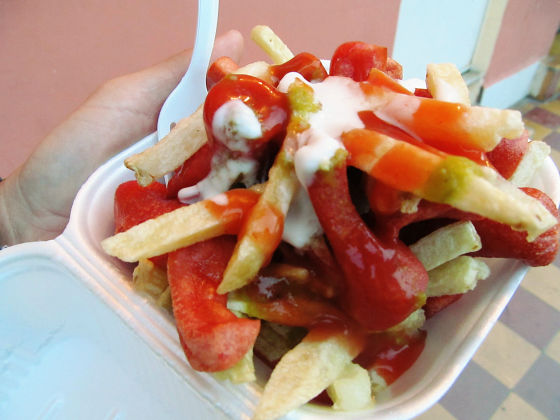 However, potato chips are also more delicious than chocolate and lemon on the market.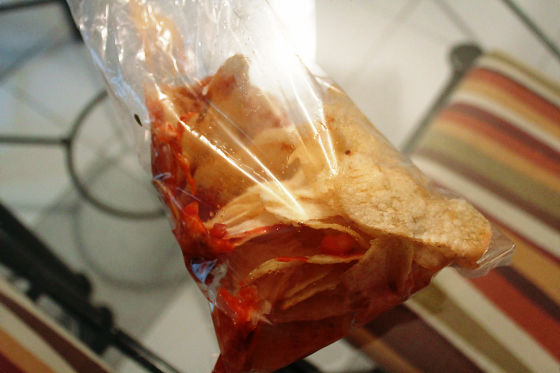 This is a corn cup that you are peddling in town. A cup of cheese, mayonnaise, lemon and hands hangs, with a creamy flavor of 10 pesos (about 82 yen)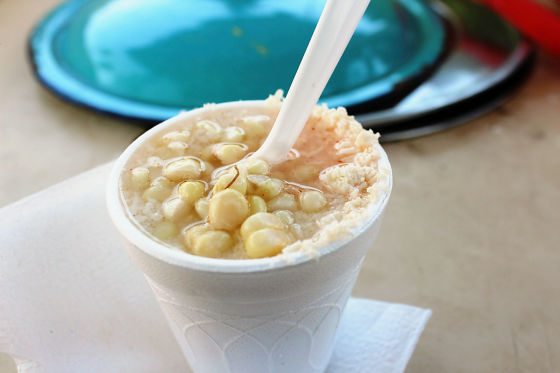 ◆ Cooking

Basically it is a poor travel, so I can not enter a formatted restaurant. To the nature and towards the crowd. To the market. Aunt is cooking in such a dining room. I felt the smell of the family in Mexico in the unspoiled dish that came out there.

Saute of white fish.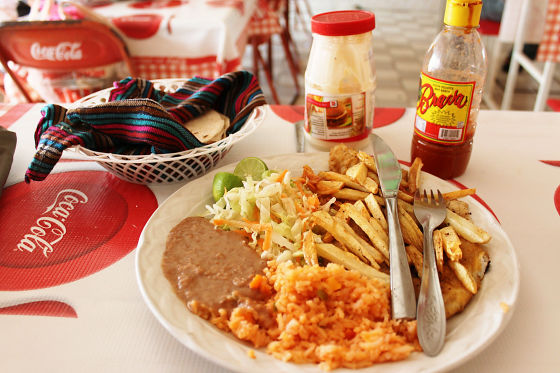 It was a cafeteria that was located in the market of Mazatlan, a port town on the Pacific side. Inside the store where the season came in was a tremendously good atmosphere.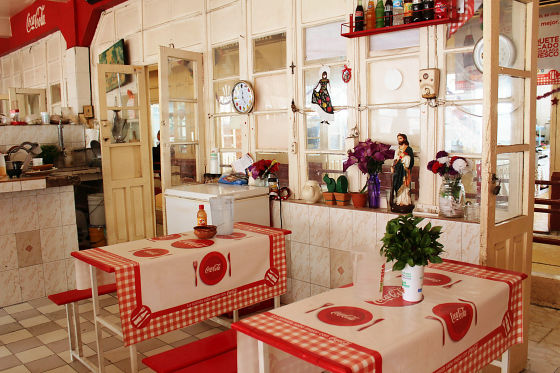 I did not have a menu, but when I asked for chicken, it was a one person like this.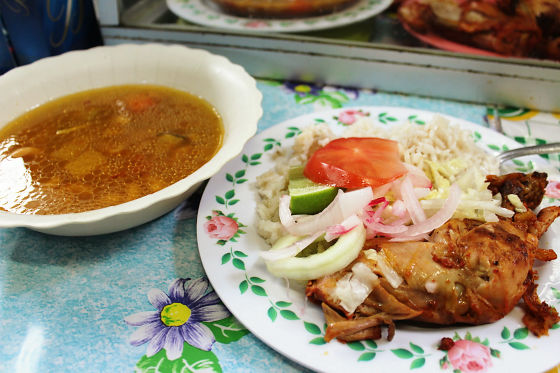 At the market of Merida, the center city of the Yucatan Peninsula. A daughter aunty was cut alone by himself.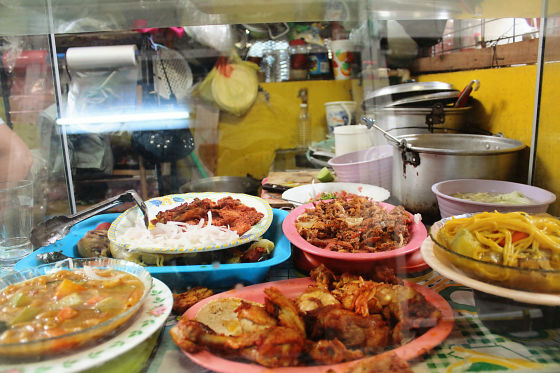 Chicken soup. A restaurant along the road where food was decided by "what is there" rather than what to ask.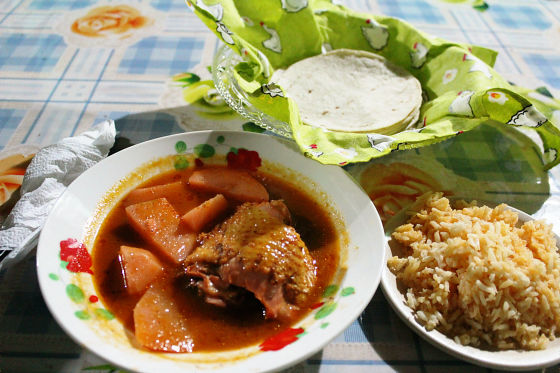 Mexican style breakfast called bean sauce for ham scrambled eggs. Although I am crossing over the path from now on, I did not eat anything, so I ran in.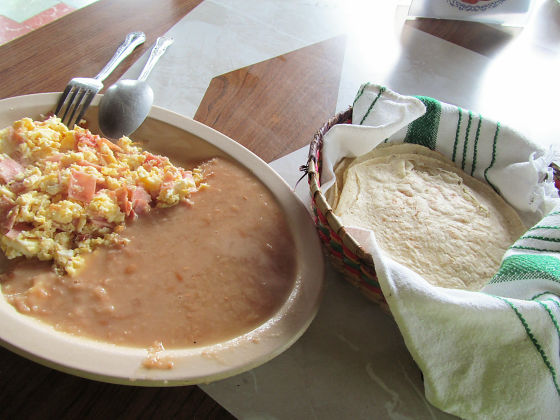 It is a pleasant place in Mexico that there are not only meat but also fish dishes. Fried, baked, soup is cooked in various ways. After seeing the menu, I consulted with the price and ordered such a dish. I estimate about 50 pesos (about 410 yen)

"Sopa de mariscos" is a soup of seafood. Ingredients such as white fish, shrimp and shellfish are soup.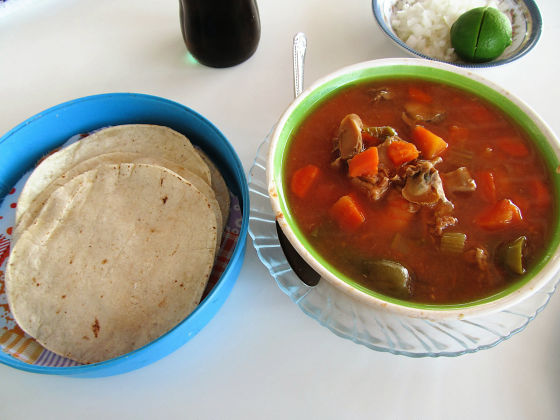 "Carne asada" is a mexican version of grilled meat.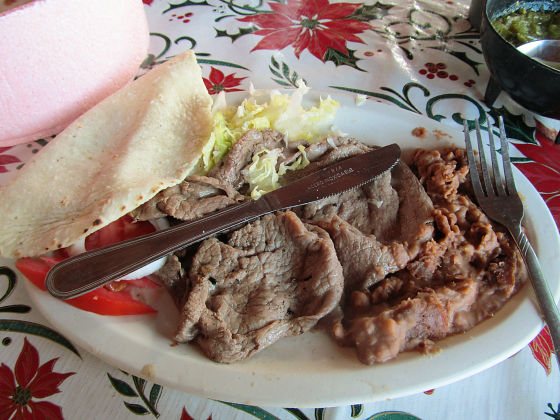 "Bistek con queso" had cheese on the baked meat.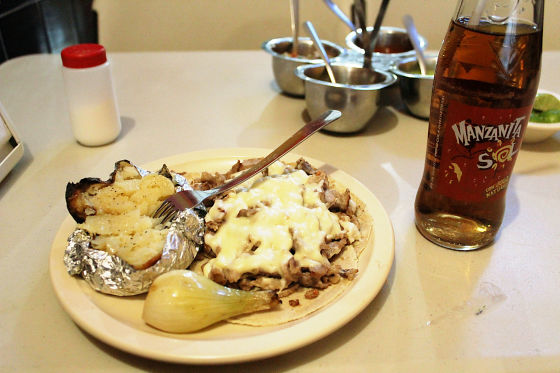 "Queso Fundido" who ate cheese as much as you want is like bacon.



"Cocktail de camaron" was very popular with Mexican people and I saw them in various places. It was a strange taste with a sour sauce, something strong spice passed through my nose ... ....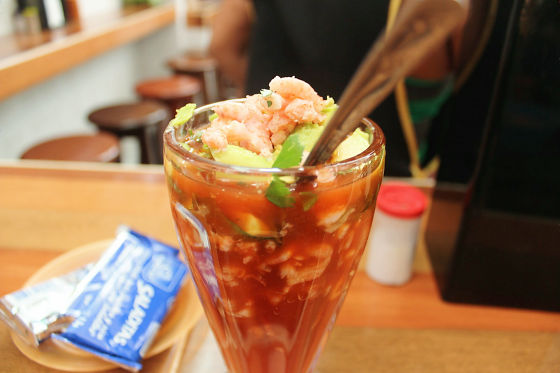 Fly big size white fish called "Mojara (Mojarra)". The contents are Hokuhoku. It is 100 pesos (about 820 yen) with this dish, and the rent for this time is 150 pesos (about 1220 yen).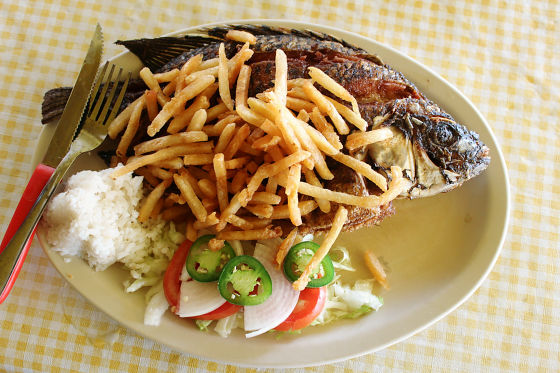 "Pooy en Mole (Pollo en mole)" has a habit of sweet sauce and can not adapt it.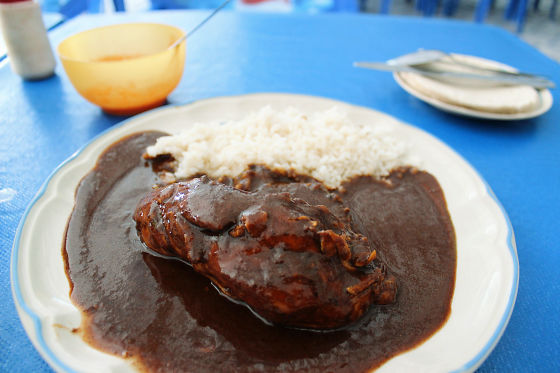 "Filete de pescado al mojo de ajo" which sauthered white fish with garlic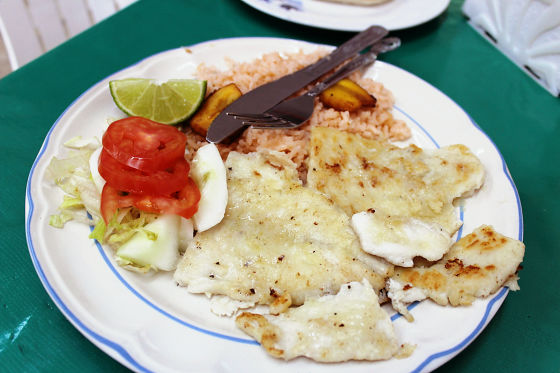 "Pooy en cardo" is a slick chicken soup.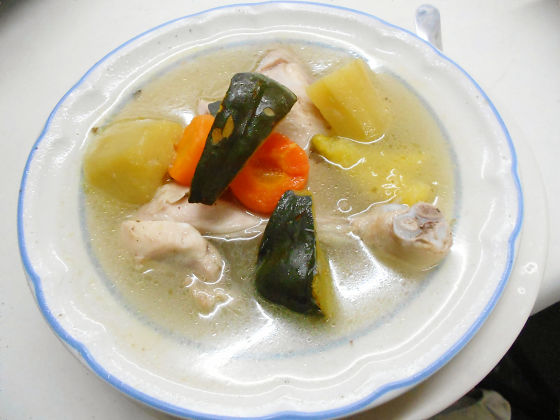 "Mondongo" was a rich internal soup with richness.



"Roast chicken" is popular in Mexico as much as chain stores are ordered according to the quantity, half, quarter of all. It was cheap around Mexico City, so I ate it several times.



"Sautéed pork" that you take out.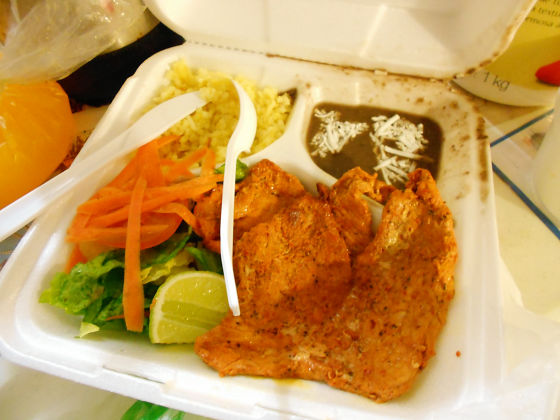 ◆ Dessert

Chariderman has no eye for sweet things. "Because I'm running everyday", my rule is to stretch out my hands. Sweets were also fulfilling in Mexico, so I said something every day.

Assorted cup fruits. Pineapple, watermelon, melon and papaya have been sprinkled with red spices. At first I thought it was red pepper, but it is not spicy and salty, is not it?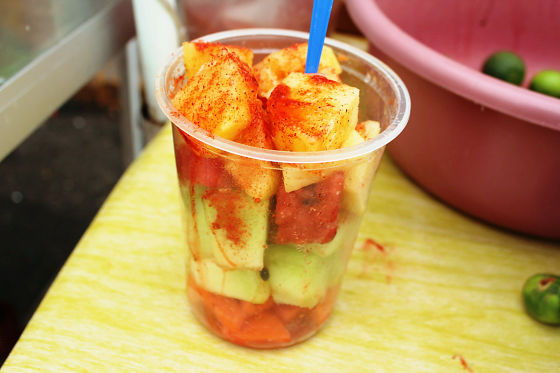 This platter is roughly 10 pesos (about 82 yen), and coconuts and oranges also came in here.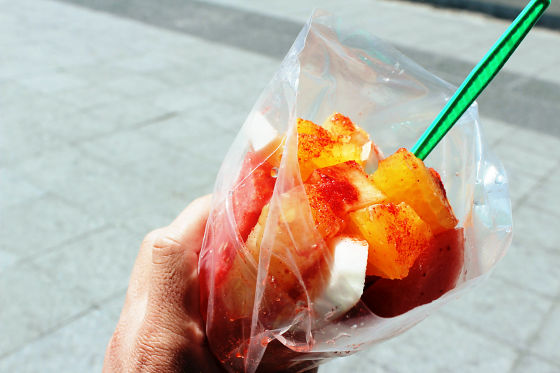 Sweet, sour, spicy when sprinkling on pineapple.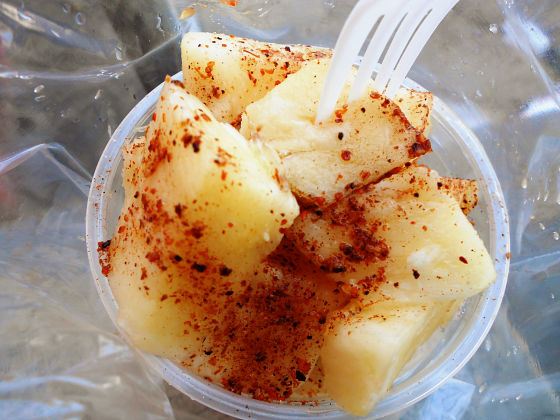 It seems that the strawberries seen in the market taste delicious.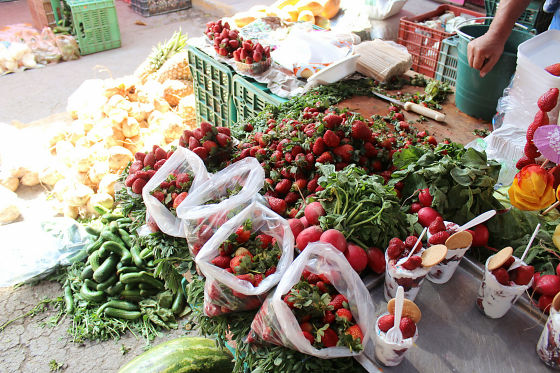 The sweet strawberry of this cup was 10 pesos (about 82 yen).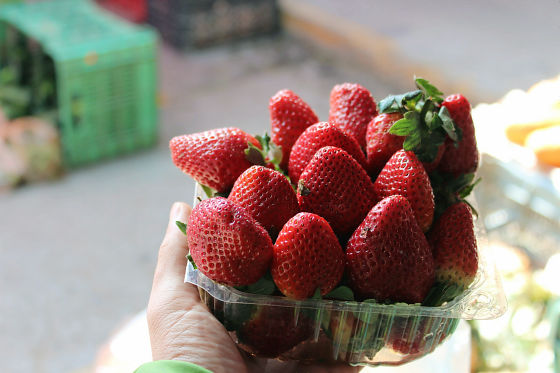 Ice cream shop is everywhere in Mexico. It was not a packaged commercial product, I liked those shops. It is roughly 10 pesos (about 82 yen).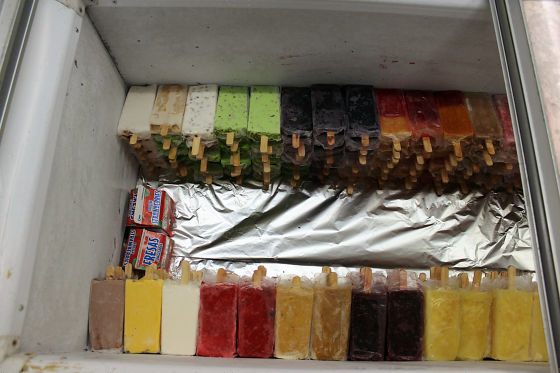 Strawberry taste.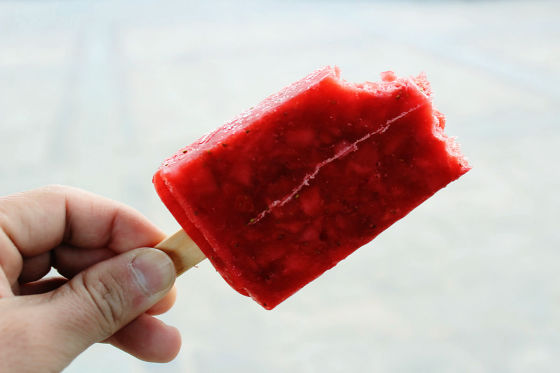 Coconut taste. Sweetness expands every time you coconut fiber of coconut.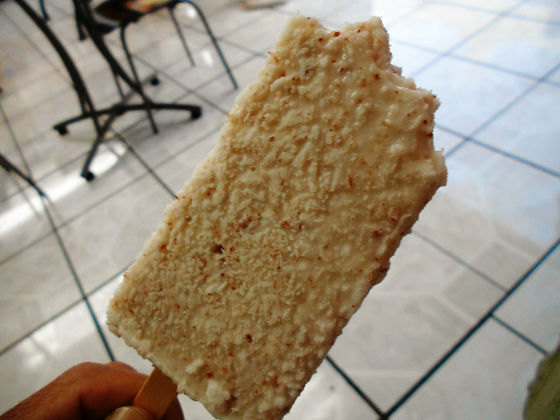 Chocolate coated frozen strawberries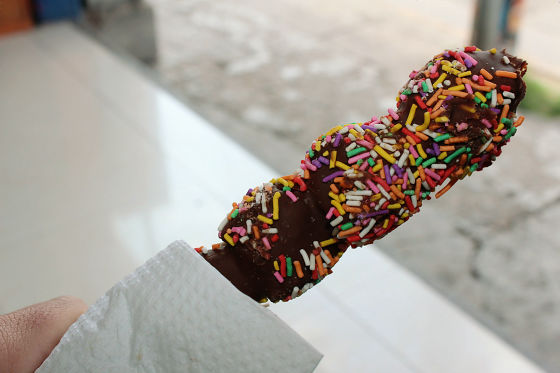 A sherbet that was peddling with Chalin Chalin on a bicycle. When it puts a red sweet sauce, it mixes with the sweetness of sherbet and the taste has deepness.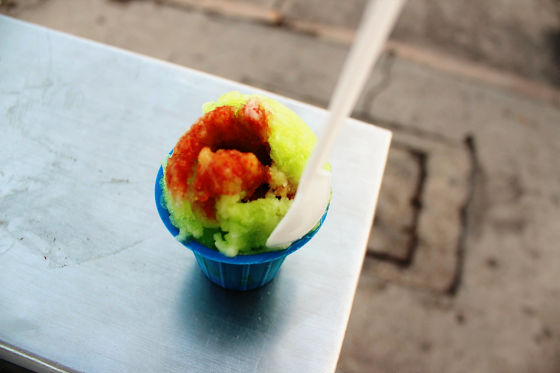 This cup juice was also common in Mexico. I sell it even at an ice cream shop.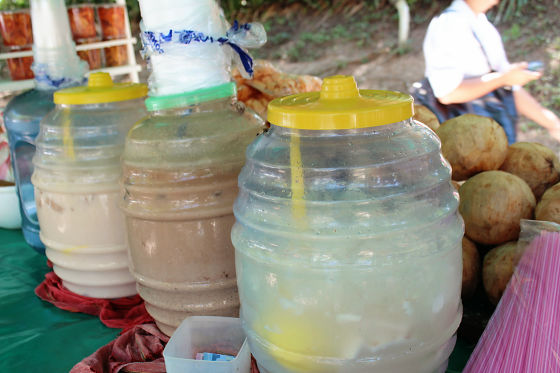 Faintly sweet coconut juice. Here also 10 pesos (about 82 yen)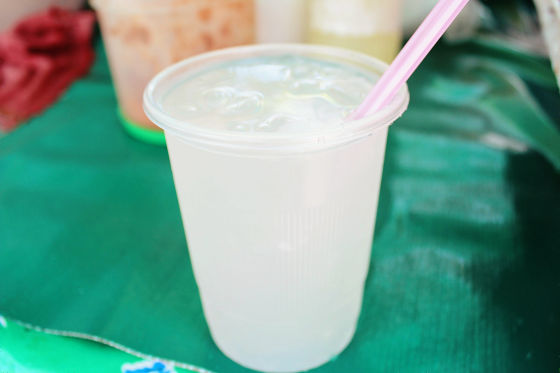 I found handmade puddings on the market.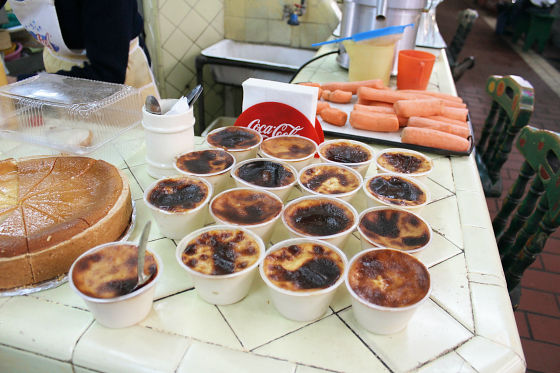 If you crumple and burn the burned surface crisply, the spoon will go in with the soup. Soft white pudding is sweet as you can melt in your mouth. With this I can not believe it costs 10 pesos (about 82 yen).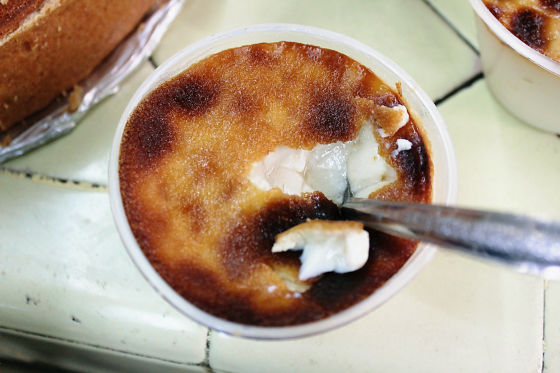 I also wanted to eat donuts, strawberry tarts, cheesecake ... ....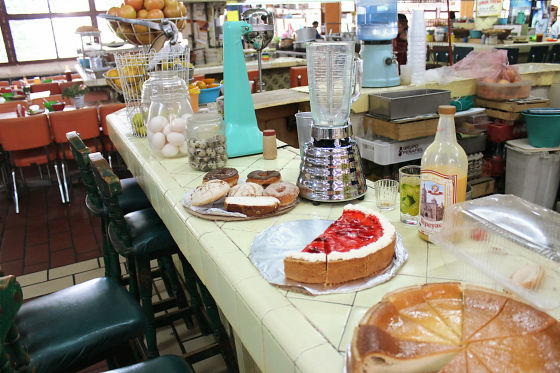 With a ice cream shop, there is always a bakery in the town.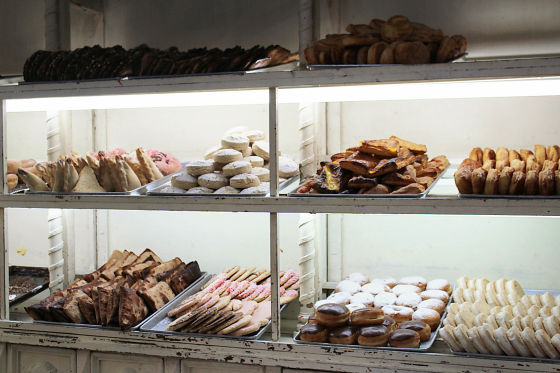 There are plenty of sweet buns, so I get lost choosing.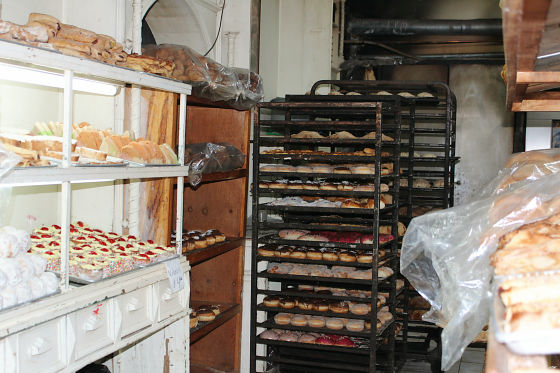 Some people are peddling on bicycles and roadside. If this is one, roughly 3 pesos (about 24 yen)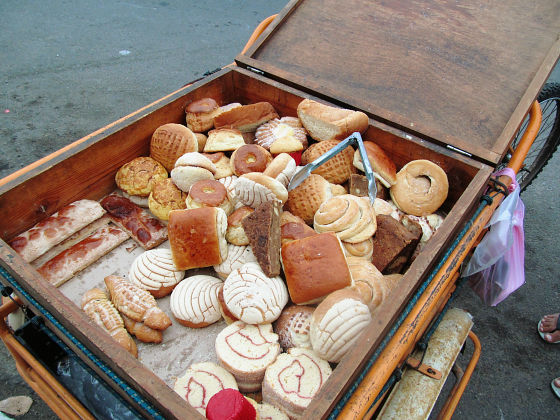 There was always bread anywhere like Japanese melonpan. The taste is exactly melonpan.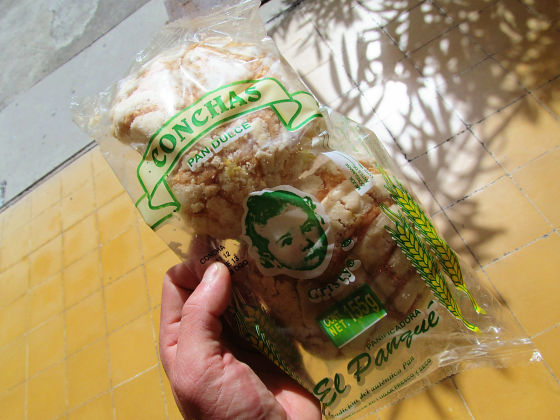 It was fascinated by the world of Mexican cuisine spreading like this with a lot of taste. My head falls to the passion of the Mexican who pursues taste. Even simple things like potato chips and sorbets need to be devised.

Thanks to recently mangoes are not enough unless you apply salt.

(Sentence / picture: Takuya SAITO @ Charriderman
Cycling around the world for a bicyclehttp://shuutak.com)