I ate dumplings of 'Dangosho' with the flavor of soybean flour and gentle sweetness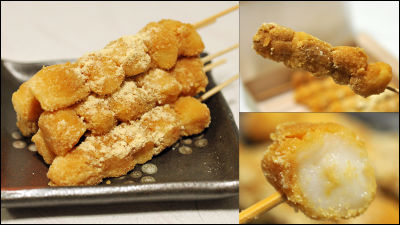 The history of dango, which is a ball of mochi with rice, is old, and the name can be found in the Heian period's '
Shin-Sarugakuki
'. Founded in the Meiji era about 130 years ago, it is said that there is a dumpling shop in Nara that continues to protect the traditional manufacturing method, so I actually visited the shop.
dumpling shop
http://dango.kir.jp/index.html
Arrived at the Bojo head office of Dangosho. This shop is located 50 meters from
Bojo Station
on the Kintetsu Minami-Osaka Line.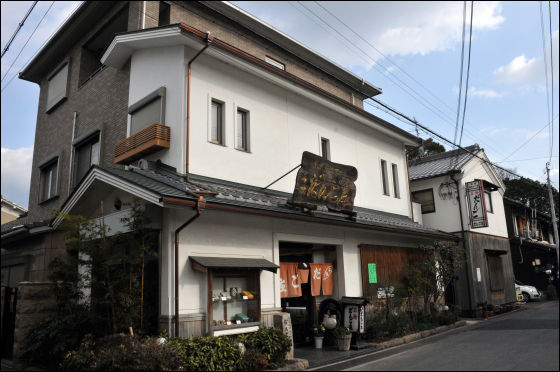 Since its founding was in 11th year of Meiji, there was a signboard that made you feel the history.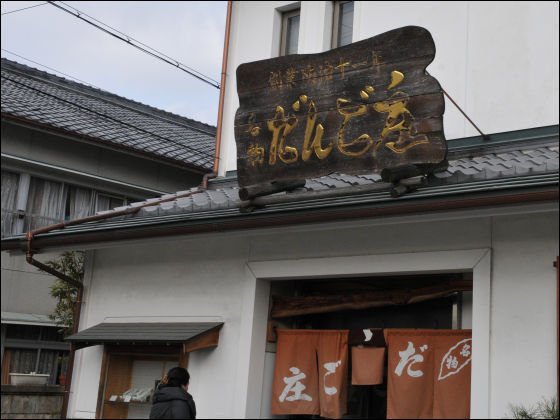 Next to the entrance, there is a stone pillar with atmosphere.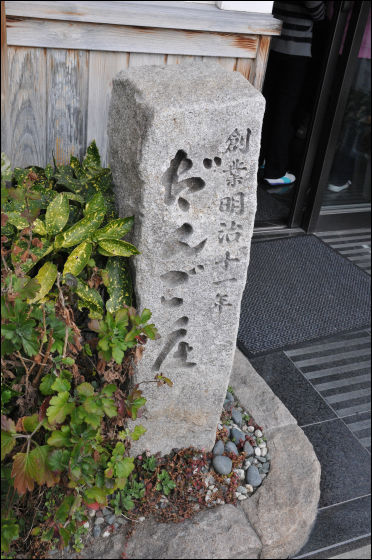 The price of a dumpling is 66 yen. It is possible to purchase from one, but several types of packages were prepared according to the number.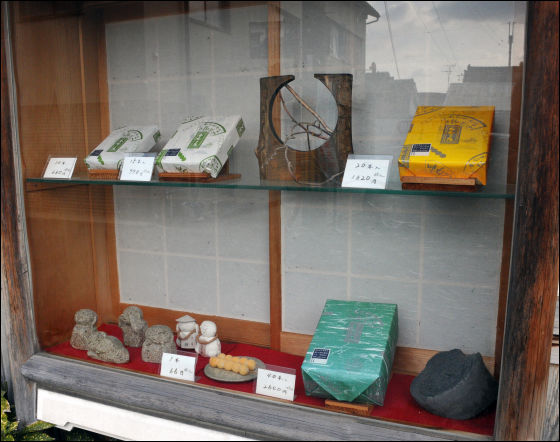 When I entered the shop, the dumplings were handmade at the back of the order counter.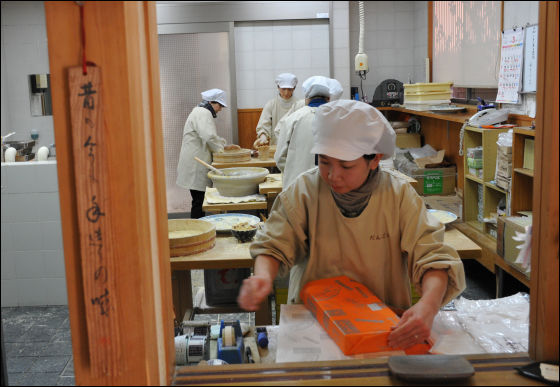 This time I ordered a set of 10 bottles and 660 yen.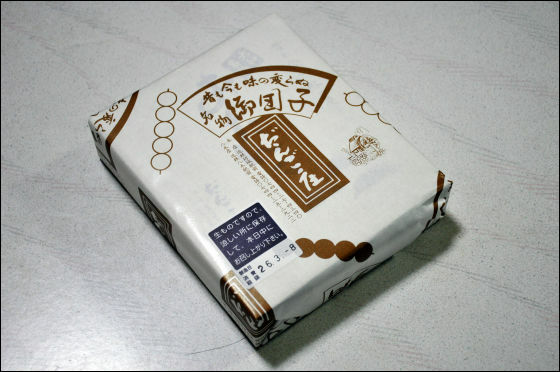 Raw materials include rice flour and soybeans that are the basis of soybean flour.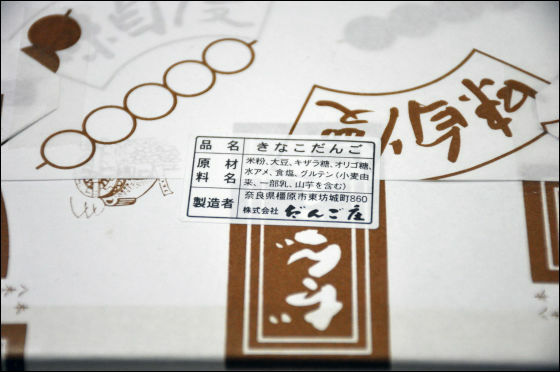 Taking the wrapping paper, the box has an illustration like three mountains reminiscent of
Yamato Sanzan
.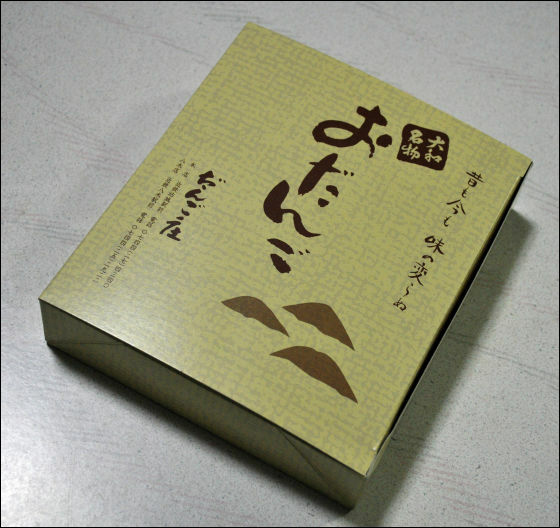 Now open the box.



The dumpling was wrapped in a milky white thin paper, and a small bag of kinako was added to it.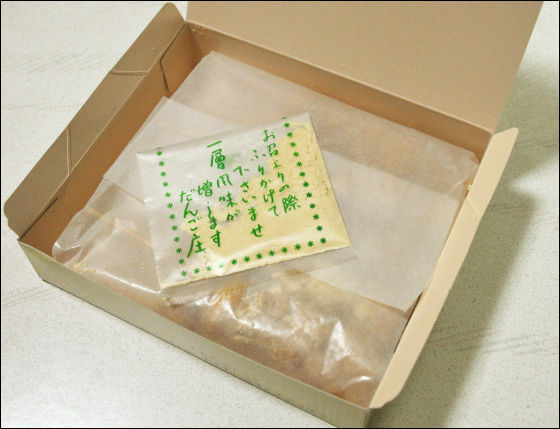 It is a soybean flour that is sprinkled when eating to increase the flavor.



I opened the thin paper. The skewered dumplings covered in soybean flour batter are stored neatly, and the fragrant aroma wafts through the air.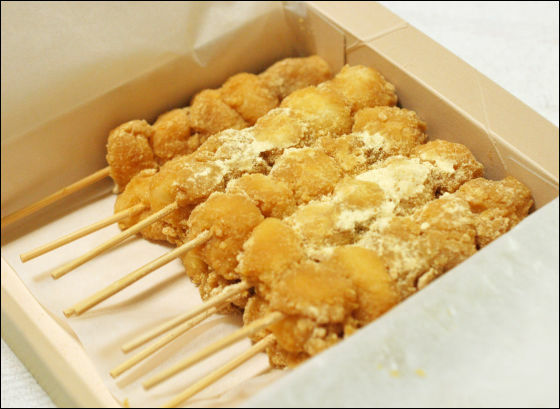 Five dumplings are stuck in one skewer, and you can feel the weight on your fingertips more than you expected.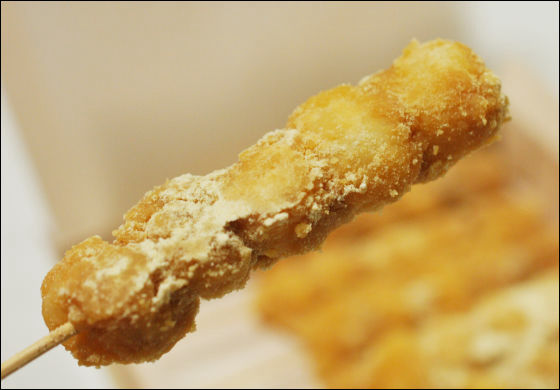 The soybean flour batter seasoned with special honey is moist and has a texture like bean paste.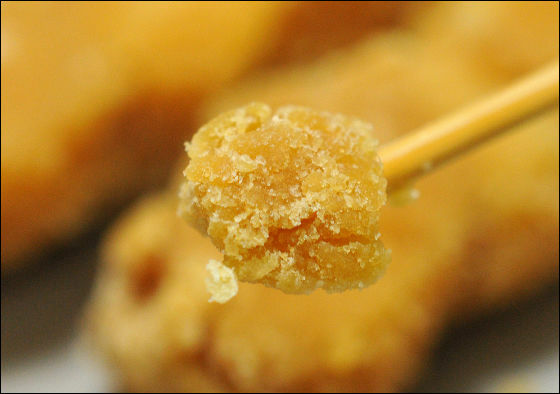 A bite of ripoff. The fragrance of moist soybean flour and the sweetness of honey spreads in your mouth. The sweetness is kept to a minimum, and it has an elegant seasoning that makes the most of the flavor of soybean flour.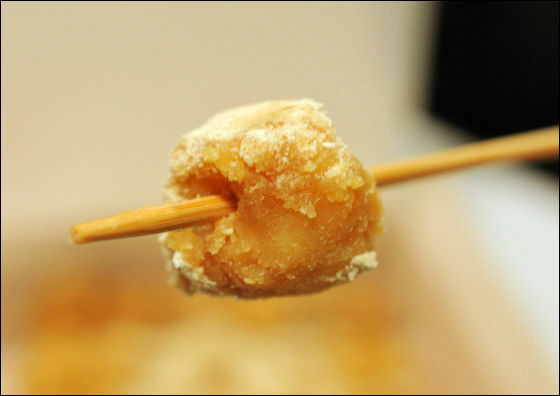 The dango, which is made by pounding rice flour with an old-fashioned mortar, has a chewy texture. However, as you chew it, it melts in your mouth, and the gentle flavor of the rice and the aroma of the flour remain as an aftertaste. The size of each dumpling is about 2 cm, and the irregular size makes you feel that it was handmade.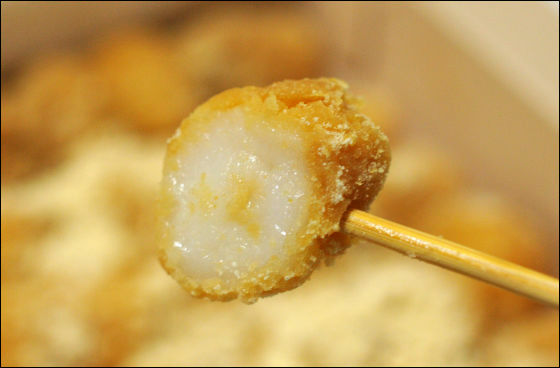 Sprinkling with additional powder made the fragrance a little better.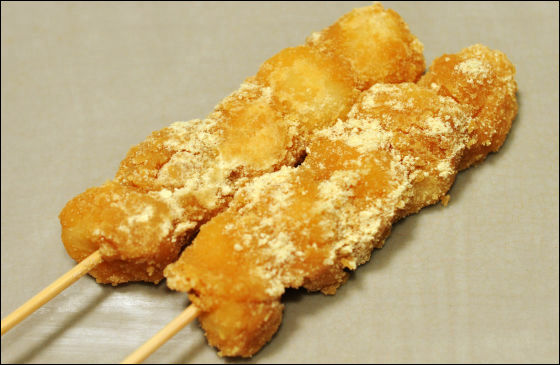 When you turn the skewer over, you can see that the back side is firmly coated.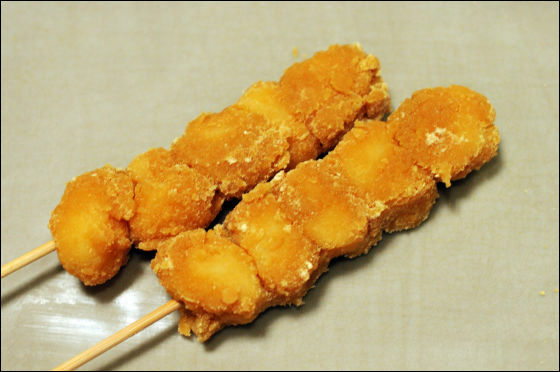 The dumpling of 'Dangosho' was an impressive dish with a gentle and elegant sweetness and a chewy dumpling texture. In addition to the Bojo main store, there are only two stores that carry it: the Yagi store, which is about a 2-minute walk from
Yamatoyagi Station
on the Kintetsu Kashihara Line. . It was a dish that seemed to be just right for souvenirs when visiting Nara.