Totoro sweet potato kenpis etc, Tokushima confectionary and animation collaborated "Machi ★ Asoko Labo Suite" Taste Review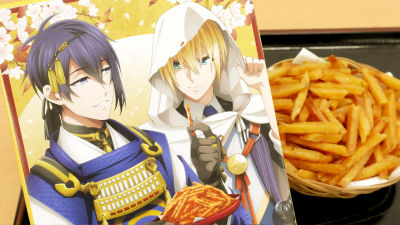 "Saturday, October 7, 2017 until the 9th (Monday) was held"Machi ★ Asobi vol.19"For the first time in 4 yearsWe collaborated Tokushima's confectionary and animated character "Machi ★ Assoco Labo Suites"Has appeared. It is said that characters of Raiko Tenka Ranbu and Fate / stay night are special packages eating confectionery, so I actually tried eating 4 confectionaries following the characters.

Tokushima Confectionary and Anime Characters Collaborate with Miracles Machi ★ Assoco Lab Suite
http://www.machiasobi.com/events/sweets.html

Gusset ★ Assoco Labo Suites are 4 in all. From the left, "Momentum swords Ranbu"×Yamada Bakudo"Potato Kenpi", "Livelihood Sword Ranbu" ×Okamoto Honpo"Daifuku sugar", theatrical version "Fate / stay night [Heaven's Feel]"×Hinano head office"Grape bun," theatrical version "Fate / kaleid liner Prisma ☆ Ilya"×Fukuya"Awa Sensei Huiro" is.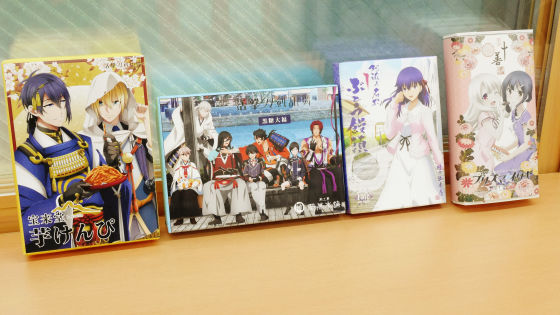 First of all, I will look at Rotarious Swords Ranbu no Tanto Kenpi (900 yen including tax). While sweet potato was in production, Mikazuki Erika had been eating, but in the package Menzukuzen seems to recommend sweet potato to Yamauchi Kunihiro.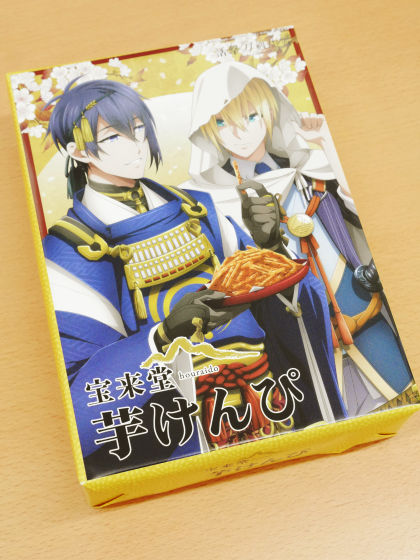 Maiden's potato kenpi is a sweet potato made from potato sweet potato grown in domestic contract farmers and sweet potato and seasoned with sugar nectar.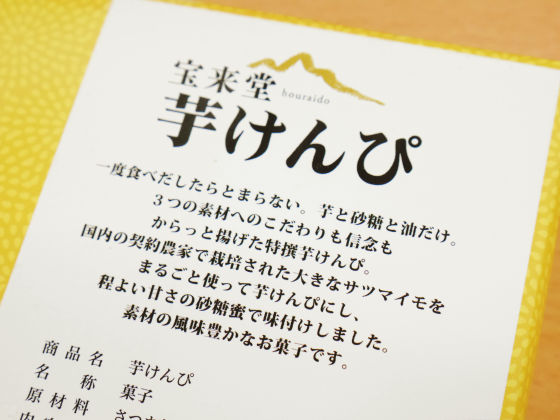 Raw materials are sweet potato, sugar, vegetable oil, oligosaccharide and simple.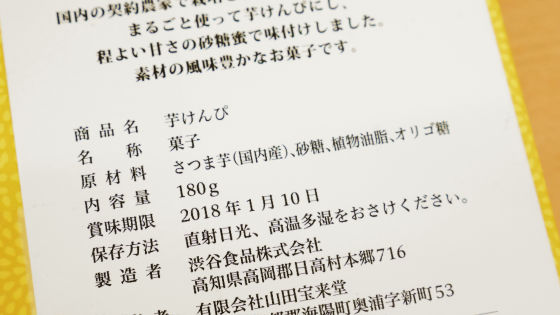 When I opened the box, it contained the same postcard as the package illustration.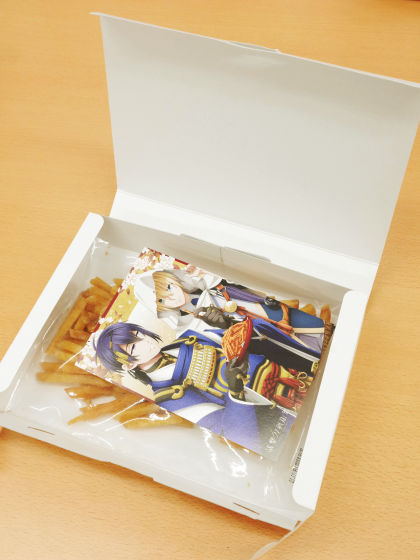 Contents of potato kenpis itself is 180 g, calorie per 100 g is 503 kcal.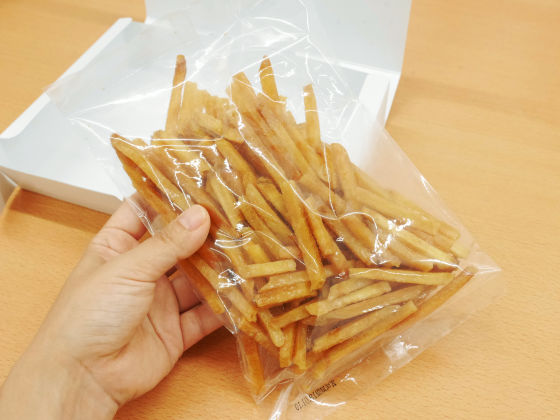 It looks like this when you try to fill everything.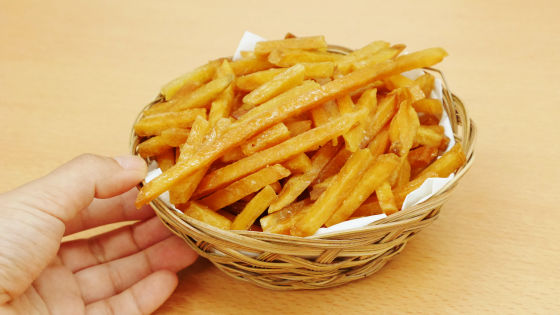 Crisp fried sweet potato is moderately sweet and it is not too sweet, so it seems that you can eat pouring from next to next. It was the feeling I wanted to treat this afternoon together with Japanese tea.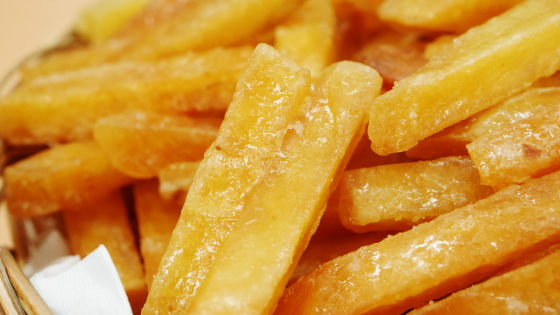 Next is "Raiku Tenka Ranbu" × Brown sugar Daifuku of Okanan Honpo (1080 yen including tax)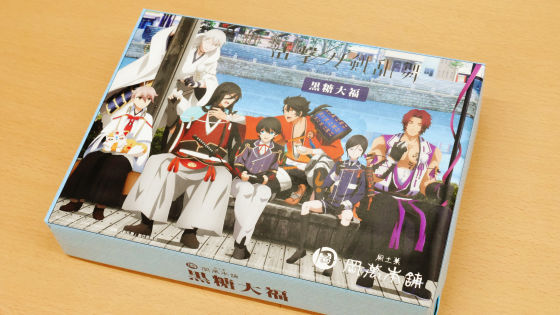 This is Daifuku which is characterized by being used not only sugar but also brown sugar. It is a package where characters of Takenori Ranbu are eating Daifuku along the Shinmachi River.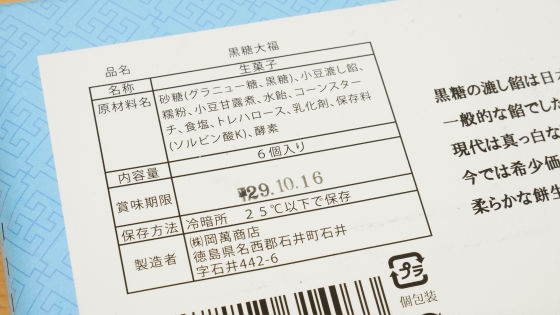 When opening the box, one postcard ... ...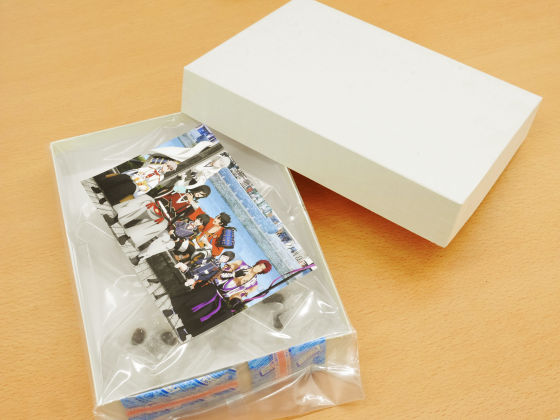 There were 6 Daifuku included.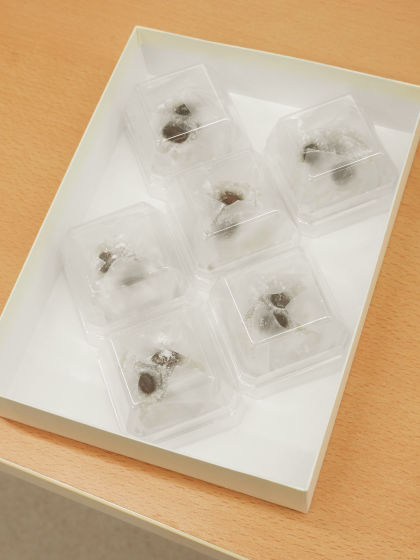 Daifuku is somewhat smaller in size, one in each case.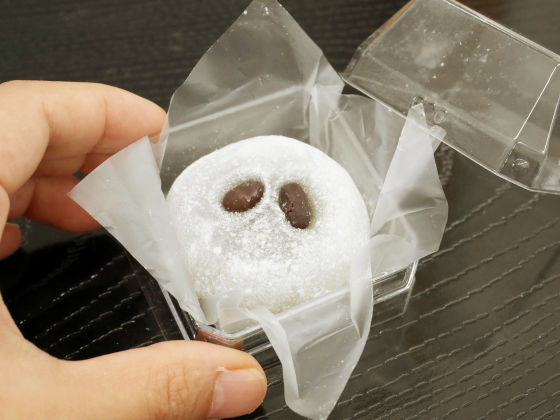 The cowhide enclosing anthrob is soft, soft, and not much need to bit me. It is a reprinted version of brown sugar Koashin, which is rarely seen in modern times, so I thought whether the flavor of brown sugar was strong, it was a gentle finish that felt the hint of brown sugar faintly.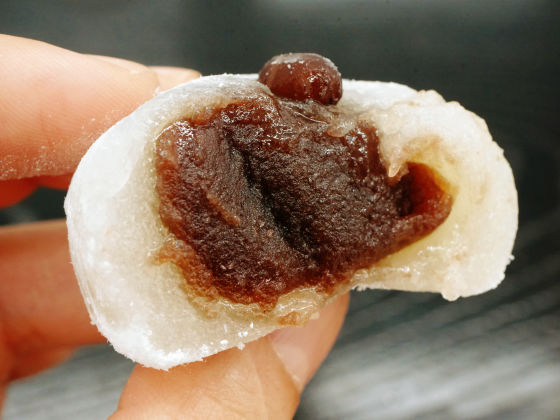 The third one is the movie version "Fate / stay night [Heaven's Feel]" × Hinano main store's grape bun (864 yen including tax)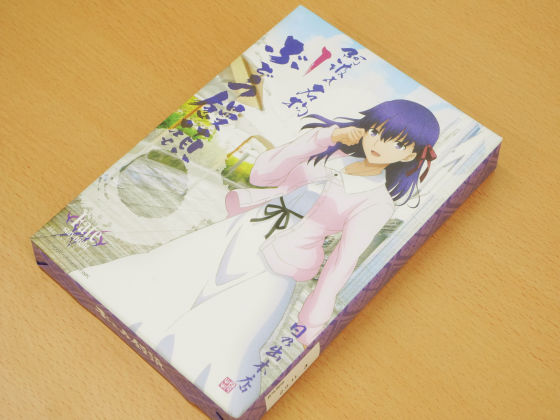 Raw material names include white honey beans, sugar, condensed milk and so on.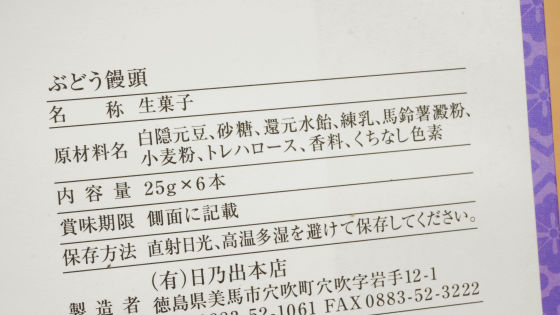 In addition to the postcard, this is ......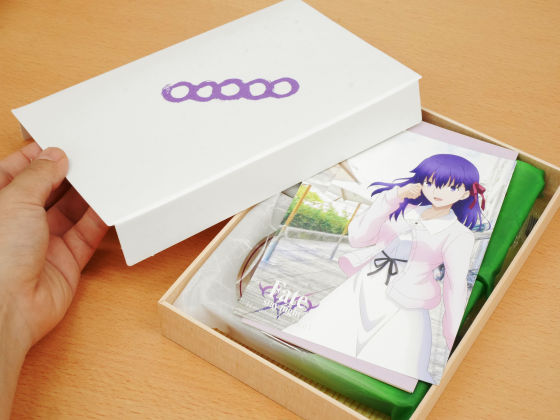 Hino Experience Fortune TicketAnd a description was included.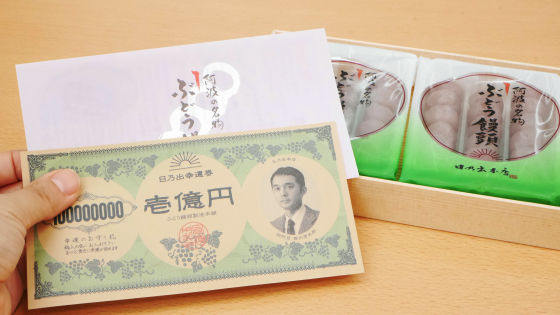 There are two sachets of three grape buns in the box.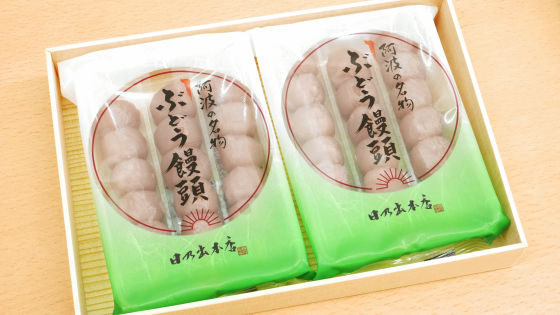 There are five rows of dumpling colored dumplings.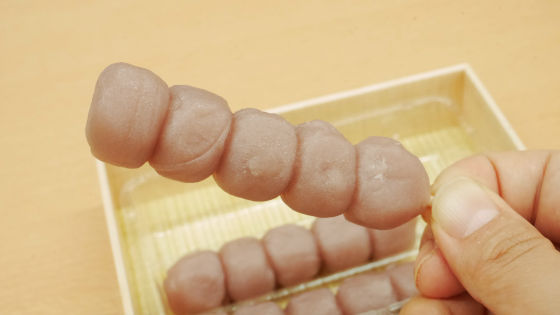 Do you have rice cakes as it is about buns? I do not have any rice cake inside, it has become a sweet with rounded ants. There is also a faint smell of wine and mellow milk is kneaded in, so it is mellow.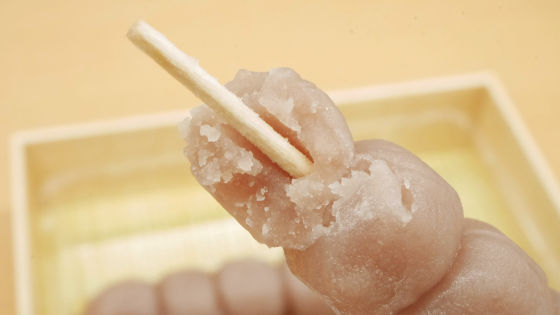 At the end is the movie version "Fate / kaleid liner Prisma ☆ Ilya" × Fukuya's Awa Sensei wild duck (900 yen including tax). The package isSILVER LINK.ofDraw downAnd that.



Raw material names include sugar, bean paste, rice flour, starch syrup, kudzu powder, salt and so on.



When you open the box 7 pieces entered. Together with post cardTen Great BehaviorThere was a paper with written on it.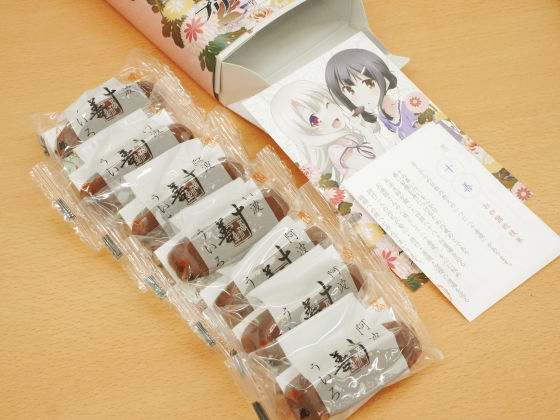 Awa Satoshi Wairo is a steamed sweetness that considers the local sweets "Awa wairo" as a golden canvas to be loved as entertainment for Shikoku and Pilgrimage and Trofen. I opened it and tried it ......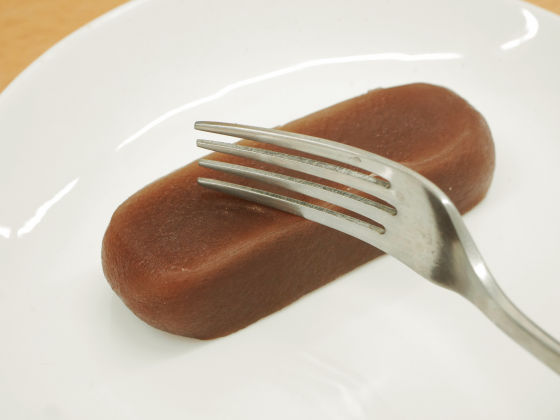 Because kudzu meal etc. are used, with a mouthful dull texture, hint of saltiness was a rustic taste that complements sweetness.