Apple officially announces the new feature "CarPlay" for automobiles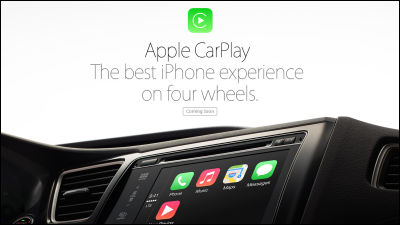 Apple is a way to use the iPhone more comfortably and safely inside the car on 3 MarchCarPlayIt is being held in Geneva that major automobile manufacturers will launch automobiles that correspond toGeneva Motor ShowWe announced at the venue. This is a tentative name of "iOS in the Car"A demo movieIt has been made public so that you can safely operate "Eyes Free" without removing the line of sight from the road during driving.

Apple - CarPlay
http://www.apple.com/ios/carplay/

In 2014, CarPlay, which is installed in several newly released cars, is a way to use the iPhone smartly and safely inside the car. CarPlay allows you to navigate and navigate while traveling, send and receive mails, play music, etc. what you did with iPhone on the in-vehicle screen.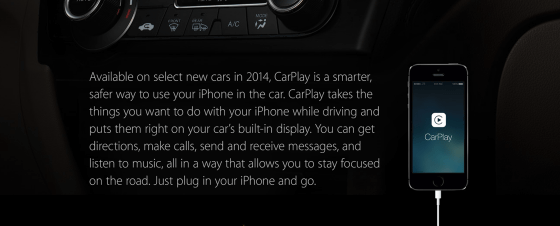 CarPlay can be operated with voice, screen touch, controller. CarPlay has Siri optimized for automotive use. Other applications that are useful for driving are also optimized for CaPlay and it is possible to control while holding the steering wheel while keeping the line of sight on the road.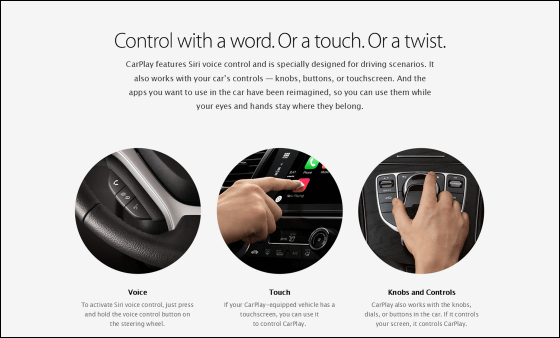 "Map" installed in iOS will appear on the car screen. In addition to navigation, road conditions, expected arrival time functions, CarPlay has a function to predict places where users are likely to be interested from information registered in mails, address books, calendars and so on.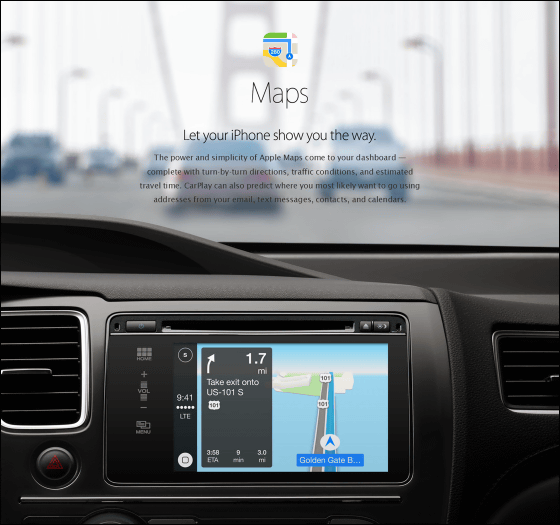 You can operate these functions with Siri, making calls, returning to calls you could not withdraw, listening to answering machines.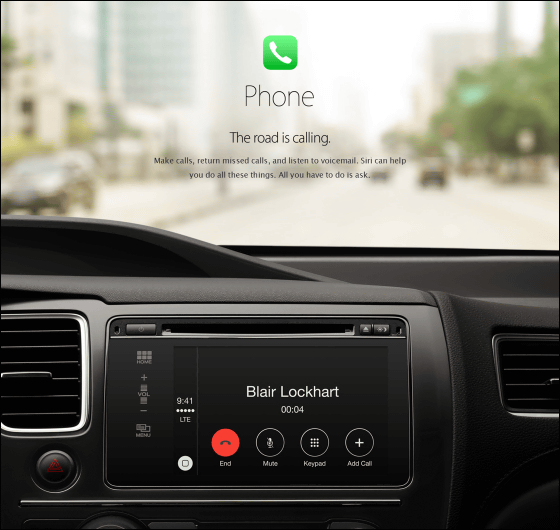 You can create a message by talking to Siri. In addition, Siri reads out the received mail.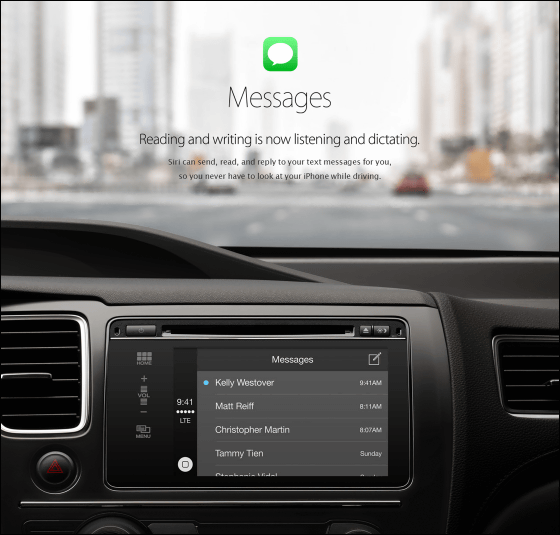 Functions such as artist name, song title, playlist and iTunes Radio are displayed on the in-vehicle screen. It is also possible to talk to Siri and play it. Also supports podcast and other applications.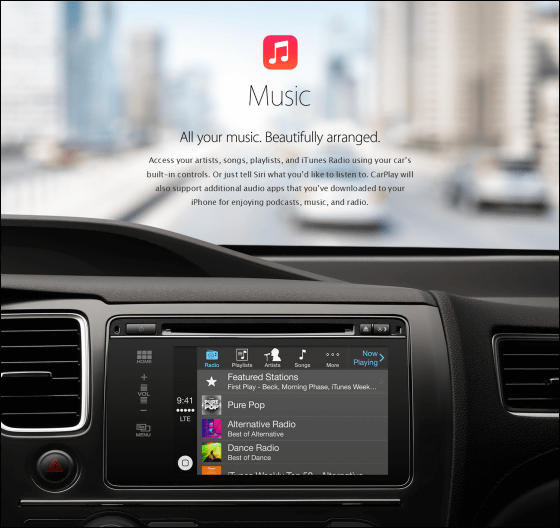 CarPlay,Ferrari,Honda,Hyundai,Jaguar,Mercedes-Benz,VolvoIt will be installed in the car to be released in 2014 from the brand.




BMW,Chevrolet,Ford,KIA(Kia),Land Rover,Mitsubishi,Nissan,Opel,Peugeot/Citroen,Subaru,Suzuki, AndToyotaFrom car brands such as CarPlay will be released in the future car models.




CarPlay is provided as an update to iOS 7 and can be used on iPhone 5 s, iPhone 5 c, iPhone 5 compliant lightning cable compatible iPhone.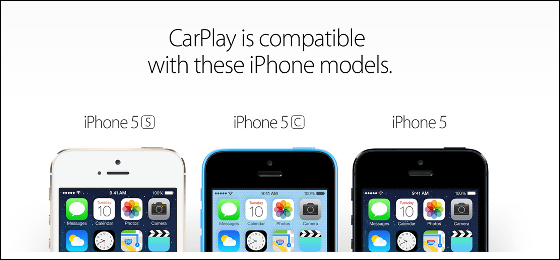 CarPlay is offered in 13 countries and regions including Japan.

Apple - iOS 7 Feature Availability
http://www.apple.com/ios/feature-availability/#applecarplay-applecarplay




As a move surrounding Apple and the carLeaders meet with Terra Motors' CEO Eulon MaskThere is also a movement to do, and interest is gathered in the information that comes out in the future.

◆Continuation
Actually manipulating Apple's "CarPlay" with Volvo Movie Summary Various - GIGAZINE