I tried eating "Okuki Donburu" which appeared newly in "Naka ​​U" where the beef dumplings disappeared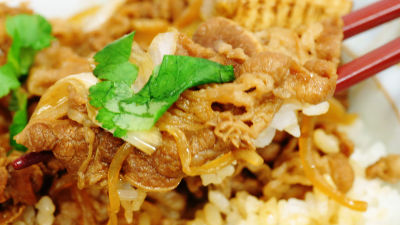 Naka urch was serving beef bowl, but parents and don bowls and udon also popularOrder of beef bowl is over 30% of the totalIt was a presence of the atmosphere which can not be said to be a signboard menu. From Wednesday, 12th (Wednesday) we will renew the beef bowl again and use "white onions"Beef with snow"We sold. Slightly released in the pastJapanese style beef bowlThe atmosphere is similar, but I was concerned about the difference between beef sushi rice bowl and beef bowl, so I immediately went to a shop and ate it.

Sticking beef sweetness Sweetness of Eringing Fragrance of Mingling Fragrance of Mitsuba Leading Full of Cup New Shiny Ur's Beef Suki Bowl
http://www.nakau.co.jp/menu/cgi-bin/index.cgi

Arrived inside Nako.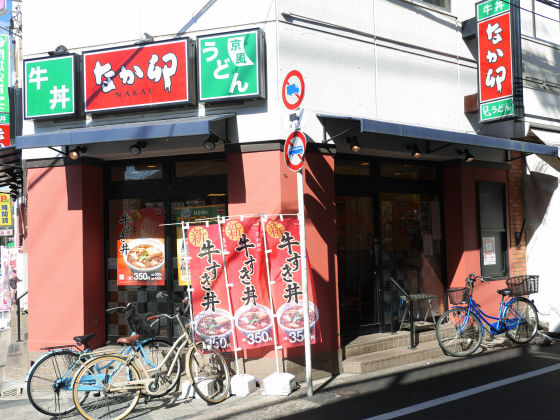 Three climbs gather in one place to appeal the new release.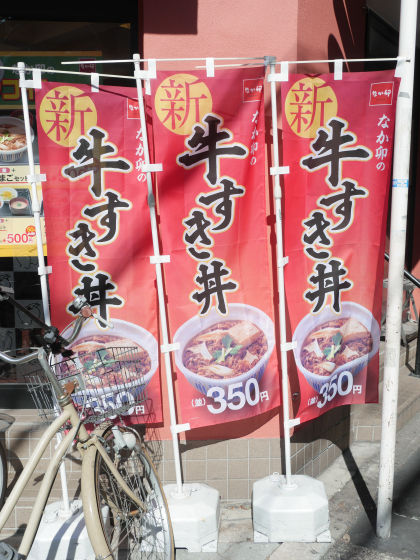 A poster of beef sushi rice bowl was pasted in the shop. Let's order with a ticket machine at once.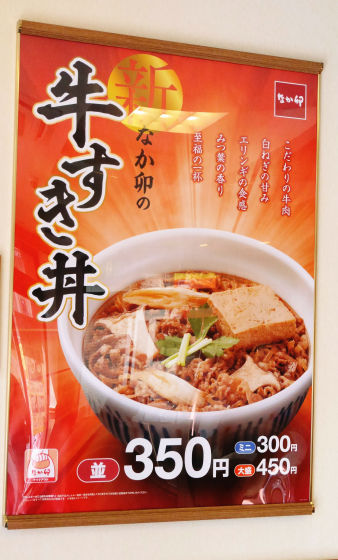 There was almost no waiting time, soon beef rice bowl (average · 350 yen including tax) came out. Since it is a sukiyaki - like ingredient, I tried ordering together the naughty commitment egg (60 yen including tax) to check compatibility.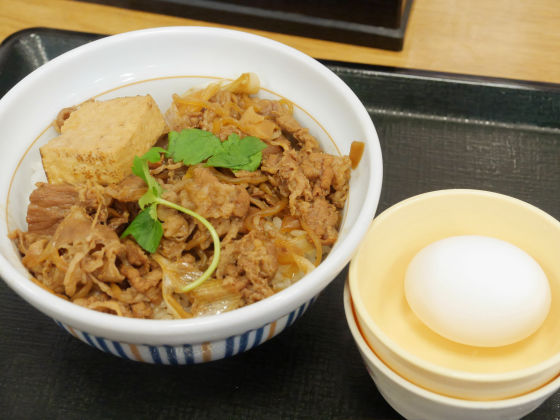 When I saw a cow pork bowl, I saw no big difference from beef bowl except for Mitsuwa leaves and grilled tofu. ......



Ellingi or shirataki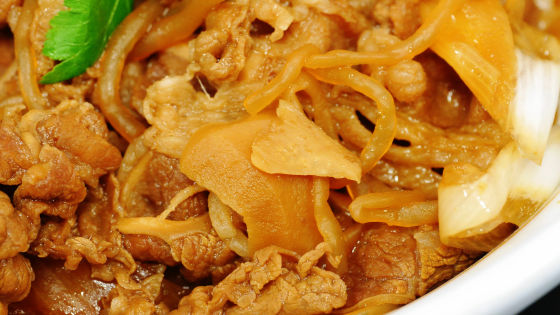 White onion can be confirmed.



A burnt tofu was on a piece.



Contained in the mouth, compared to Yoshinoya · Sukiya · Matsuya's beef rice bowl, it has been cooked quite well, the beef is considerably taste impregnated, the fat is somewhat missing. Slightly sweet, seasoned like Sukiyaki rather than beef bowl as the product name. I felt the taste and sweetness of eringi and white onions from sagging.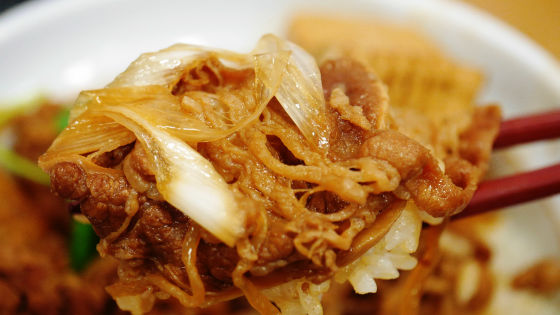 When eating with Mitsuba, there is a refreshing feeling, it makes a little refreshing taste. Since there was not a long time since the launch, it seems that the offering is not well prepared, or because few people ask for beef with rice bowl, too much beef has been cooked too much, so I was concerned anyhow.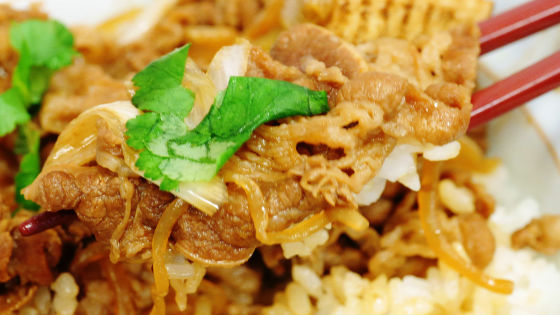 Baked tofu firmly tasted the taste, and with regard to Shirataki and baked tofu, I did not feel a sense of incongruity particularly for stewing. Prices are on par with tax 350 yen and because the beef is a little less, the sense of otoku may be thin.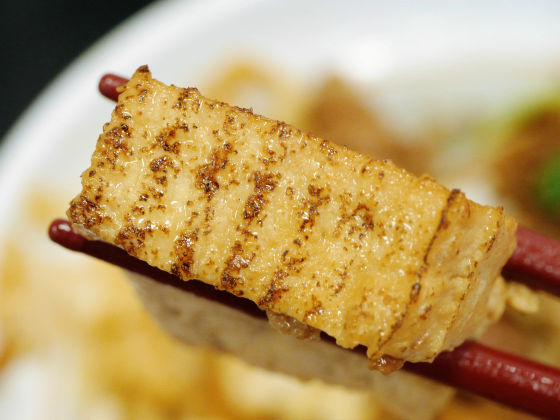 If you eat to a certain extent, I will try sticking eggs to a cup of beef.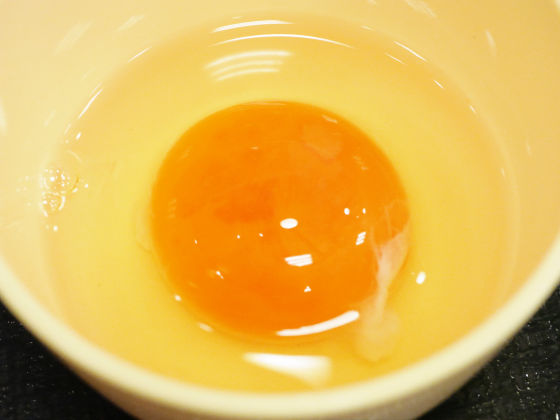 Lightly melt eggs ......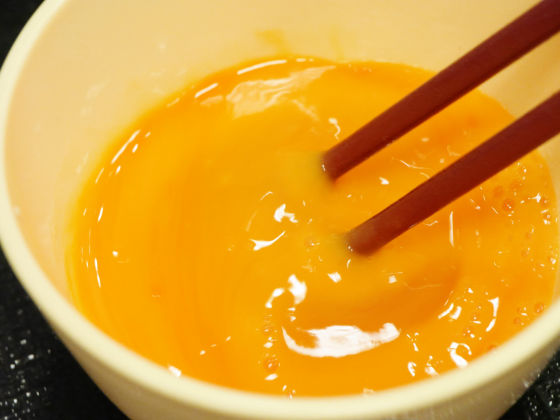 I ordered a beef sushi roll. It was feeling that the yolk is slightly like an orange color.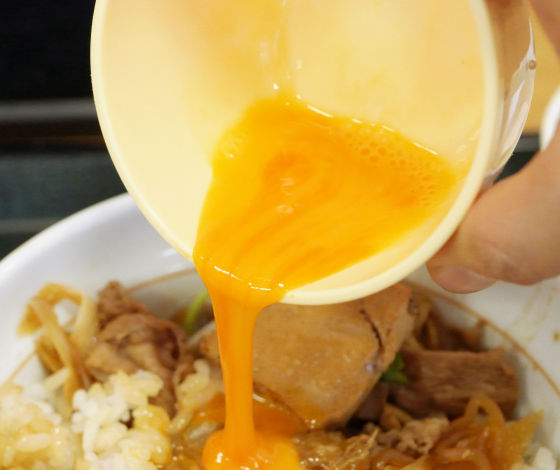 The taste of eggs is quite rich and rich, compared to the eggs of other beef-dough chain, it has become overwhelmingly high quality, firm taste not to be defeated by beef and sweet seasoning. The taste of the bowl of rice bowls offered this time was soaked up so much that I feel that the taste has been adjusted by egg entrance.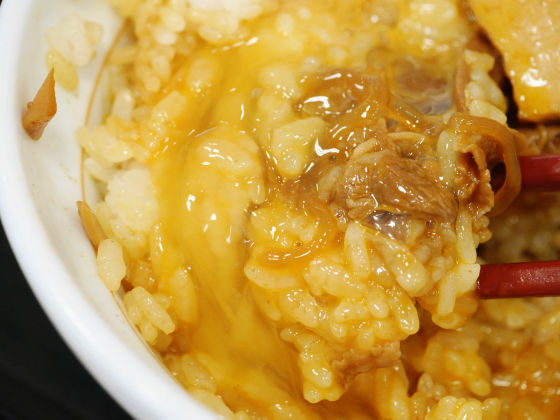 Immediately after the new launch, there seems to be some shake in the taste, but unlike the beef bowl, it is a taste of sukiyaki, so it is recommended for people who like the taste of sukiyaki.