Curry of a Sukiya Favorite Japanese-style Sushi House Curry Udonishi "Curry Nanban Beef Bowl" Tasting Review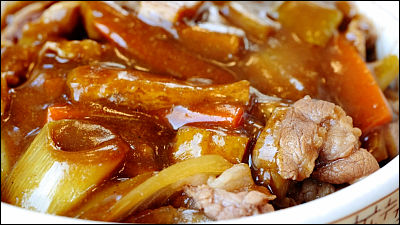 Sukiya is not only a beef bowlcurryWe are also putting emphasis on the combination of such poor family's curry and beef bowl "Curry Nambican Beef bowl"Was released on February 20th. It was not just a curry but a Japanese-style sushi, and it was as if it was a finish like "Osabaya's curry", so I actually went to a house that I liked and ate it.

Sukiya's "Curry Nambari Beef Bowl" is Newly Launched! Wednesday, February 20 (Wednesday) 9:00 in the morning | Sukiya
http://www.sukiya.jp/news/2013/02/130218.html

So, I arrived at Sukiya.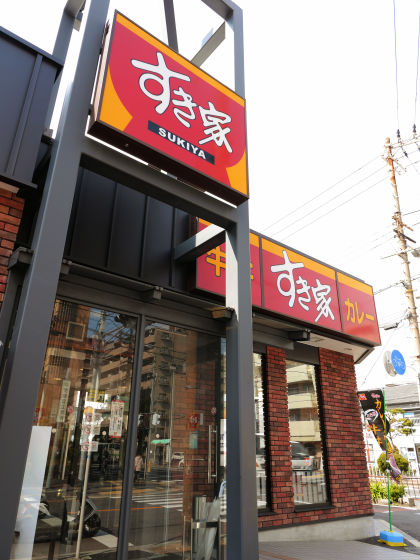 I found a poster of Curry Nambari Beef Bowl inside the shop. And on the basis of kelp, it was said that curry with soup stock and onegiri, carrots, fried tofu was put on beef bowl.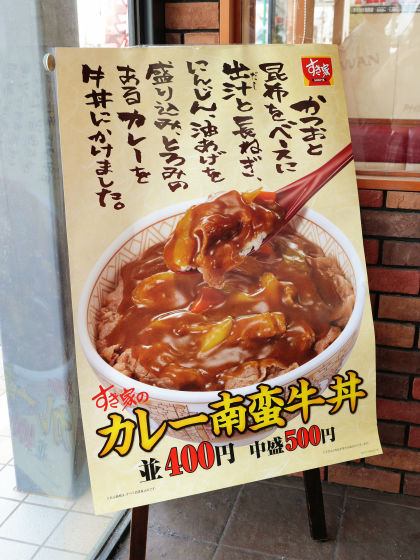 The price is 350 yen for Mini size, 400 yen for Parallel, 500 yen for Sheng · Sheng Sheng, Sheng Sheng 600 yen, Mega is 730 yen.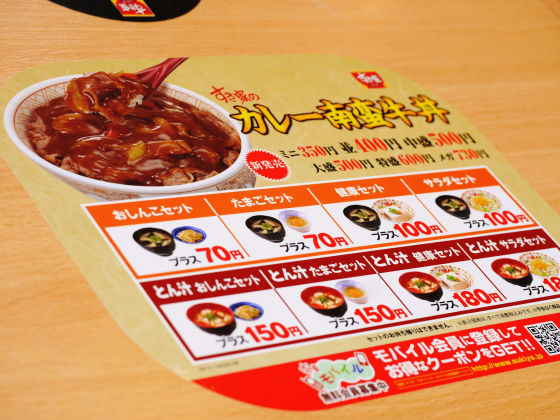 I ordered it immediately.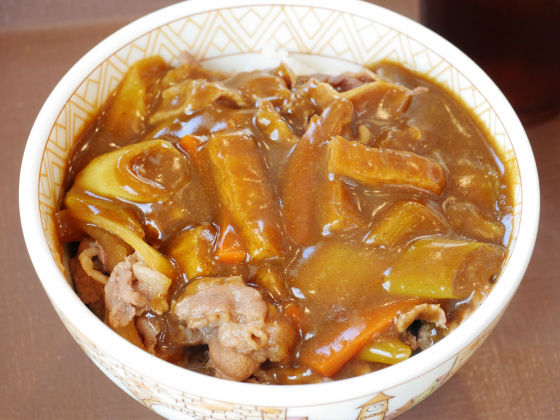 Beef is chirari from the bottom of thick curry.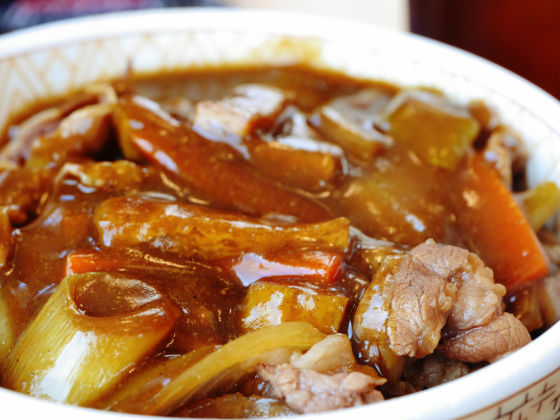 Looking down, under the curry was a lot of beef.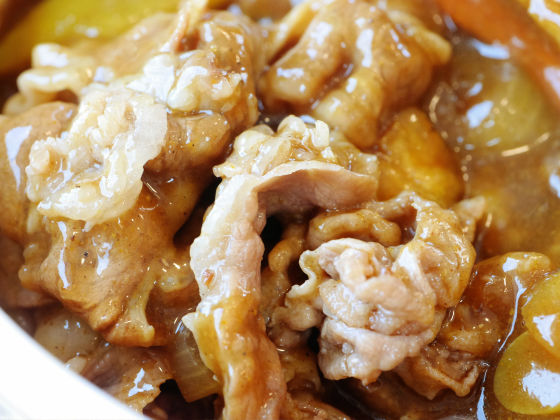 Together with beef, fried and carrots appear.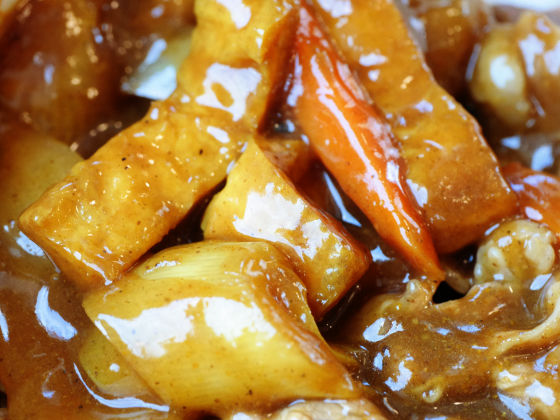 When you eat it, you can feel the scent of Japanese fresh prawns firmly, you can not merely combine curry and beef bowl, but you will also notice that it is curry udonishish curry beef bowl like curry udonish taste. Following the taste of Japanese style sushi and curry when bitten, we also felt the sweet flavors original of beef bowl.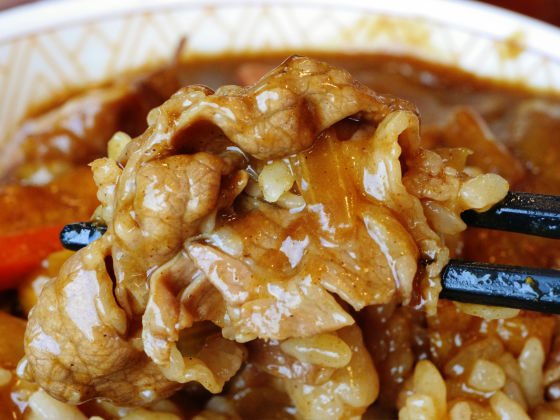 Since curry is plenty, you can tangle well with rice.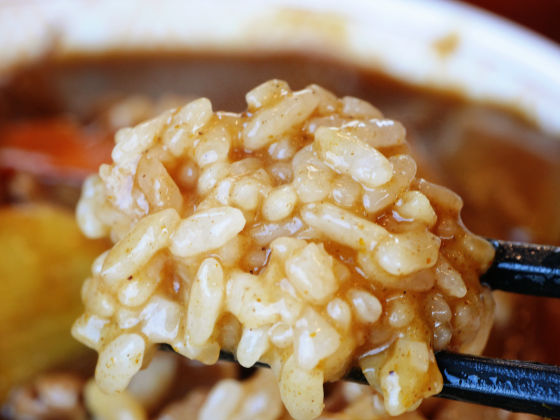 Besides the onion used in beef bowl, curry has long meshes used, and it is quite useful.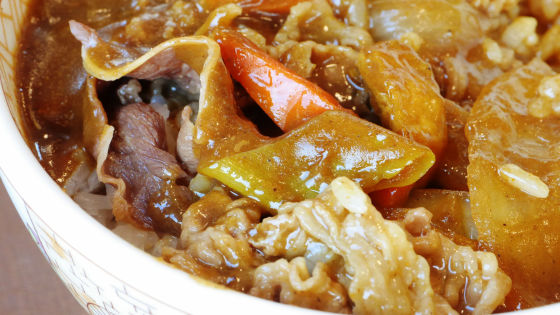 Although it is a curry taste, it is not "extremely hot", but rather the flavor and sweetness of the soup stock are solid, so it is possible to advance crispy eating. I did not drink so much water, but the curry itself was hot enough to steam, so after I finish eating the body, my body has been shiny.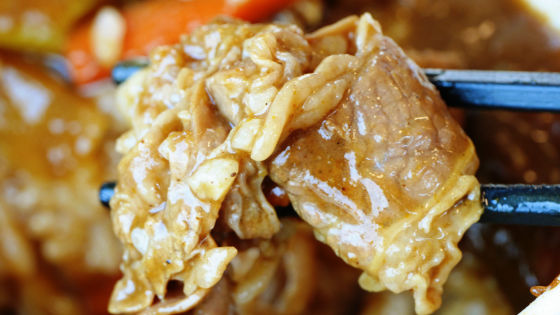 Complete food. It was a very familiar taste due to the Japanese style taste which applied curry udon to the beef bowl, and the stomach bag was also satisfactorily filled and made warm.