I ate "Salted Leafy Vegetable Cattle Plate Set & Salt Leaf Vegetable Beef Bowl" at Sukiya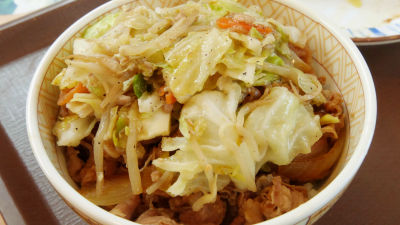 It is said that vegetables tend to be insufficient when eating out, but Sukiya can eat vegetables together with beef - don "Salted vegetables Beef dish set meal"When"Salted lettuce vegetables Beef bowlWe will sell it from Wednesday, November 20. I also worried about seasoning with salt so I went to a shop and ate.

Salted soybean vegetables Bovine bowl salt Salted vegetables Beef dish set menu | Campaign | Sukiya
http://www.sukiya.jp/campaign/2013/shiodareyasai.html

Arrived Sukiya.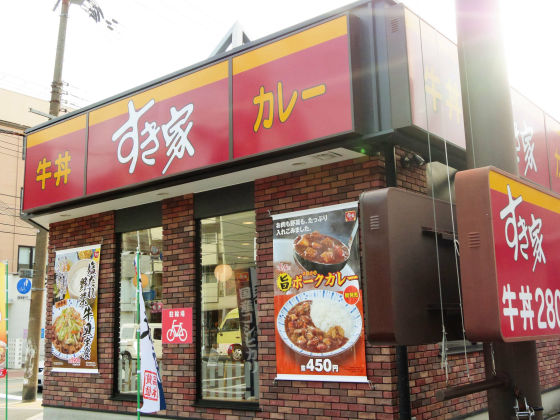 At the shop front posters of salted vegetables beef dish set meals ......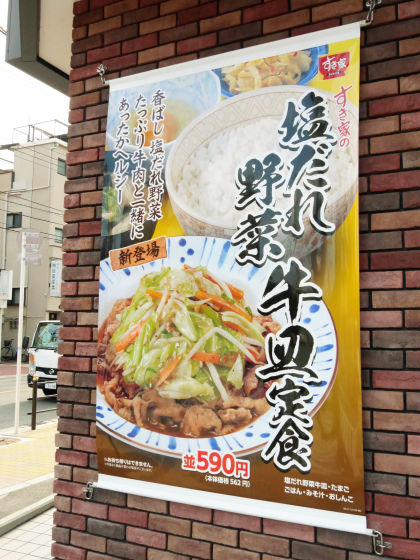 Salted leafy vegetables Beef bowl of rice ball appeals for a new launch.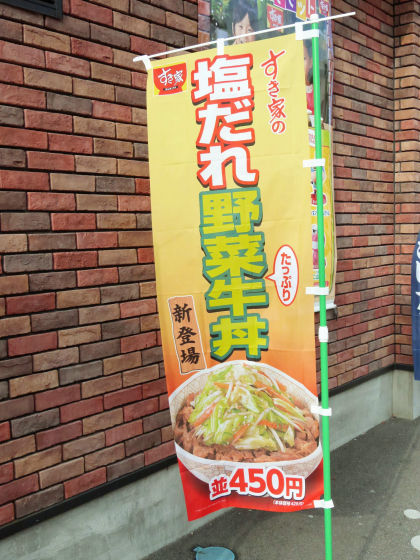 A new product poster is also stuck in the store. I ordered "Salt Leaf Vegetable Beef Plate Set (equivalent to 580 yen / medium Sheng 680 yen)" and "Salted Leaf Vegetable Beef Bowl Line (450 Yen / Sheng Sheng 550 Yen)".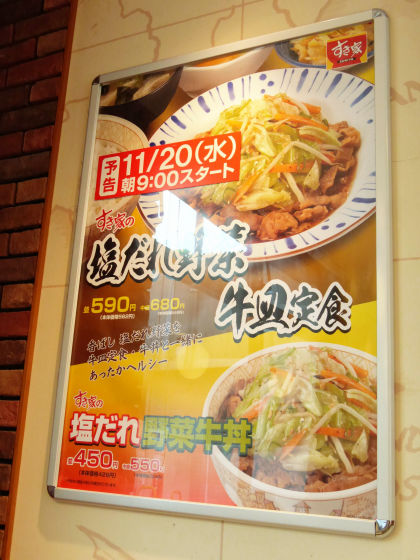 Wait 2 menus arrive in about 5 minutes. The fragrance of sesame oil drifts.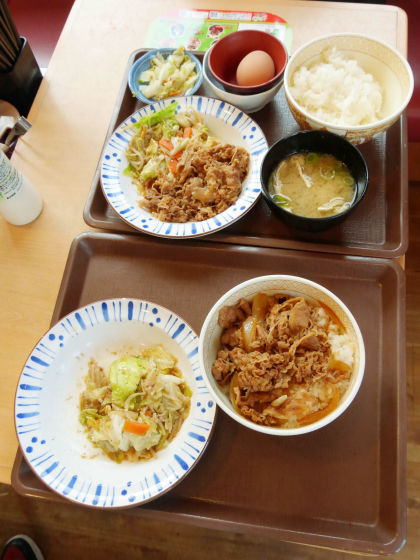 Salt sauce vegetables Beef dish set meal is a set menu which, as its name suggests, leaves no salt vegetables.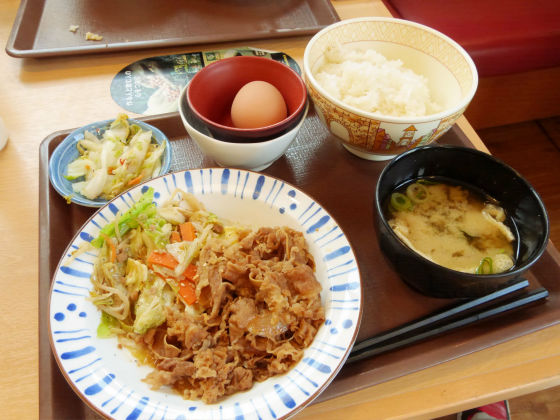 Salted vegetables and ingredients of beef bowl are served in half amount.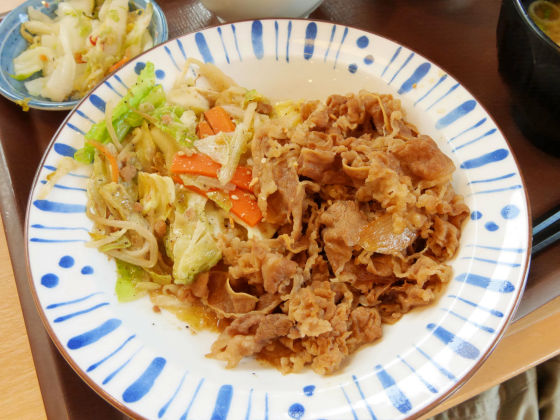 Salt-rich vegetables are chapters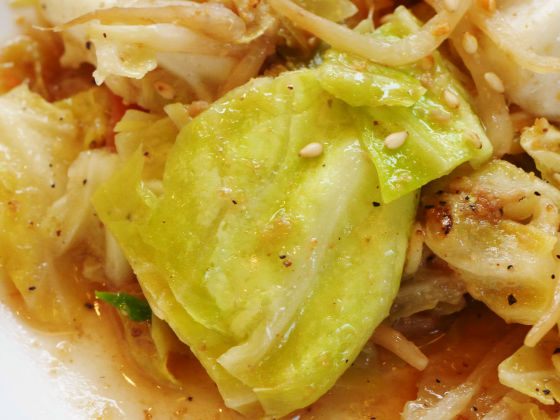 Carrot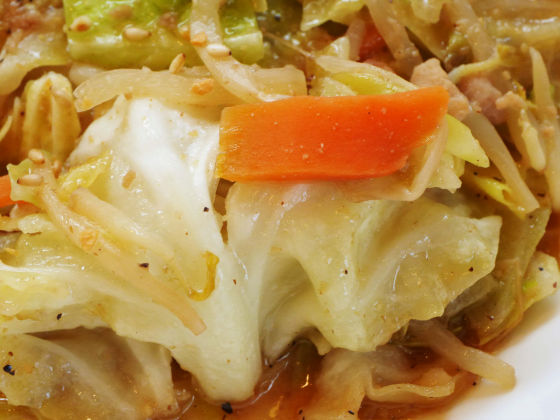 Bean sprouts and meat etc are seasoned with salt leaves, and vegetables are a little shrunk.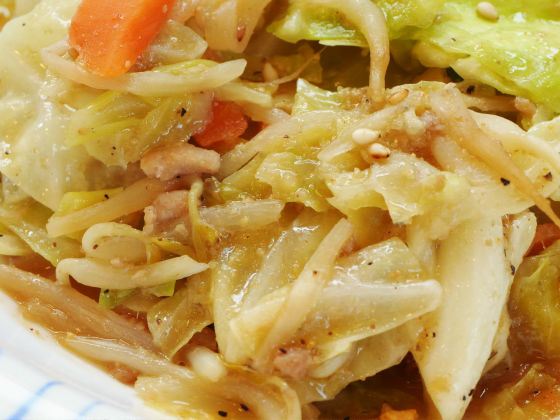 It is quite juicy.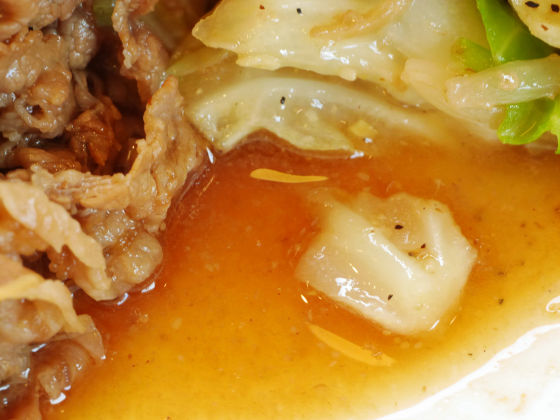 Equipment of beef bowl is also beside the dish.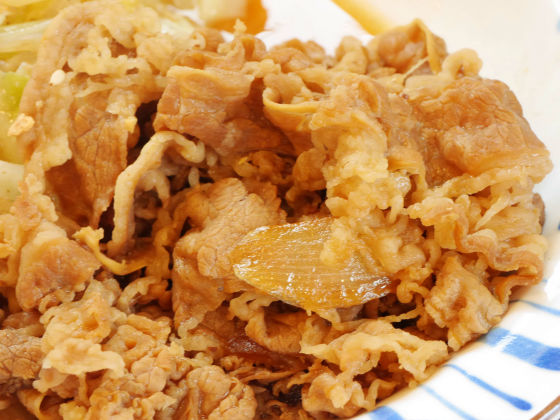 Miso soup set like a set meal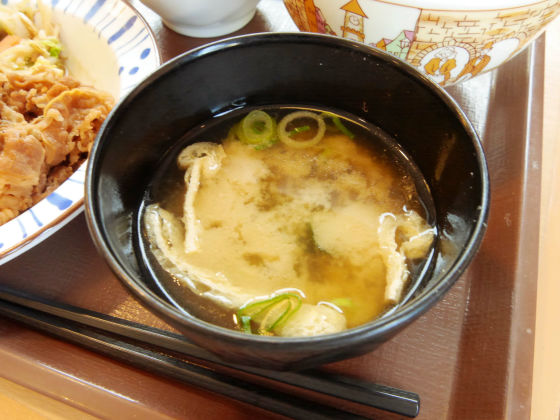 Oshiko · egg is also a set.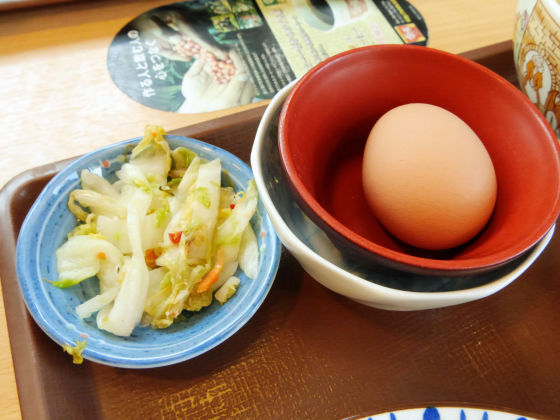 It seems that rice is about the same amount as beef bowl.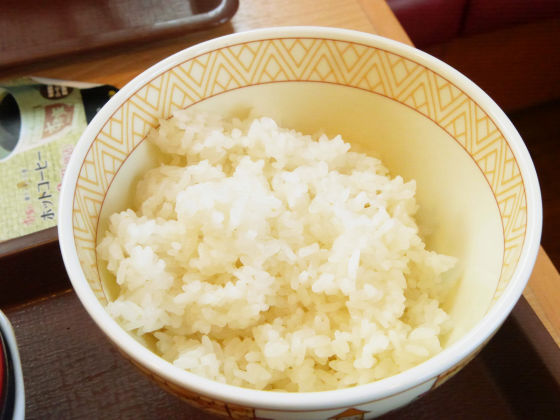 First of all I will eat the ingredients of beef bowl with rice. The taste of this homemade house where the taste of the meat was thin and the taste of the seasoning worked. I visited in the morning but because of the poor turning of this store this time the sauce was soaked in the ingredients of the beef bowl.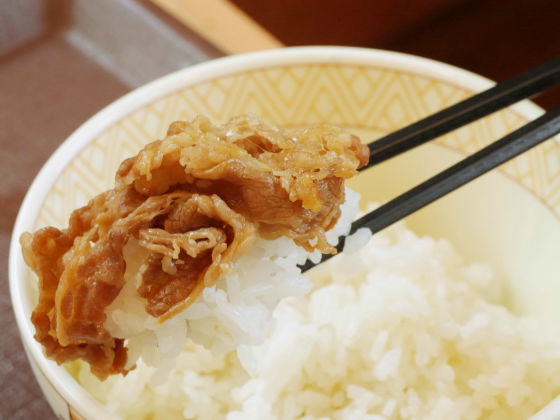 Salt sauce vegetables do not dare to trade name "vegetable stir-fried", vegetables are stiff without stir-fried fragrant taste. The main taste is salt and sesame oil, there is not much spicy like pepper. Although the sweetness of vegetables is felt, it tastes slightly sharp. The price of beef dish set-top selling price is 420 yen including tax, but if it is salt set vegetable set meal price will be 590 yen including tax, 170 yen price will go up. I feel that price will be higher if I add a little salt vegetables.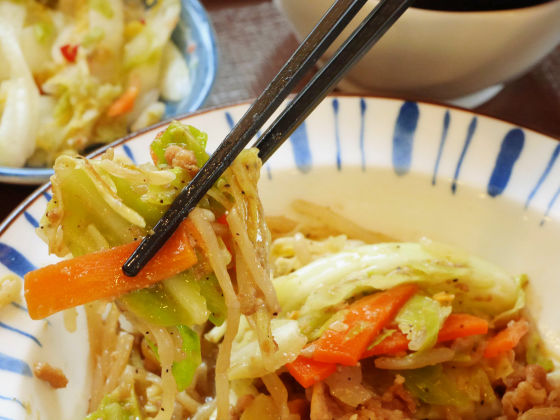 Especially when combining the ingredients of beef bowl and salt lettuce vegetables, the combination is not good.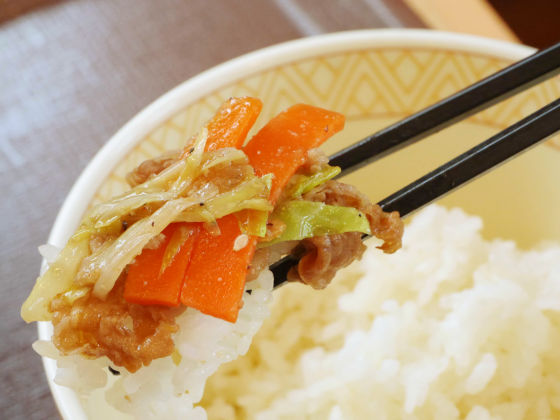 Break an egg ... ....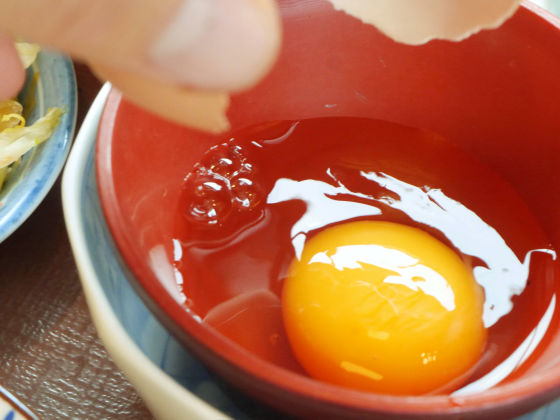 Melting ...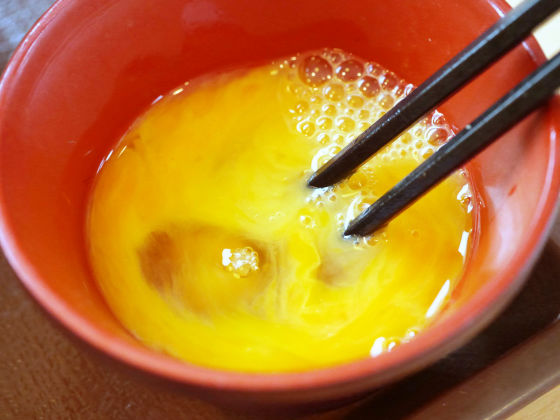 I will put it on rice.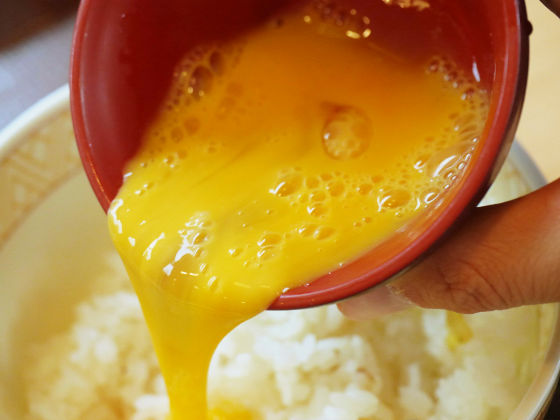 Try eating potatoes and salted vegetables of beef bowl with egg pickled rice.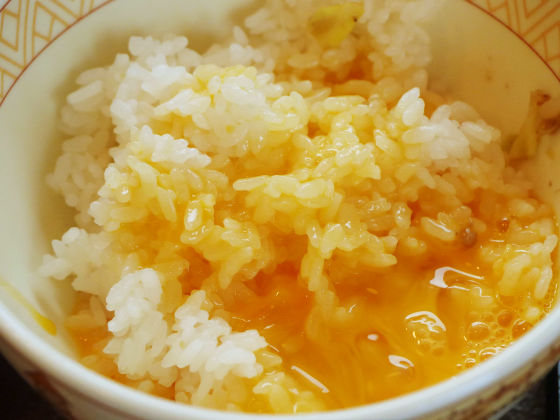 Especially compatibility was not good here either. There are so many side dishes if this set meal, so it might be better to raise the rice etc.



Oshika is a shakyaki texture, but the taste of the seasoning is a little tasty.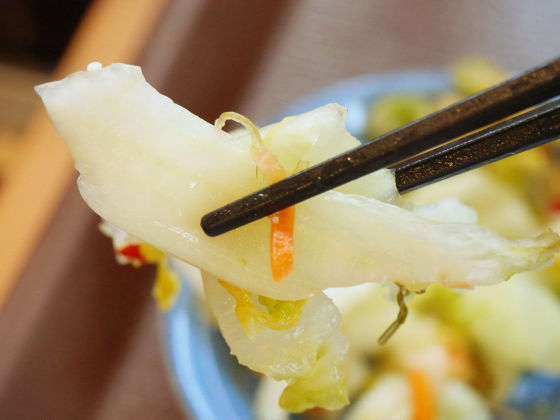 Miso soup contains not only seaweed but also fried tofu, but compared to Matsuya's free miso soup, it seems to be inferior as the total miso soup taste, feeling unnatural taste different from kelp soup and bonito soup stock .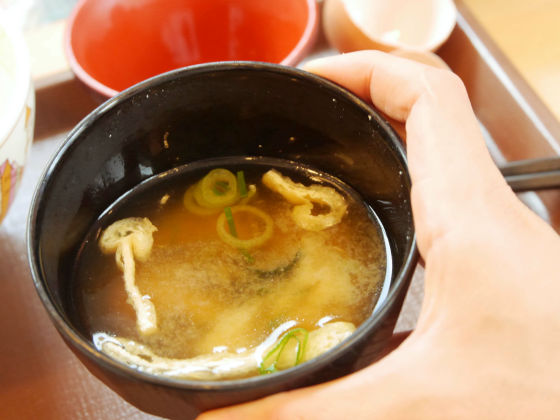 Next challenge salted vegetables beef rice bowl. Salted vegetables are served in separate dishes.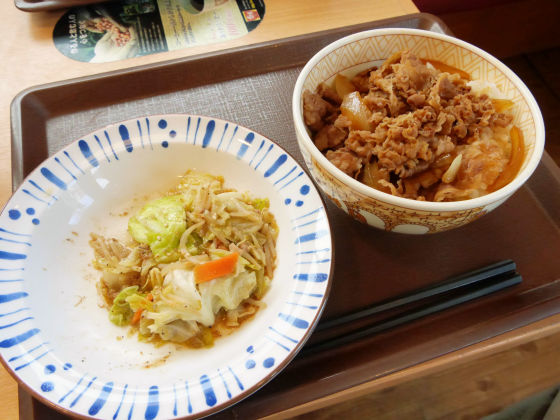 Soy sauce vegetables are served in the dish, it feels a little tiring.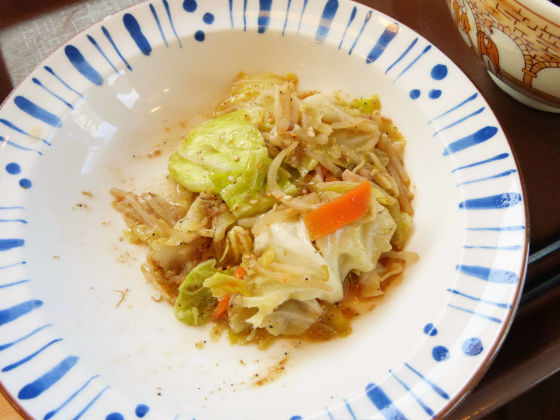 There will be something completely different from usual beef bowl.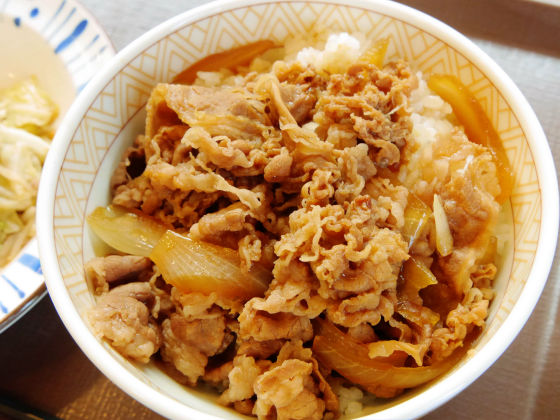 It seems to be a way to eat salted vegetables on beef bowl.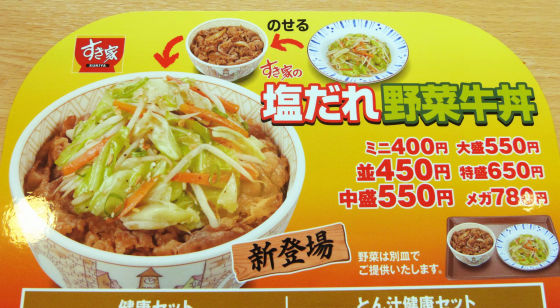 Following the recommendation, salt vegetables are put on the beef bowl.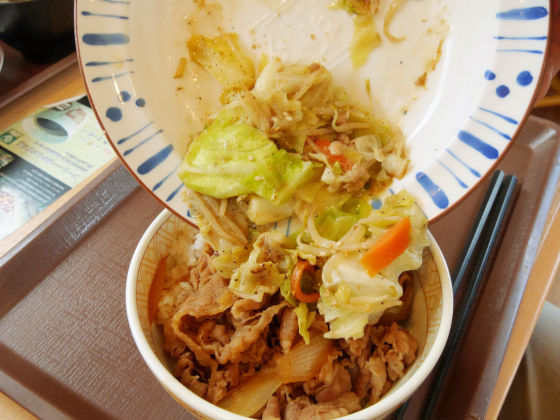 When I put it on, it feels like this.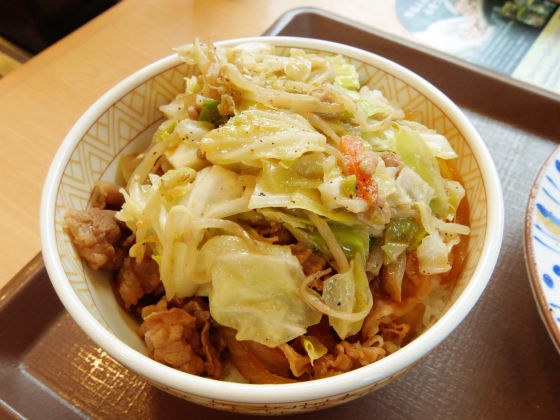 Again the ingredients of salted vegetables and beef bowls are noteworthy and the compatibility is not good, but it seems better to eat them separately. However, it did not mean that the taste was too dark even if you eat the ingredients of salted vegetables and beef bowl together.



Rather, it is hard to eat because salt fallen vegetables become sticky.Chapche beefAlthough there were such disadvantages, vegetable juice is many, and chopsticks are hard to eat.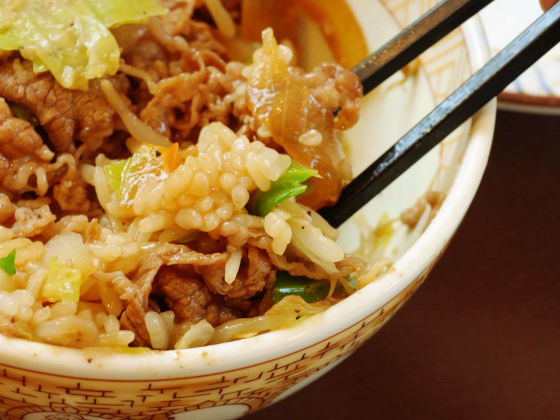 It seems better than eating with chopsticks to eat it with a brick attached to the seat. The price of beef rice is also 280 yen including tax, salted vegetable beef bowl will be increased by 170 yen with tax included 450 yen, so I feel it is a bit too high considering recent rising vegetables.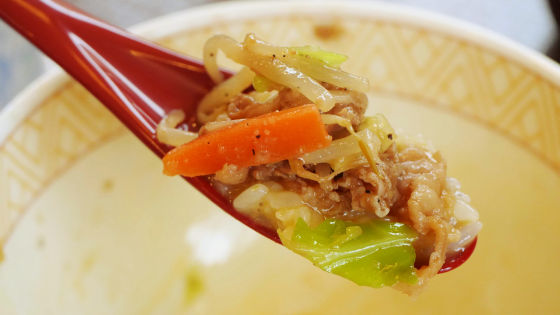 Salt season vegetables Beef dish set meal and salted vegetables Beef bowl are on sale for a limited time. Cost performance is never good, if you want to take vegetables 100 yen on the side menusaladAlthough it feels better to ask, it is recommended when you want to eat something like vegetable stir-fry with beef-dumpling.