GPU malfunctioning occurred in "MacBook Pro 2011 model"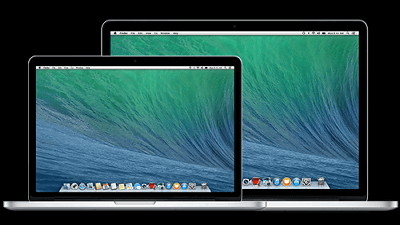 Apple Support CommunitiesFor forums such as 15-inch and 17-inch MacBook Pro 2011 Models Models (Early 2011,Late 2011), Graphic problems related to GPU are mainly reported such as abnormal screen, image distortion, blank screen, random reboot and frequent reboot and gray screen.

Some 2011 MacBook Pros Experiencing GPU Glitches, System Crashes - Mac Rumors
http://www.macrumors.com/2014/01/17/2011-macbook-pro-gpu-glitches/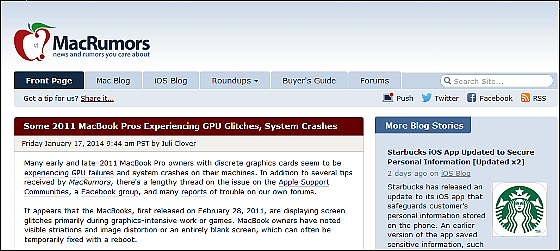 Mac RumorsAccording to numerous MacBook Pro users, the occurrence of abnormalities such as "lines entering the display · discoloration · images distorted · nothing reflected" is reported to the Mac Rumors Forum, Apple's support community, Facebook, etc. It is.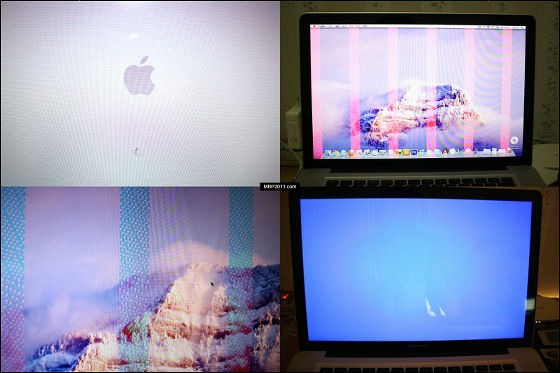 The report of defects is the 2011 model MacBook Pro (15 inches · 17 inches). Abnormality occurs when using GPU such as game and image processing, it is said that it will be fixed by restarting.

Also, there is a phenomenon that the MacBook Pro randomly restarts and a gray screen is displayed, but according to AppleStart up in safe modeThen it can be recovered by reinstalling OS X.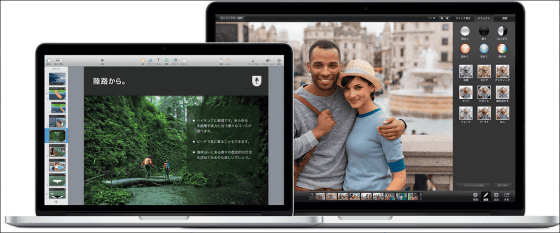 All 2011 MacBook models have AMD 6000 series graphics cards such as AMD Radeon HD 6490 M, AMD Radeon HD 6750 M, AMD Radeon HD 6770 M, but previously iMac 2011 with AMD Radeon HD 6970 Year model (Mid 2011), A similar phenomenon occurred, Apple decided in August 2013 that the graphics cardFree exchange programWe are doing.

Although this malfunction is presumed to be "caused by heat," it is not a malfunctioning occurrence for all users, the cause is unknown. Apple has not announced comments so far.