Apple is planning to fix a bug where the iOS 7 terminal crashes with 30% of the battery remaining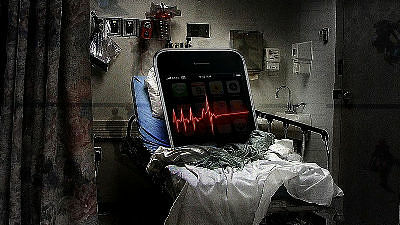 ByBrittanysoup

For Apple iOS 7 released by Apple in September 2013, the Apple Support Community "IPhone 5 of iOS 7 arbitrarily shuts down when the remaining battery power reaches 20 to 30%A thread called "Built" is built, and users who submit the same symptoms continue one after another. In response, Apple commented "We plan to fix a crash bug in the next update."

IPhone 5 shuts down at 20% -30% battery ...: Apple Support Communities
https://discussions.apple.com/thread/5451027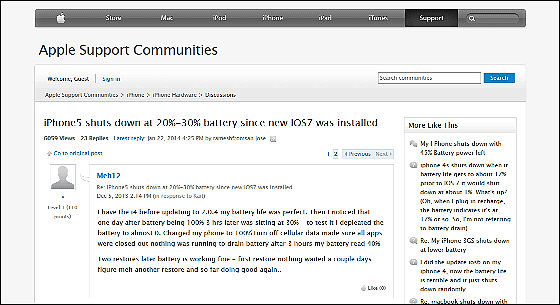 Apple Promises to Fix iOS 7 'White Screen of Death'
http://mashable.com/2014/01/22/iphone-screen-of-death/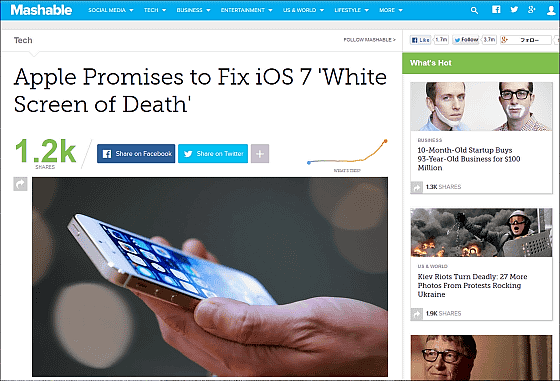 According to the Apple support community, there is a phenomenon that Apple devices such as iPhone 5 and iPhone 5s that installed iOS 7 will crash without warning even though there is battery power. Inside the same thread, in addition to those who complain about the same symptoms, there are also people who say "crash will not be revived without inserting a charging plug" and "crash will occur even in the vicinity of 90%".

If the color of the device is white, a white screen is displayed, and if it is black, a black screen is displayed at the time of crashing, so "White screen of death","Black Screen of DeathIt is also called. Crash screens of colors such as iPhone 5c color and iPhone 5s gold are not reported.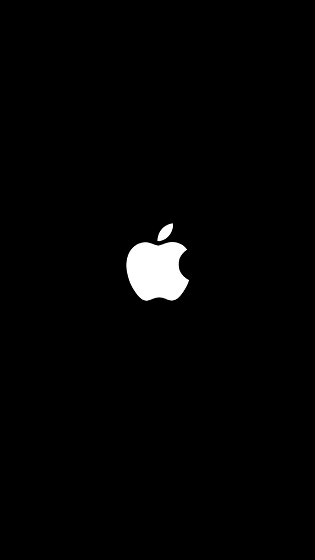 The problem of this crash is confirmed on iPhone, iPad, iPod Touch which installed iOS 7, but Apple's spokespersonMashable"We have confirmed a bug where the home screen crashes and Apple is planning to fix it with the next software update" to Apple, and has fixed bugs in the update of "iOS 7.1" Mashable speculates that it may be included.

I was thinking that the same phenomenon occurred frequently in hand at iPhone 5 and "I am wondering whether the battery is weak?".